Libertarian senator David Leyonhjelm has called on the government to test for booze as well as illegal drugs in its controversial welfare testing — but said thresholds should be introduced to let people with low substance levels stay on welfare.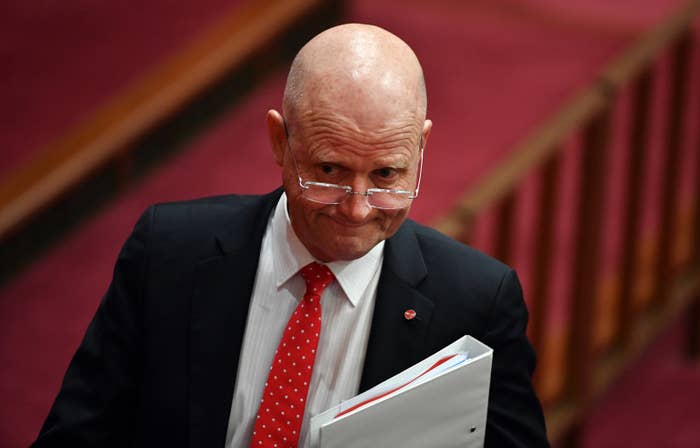 The Liberal Democrat senator showed BuzzFeed News a list of demands in relation to the government's "fanciful" plan to drug test young people on Newstart and Youth Allowance, and said social services minister Christian Porter must meet them if he wants Leyonhjelm's vote.
Leyonhjelm met with Porter a few weeks ago and told him the bill appeared to be based on an ideological disapproval of drug use, rather than good public policy.
"I thought I made my concerns pretty plain, but I gather he is assuming that he has my vote...I have heard rumours to that effect, so clearly there is bit of a communication mismatch," he said.
"Sooner or later he will find out [that] unless he accepts my amendments he hasn't got my vote."
Top of Leyonhjelm's demands is adding alcohol to the list of drugs that will be tested for. He also wants people who test positive to a low threshold of drugs, or mid-range blood alcohol level, to not be penalised.
"If someone is on unemployment benefits, the only relevance of drugs would be — does [using drugs] stop you getting a job so you're no longer on welfare?" Leyonhjelm said. "The absolutely top of the list drug that contributes to unemployability is alcohol.
"If you turn up for a job interview and you're pissed as a newt — you're not going to get the job."
So what is Leyonhjelm's definition of pissed as a newt? A 0.08 blood alcohol level, which is above the 0.05 legal limit for driving a car, is his suggested maximum.
"It is not in the interest of taxpayers to impose a condition that the blood of a welfare recipient be as pure as the driven snow," he said.
Leyonhjelm also wants to: remove the government's "vindictive" plan to charge welfare recipients for the cost of a positive drug test; increase the time between tests from one month to six; and get rid of compulsory treatment after a failed test.
"I believe that people can use drugs without abusing drugs, but I'm not sure that the puritanical government and its bureaucrats are of the same mind," he said.
The New South Wales senator said he is happy with income management as a consequence for a failed test, but doesn't think it is an affective indicator of drug problems.
The trial, which Malcolm Turnbull described as being "based on love", has been almost universally condemned by drug and alcohol experts, academics and welfare groups, and described as "misguided" by the prime minister's favourite charity.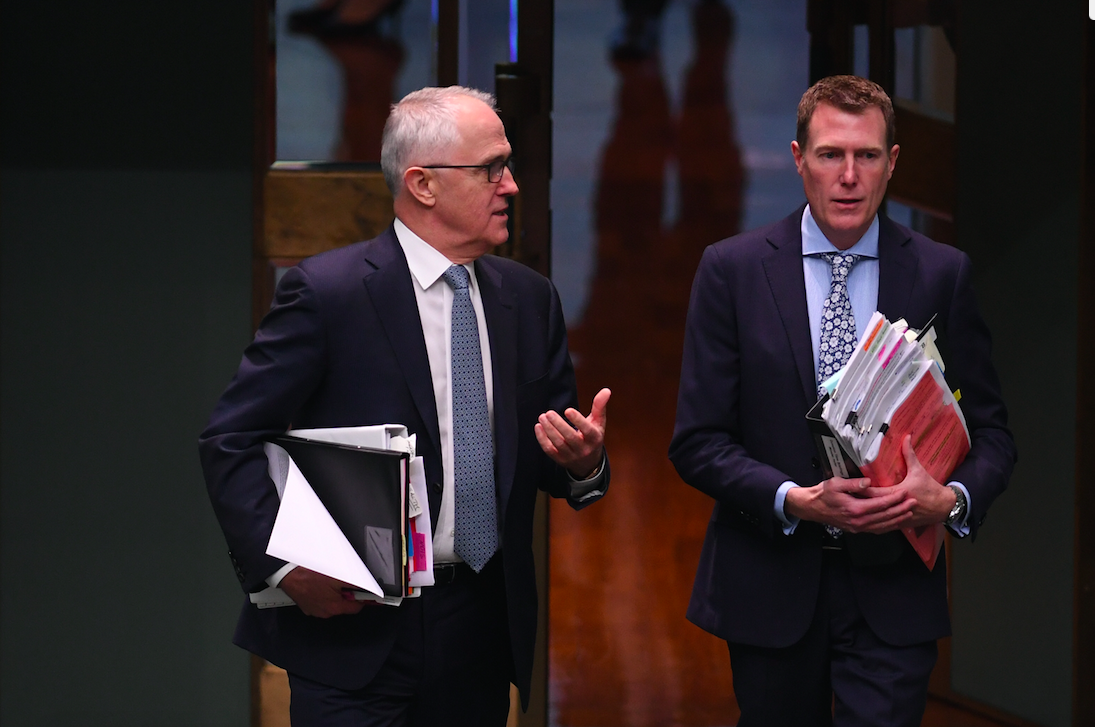 Slated to begin in January next year, the trial would see 5,000 young people on Newstart and Youth Allowance drug tested for illicit substances such as ice and marijuana in three locations — Mandurah in Western Australia, Logan in Queensland and Canterbury-Bankstown in New South Wales.
People who test positive will have 80% of their payments put onto a cashless debit card that could only be spent on rent, child care and food. A second positive test would result in the recipient being charged for the cost of the test and referred for treatment.
The current fate of the bill is unclear, as key members of the Senate cross bench have not ruled out giving it their support as long as amendments are made. Labor and the Greens are opposed to the legislation, but the crucial Nick Xenophon Team voting bloc remains undecided.