A woman protesting against Australia's offshore detention centres stormed the stage during the prime minister's speech in Melbourne on Monday afternoon and yelled "for fuck's sake, Malcolm".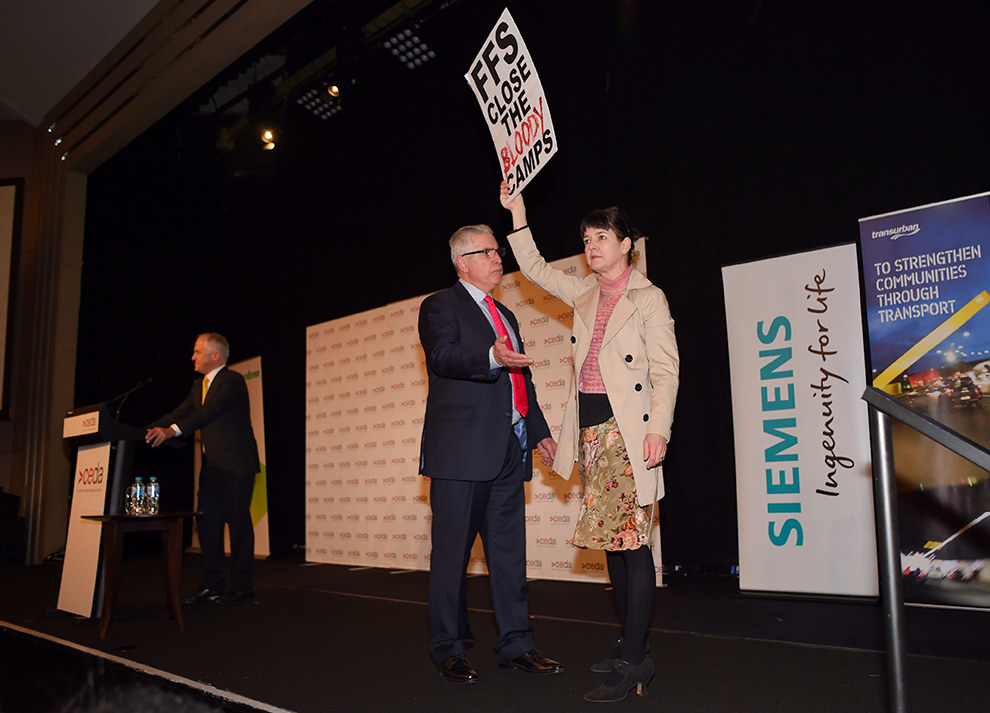 Up to six WACA protesters joined the heckling from the floor, shouting swearwords and calling on the government to close down Australia's offshore processing centres on Nauru and Manus Island.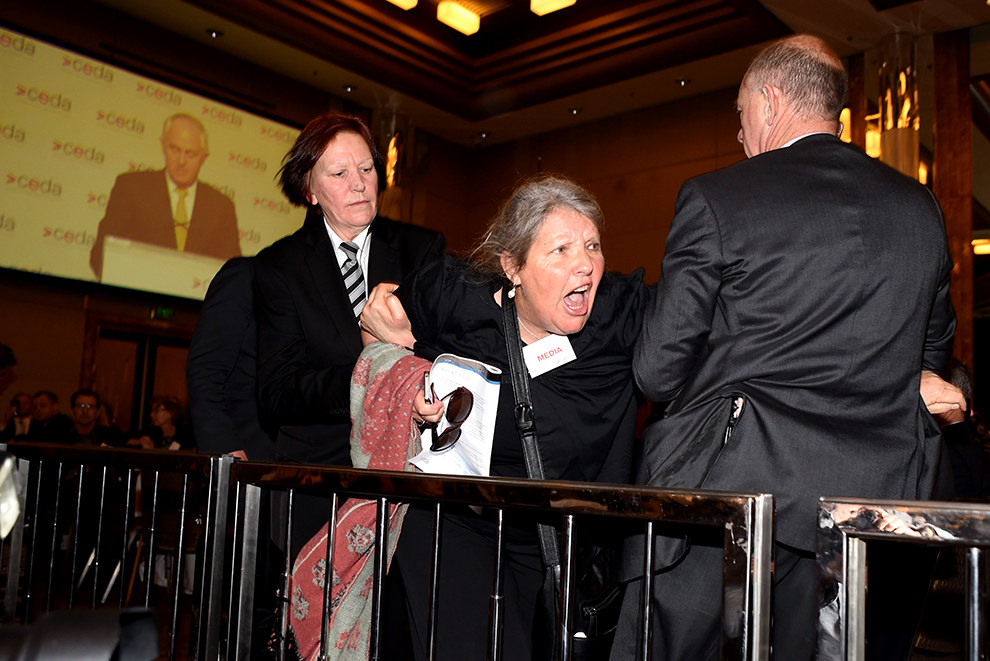 Organisers cut the lights and microphones to the stage, before police evicted the protesters from the venue.
Looks like there are no comments yet.
Be the first to comment!