A public library in Melbourne has erected a striking life-sized artwork depicting a child refugee being crucified on its wall.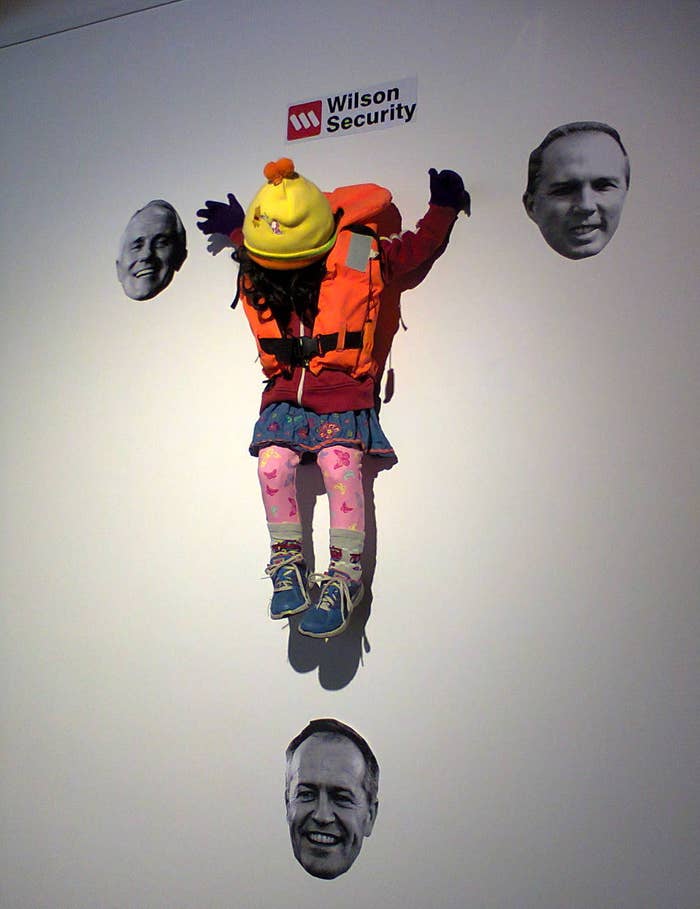 "The Vast Ocean" by local artist VT Rudd shows a refugee child hung on a cross with images of Australia's political leaders and detention centre contractor Wilson Security at the points.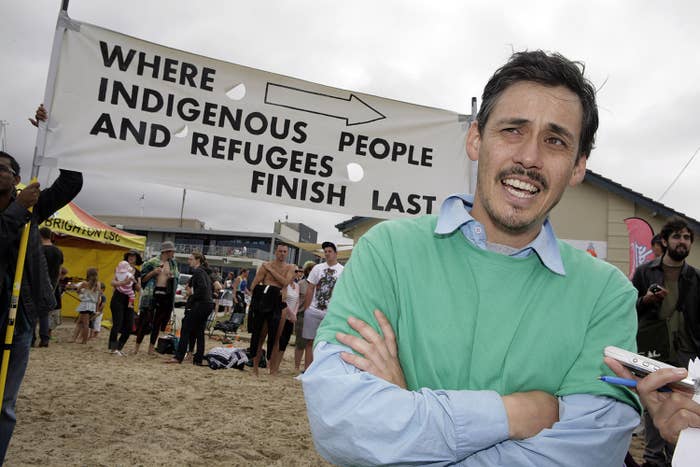 Rudd told BuzzFeed News the artwork was a response to the politics around refugees in Australia and in Europe.
"The artwork has been an accumulation of [immigration minister] Peter Dutton's racist responses, and comments from Liberal immigration ministers and general Liberal party politicians," he said.
"The symbolism of the life jacket comes from the refugee crisis in Europe, and the type of crucifixion imagery is not an attack on Christianity as a religion but a question of who is the martyr here."
"Can children replace Christ's image? They're facing these battles by being put on to boats at sea as they are escaping persecution."
VT Rudd, who happens to be the nephew of former prime minister Kevin Rudd, told BuzzFeed News his famous uncle played a key role in the current political situation facing refugees.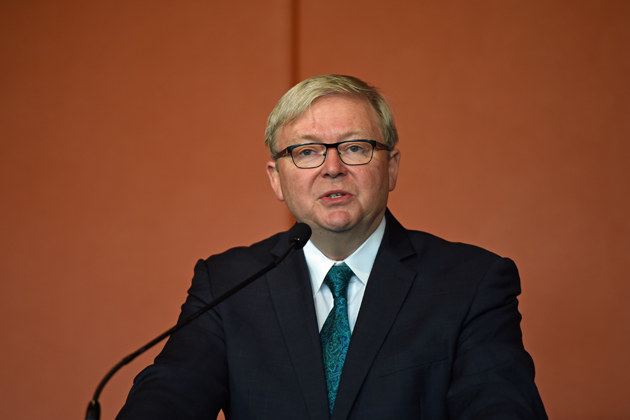 "[Kevin] has pretty much reenforced the path the Labor party has been on in the last 20 years, through the reinstatement of offshore processing," VT Rudd said.
"Unfortunately the Labor party hasn't turned that around yet and I just hope they don't do what the Liberal party is doing and use refugees as scapegoats this election."
It follows on from his previous political projects, like one called "The Rich Forks" which involved stealing used dinner forks from the "1%" which still had the saliva, crumbs or meat left on them.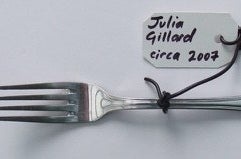 The papier-mache sculpture is appearing at the City of Melbourne's Library at The Dock and will be officially launched at an event on Wednesday.