It Really Is From The Bottom Of My Blackened Heart That I Tell You There Could Be Another Leadership Spill In Australian Politics
#ReJoyce
Hi Australia. I know it's only been two months since the last one, but it looks like we could be diving headfirst at turbo speed toward another leadership spill.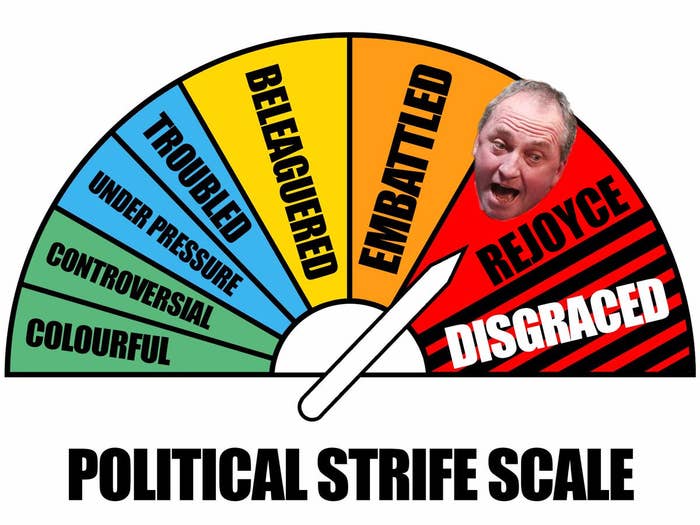 But not for prime minister! For deputy prime minister aka leader of The Nationals.

According to multiple media reports, Nationals MPs who want Barnaby Joyce to return to the party's top job are discussing moving a spill motion against current deputy prime minister Michael McCormack as early as next week.
McCormack has only been in the job since February, when Joyce stepped down after it was revealed he had fathered a baby with a former staff member, and after a Western Australian woman made a sexual harassment complaint against him.
Let's quickly run through the prime ministers and deputy prime ministers we've had since the Coalition was first elected in 2013 and returned to government in 2016.
PRIME MINISTERS: Tony Abbott (2013–2015), Malcolm Turnbull (2015–2018), Scott Morrison (2018–???)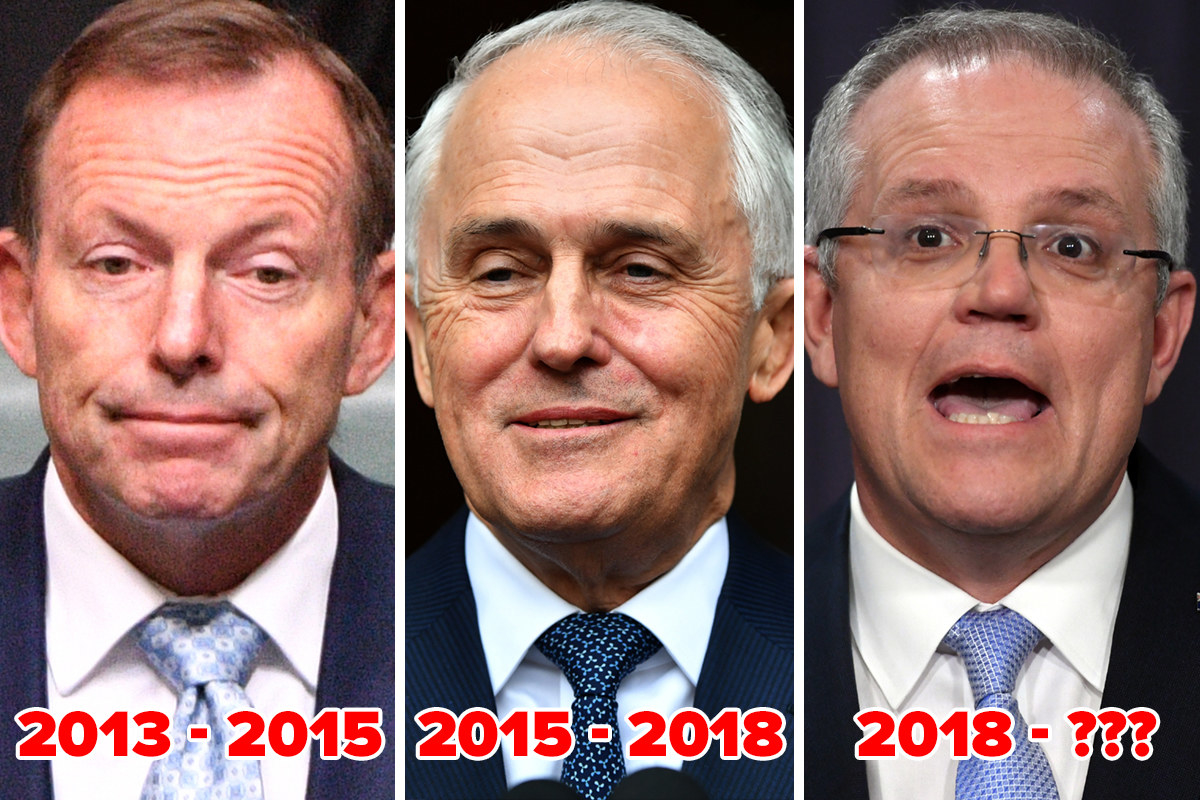 DEPUTY PRIME MINISTERS: Warren Truss (2013–2016), Barnaby Joyce (2016–2018), Michael McCormack (2018–???)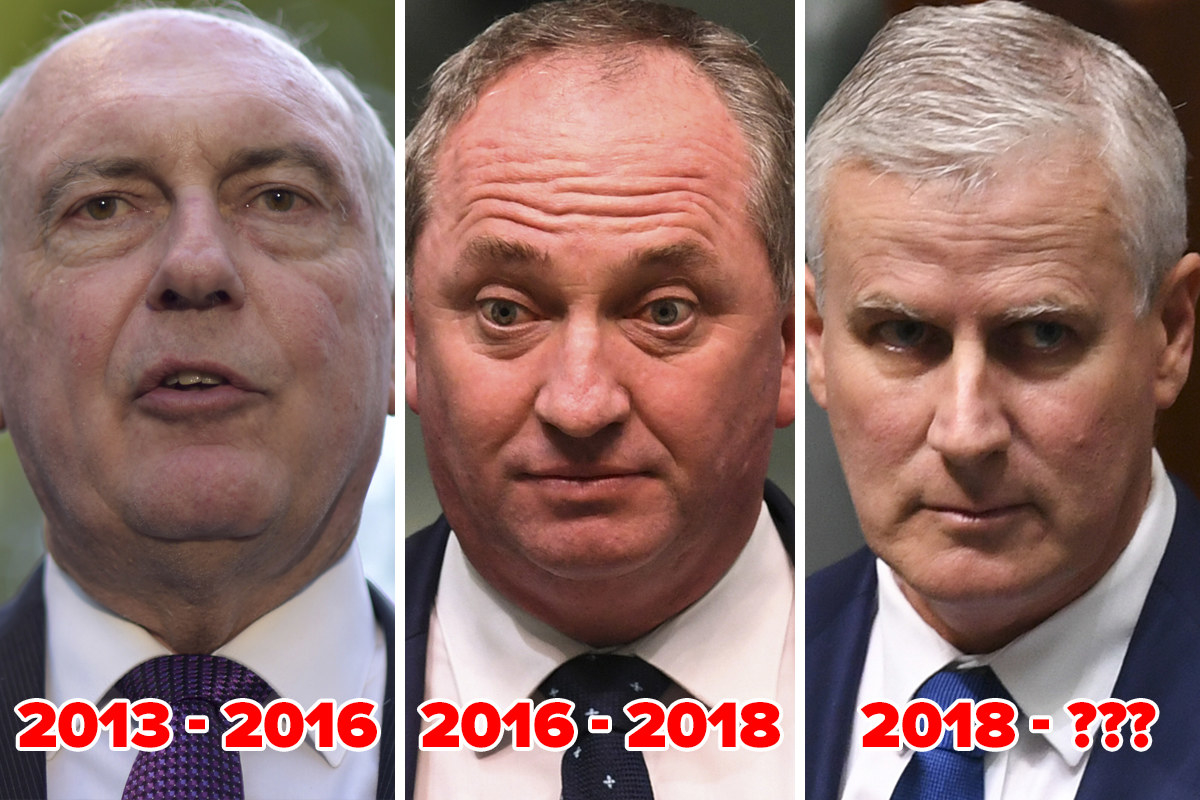 After sitting on the backbench for months, Joyce was recently appointed to the newly created role of "special envoy for drought assistance and recovery".

Joyce has refused to hose down spill rumours, saying he was open to a comeback as leader if he was drafted.
"I've always said that if anything was offered to me I'd take it," he told Sky News on Wednesday. "If it came up and if it was offered to me I'd take it but I'm not touting for it."
McCormack told The Daily Telegraph on Wednesday that he has the majority support of his party room.
"I will continue to work with Barnaby and all my colleagues to stick up for regional Australia and for country people," he said.

McCormack said regional Australians want "secure and stable leadership which listens to their specific unique differences and delivers for them — that's what The Nationals stand for and that's what my leadership is providing".
Prime minister Scott Morrison, who won his job two months ago following the Liberal leadership contest after Malcolm Turnbull resigned, dismissed spill rumours.
"The Canberra bubble is always the Canberra bubble. And I'm not distracted by it. Never am. I know, I know the [press] gallery does get distracted by these things. I don't.
"They are matters for the National party. What I do know is that the coalition between the Nationals and the Liberals has never been stronger. I continue to enjoy working with [McCormack] and I think he does a fantastic job."

Nationals agitating for #ReJoyce told BuzzFeed News they don't think McCormack has fought the Liberals on policy points of difference or chosen campaign strategies that will see them reelected.
McCormack told Sky News on Thursday that no National MPs had expressed any dissatisfaction about what he's doing.

Queensland Nationals MP Michelle Landry told Sky News on Thursday morning that she thinks Joyce will return as leader.
"Barnaby is keen down the track to take over the leadership ... I'm sure at some point in his career Barnaby will be the leader again."
But assistant minister Darren Chester says McCormack will lead the Nationals to the next election. He criticised his faceless colleagues who are backgrounding the media and not putting a face to the spill rumours.