Pauline Hanson's One Nation party has announced it will not support the government's Youth PaTH internship program, which proposed paying young people as little as $4 an hour to work 25 hours per week.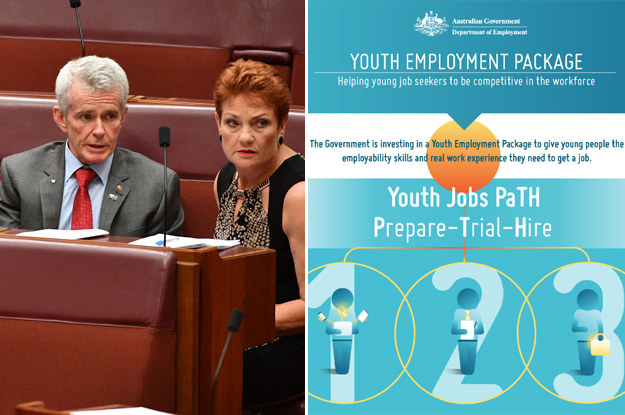 The voluntary internship program unveiled in the 2016 budget was due to start in April and would have paid up to 30,000 unemployed or disadvantaged young people to complete an internship of up to 12 weeks.

Businesses would have been given an upfront payment of $1,000 to host the intern while the intern would have received up to $100 a week on top of their existing welfare payments.
On Tuesday the government removed the bill from the Senate notice paper after One Nation senator Malcolm Roberts unexpectedly announced the party's opposition to the program on Monday.

In a late-night speech Roberts said the party opposed the bill because it would result in more payroll tax for employers.
"Our constituents in Queensland and across Australia repeat this same comment: taxation is killing employment," he said.
The far right senator described the PaTH program as "yet another churn" policy that he doubted would decrease unemployment.
"Where is the cost-benefit analysis for this bill?" he asked.
"Why does the government expect us to merely pass this bill when it has given us no cost-benefit analysis, no financial and economic analysis, no financial and economic justification and not even some qualitative justification?"
Instead of paying for an internship program, Roberts proposed the government cut immigration levels to increase job opportunities for unemployed Australians.
Roberts flagged One Nation leader Pauline Hanson's intention to release an alternative youth employment plan, but gave no details on what it would entail.

Unions branded PaTH as a "$4-per-hour jobs-for-young-people" scheme. The peak body representing interns, Interns Australia, feared it would lead to exploitative unpaid internships and "erode the still unclear rights of interns".
A government-dominated Senate committee admitted last year there was a significant lack of detail around how the PaTH internships would work. It advised that the employment minister needed to offer "clear guidance on all aspects of the PaTH program" before it was voted through the Senate. This has not happened.
A spokesperson for employment minister Michaelia Cash refused to admit the bill was dead on Tuesday, telling BuzzFeed News negotiations were ongoing.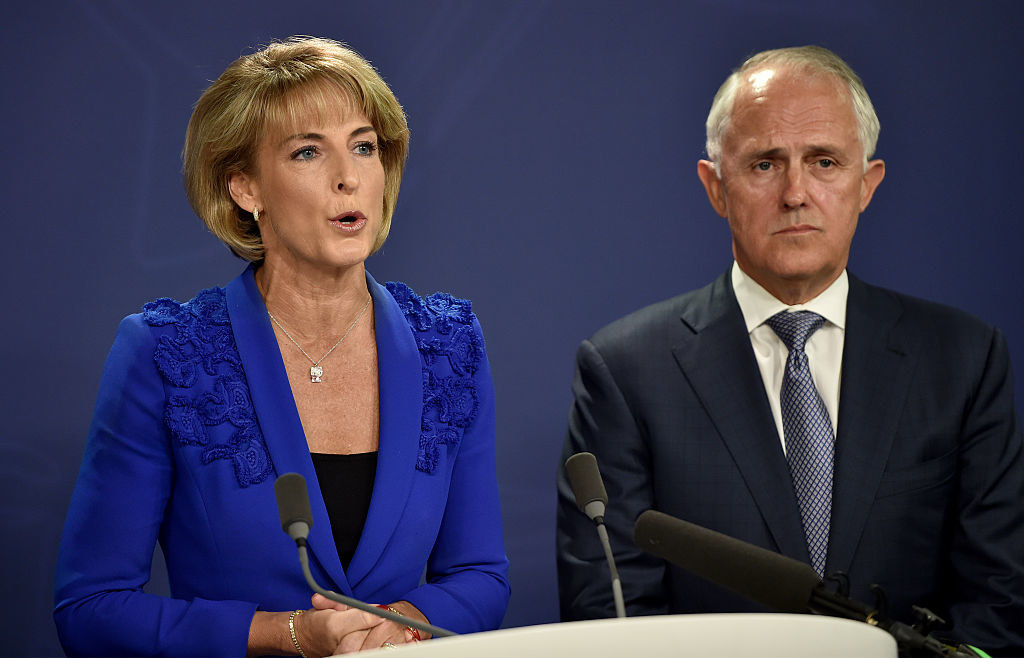 "The government will continue to work constructively with senators to ensure this important policy is delivered," a spokesperson for Cash told BuzzFeed News.
The government requires the votes of nine out of the 10 crossbenchers to pass anything opposed by the Greens and Labor in the Senate.
Without the support of the three One Nation senators, the PaTH bill is dead in the water.
This is the second bill the government has lost support for this week, after the Nick Xenophon Team announced it would not vote for the $3 billion in welfare cuts in the mega (omnibus) bill.