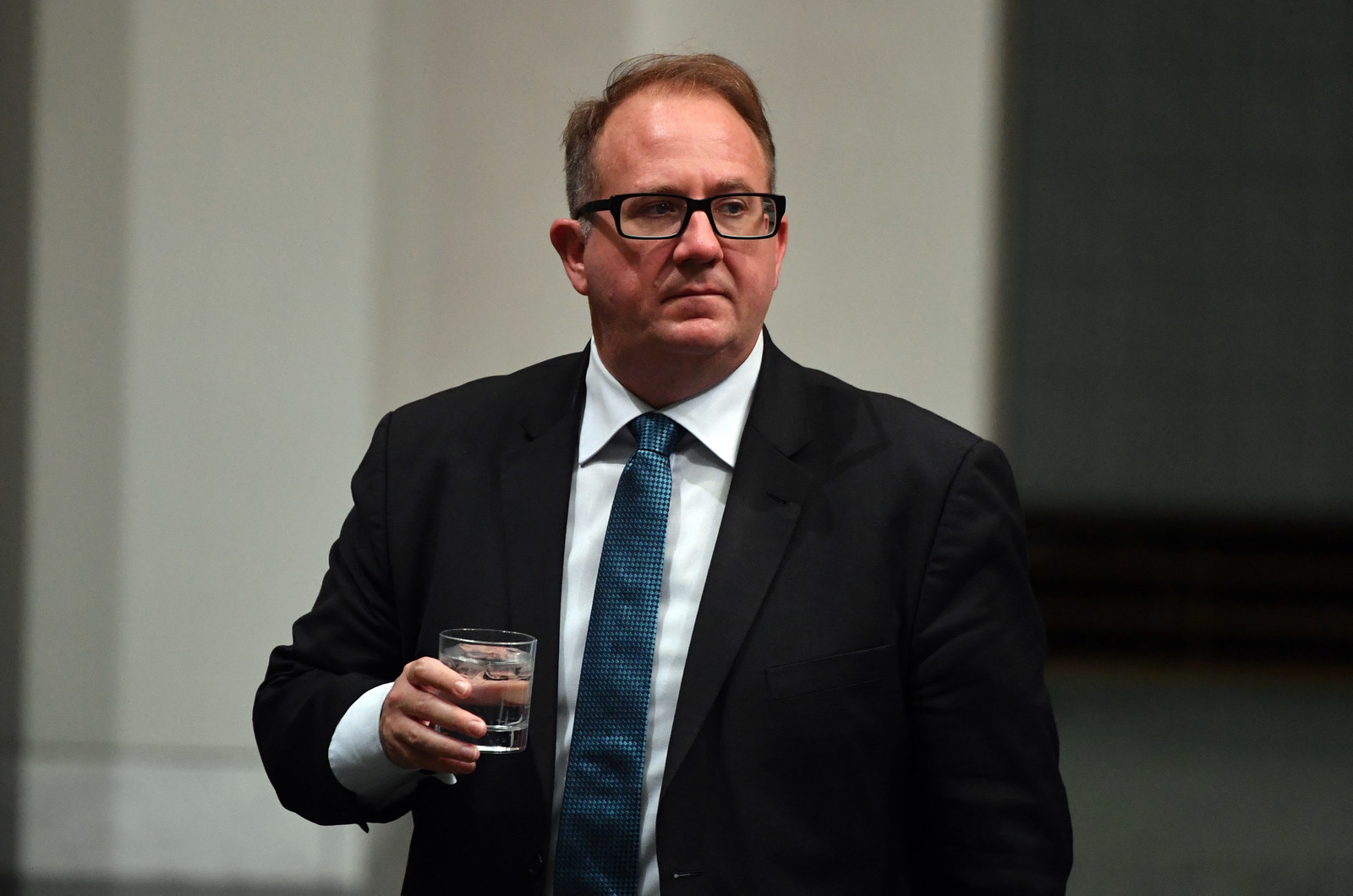 Labor MP David Feeney is preparing to refer himself to the High Court after being unable to produce documents proving he had renounced his dual British citizenship when he entered parliament 10 years ago.
The Melbourne MP becomes the latest politician in the 45th parliament to become embroiled in the saga relating to Section 44 of the Australian Constitution.
Feeney, the member for Batman in Melbourne, made the announcement half an hour after the register of lower house MP citizenship declarations was uploaded to the parliament website on Tuesday afternoon.
Feeney told parliament that when he nominated for parliament in 2007 he was told by the Labor Party he was likely a British and possibly an Irish dual citizen and should renounce both.
"In October 2007, I signed the documents prepared for me in accordance with the advice and understood that they had been sent to the British and Irish governments renouncing my rights and any other rights to which I might have been entitled," Feeney said.
"As part of the universal disclosure process I contacted the British High Commission regarding the declaration of renunciation I made in October 2007 to request a copy of that notice.
"In subsequent correspondence the High Commission informed me that they were having difficulty locating this information.
"They had checked with the UK Home Office that dealt with these kinds of queries and they stated that they do not keep records for such long periods of time, from which I understand they could not locate my notice of renunciation."
Feeney said he has been searching high and low for the documents, and that he remembers them being signed and submitted. He has made inquiries with the UK Home Office to confirm whether the original documents would have been destroyed, and whether there are any other archival records of his documents.

He is also looking into bank records to see if he made payments to process the renunciation to the UK Home Office 10 years ago.
"To the best of my memory from a decade ago, I followed the advice I received and sent renunciations to both the UK and Irish authorities," Feeney told Parliament.
"However, I accept that I have been unable to produce the request notice of renunciation with respect to the United Kingdom. I remain hopeful that continuing searches of UK records and archives will clarify this matter in my favour."
Feeney says if his renunciation papers can't be located in coming days, he will ask for his case to be referred to the High Court. If he is found to be ineligible there will be a by-election in the seat of Batman.
"Nonetheless I accept that at this moment my status as a citizen in UK law remains unclear. On this basis if the relevant documents have not been located by the time this issue is dealt with in the House of Representatives, I will be asking the manager of opposition business to refer the matter to the High Court."
Feeney has previously voiced criticism of the Liberal Party and the Australian Greens for losing politicians in the citizenship fiasco.
He has now deleted a tweet from last month that said: "Noticed how the Turnbull Govt has strangely stopped mocking the Greens Party for incompetence and sloppiness?..."
Feeney was dumped from the Labor front bench during last year's federal election campaign after it was revealed he failed to declare a $2.31 million house in Northcote with "spectacular city views".

Finance minister Mathias Cormann has called opposition leader Bill Shorten a "dishonest, sanctimonious hypocrite" for claiming there were no citizenship issues within the Labor party.
"You can't tell me Bill Shorten only found out tonight that was the case," Cormann said. "You've got to assume Bill Shorten has known for some time David Feeney had this problem. It just completely exposes the hypocrisy on this issue."
Labor's shadow attorney-general Mark Dreyfus told ABC radio after Feeney's announcement: "I never suggested that our system was water tight. What I have done is say that it is rigorous. We've got a 12-page questionnaire."

Feeney is the first Labor politician to be drawn into the citizenship fiasco. There are question marks over the citizenship status of a number of politicians including Labor MPs Katy Gallagher, Josh Wilson and Justine Keay, Liberal Jason Falinksi and NXT's Rebekha Sharkie.
The High Court is due to rise within days, so will not be able to deal with any referrals until next year. This puts potential dates for any by-election in late March or April.

Nine other politicians have been forced to leave parliament over their dual citizenships — Nationals Barnaby Joyce and Fiona Nash; Greens Scott Ludlam and Larissa Waters; One Nation's Malcolm Roberts; Liberals Stephen Parry and John Alexander; NXT's Skye Kakoschke-Moore and Jacqui Lambie.