Hi, my name is Alice, and I am a messy person. I'm also one of those contradictory people who really hates messes, so having a dog that sheds is a bit of a struggle. That's why I got my hands on this miraculous Shark pet hair vacuum.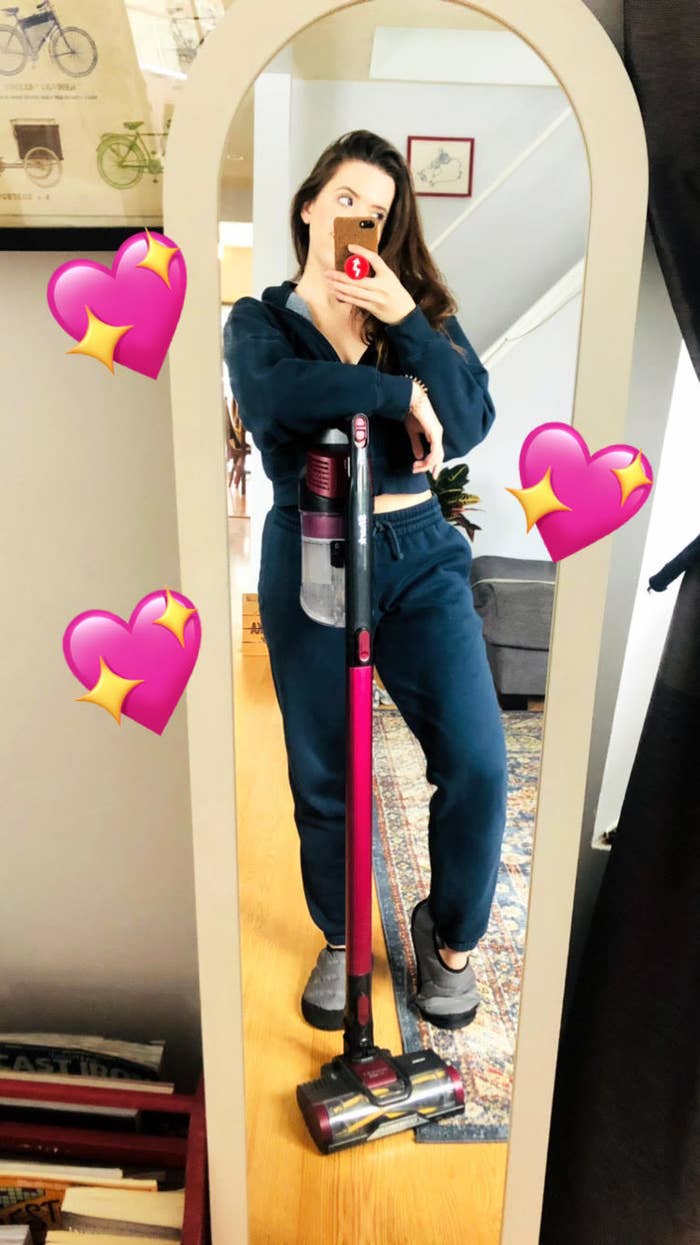 Bobby (my border collie) is beautiful, but she loses hair like nobody's business. And it gets deep into my carpets and furniture, making it hard to get at with my weak cleaning tools (a lint roller and an ancient vacuum). It doesn't help that I am a hairy person, so my strands band together with hers, multiplying the problem by a million.
This cleaning tool is life changing, y'all. It's designed specifically for people who have pets and has a self-cleaning brushroll that'll snatch up human tresses and pet hair with ease. Like, even the super-embedded stuff.
Before using this cordless vacuum, my naive little mind thought I had managed to clean my carpet at least semi-effectively. lol, jk, I was very wrong. The before picture looks like a clean carpet right? Well, check out all the disgusting stuff that was living inside. Cute!!!
After I give my carpet the TLC it deserves, I go to town with it on my hardwood floors, because, guess what? This baby works on all types of terrain.
And, once the floors seem pet hair-free enough for me to survive, I snap off the hose, switch up the attachment, and move onto my couch. Now, I'm the kind of responsible adult who washes their couch cushion covers once every few months, so I didn't think they'd be that bad.
Hahahahhahah — This was what I got off ONE CUSHION. I am simultaneously horrified and impressed.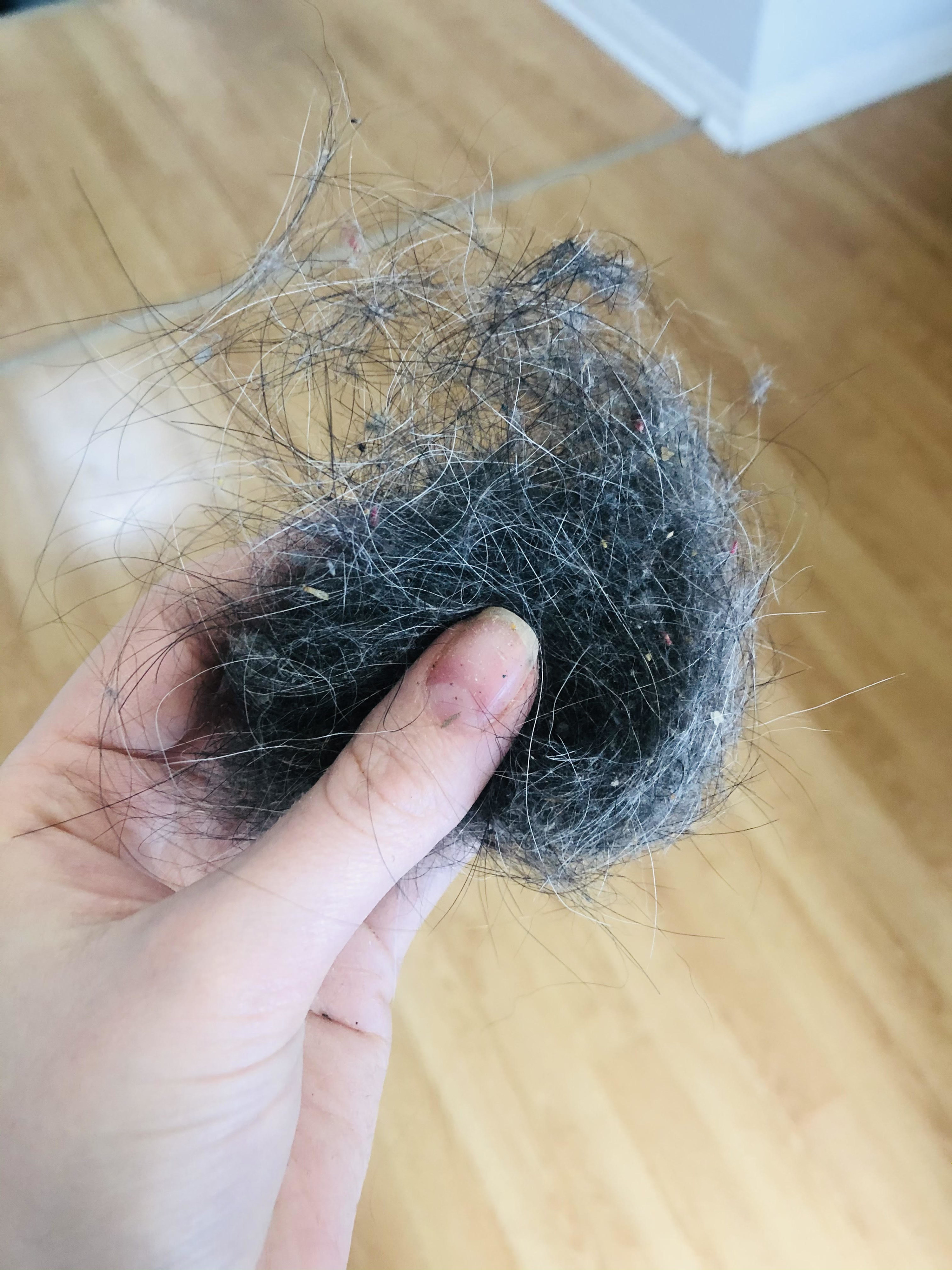 Speaking of attachments, this delightful doodad comes with several! There's a long attachment (great for vacuuming floors), nozzle attachment (perfect for nooks and crannies), and two brush attachments (stellar for cushions and cars).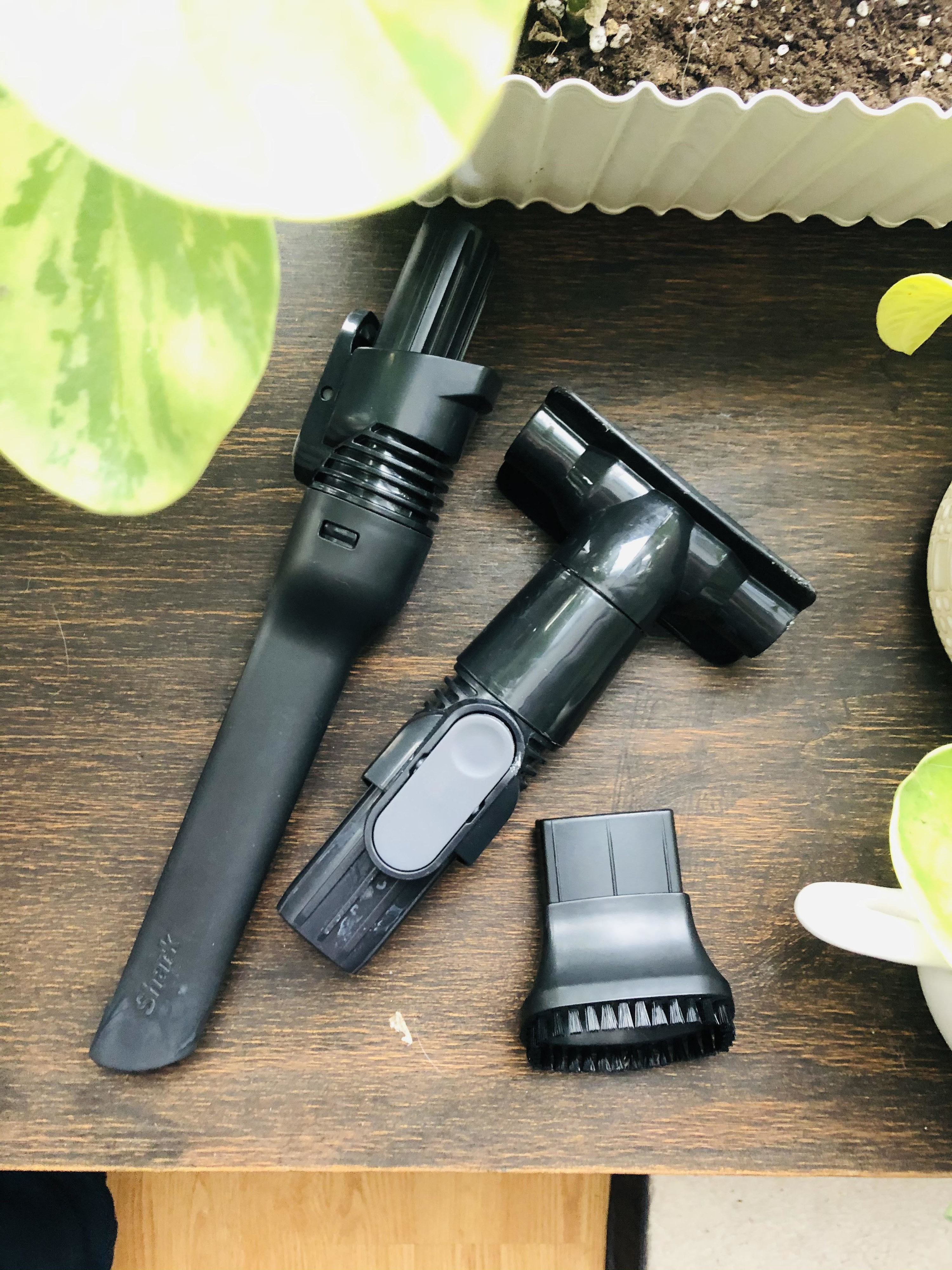 And once you're done cleaning your house, you just use the dirt ejector to plop all that gross debris into your trash can (without having to touch it).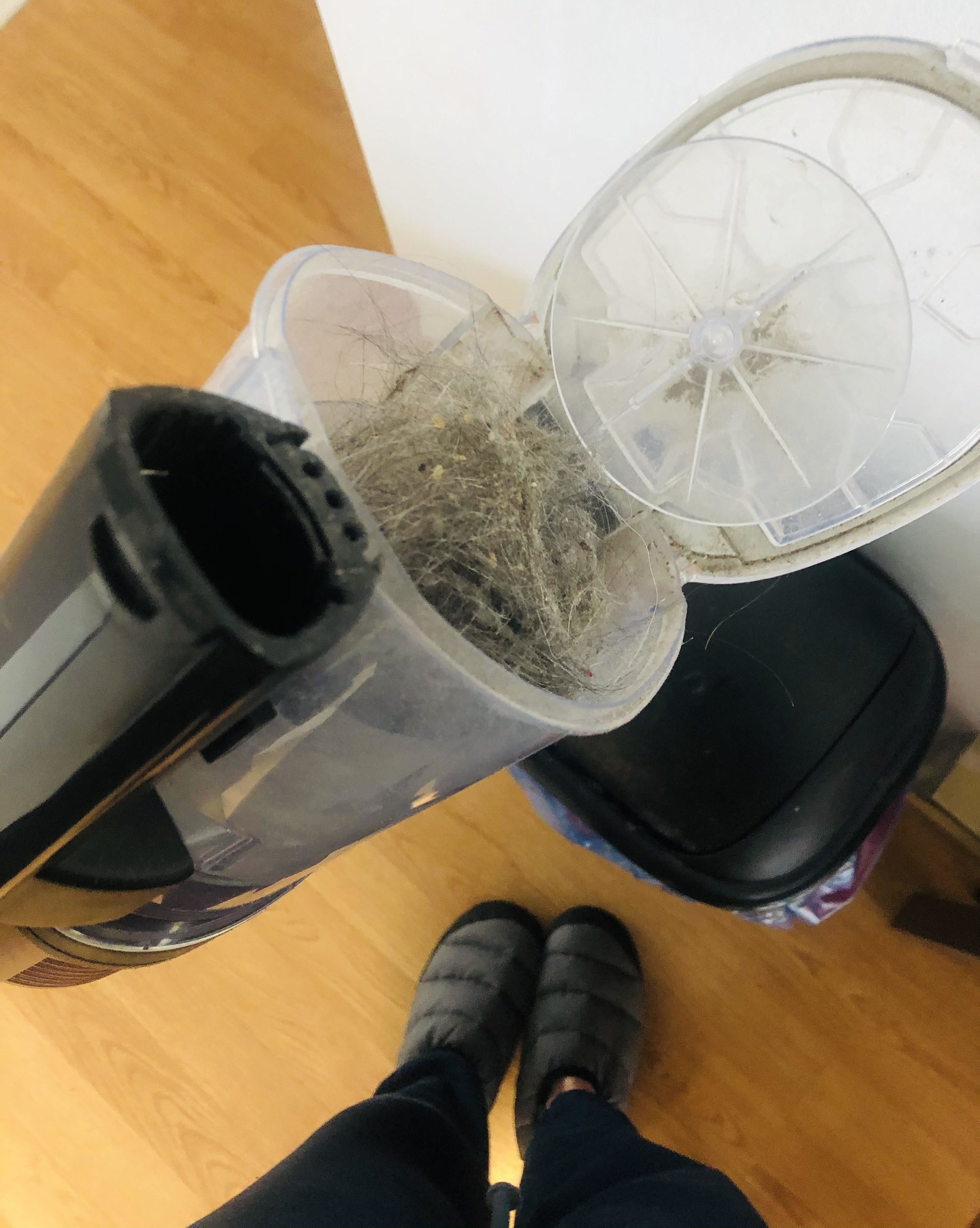 All that's to say, if you have a lot of hair and/or your pet has a lot of hair, you probably need this cordless vacuum in your life.
You can get it on Amazon Canada for $329.99.