I, like most living, breathing humans who walk this earth, have an unwavering love for pizza. It is my favourite food. Losing it from my life would be akin to losing a limb. Okay, that might have been a tad dramatic, but I am super into it. That's why I was real stoked to give an at-home pizza oven, specifically the ROCCBOX by Gozney, a try.
Now buckle up, buttercups, because I am about to run down how you work this tabletop oven and how it's maiden voyage went. For reference, I am a self-proclaimed good cook, but I have never made pizza at home (unless you count Lunchables, which I do not).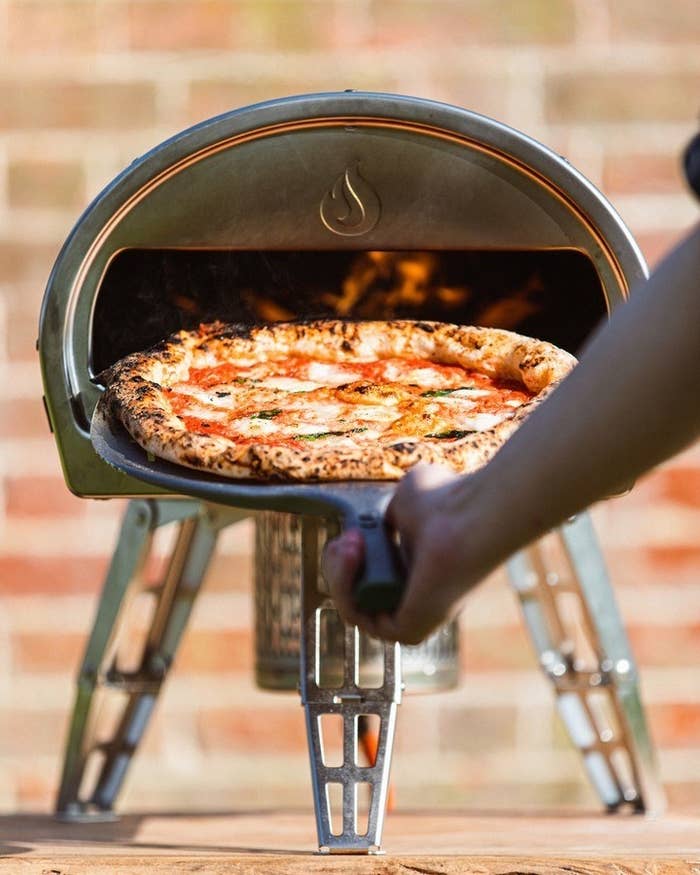 Before it's time to start channelling your inner dough-throwing chef and singing "That's Amore" at the top of your lungs, you've gotta fire up your oven.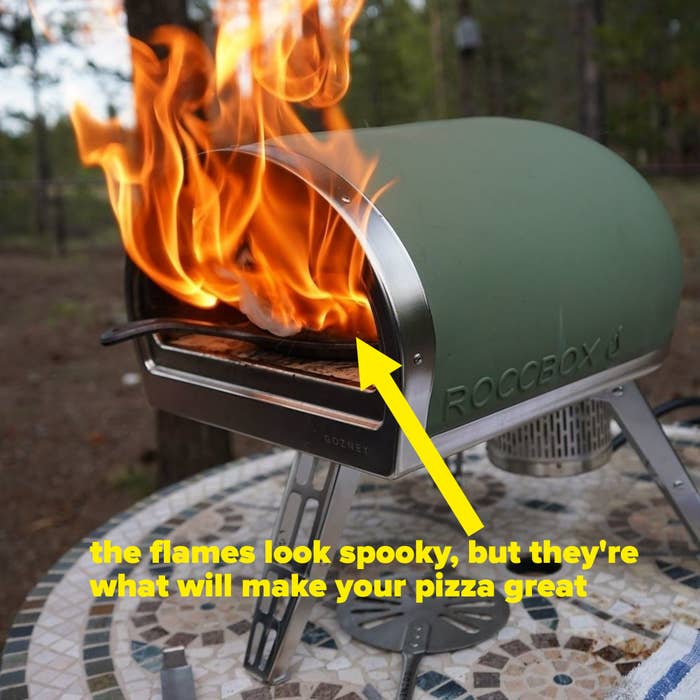 One thing you won't get with the oven? Dough. Unfortunate, but I understand there are shipping constraints and, like, probably some laws? I, like a true peasant, purchased it from my local grocery store, but my friend Jesse apparently knew better and followed the recipe on Gozney's website.
After your dough has risen, you've adequately stretched and tossed it, and added your toppings, your sweet, saucy baby is ready to take a spin in the oven.
As I mentioned before, it took about half an hour for the oven to reach a whopping 700°F (it can reach up to 950°F at full tilt) — it has a lil' dial on the side so you can see just how much heat you're working with, too. My convection oven is quaking, it could never.
Then you take the included pizza peel (yes, I said included — you won't have to buy an extra accessory) and move your dough from your workspace to the stone. Now you've just got to let it cook. But don't go far, it literally takes ONE MINUTE.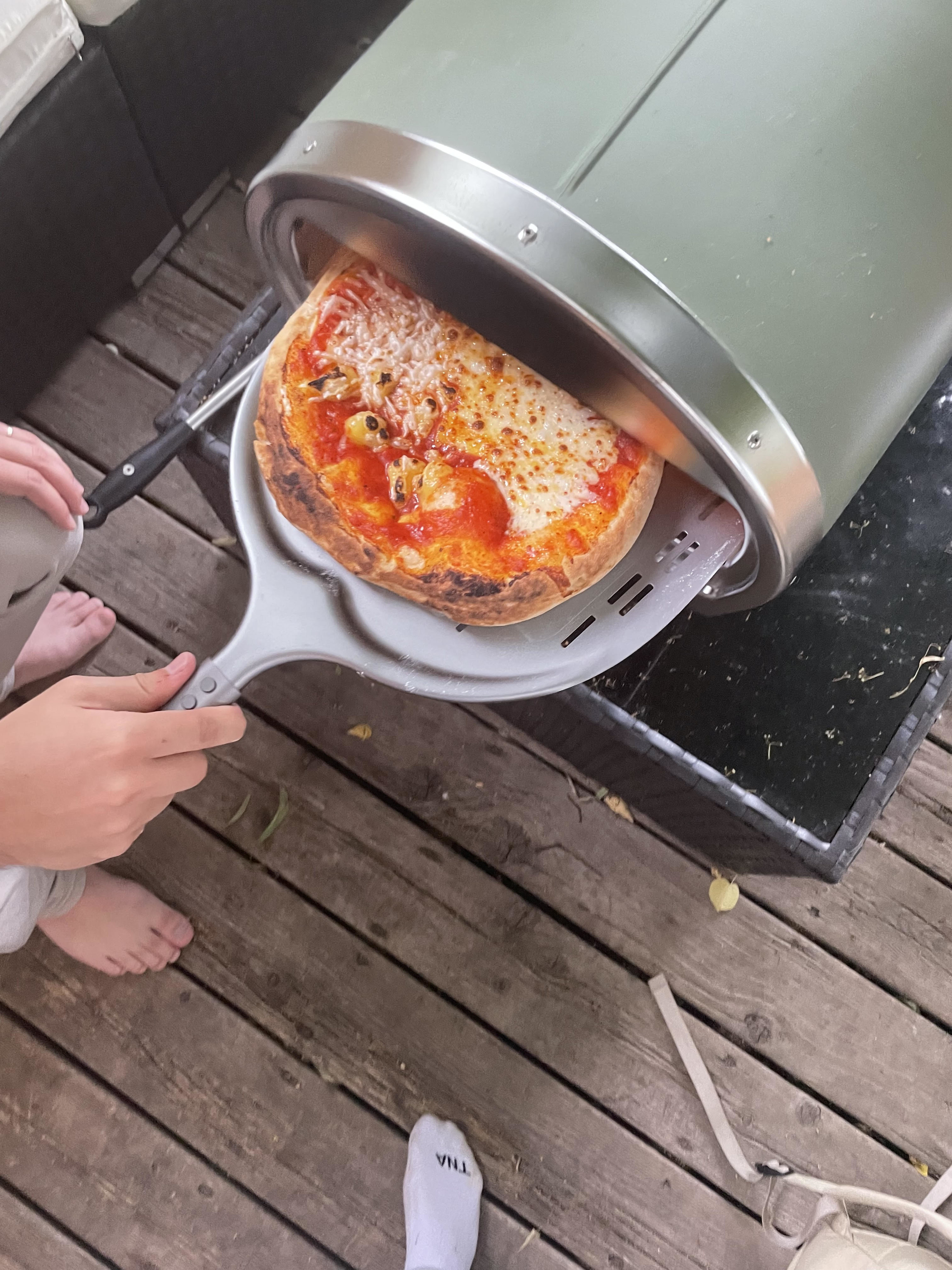 And then the whole process is finito, donezo, the curtain hath closed. All that's left to do is take pics of your masterpiece and bless your mouth with the delish taste of homemade 'za.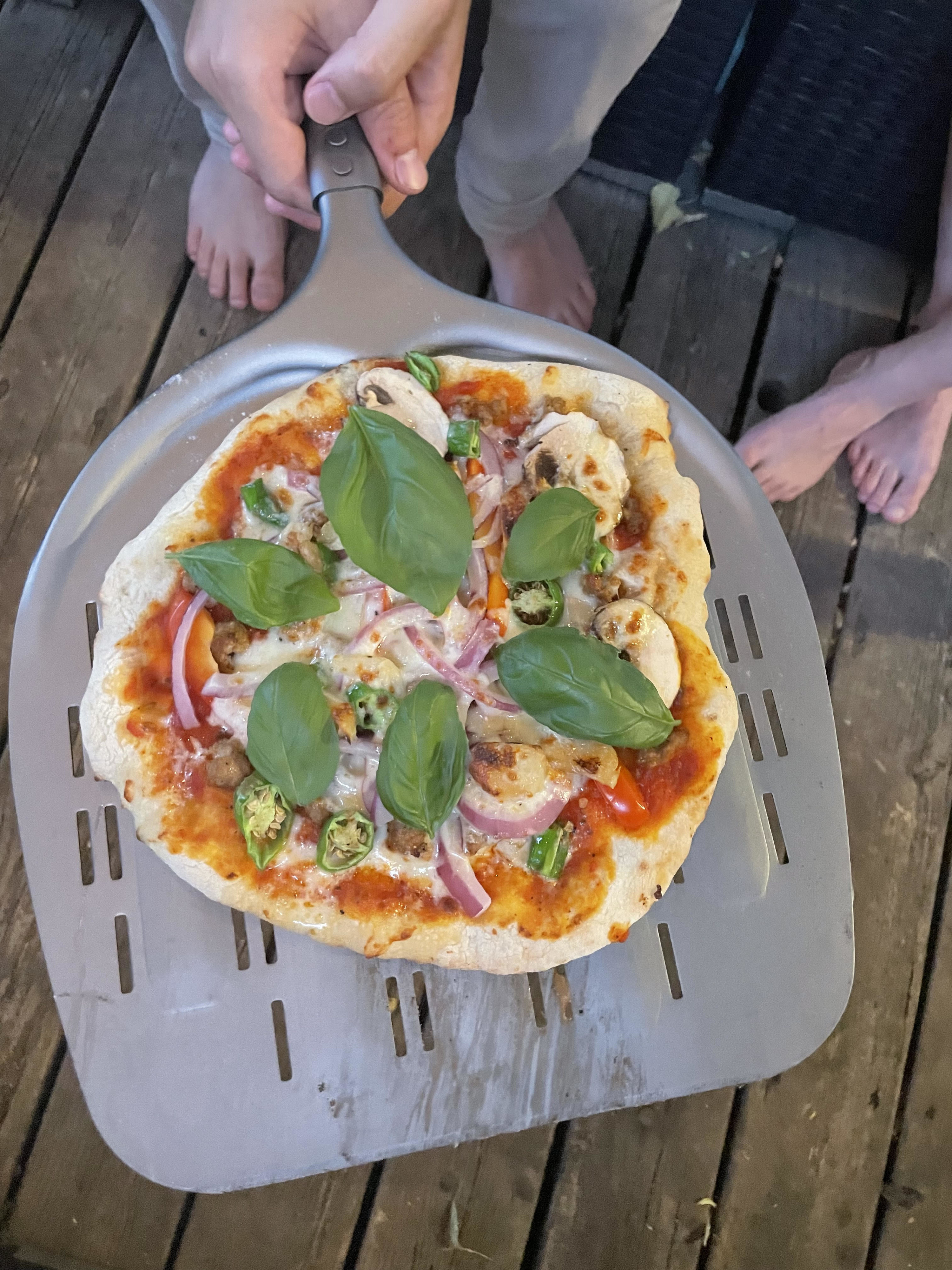 Here are my main takeaways from using the ROCCBOX: it is speedy as heck, it delivers restaurant-grade pizzas (with the right dough and toppings, obvi), and it'll probably save me some serious money in the long run. Yes, it's a total splurge at the outset, but for someone who loves pizza as much as I do, dear reader, it is very worth it.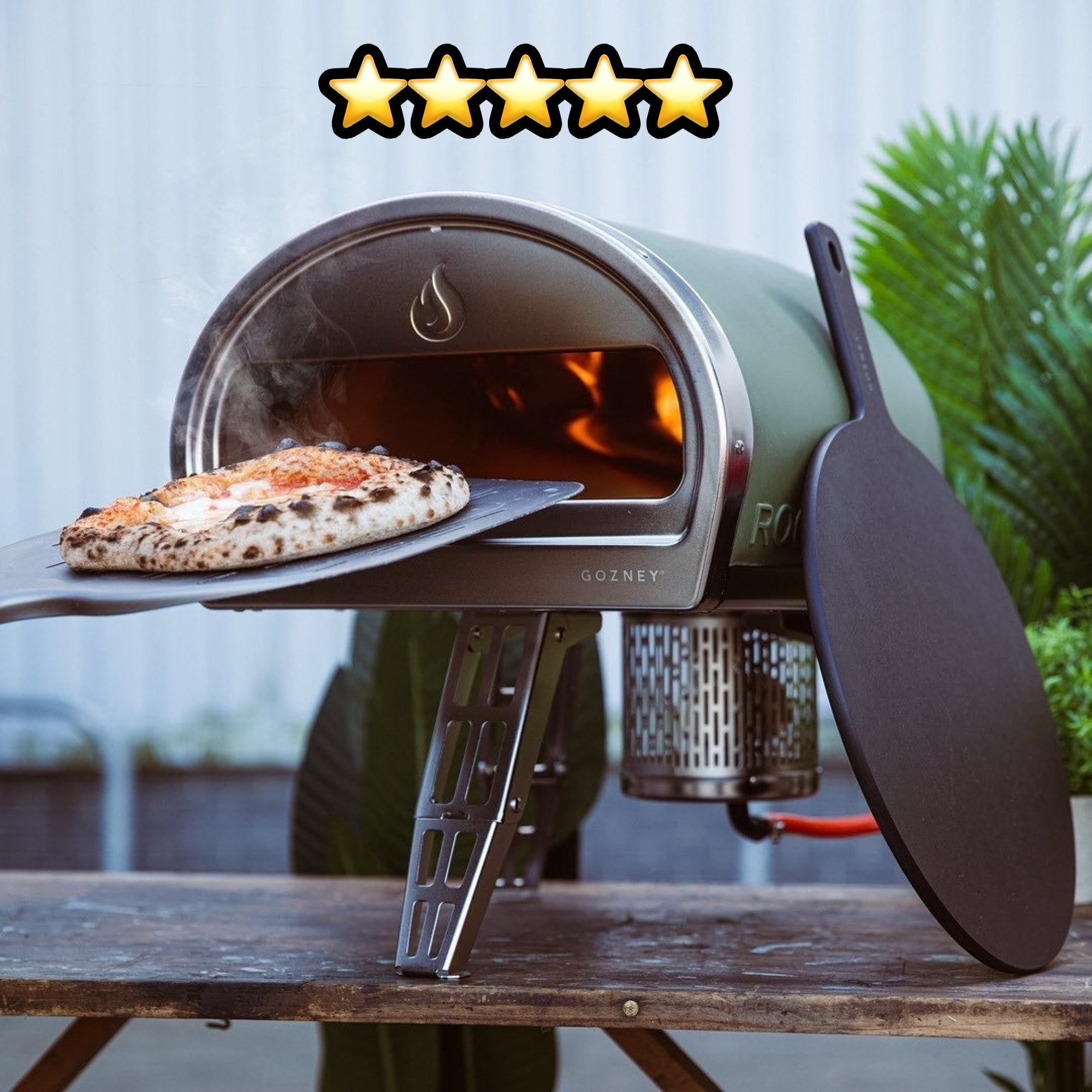 Now go forth and order your own!