It's the year of our Lord 2022, and the scam economy is ✨thriving.✨
Most scammers are obviously predatory scum, but a few are so incompetent that we simply cannot help but laugh.
So take a break from the chaotic world to sit back, relax, and laugh your ass off at these incompetent con artists.
1.
A serial killer *and* assassin? In this economy?!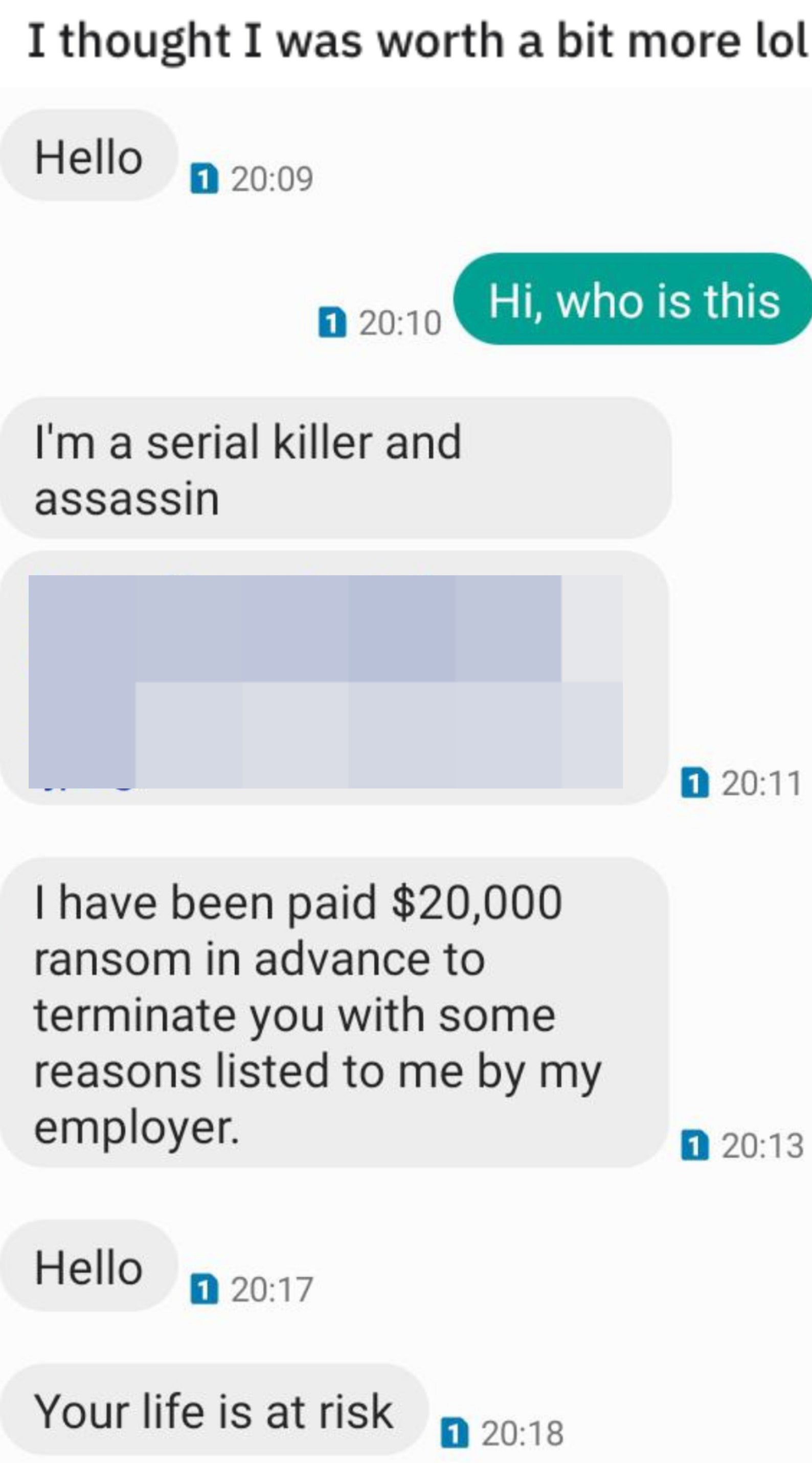 2.
It's your old friend, Deadman Hitman.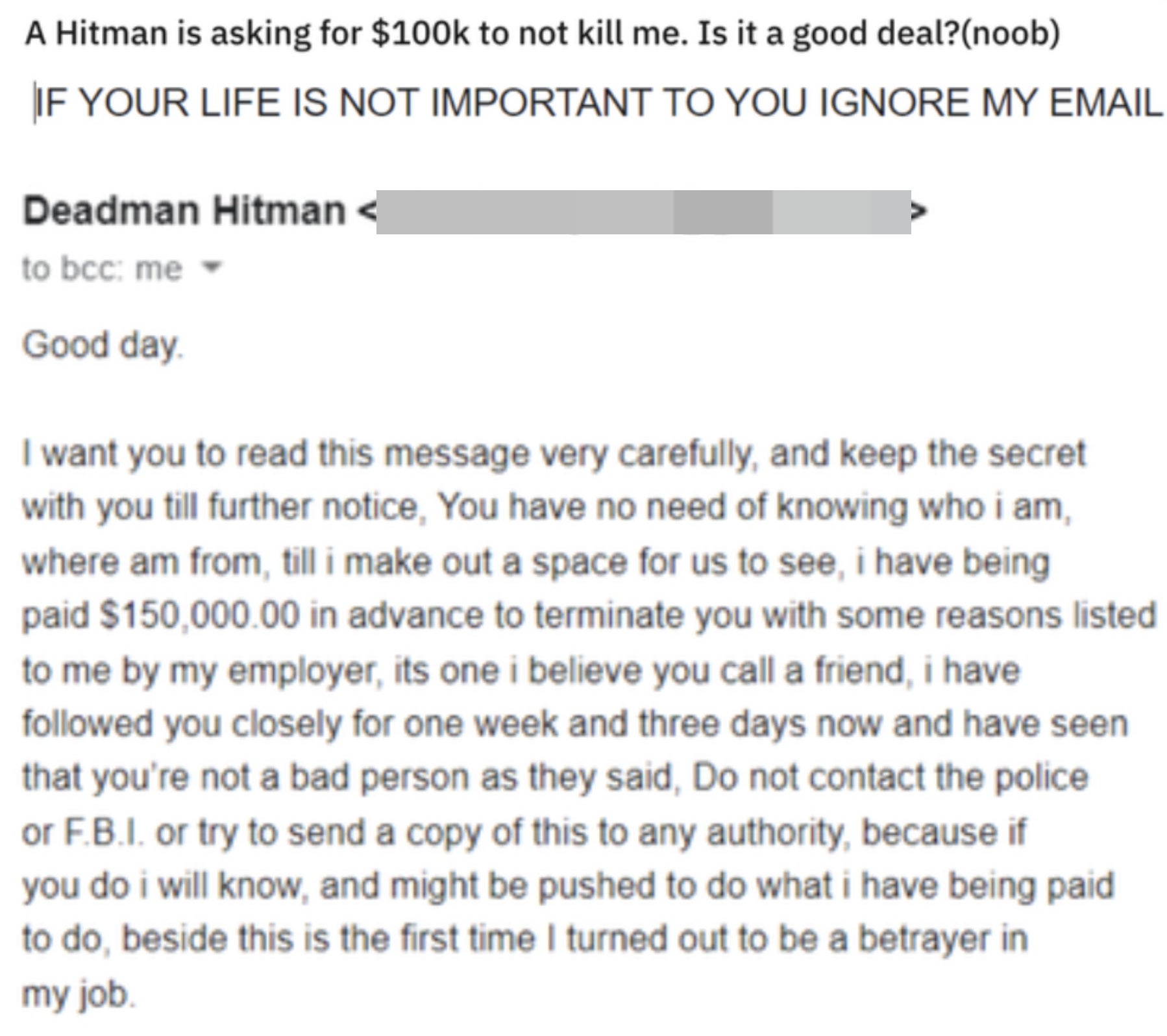 3.
"Ok, kill him."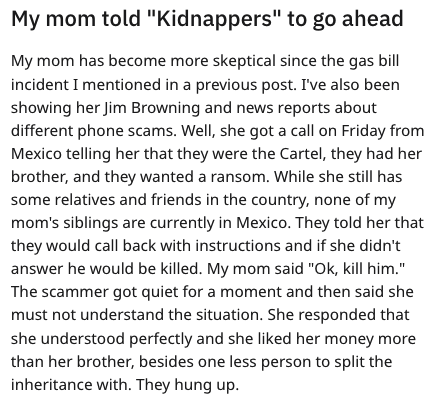 4.
Def fake, but the tedious-customer-service-job-keyboard-smash is a mood.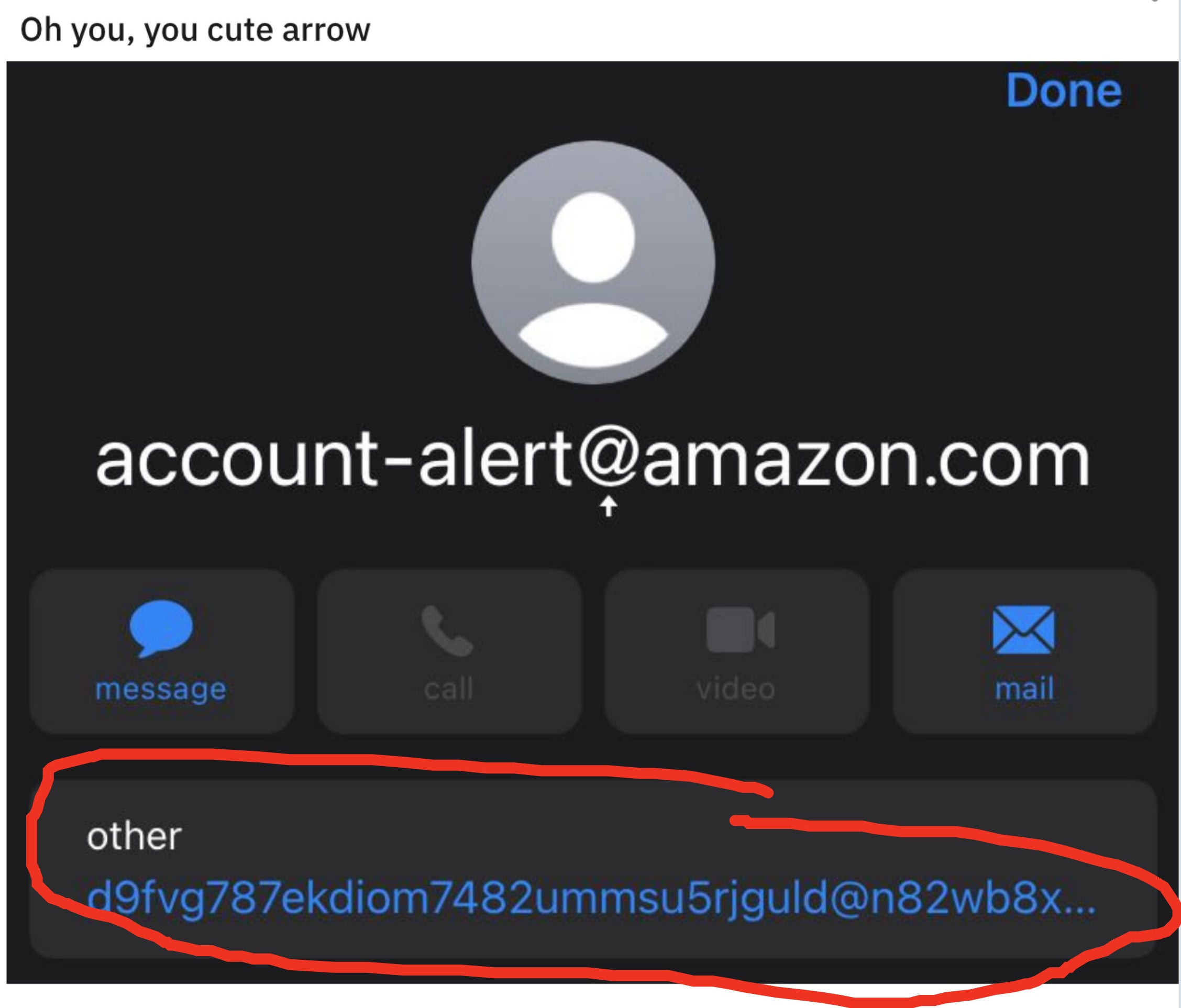 5.
"You have received $5 from redactedemail@whatever.com."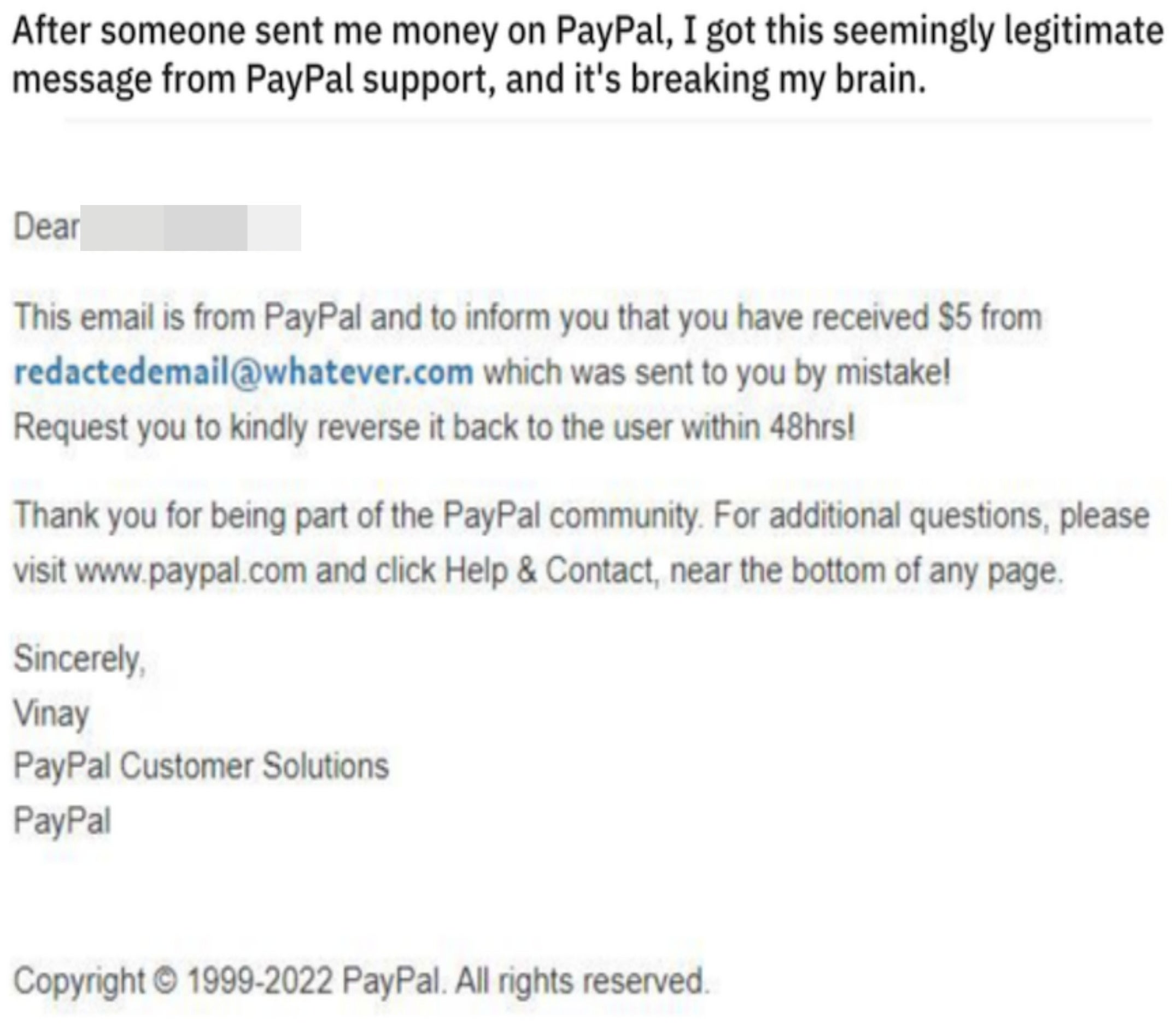 6.
Have you ever heard about bitcoin?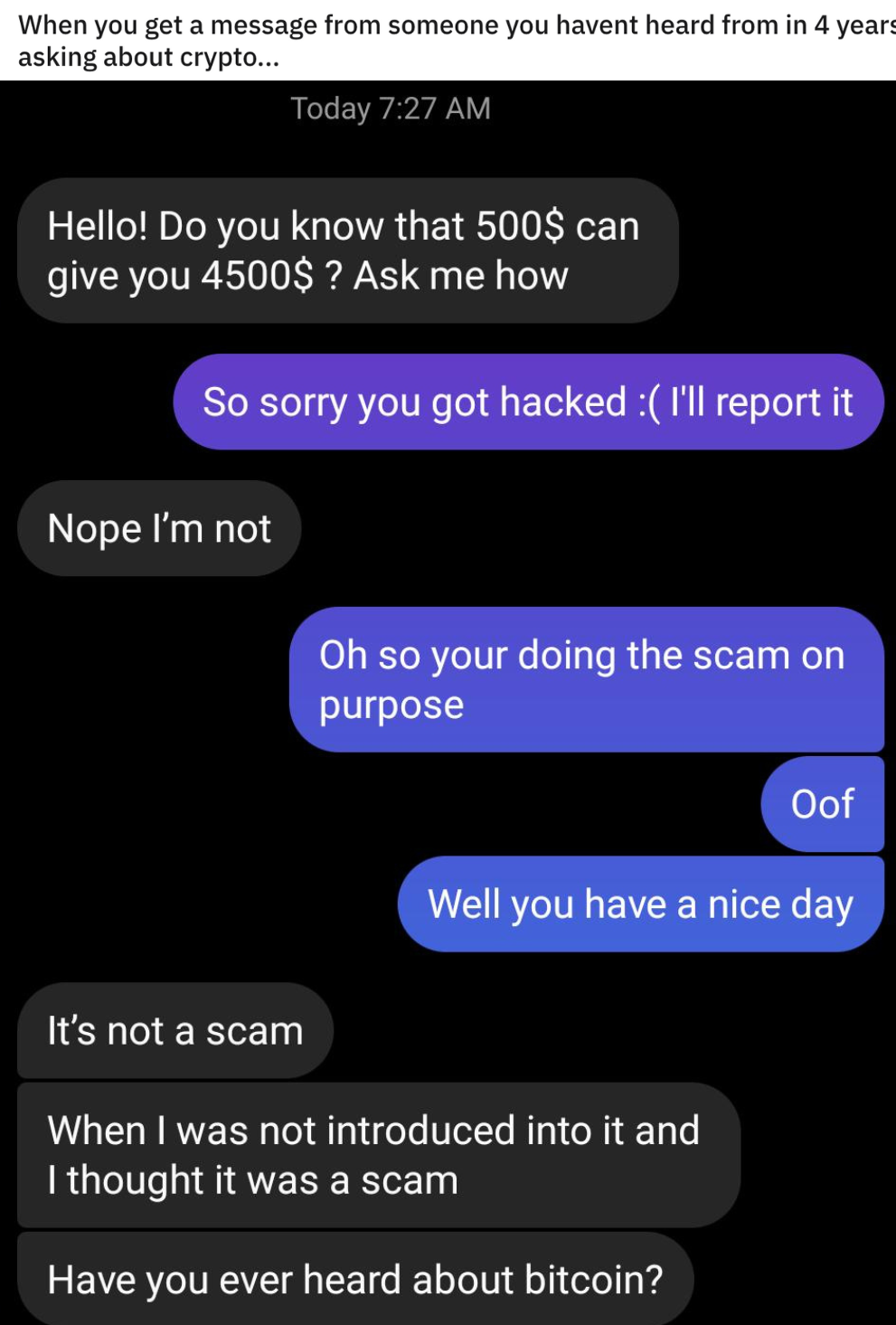 7.
Quick, before it's too late! Tell me your bank account details..........................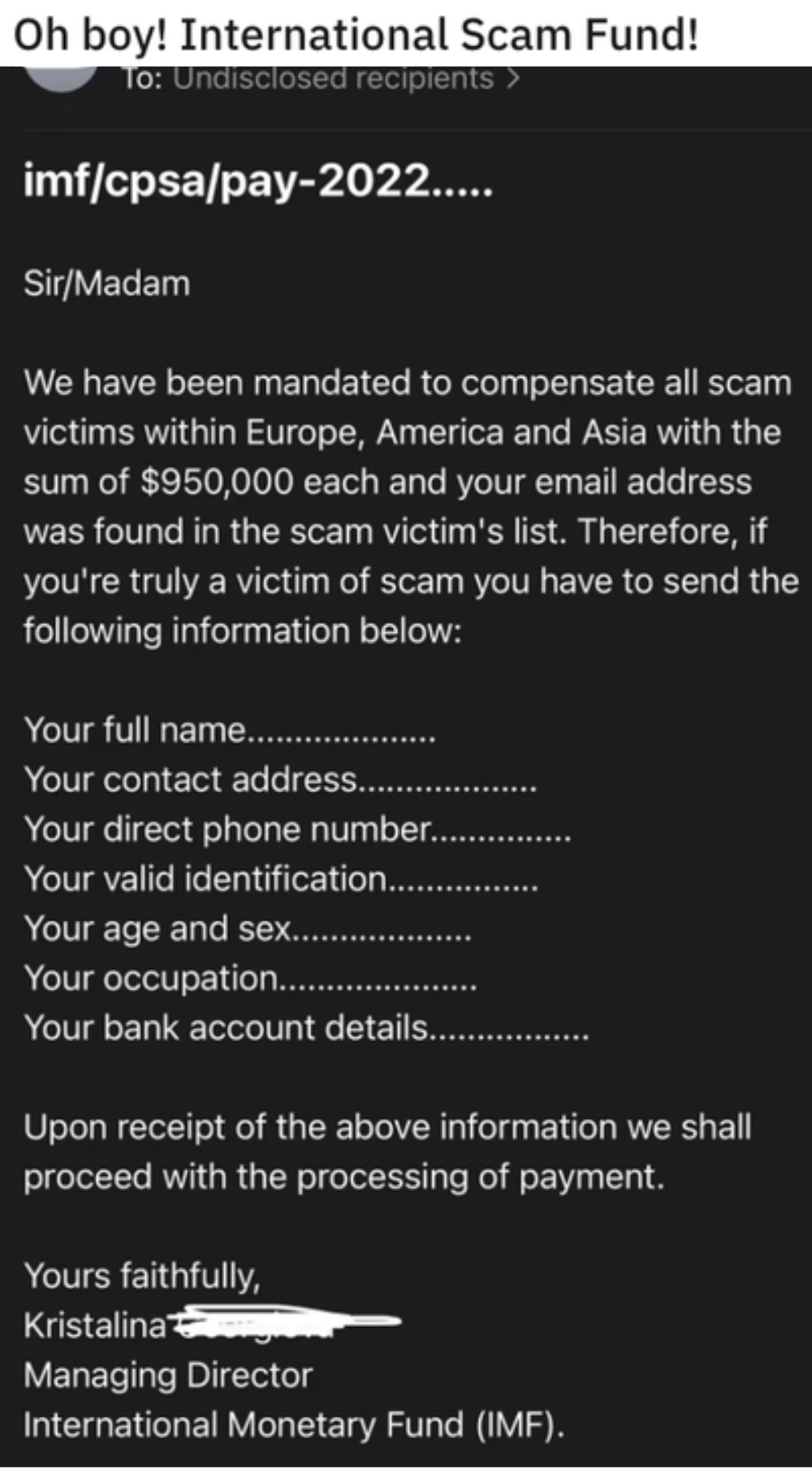 8.
Hi! 🚶‍♂️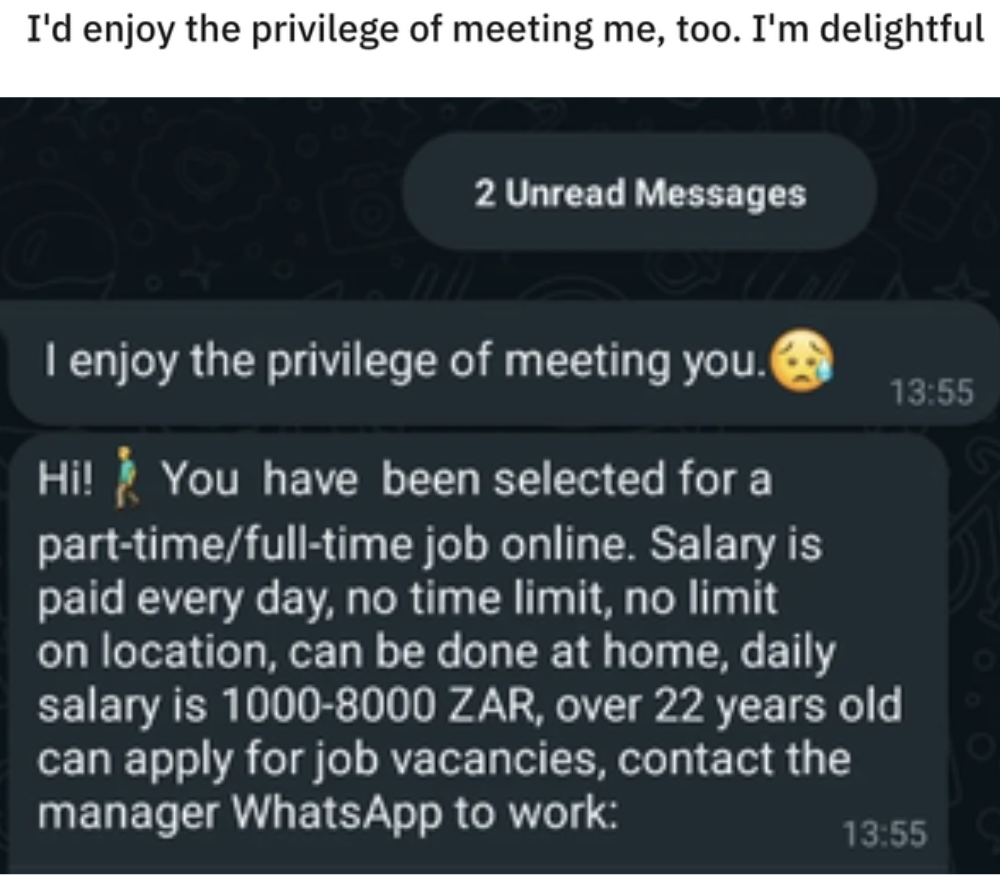 9.
We interrupt this program for an essential massage.
10.
When someone tells you "I'm legit," believe them.

11.
Ah yes, everyone's favorite email domain "dilmonger.online."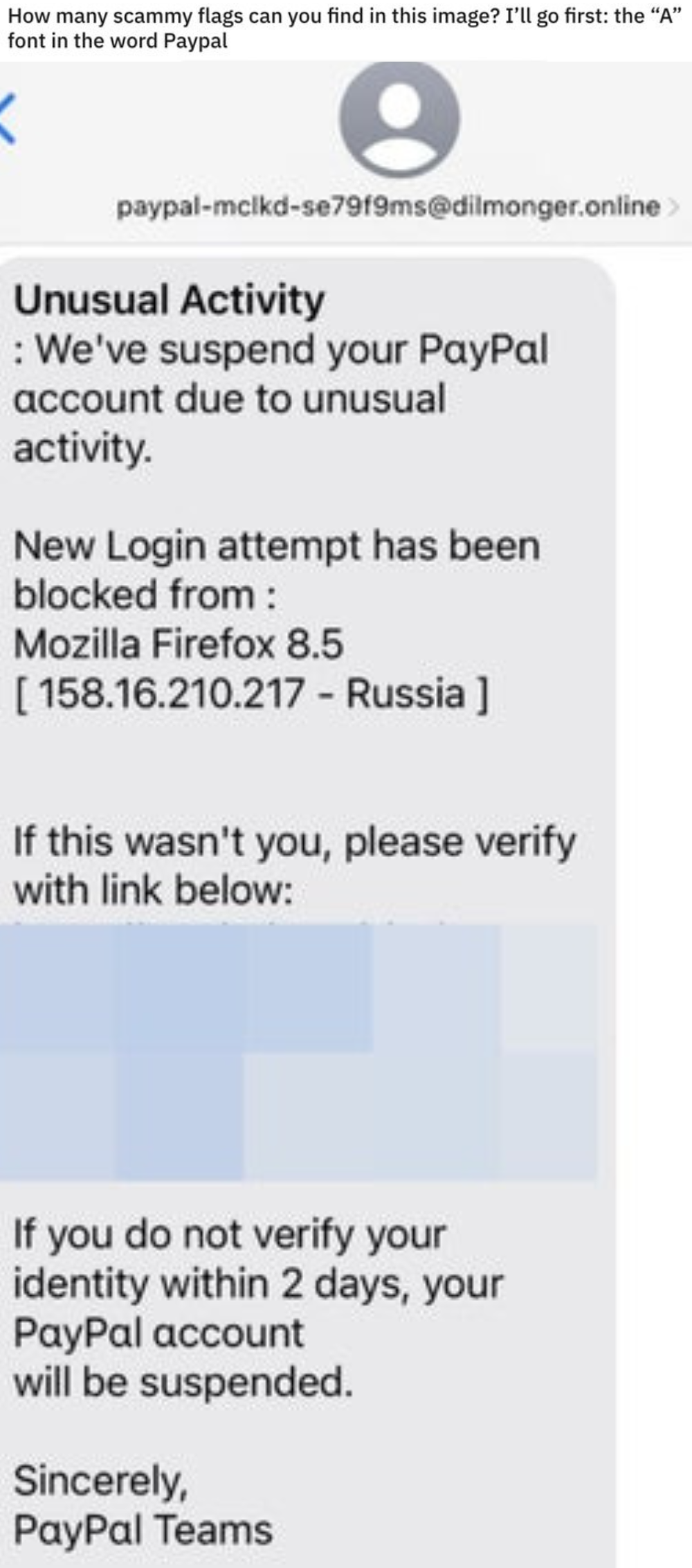 12.
From: USPS™️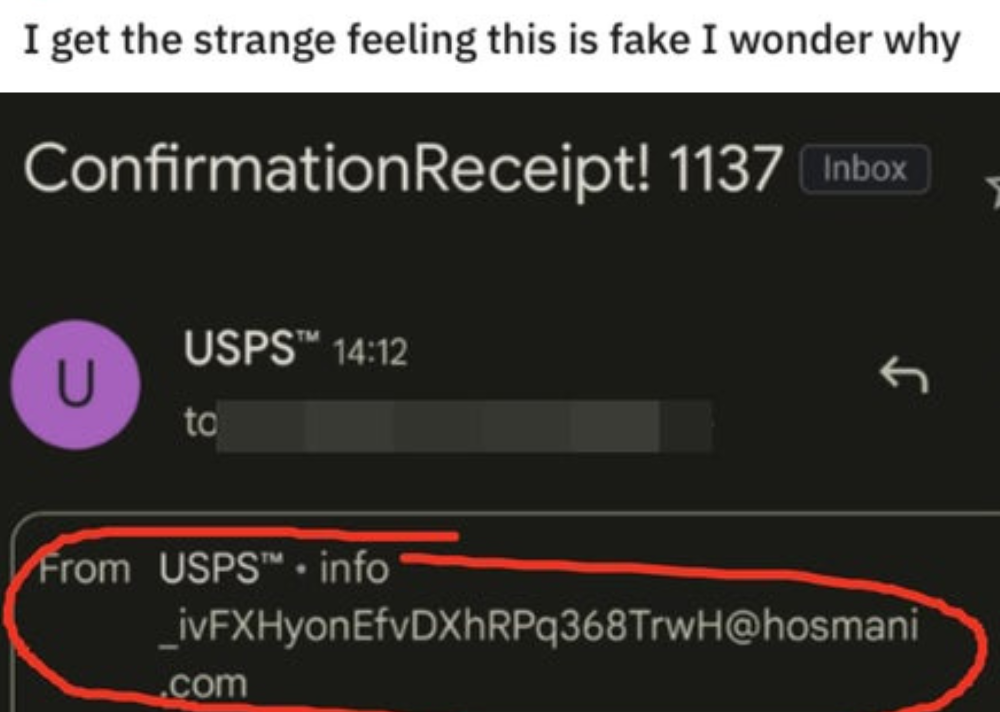 13.
"I'm recruiter manager."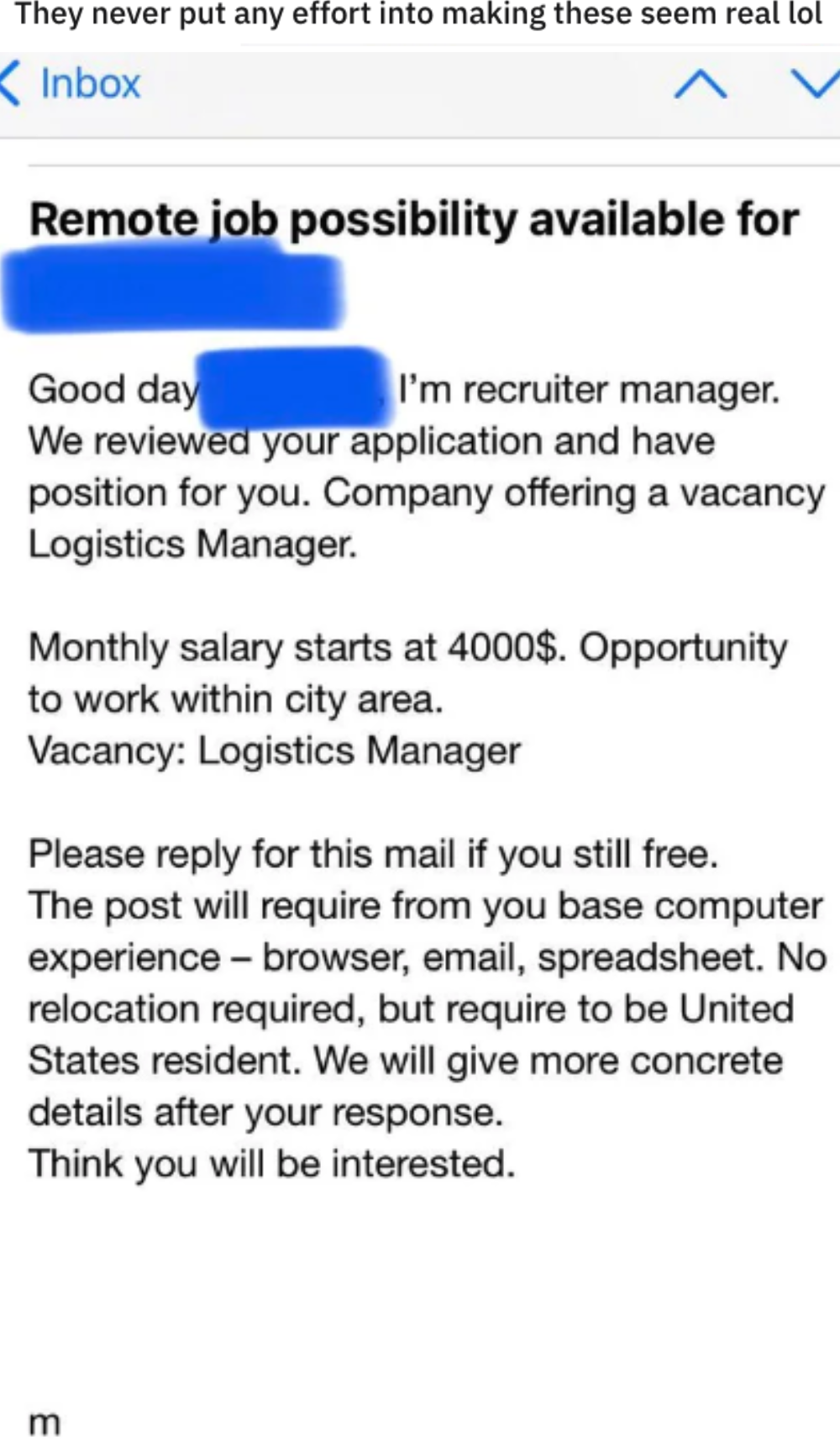 14.
Oh, to be beautiful, gentle, and financially pretty good.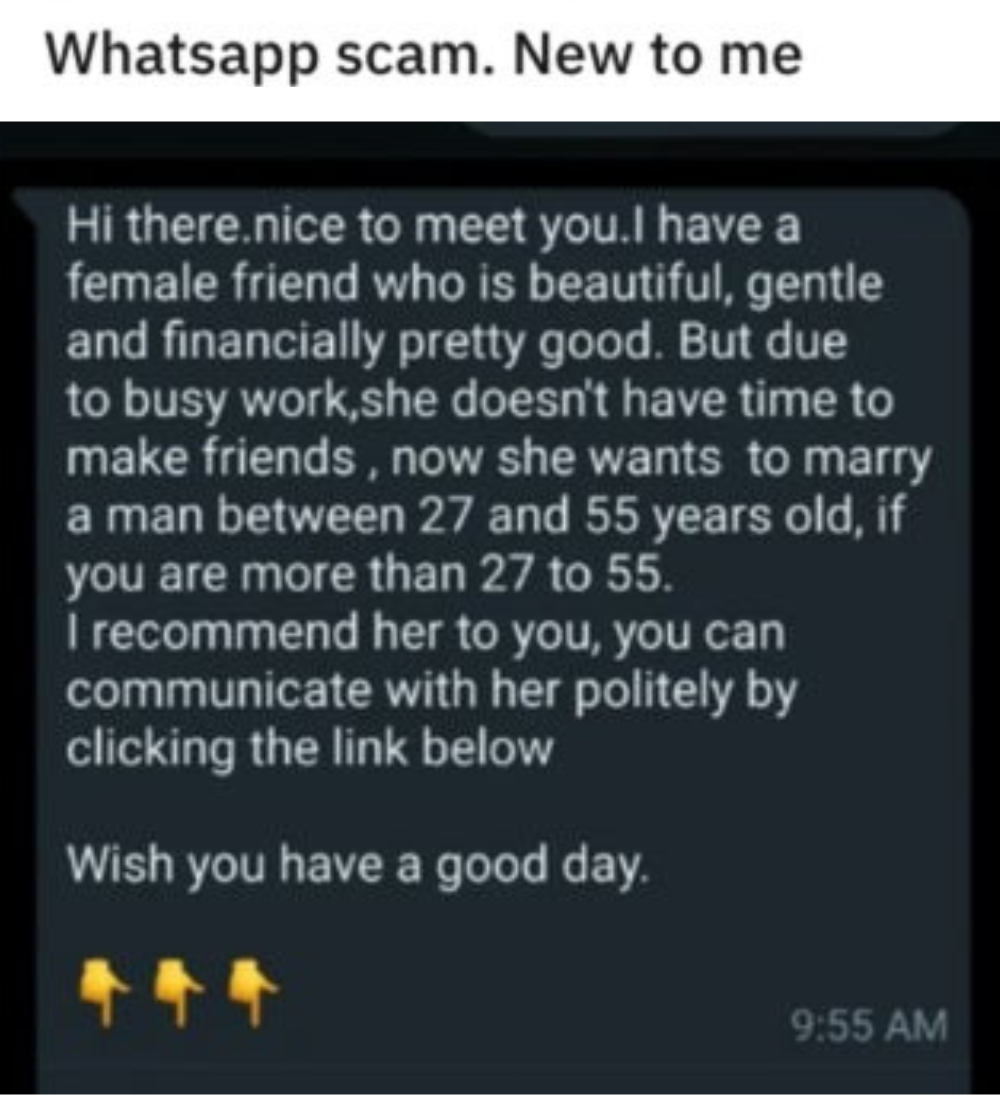 15.
"Check #exposed" (no creeps!)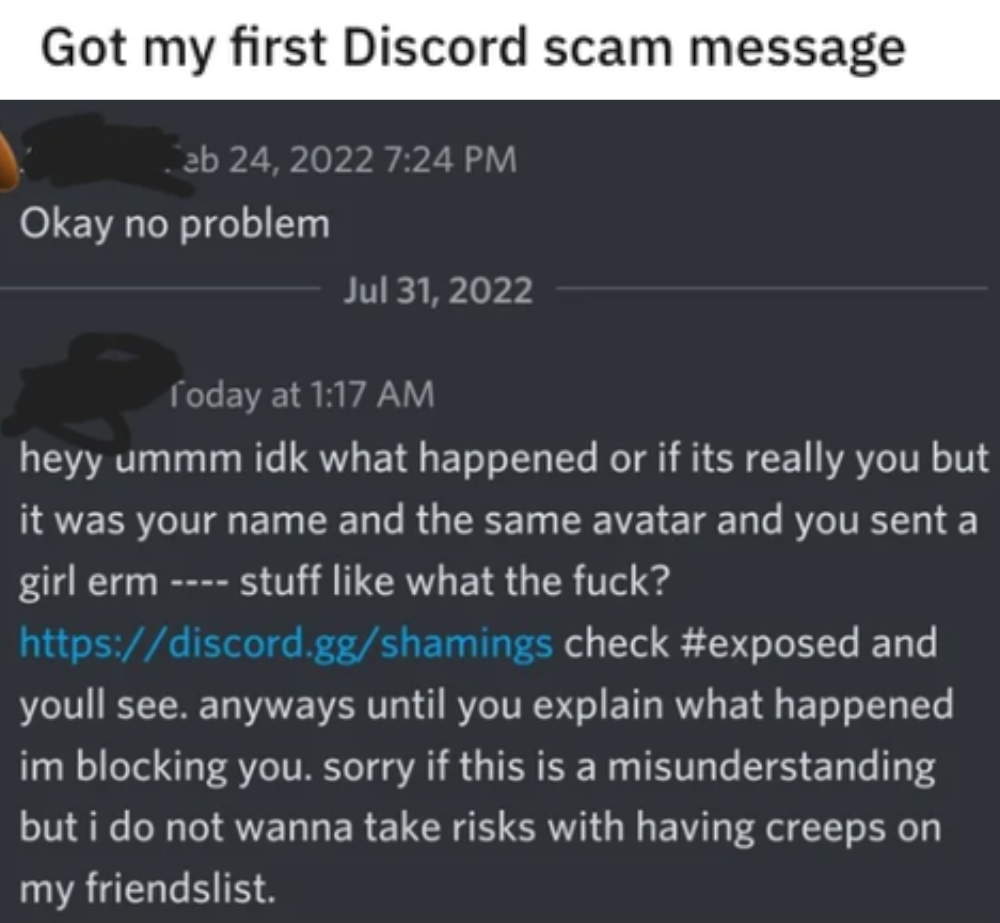 16.
"Your Apple ID has been locked. We have locked your Apple ID."
17.
It's summer, and you know what that means — time to relax with some nice, cool LIPTON ICED TEA DRINK.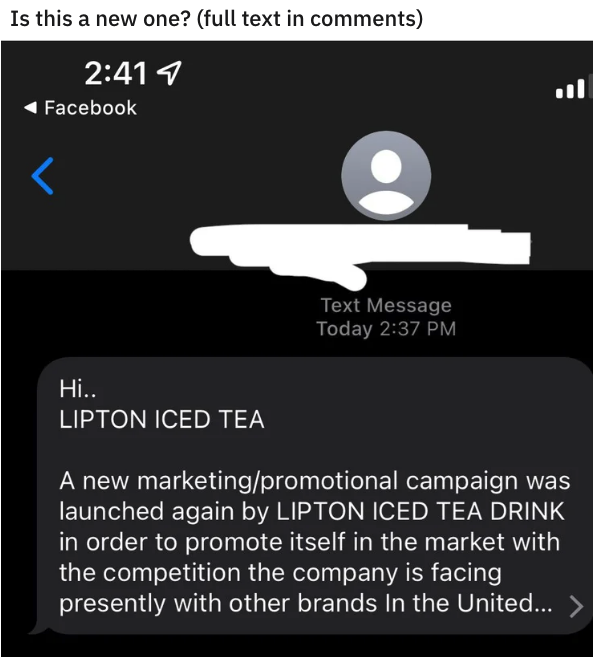 18.
At your earliest convenience, please purchase a car so that we may more effectively scam you in the future.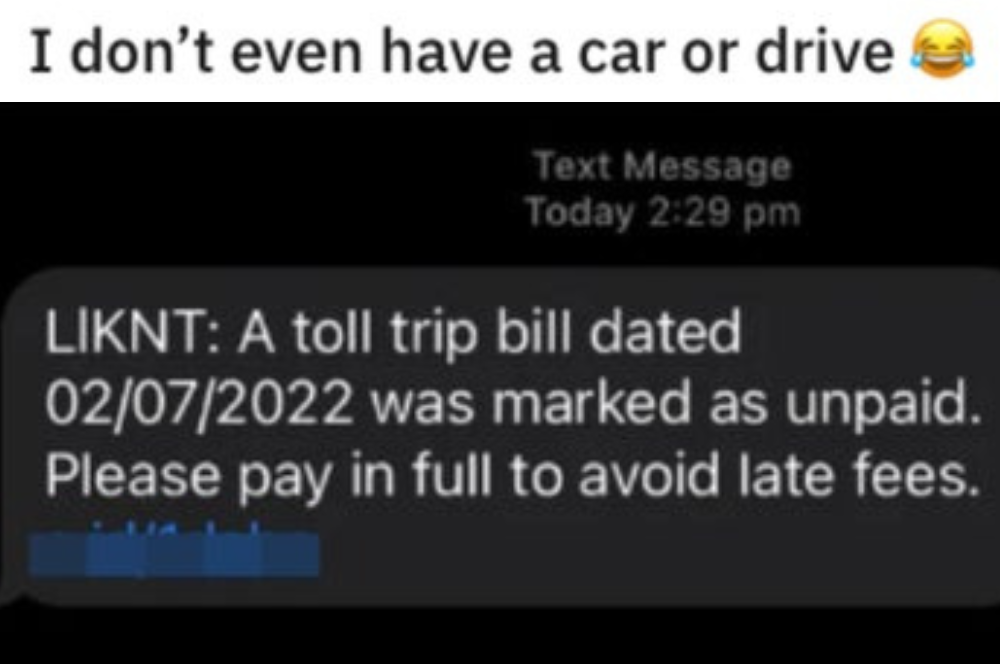 19.
Does anyone know where I can find my long lost gurlfren? I seem to have misplaced her.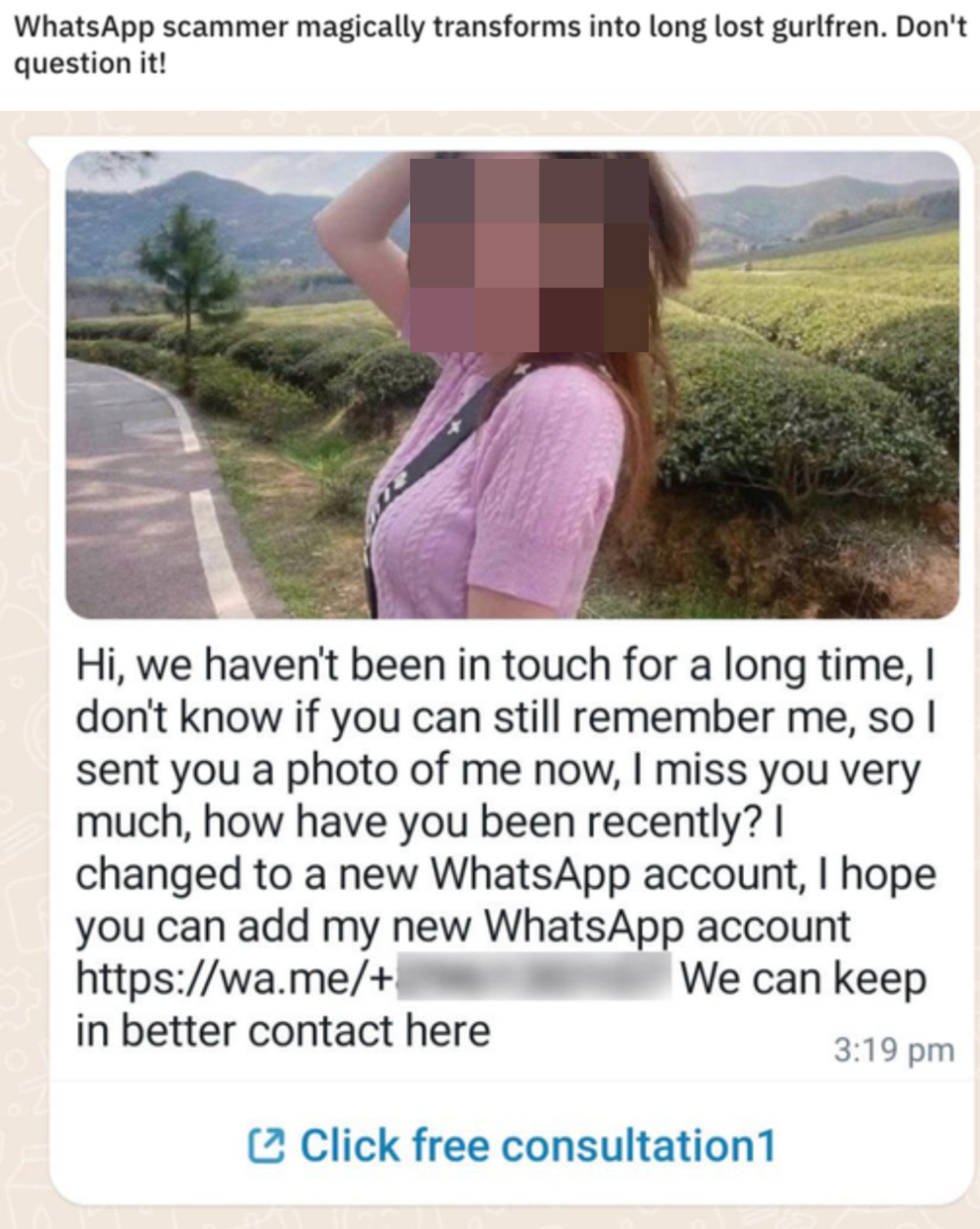 20.
"THANK YOU FOR YOUR PATIENTS."