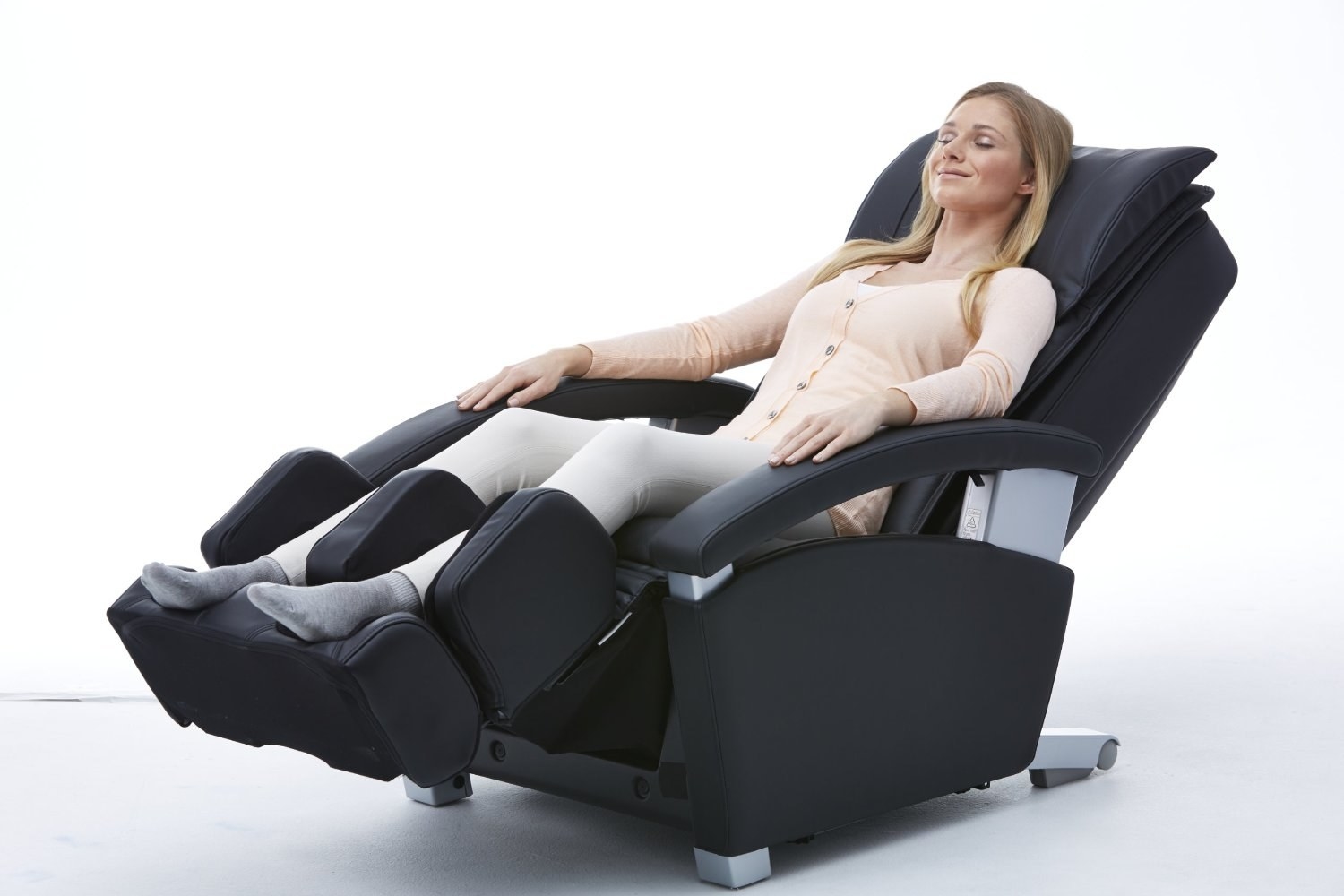 One of the most budget-friendly options for full body massage chairs for home use is the Full Body Shiatsu massage chair EC-69. The technologies of this chair offer versatility and high performance.
The chair can be transformed into a massage recliner bed to enjoy a full body shiatsu massage. It features multiple settings, including rolling, kneading to de-stress and relax the kinks and knots, and compression to improve the flexibility and mobility of the leg area, and mode of chop action tapping to lose weight and relieve aches.
The chair has integrated vibrators that are strategically placed on the chair for effect on the entire body. It helps to relieve muscle stress and stimulates the dilation of the blood vessels. Also, it is equipped with a heating system.
Shiatsu massage chair EC-69 is easy to operate with the attached remote control and user-friendly interface.
It's got a sleek design that will blend in any room. It is upholstered in a soft leather-like material and to suit different preferences there are three colors available: black, brown and burgundy.
One of the highest rated massage chairs is the Inada Sogno Dreamwave. The movements of the Inada Sogno massage chair are based on the motions of a shiatsu massage professionals. They are duplicated to mimic those back mobilization movements that are usually used by chiropractors and physical therapists. It features technology that provides gentle figure-8 motion, which stimulates the body's balance, similar to the state when undergoing a shiatsu massage.
You can customize your own massage or use one of the 8 programs of massage sequences with included pre-programmed massage settings.
This massage chair cradles the whole body and provides massage coverage of over 1,200 square inches, which is one of the broadest in any massage recliner. The chair is designed for people of any age. Sogno Dreamwave provides massage for hips, calves, thighs, back, neck feet and full-arm massage.
Each session starts with the machine scanning your body and after detecting particular pressure points, the chair provides a customized massage for one of 106 body types.
Inada Sogno Dreamwave is one of the most expensive full body massage chairs, but it is definitely the best value massage chair. There are several color variations available, including black, red, black leather and dark brown.
This post was created by a member of BuzzFeed Community, where anyone can post awesome lists and creations.
Learn more
or
post your buzz!