This is Conservative Party chairman Brandon Lewis. Last night, eagle-eyed Brandon spotted that a Labour parliamentary candidate, Sally Keeble, had liked a dick pic on her Twitter account.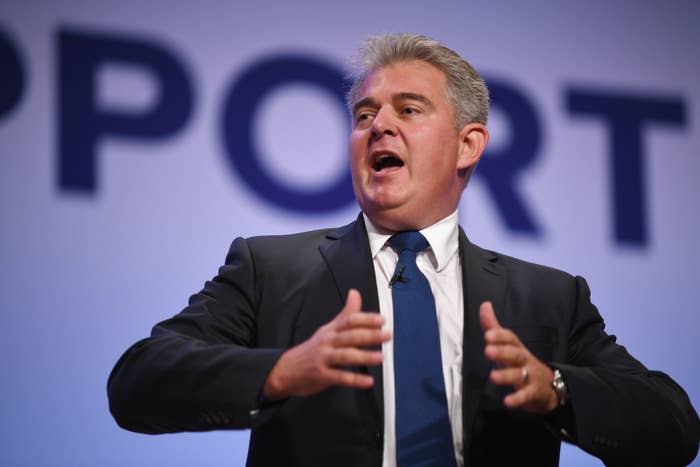 Brandon was so upset by the pic that he decided to alert his 41,000 followers to it. He also demanded that Labour leader Jeremy Corbyn issue a comment, for some reason.
By the morning, Brandon clearly still couldn't get the image out of his mind. He demanded that Sally be sacked as a Labour candidate for the crime of liking the pic.
The demand has led to a backlash against the Tory chairman. Guardian columnist Owen Jones accused Lewis of "trying to sexually shame a woman".
Journalist Kirsty Strickland made the point that the Tories only two months ago restored the whip to two of their own MPs who had been accused of actual sexual misconduct.
A point echoed by Ash Sarkar from the left-wing Novara Media website.
Others noted that Tory politicians have form for liking similar tweets. There was Scottish secretary David Mundell's case of the "big thumbs".
While Theresa May's chief of staff Gavin Barwell last year liked two pornographic tweets "in error".
No word yet from Brandon on whether he thinks male Tory politicians should be sacked for liking dodgy pics on Twitter, or if this should only apply to the women Labour candidates.
Keeble, meanwhile, says she was hacked and has referred the matter to the police. She is calling on Lewis to apologise.