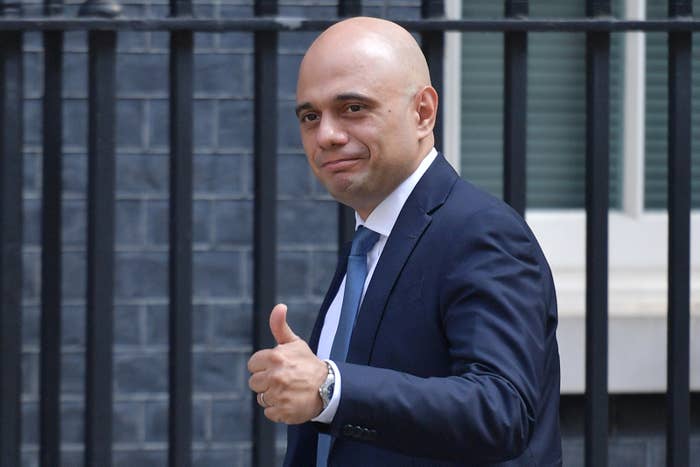 The next prime minister will hold an independent investigation into Islamophobia in the Conservative party.

All five Tory leadership candidates at Tuesday night's BBC debate appeared to commit to supporting an external investigation into anti-Muslim hatred in the party if they became PM.
The commitment was secured by home secretary and leadership outsider Sajid Javid, who asked his rivals whether they would agree to holding an inquiry into the issue. All of the other candidates nodded or voiced their agreement.
Javid's team said he was "pleased to open up the party to scrutiny", though said he did not believe there is an endemic issue in the Tory party.

His team added that if he became PM he would consult with civil society, party officials, and faith groups during an external investigation.
Speaking during the BBC debate hosted by Emily Maitlis, frontrunner Boris Johnson apologised for "offence caused" by his comments in a Daily Telegraph article last year describing Muslim women who wear burqas as looking like "letterboxes".

Johnson also invoked his Muslim great-grandfather in his response to the question on anti-Muslim prejudice.
"When my Muslim great-grandfather came to this country in fear of his life in 1912, he did so because he knew it was a place that was a beacon of hope and of generosity and openness, and a willingness to welcome people from around the world," he said.
BuzzFeed News has extensively covered the Tory party's troubles with its handling of anti-Muslim hatred over the last few months.

This website has presented Tory party headquarters with evidence of dozens of members who have made anti-Muslim remarks online, including targeting Javid for his Muslim background.
BuzzFeed News also revealed that the Tories had failed to suspend two councillors who had made anti-Muslim comments, and that members who had been suspended for anti-Muslim bigotry were quietly being told they could stay in the party.
Responding to the news of the anti-Muslim bias inquiry, Matthew McGregor, campaigns director at Hope Mot Hate, said: "We welcome the public commitment of all the leadership candidates to hold an independent investigation into the Conservative party's Islamophobia crisis. From the grassroots to the great offices of state, Conservatives have been caught expressing abhorrent views about Muslims.
"To date, the Conservative party has abjectly failed to address the Islamophobia crisis their party faces. An investigation — as agreed to by all of the candidates at tonight's debate — could be a positive start, if it is truly independent and robust."
A spokesperson for the Muslim Council of Britain said: "We welcome the commitment by Conservative Party leadership candidates to an independent inquiry into Islamophobia.
"This now needs to become a reality: with a transparent and independent process with the terms of reference known from the start. We hope for this to be a meaningful commitment, not simply a slogan for the leadership contest."