Anti-Muslim Tory Members On Facebook Are Telling One Another To Stop Sajid Javid From Becoming Prime Minister
BuzzFeed News has presented Conservative HQ with a list of another 20 people who claim to be Tory members and have made Islamophobic comments.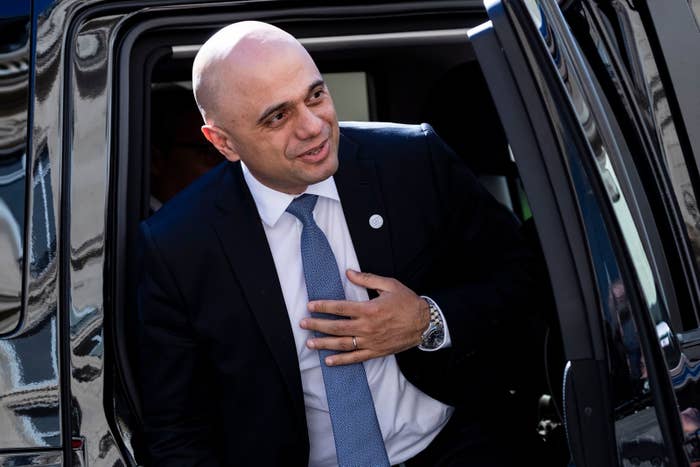 Conservative party members are posting anti-Muslim comments on Facebook urging one another to prevent Sajid Javid from becoming prime minister, in the latest escalation of the Tory Islamophobia crisis.

On Monday, BuzzFeed News presented Conservative HQ with a list of another 20 Facebook users who claim to be Tory members and have made Islamophobic comments on the platform.
The users all publicly stated that they are current party members, and either discussed how they intend to vote in a future Tory leadership election, or are members of a closed Facebook group which only allows confirmed party members to join.
It is understood that more than 50 Tory members have now been suspended over anti-Muslim posts, though the party refuses to say which members it has suspended, or how many.
Senior Conservative politicians continue to deny the party has an Islamophobia problem. The prime minister has told Parliament: "The party chairman takes very seriously any allegations that are brought before the party and we will continue to do so", though Brandon Lewis himself said he "would dispute that that is a problem that exists".
In some of the most disturbing revelations yet, BuzzFeed News can disclose that Tory members on Facebook are telling one another to stay in the party so they can vote for a new, right-wing, pro-Brexit leader and stop Javid, who comes from a Muslim background, winning a leadership contest.
The new evidence presented to Tory HQ reveals:
One man, who is in a closed group of Conservative party members and called Muslims "muzz rats" and "sub human scum", asked: "why have we got them in our country?" He also wrote: "This lot should be rounded up and put on a boat home. They don't like our flag - but they love our welfare payments."

A man who wrote last week that he had joined the Tories to get a Brexiteer elected as prime minister said of Sajid Javid: "Britain is not ready for a Muslim PM, that would be taking the absolute piss out of the country". He also wrote of Sadiq Khan: "This man does not represent the United Kingdom, he is only the Mayor of Londonistan… Theresa May needs to get a grip of this Muslim Brotherhood stooge."

One woman who wrote two days ago that she was staying as a Tory member "so that we can elect the right leader" wrote that Javid "will protect his own. He was sworn in on the Koran".
Another woman, who said, "I'm ready to cancel my membership only holding onto it in case I could use it against them", wrote that "Britain has an Islamic problem".

One man, who wrote on Facebook last week, "I intend to stay a member because I hope to be able to influence the party and help get it to move in the right direction", accused the government and the EU of "facilitating Hijrah", which he called "Muslim conquest by emigration". He also wrote: "We have serious problems with young Muslim men. Too many of them are running wild. They think they have a direct line to Allah."
Another woman who said she was a Tory member shared a post calling Islam a "death cult" and Mohammed a "paedophile".
A man who wrote last week that he has "retained my membership so I could have my say in who will be the next PM" claimed May is "trying to give our country to the muslems [sic] next it will be sarah law [sic] and finally we all have to convert to islam time to stand up and fight like our forefathers who fought 2 wars to keep this country british".
One man who last week urged fellow members to "Stay til we choose the next leader" wrote: "Why do the press continue to defend Muslims. Muslims are doing all the bad things in the world. And they wonder why people are suspicious about them".
A woman who says she is a Tory member wrote: "When I look around London, there's no sound of the English language it's completely Asian, what have you done to make me feel like a foreigner in my own country, you have gone ahead and decided with Merkel and Junker to flood Britain with Muslims from around the world".
Another woman who is a Tory member said of Conservative peer Lord Sheikh: "I'm bloody fed up of people coming to our country like he did because Amin booted him and others out of Uganda, and then after everything we have given to them, they kick us in the backside and start telling us what we should and should not say or do".
One man who says he is a Conservative member wrote: "Muslims, it's either AK47s, power in liberal groups or politics… they are like knot-weed in your lawn."
A male Tory member shared a post claiming "Islam wants our entire culture" and said the government has to "start getting tough" on Muslims.
A woman who last week wrote that she is a Tory member called Islam a "weird cult and not a religion" and claimed that under sharia law "they can have sex with white children". She claimed "evil people are stopping white people rightly exposing that".
Several other Conservative members posted about a "Muslim invasion" and the so-called white genocide conspiracy theory.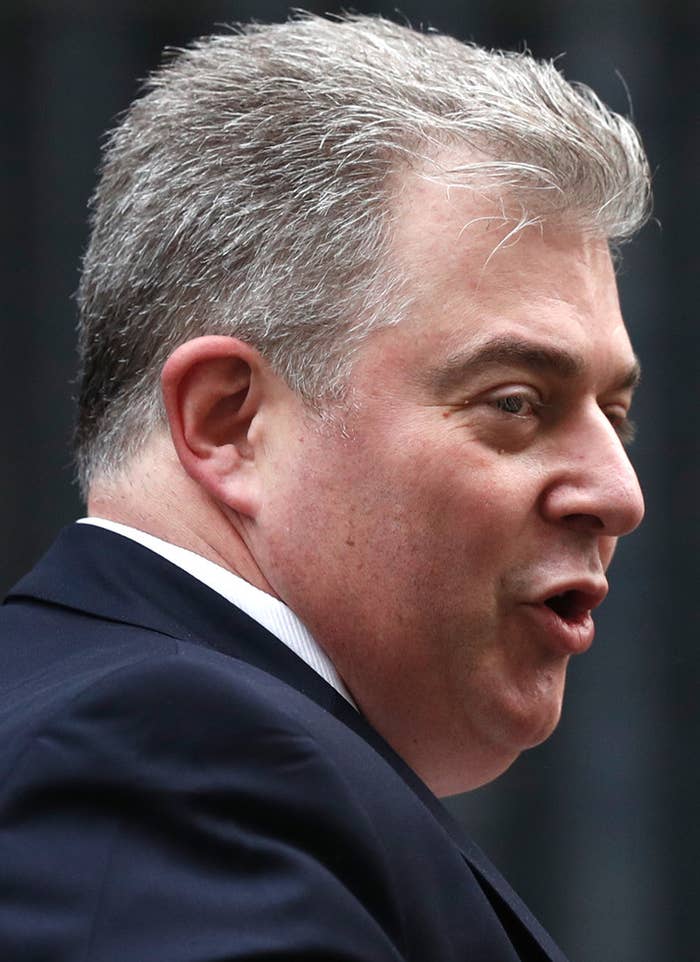 The posts were found by the Twitter user @MatesJacob.
BuzzFeed News has previously reported on how the Conservative party was forced to act on anti-Muslim comments made by dozens of other Tory members, including one man who posted: "I was going through a few magazines the other day down at the local Mosque. I was really enjoying myself. Then the rifle jammed."
Leaked emails have also showed that Downing Street privately apologised after Conservative HQ failed to respond to complaints of Islamophobia. Two Conservative association chairs, Ajay Jagota and Gerard Leake, quit the party, accusing the CCHQ complaints department of failing to take action against a councillor who is alleged to have made an anti-Muslim remark.
A spokesperson for the Muslim Council of Britain said: "As more and more cases emerge of Party members engaging in hate and bigotry against Muslims, the denial and lack of action become all the more damning. The lack of trust in the Party infrastructure means the only potential resolution is an independent inquiry."
Senior Conservative MP Tom Tugendhat said: "These are ridiculous comments. As home secretary, Sajid is at the heart of our national security. He's not the only Muslim to serve our nation. His brother is a senior police officer, and I had the privilege of serving alongside Muslim service personnel in Afghanistan. Many served with huge courage including Lance Corporal Jabron Hashmi, who tragically gave his life for the nation we all serve. Muslims are part of Britain and have been for generations."
Conservative HQ did not comment on any of the specific cases flagged by BuzzFeed News.
In a statement, a party spokesperson said: "Discrimination or abuse of any kind is wrong. When CCHQ has been made aware of the small number of such cases we have acted swiftly, suspending members and launching immediate investigations, in sharp contrast to other parties.
"Our complaints process is rightly a confidential one but there are a wide range of sanctions to challenge and change behaviour, including suspension periods and expulsion."