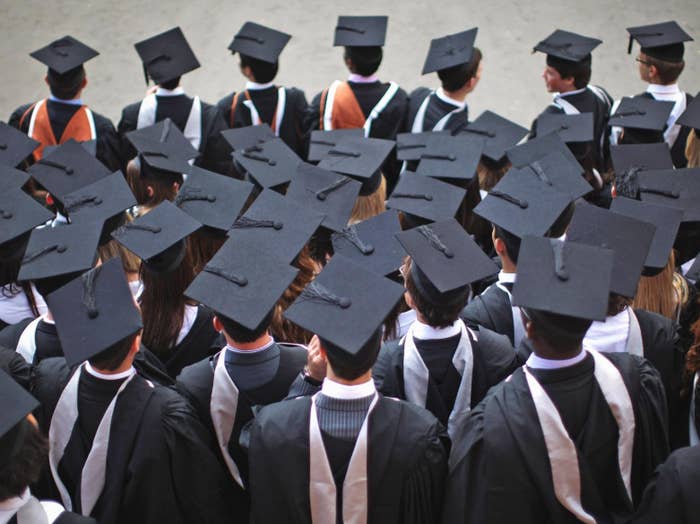 The government risks being seen as "against young people", a former Tory education minister said on Monday amid a Cabinet row over plans to hike university tuition fees for EU students after Brexit.
Sam Gyimah, who was Theresa May's universities minister until he resigned in November last year, said the plans — revealed by BuzzFeed News on Saturday — meant the government was "undermining the university sector and taking steps that would make it more difficult for young people in this country to live, work, and study abroad".
They also risked the appearance "that this government could be portrayed as one that is against young people," Gyimah told the House of Commons on Monday.
The proposals have sparked a major Cabinet row, with Chancellor Philip Hammond and Business Secretary Greg Clark, another former universities minister, said to be against the policy, though it won support from prominent Conservative Brexiteers.

Education Secretary Damian Hinds has proposed to withdraw home fee status for EU students starting courses in England beyond 2021, in changes that are likely to have a significant impact on student numbers, universities' finances, and the fees charged to future UK students studying at universities in Europe.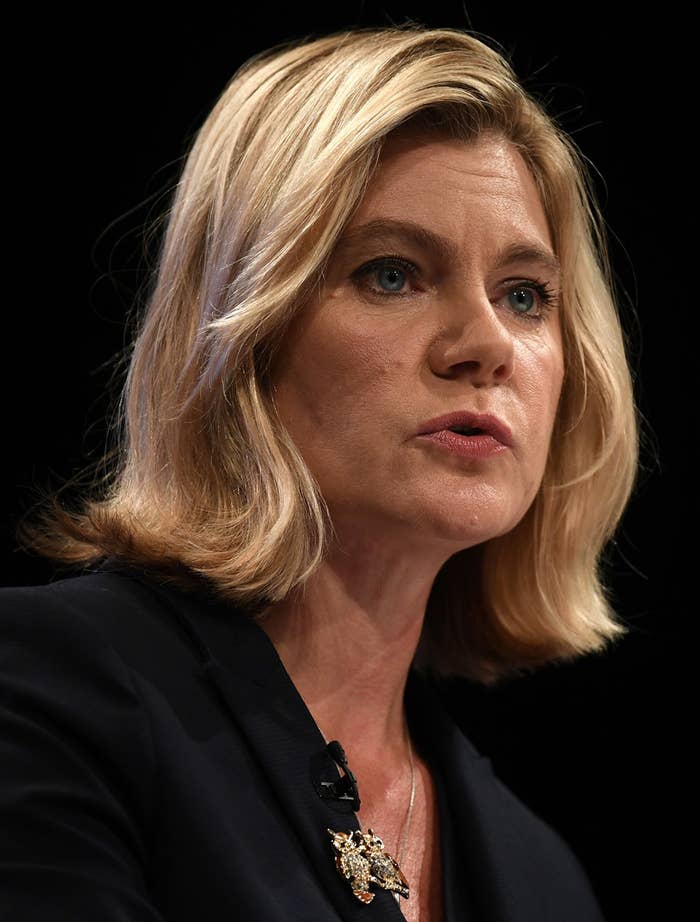 Justine Greening, who was education secretary in May's government until last year, told BuzzFeed News that the UK is in a "talent war" and the move risked putting up "barriers" that would see Britain lose out to international rivals.
"This shows why student numbers should now be firmly outside the immigration target — it's dysfunctional and increasingly perverse to Britain's interests having them included," Greening said. She added:
"As one company put it to me recently, Britain is in a talent war. We won't be successful in that if we put up more barriers to encouraging talent, from home or abroad.
"Britain wins when we are open to the best and brightest from around the world and the home of opportunity."
Asking an urgent question in the House of Commons on Monday afternoon, Labour's shadow education secretary, Angela Rayner, blasted the plans and warned, "It is not in our interests to build walls between our world-class universities and our nearest neighbours, yet this government is committed to doing exactly that."
Responding, Universities Minister Chris Skidmore confirmed the government proposals but stressed "no decision has yet been made".

He said it was "simply not the case" that the UK was turning its back on its European partners, and claimed that maintaining home fee status for EU students would be discriminatory against people from the rest of the world.
Brexiteer Tory MP Jacob Rees-Mogg signalled his support for the plan, arguing that UK taxpayer subsidies should be given to students from "poorer" non-EU countries rather than "richer" EU nations.
The proposals have already met with opposition in Europe, with the European Parliament's chief Brexit coordinator, Guy Verhofstadt, saying he would write to Theresa May.

"No way!" Verhofstadt said on Twitter. "Students mustn't be victims of Brexit. I will write to PM May saying we will never accept this. Also for Erasmus nothing should change. British students must be able to continue to study in the EU & European students in the UK, as they do now."

Peter Ricketts, the former senior diplomat who was head of the Foreign Office, described the proposals as "calamitous".
Responding to BuzzFeed News' story, Lord Ricketts said: "This would be a calamitous policy. Not only would it price the UK out of the market for most EU students. It would mean reciprocal fees for UK students in Europe and so deny to many thousands of young Brits the wonderful opportunity to live/study abroad that Erasmus has provided."
Universities UK, the representative organisation for British universities, warned that EU students would need 18 months' notice of any change to their fees.
"Any post-Brexit immigration policy should ensure that overseas students — from the EU and beyond — are able to study in the UK with minimal barriers," the group said. "An attractive offer to students will signal that the UK is open to talented individuals from around the world, and our employers and economy alike will benefit from this talent. Students from overseas enhance the educational environment in our universities, benefitting all students."
Others indicated support for the government's proposals. Nick Hillman, director of the Higher Policy Education Institute, who previously worked for former universities minister David Willetts, said: "I've often said the government's attitude to foreign students is by far their worst HE policy.
"But if we're not in the EU, there is no moral case for subsidising relatively wealthy EU students while making a surplus from relatively poor Indians/Chinese/Nigerians."