A Tory Candidate Said Problem Tenants Should Be Forced To Live In Tents In A Field
Conservative Lee Anderson hopes to be the next MP for Ashfield, one of the Tories' key target seats. He made the comments on Sunday.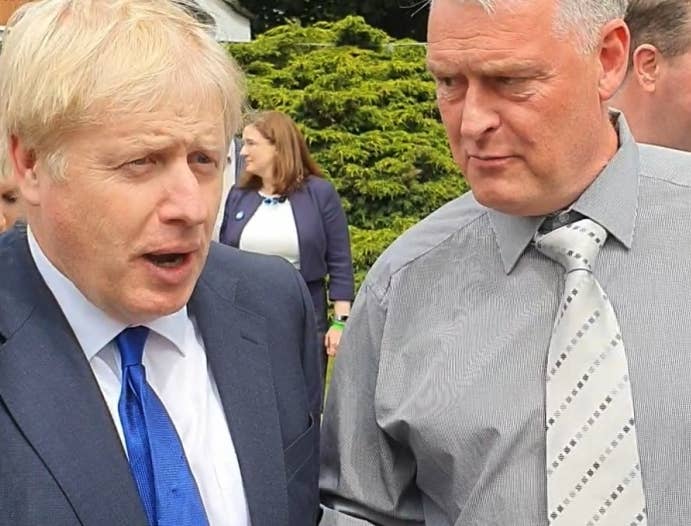 A Conservative candidate in a key marginal has said he would force problem tenants to live in tents in a field if he wins the seat.
Lee Anderson is hoping to overturn a tiny Labour majority of just 441 in Ashfield in Nottinghamshire. The constituency is one of the Tories' top target seats.
In a video posted to his campaign Facebook page on Sunday, Anderson told voters of his plan to evict "nuisance tenants" who have been bothering residents in the area.
"People say to me, 'but they've got to live somewhere'. That's right, so my plan would be — and again, this is just my own personal opinion — is that these people who have to live somewhere, let's have them in a tent in the middle of a field.
"Six o'clock every morning, let's have them up, let's have them in the field, picking potatoes or any other seasonal vegetables, back in the tent, cold shower, lights out, six o'clock, same again the next day. That would be my solution."
In 2017, Ashfield was narrowly won by Labour's Gloria De Piero, who has stood down from Parliament at this election.

Its slim majority and the fact that Ashfield voted 70% to leave the EU in the 2016 referendum means that it has become one of the Tories' best hopes in their battle to win seats from Labour.
Anderson was previously a Labour supporter and worked in De Piero's office before defecting to the Conservatives. In an article in today's Daily Mail, he wrote about how he had been driven out of Labour by Momentum activists.

Anderson has been approached for comment.