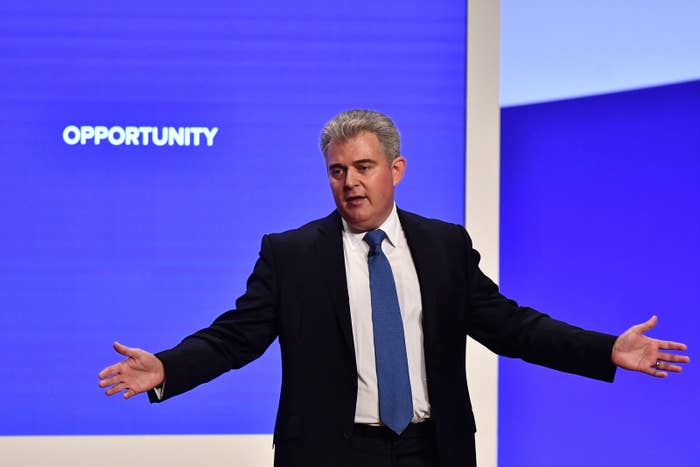 Conservative HQ has been forced to act after another 25 self-identifying party members were found to have posted anti-Muslim comments on Facebook, in further evidence that the Tories face an anti-Muslim hate speech problem more widespread than senior politicians have admitted.
The party said it had suspended members pending an investigation after BuzzFeed News presented evidence of anti-Muslim comments from people declaring themselves Tory activists on the "Jacob Rees-Mogg Supporters Group" Facebook page.
One man who identified as a Conservative and posted a photo of himself campaigning for the party posted a comment about killing Muslims. "I was going through a few magazines the other day down at the local Mosque. I was really enjoying myself. Then the rifle jammed," he wrote.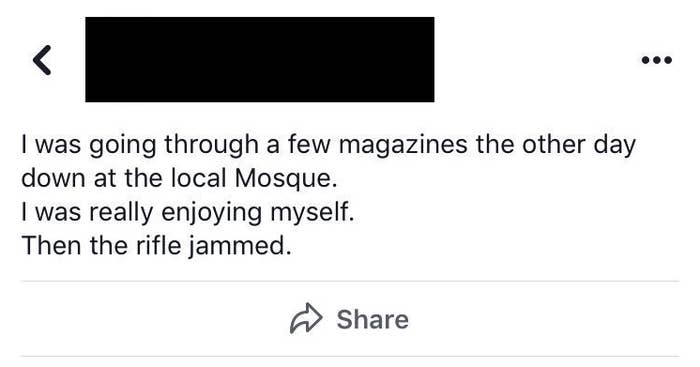 A woman who declared on the page that she was a Conservative member wrote: "No Muslim will get my vote".

Another woman, who said she joined the party to vote in the next leadership contest, shared a Facebook post from the far-right British National Party asking for donations to "stand against the Islamification of our country".
One self-identified party member commented "Labour want a Muslim PM", while another wrote of migrants crossing the English Channel: "Tow them back out to sea, sink the boat. Simples".
The posts were found by the @MatesJacob Twitter account. The Jacob Rees-Mogg Supporters Group is not affiliated to Rees-Mogg or the Conservative party.

In a move that raises further questions about Conservative HQ's handling of the anti-Muslim crisis, it refused to say how many of the 25 had been suspended. In total, the party has suspended more than 40 members over allegations of anti-Muslim behaviour.
Former Tory party chair Sayeeda Warsi criticised the lack of transparency. She told BuzzFeed News: "The system of complaints is opaque and mired in bureaucracy. There is no clarity on which complaint has been considered, what action was taken and no transparency of eventual outcome. This is what makes this issue of Islamophobia institutional — the party as an organisation is failing those that raise concerns."
A Conservative spokesperson said: "We were aware of this matter, and action has been taken. Party members who have been found to have made inappropriate comments have been suspended pending further investigation."
Earlier on Monday, the anti-racism campaign group Hope Not Hate wrote to Tory party chair Brandon Lewis seeking answers about his handling of anti-Muslim comment complaints after BuzzFeed News revealed the CCHQ complaints unit had failed to respond to two allegations last year.

"It appears clear that the time for a proper, independent inquiry into the Conservative Party's problems with Islamophobia is now. You can show that you take this issue seriously and call that inquiry immediately," wrote Nick Lowles, Hope Not Hate's CEO.
Despite the mounting suspensions for anti-Muslim hate speech and repeated calls by Muslim groups to launch an inquiry, senior Conservative figures have insisted that the party does not have a problem.
Asked if she recognised whether the Tory party has an issue with anti-Muslim behaviour, MP Nicky Morgan said: "I absolutely do not recognise it".
Lewis himself has said: "I would dispute that that is a problem that exists."