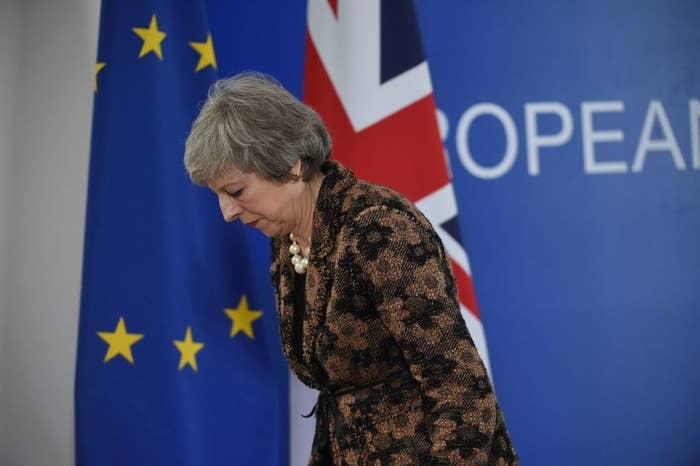 Theresa May's allies are lobbying her to call a second referendum to win a mandate for her Brexit deal and face down a "suicide squad" of Conservative Brexiteers attempting to bring down her government.
The prime minister returns from the European Council summit this weekend having had her attempts to secure legally binding reassurances on the backstop humiliatingly rejected by EU leaders, resulting in a theatrical "handbag moment" with Jean-Claude Juncker.
She heads home to find hardcore Tory Brexiteers threatening to help the Labour party bring down her government, cabinet ministers being urged to oust her, and members of her top team preparing for a "people's vote".
Publicly, Downing Street's first-choice scenario is still to secure some form of clarification from Brussels on the backstop, the so-called insurance policy that is the most contentious part of the withdrawal deal, and then put it to a vote in the Commons in January.
But, after 117 Tory MPs declared they had no confidence in the PM this week, May's aides privately accept that is an unlikely path to victory.
According to sources in Whitehall, their main fear is that Labour will call a confidence vote in the Commons — either as soon as next week or immediately after the Brexit deal is rejected by parliament — and that a rump of hardline Tory Brexiteers will then abstain, defeating the government.
Sources in the government and the pro-Brexit European Research Group agree there is a hardcore group of at least 20 MPs who are seriously talking about abstaining in the event of a confidence vote, in the hope of forcing a change of leader. They are said to believe an emergency Tory leadership contest could be held in 14 days to anoint a new Brexiteer PM.
This group of Eurosceptic rebels has been branded a "suicide squad" by Tory colleagues.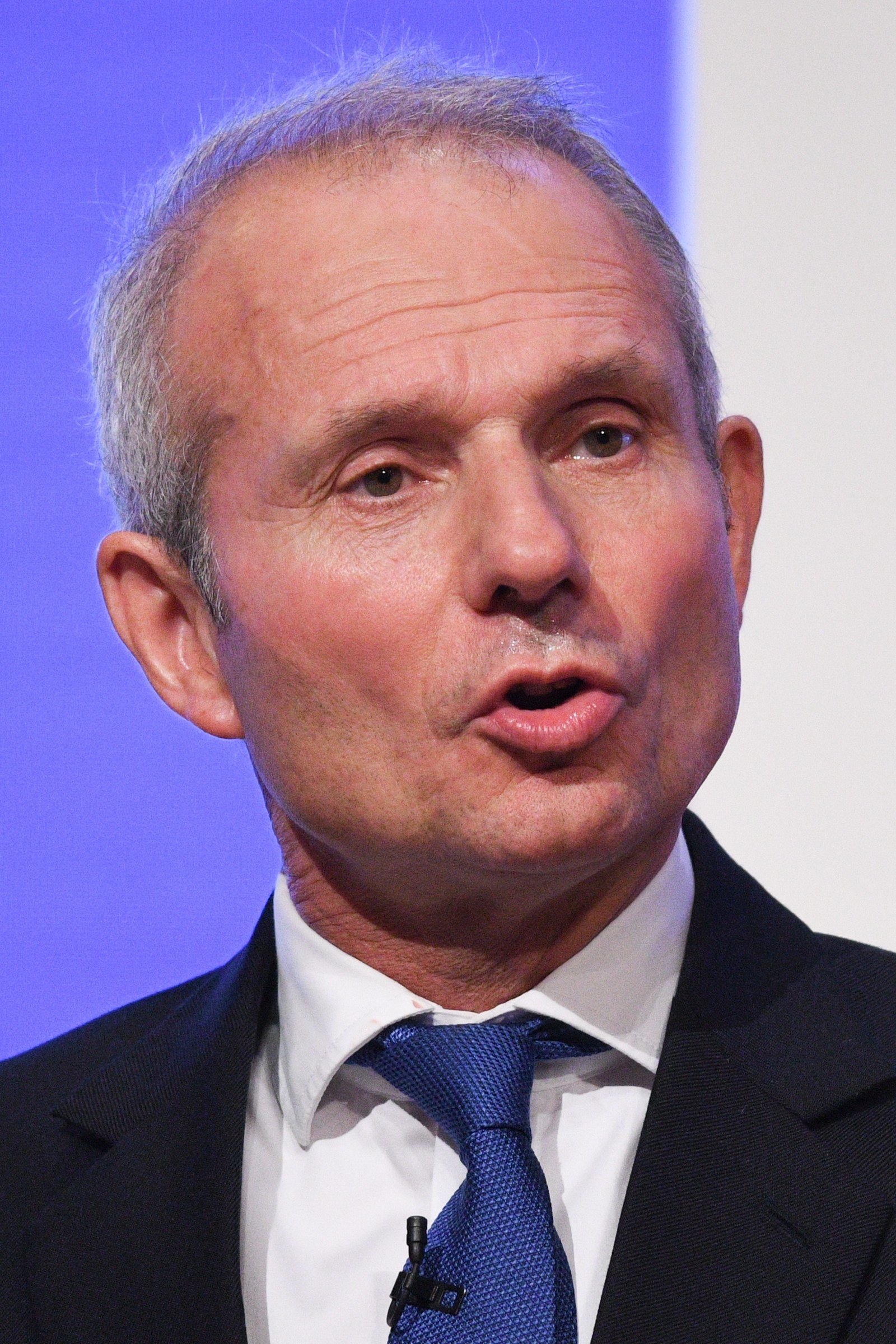 Some of May's closest supporters believe a second referendum is the only way through the quagmire. Last week BuzzFeed News reported that her chief of staff Gavin Barwell and chief whip Julian Smith had discussed the possibility of another referendum, but that she had so far been hostile to the idea.
They believe it could be the only way to secure a mandate for her Brexit deal, arguing that voters would prefer May's offer to remaining in the EU because it ends free movement.

But there is deepening concern in the cabinet that the PM has run out of road, with ministers being urged to come together to tell her to resign or face tearing the Conservative party apart.
Several cabinet ministers are said to be privately concerned that the promises May made to the 1922 Committee of Tory backbenchers on Wednesday, to secure legally binding guarantees on the backstop and win over Northern Ireland's Democratic Unionist Party, are a fantasy.
They are also worried that May's desire to delay a vote until January will kill any possible pivot to another type of Brexit, and that if they are not careful they will end up with May leading them into a snap election.
"The least dangerous way out of this is for the cabinet to sit her down and say, 'We're sorry, Theresa, but this isn't feasible, you need to go,'" a Whitehall source told BuzzFeed News.
Labour leader Jeremy Corbyn's office remains opposed to calling a confidence vote immediately, believing the best time to strike is after May's deal is voted down in the Commons in January, when members of the opposition feel she will be at her weakest. Other senior figures in the shadow cabinet are pushing for a second referendum.