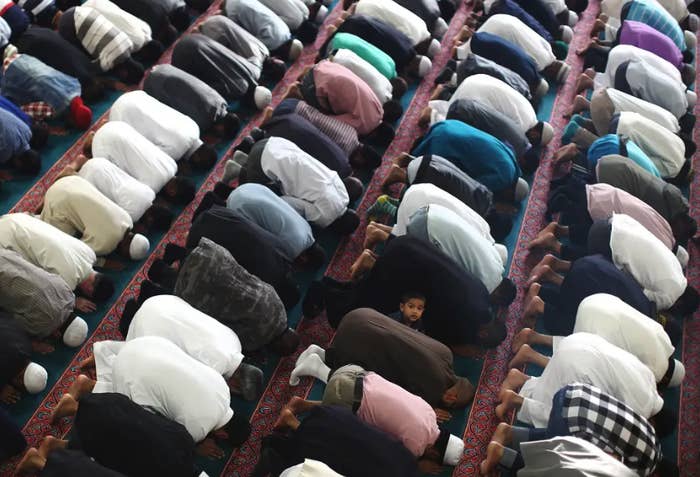 The Conservatives have said that two serving councillors who repeatedly made anti-Islam comments can keep their positions in the party while their remarks are investigated.

One councillor compared Islam to Nazi Germany, while the other said that "every 11 year old girl" should be "frightened of Muslims".
Tory headquarters has previously handed immediate suspensions to councillors and members found to have made Islamophobic remarks, with party chairman Brandon Lewis vowing to take a "zero tolerance" approach to the issue.
But when BuzzFeed News passed the Tory party evidence of anti-Islam comments by two of its councillors on Wednesday, it said the councillors would be investigated — but stopped short of issuing suspensions.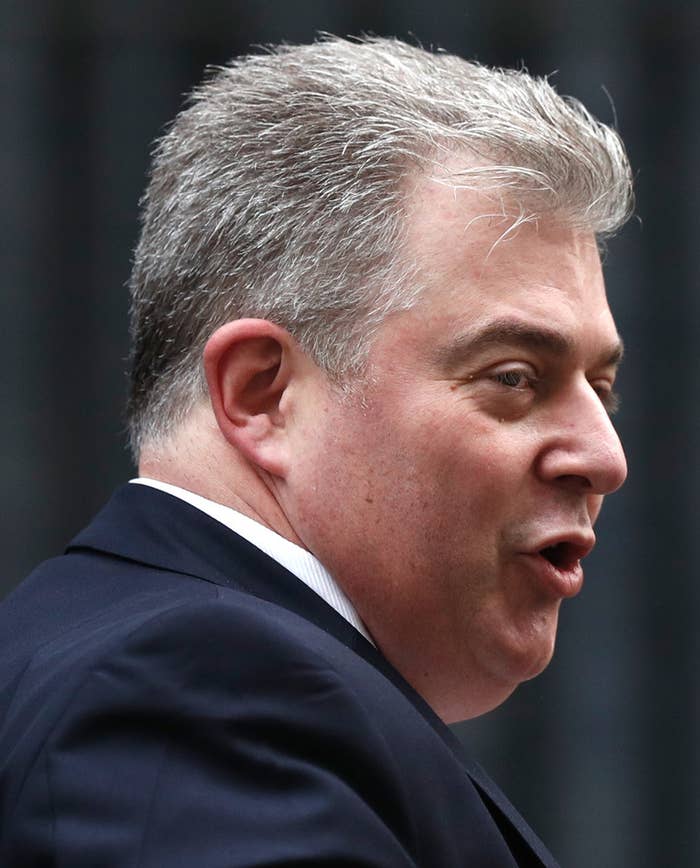 The developments come after the Muslim Council of Britain wrote to the Equalities and Human Rights Commission formally asking them to investigate Islamophobia in the Conservative Party.
There was "sufficient evidence" to suggest the party had broken discrimination laws, the MCB said, accusing Tory HQ of having a "callous attitude to complaints".
BuzzFeed News can reveal that Nick Coultish, who was elected to East Riding council earlier this month, compared what he called "the tide of Islam" in the UK to the Nazis' bombardment of Britain.
"Britain withstood the Blitz and got up, had a cup of tea and got on with rebuilding the next day. We will stand against the tide of Islam," he said.
In another tweet he wrote: "Quote of the day: 'There are two forces killing our people and our citizens: Islam and political correctness.'"
On another occasion he said: "Im SICK TO DEATH of hearing the word 'racist'. ISLAM IS NOT A RACE and were (sic) not racist for having a opinion dif from mainstream media."

John Moss, a Tory councillor in Waltham Forest, suggested that "every 11 year-old girl" should be scared of Islam.

Responding to a tweet about the right-wing journalist Douglas Murray winning an 'Islamophobe of the Year' award, Moss wrote: "An 'Islamophobe' is by definition somebody frightened of Muslims. Maybe we should nominate every 11 year old girl?"
Moss has also tweeted: "I reject Islam's barbarism, its sexism, its racism, its homophobia" and said: "According to Islam, women are chattels, either to their fathers or husbands. They have no liberty."
In a series of tweets sent to prominent Muslims, Moss repeatedly asked them to "denounce" parts of the Koran.
"The 'moderate' Muslims need to denounce those bits of the quoran they don't live by," he wrote.
BuzzFeed News understands John Moss was one of a number of cases raised by former Tory party chairman Sayeeda Warsi with the chief executive of the Conservative Party Mick Davis earlier this month.
Despite Warsi expressing specific concerns about his tweets, Moss — a senior local Tory figure and key organiser — was not suspended.

Moss defended his comments to BuzzFeed News. "I believe the context for my remark to be my continuing opposition to the practice of Female Genital Mutilation. Whilst this practice is not limited to the Muslim community and is not even commonplace within that community, it is something that I will continue to speak out about and campaign against," he said.
He added: "I have provided a full response to the Party having investigated the context for all of them. I am going to await the outcome of this."
Coultish did not respond to requests for comment.

In a statement to BuzzFeed News, a spokesperson for the Muslim Council of Britain said: "Once again councillors have been uncovered spouting Islamophobia and we expect this to continue on a regular basis unless serious action is taken and there is a root and branch inquiry.
"The response we expected was the regular ritual of suspend, investigate and let back into the Party without any real contrition or training with Muslim communities. But by not even suspending the councillors, they have failed to even reach the low bar they set themselves.
"An independent investigation by the EHRC is now needed as the Party cannot be trusted to get its house in order."
A Conservative Party spokesperson said: "These matters are being investigated."