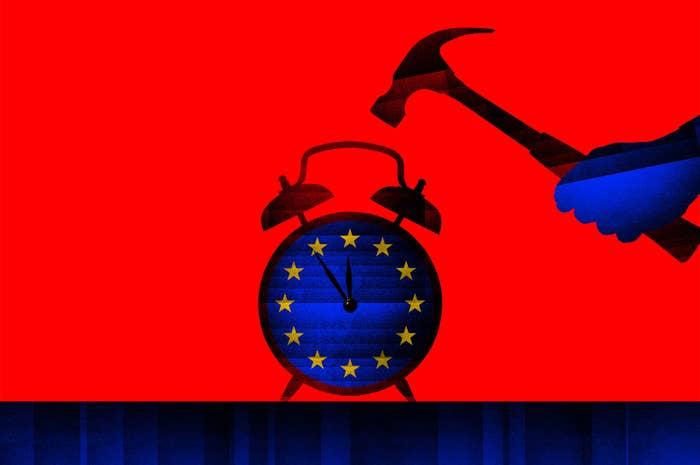 Details of a plan to prevent a no-deal Brexit by tearing up the parliamentary rulebook and allowing a minority of MPs to seize control of House of Commons business have been uncovered by BuzzFeed News.

The former Conservative attorney general Dominic Grieve is working with a cross-party group of MPs, including leading Remain-supporting Labour rebels, to draw up a new amendment that would have parliament take control of the Brexit process and let backbenchers introduce legislation to extend or revoke Article 50.
Rebels are now coalescing around a new amendment which would overturn centuries of constitutional rules that give government business precedence in the Commons.
If the amendment succeeds, it would allow a motion put forward by a minority of 300 MPs across five parties — including 10 MPs from the governing party — to stand as the first order of business.
This would let a cross-party coalition of backbench MPs to grab power from the government and allow bills to be brought up and considered by the House.
Legislation could then be tabled by backbenchers to block a no-deal Brexit — something for which there is likely to be a Commons majority.
Previously it has been thought that only the executive would be able to extend or revoke Article 50 to stop the UK crashing out of the EU without a deal.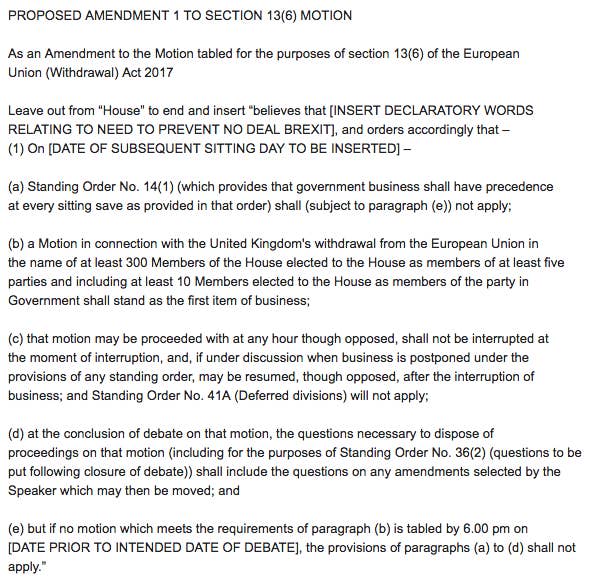 One of the rebel ringleaders discussed the strategy with colleagues in the Commons tea room this week. A source familiar with the conversation relayed details of the proposed amendment to BuzzFeed News.

The extraordinary plan would override the government's ability to control parliamentary business, as Theresa May is unlikely to be able to find MPs from five parties who would vote with her on a motion relating to Brexit.
MPs who oppose a no-deal Brexit would be able to meet that requirement if they were supported by 10 Tory backbenchers, as well as colleagues from Labour, the Liberal Democrats, the Scottish Nationalist Party, Plaid Cymru, or the Green Party's Caroline Lucas.
The requirement for a minority of just 300 MPs to back the motion is hugely controversial as it upends the constitutional principle allowing only a government with a majority to control Commons business.
A total of 639 of the 650 MPs at Westminster are considered active, so usually 320 votes are required for simple majority.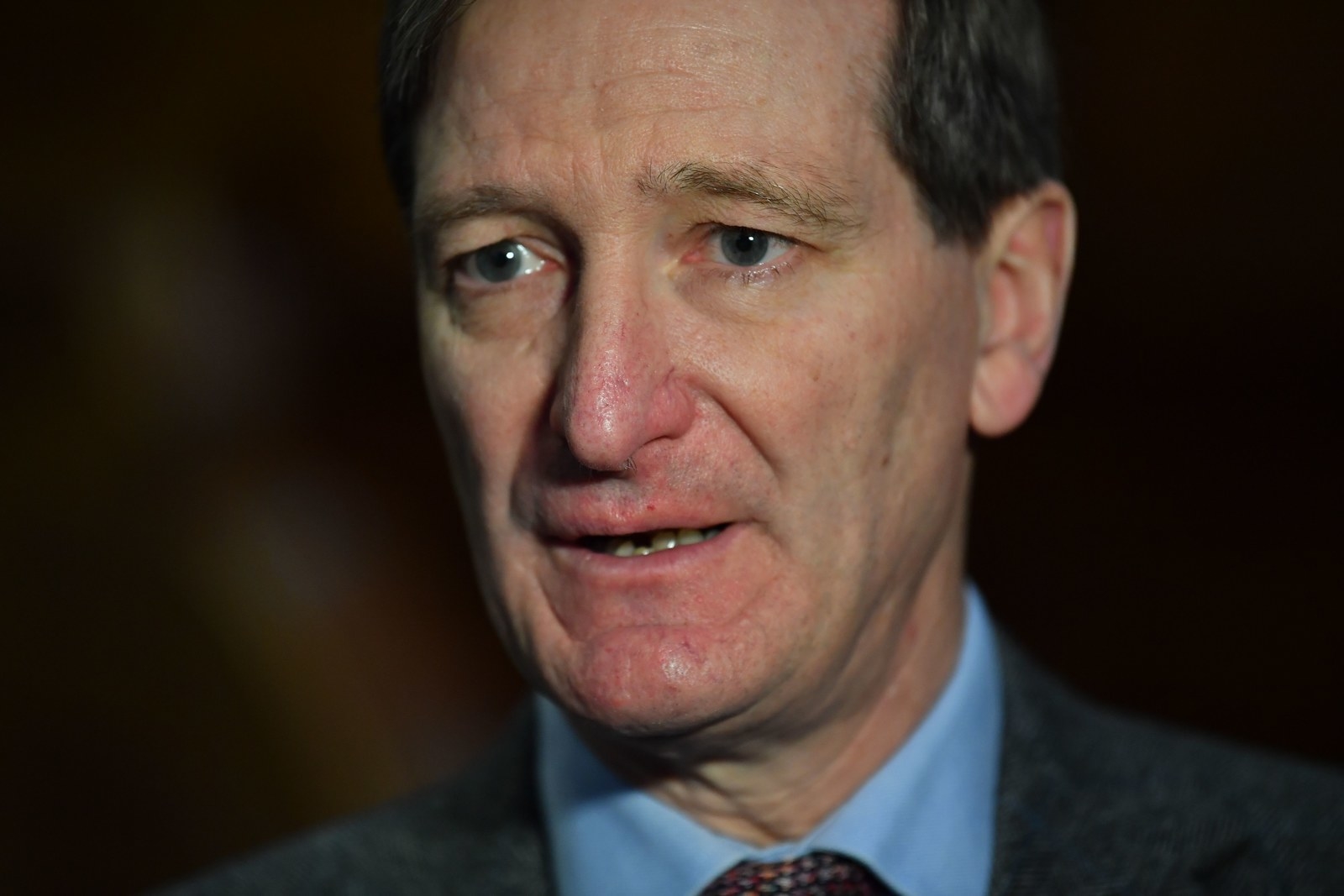 Grieve declined to comment when approached by BuzzFeed News on Saturday morning. But an MP involved in the plan insisted: "The idea that there's something undemocratic about this when anything that ultimately happens will require a majority is cobblers."
The MP said the exact amendment had not yet been decided but cross-party MPs led by Grieve would be meeting on Monday to finalise the plan.

A senior parliamentary source said the plan was an attempt to overturn the result of the referendum. "This is another example of centuries of procedure being overturned to suit an agenda that denies the referendum result. If government can no longer govern the public should be rightly outraged," they said.
When plans by rebel MPs to seize control from the government were first reported in the Sunday Times last week, allies of the prime minister branded it a "very British coup".
Other MPs dismissed that rhetoric and insisted parliament has the right to determine a Brexit plan if the PM's deal were voted down.