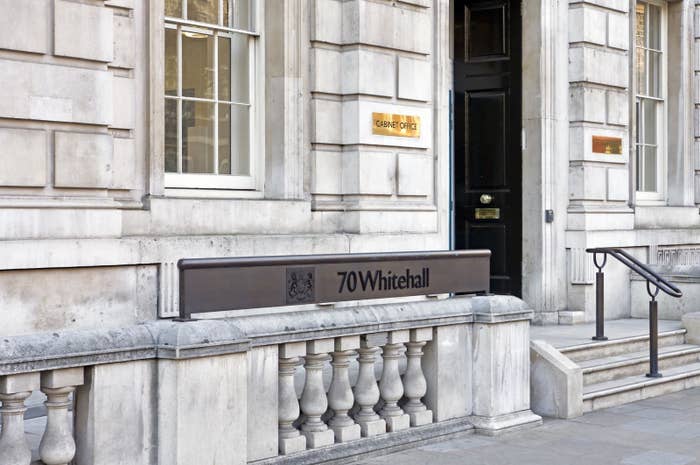 A few days after Theresa May presented ministers with her Brexit deal, there was a reshuffling of desks inside the Cabinet Office at 70 Whitehall — and not because of another resignation.

The prime minister's aides had decided to set up a crack team whose sole focus would be on what many in Westminster now consider an impossible task: getting the deal through parliament.
Drawn up of senior advisers from Downing Street, officials in the Cabinet Office Europe unit who had worked for Brexit negotiator Olly Robbins, and aides from the Brexit department, the team was given a small office and the rather unimaginative name "Project Vote".
It is working closely with chief whip Julian Smith and a group of senior Tories who sit on what has been called the "Final Vote board" to war-game the scenarios that lie ahead as May's government comes to its crunch point.
The unit would have been headed by former Number 10 aide Nikki Da Costa, whose job it was to guide legislation through parliament, but she left her post amid a wave of resignations over the withdrawal agreement.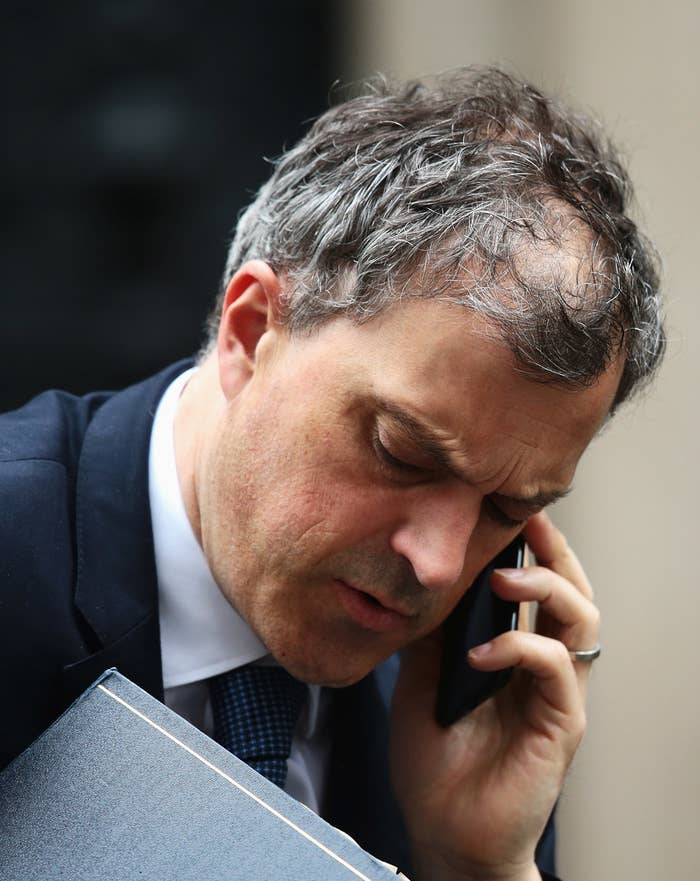 According to Whitehall officials who are familiar with the operation, Project Vote has "already priced in" losing the meaningful vote in the Commons slated for Dec. 11.
They are aware that one serving cabinet minister has admitted privately they may not be able to vote for the deal, and a second has told friends they are thinking of resigning before the vote. BuzzFeed News has calculated that 95 Conservative MPs have publicly indicated they won't vote for the withdrawal agreement.
While the crack team is battling hard for the best result, it is accepted inside Number 10 that keeping the margin of defeat as low as possible may now be the priority, a DExEU source said.
If May loses the meaningful vote by fewer than 100 MPs, government aides believe they are "still in the game" and have a chance of winning a second vote before Christmas. Lose by more than 100, and they fear the deficit would be insurmountable and the PM in resignation territory.
Despite May's insistence that this is the final deal and that the EU would countenance no further negotiations, the unit has speculated that, in the event the government loses the first vote, the PM could go back to Brussels and secure some form of concession from the EU.
Such a concession would not be "significant" in terms of changing the overall deal, a government source admitted, but could for example attempt to provide some reassurance on Northern Ireland, potentially softening the position of the Democratic Unionist party and some Conservative rebels.
The political, media, and market chaos envisaged after a defeat in the meaningful vote would focus the minds of MPs on all sides who voted against the government, May's allies hope.
"The pound will crash, then we'll get some vague new wording and it'll pass next time around," a Brexiteer MP who plans to vote for the deal told BuzzFeed News.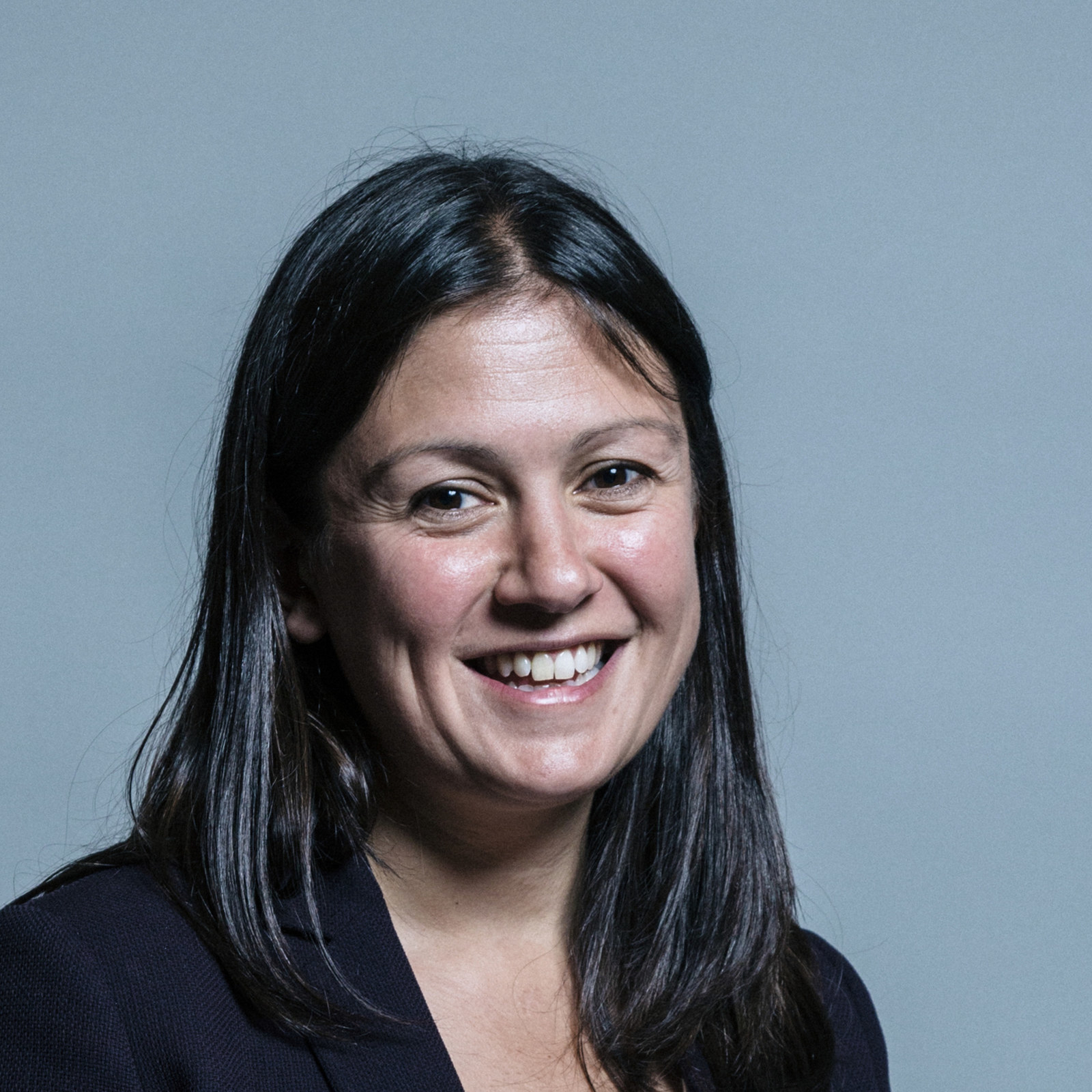 Labour MPs like Lisa Nandy, Gareth Snell, and Ruth Smeeth, who have committed to voting against the deal, could then be won around to the position of Caroline Flint, who has intimated she may back the government, a Whitehall source said. Leave-supporting Tories like Daniel Kawczynski would also be targeted, they said.
Of course, no one knows exactly how a defeat will play out. Shanti Kelemen from Coutts told the BBC's Today programme on Monday that there in fact wouldn't be a "huge reaction" in the markets if the deal was voted down.
Government aides have been listening with interest to talk in Westminster that, should May lose the meaningful vote, Remain-supporting MPs could push for a softer Norway-style Brexit agreement proposed by Tory MP Nick Boles, in which the UK would participate in the EU's single market and negotiate a customs union.
One Whitehall insider told BuzzFeed News this was a "helpful narrative" for Downing Street, as it served to tell Leave-supporting rebels that Brexit could be softened rather than hardened if they vote down the deal. They noted May could not remain in Number 10 if the UK pursued a Norway-based deal, as it would mean continuing freedom of movement.
May's Brexit team has considered a TV debate with Jeremy Corbyn, with some aides pushing for it to take place as close to the vote as possible, possibly on Sunday, Dec. 9. Those arguing in favour say May would be able to tell the nation that her deal ended freedom of movement, then claim the Labour leader is in favour of uncontrolled immigration.
A leaked communications grid purportedly derived from notes made in a meeting with Number 10 aides weeks ago has caused problems for government advisers.
At the time Downing Street insisted the leak "doesn't reflect the government's thinking", but a Whitehall source confirmed to BuzzFeed News that it was based on a genuine meeting. "We had to change some plans as a result of the leak," they said.
Much of the leaked grid has turned out to be accurate, including a tour of the regions to sell the deal, a planned visit by Japanese prime minister Shinzō Abe, and a speech by Liam Fox, which the international trade secretary confirmed to BuzzFeed News he would be making on Friday.
A senior Tory source said candidate selections at Conservative Campaign Headquarters had ramped up in recent months, with many of those on the list of approved candidates called in for surprise meetings in the last two weeks.
If May loses the second meaningful vote, or loses the first vote so badly that her deal is killed for good, her aides fear a confidence vote in the Commons and have not ruled out a general election.
CORRECTION
Shanti Kelemen's name was misspelled in an earlier version of this post.