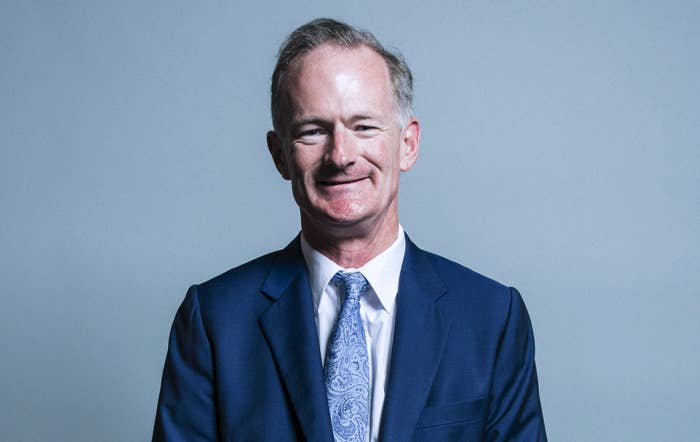 Conservative MP John Penrose was appointed Northern Ireland minister on Friday evening by Theresa May as she moved to fill positions left vacant after a series of resignations over her Brexit deal. But just hours before he accepted the government job, Penrose declared the deal "dead", BuzzFeed News can reveal.
In a WhatsApp message to Conservative colleagues after Brexit secretary Dominic Raab quit the government, Penrose said there was no chance May's draft agreement to leave the EU would survive.

He urged Leave-supporting MPs not to oust the PM, but called on colleagues to force her into seeking a "better" Brexit agreement.
"With Dominic going the deal is dead so we have our best short term opportunity to push her towards something better," he wrote.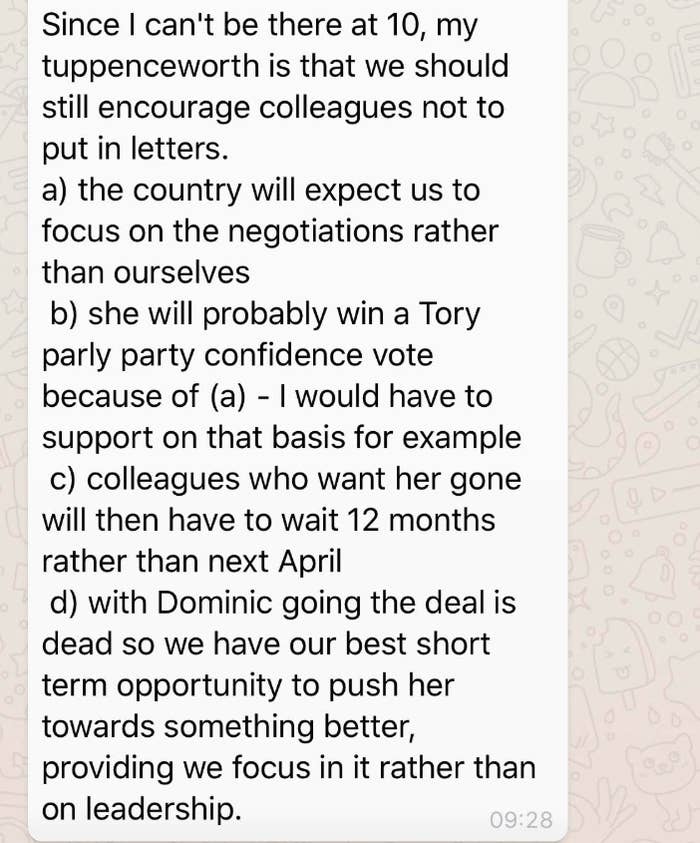 Penrose's private criticism of the draft withdrawal agreement shortly before being made a minister is embarrassing for Number 10. His appointment also means that he is now bound by a collective responsibility to either support a deal that he has privately panned or resign.

A blog post on Penrose's website demanding that May ditch her Chequers plan and pursue a harder Brexit also vanished as he was appointed to his new role. "We are doing some maintenance on John's website", a holding page on his site said on Monday. "We're just updating a few things".


According to a cached version of an article published on Oct. 2, Penrose said a "Canada Plus"-style Brexit was a "tried and tested way to a deal". This is the same position as Raab and other leading Brexiteers, such as the previous Brexit secretary David Davis, who are bitterly opposed to the agreement May is now hoping to steer through the House of Commons.
Calling on the government to "be doing a bit of thinking of our own", Penrose wrote: "We must have alternatives, because any negotiation needs give and take. If not Chequers, then what?"
A Canada-style deal "would deliver the referendum decision itself, because we're all democrats," Penrose said. He wrote that the EU had offered the UK a Canada deal and that "David Davis had already developed something like this and now the trade experts at the Institute for Economic Affairs think tank have issued their version too".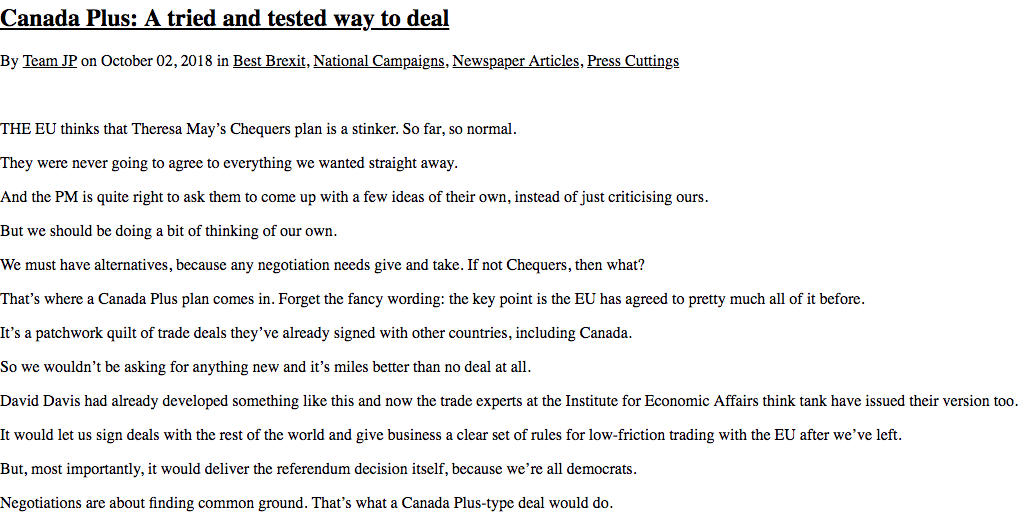 Penrose's support for a Canada Plus deal will raise eyebrows among his new colleagues in the Northern Ireland office. The Canada deal offered by the EU applies to Great Britain only and would carve off Northern Ireland from the rest of the UK.
A Remain voter, Penrose joined forces with Tory Brexiteers after the referendum and sat on the steering committee of the European Research Group, the hardline cadre of backbenchers led by Jacob Rees-Mogg.
In February, he organised a letter from more than 60 ERG MPs to the PM making a series of demands over Brexit.
Labour MP Owen Smith, the former shadow Northern Ireland secretary and Best for Britain champion, told BuzzFeed News: "Even newly minted ministers agree this is a bad deal for Britain. I hope that as a new minister for Northern Ireland, Mr Penrose will agree that this is as bad a deal for Northern Ireland as it is for the United Kingdom as a whole".
Penrose said: "Anyone can read the article about Canada Plus, which has been on record for months. I'm afraid I don't comment on private WhatsApp conversations".
UPDATE
After BuzzFeed News revealed Penrose's WhatsApp message, Jenny Chapman, Labour's shadow Brexit minister, called on him to "seriously consider his position". She said: "He can't honestly defend Theresa May's bad Brexit deal now unless he is doing so for the sake of a ministerial car."