The UK Is Trying To Block EU Plans To Stop Countries Changing The Clocks In Spring And Autumn
Exclusive: The government is working to kill EU proposals to end daylight saving time, which could effectively put Ireland and Northern Ireland in different time zones after Brexit.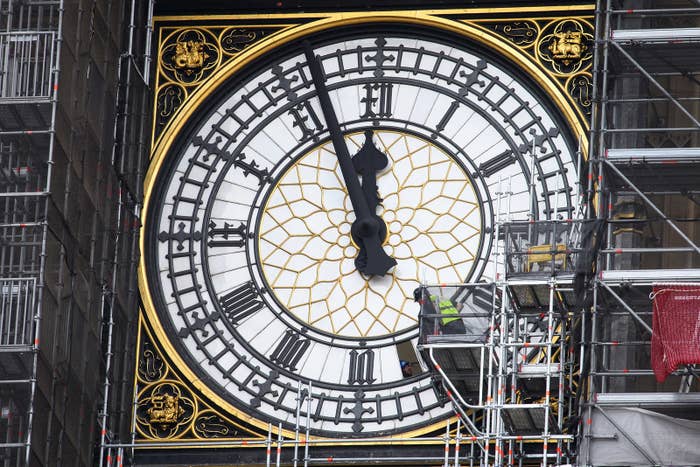 The UK is attempting to block EU plans to end summer time clock changes which could lead to Northern Ireland and the Republic of Ireland being in different time zones.

Ministers are actively working with other EU countries to kill the proposal, BuzzFeed News has learned.
Last month, the European Commission published plans to end the practice of turning the clocks forward an hour in the spring and back an hour in the autumn.
EU member states would then have to choose whether to remain permanently on summer or winter time.
Commission president Jean-Claude Juncker said that "in future, summer time should be year-round, and that's what will happen".
The Irish government announced it would launch a public consultation over fears the proposal could lead to it being in a different time zone than Northern Ireland for seven months of the year.
If the EU abolishes seasonal clock changes after Brexit, clocks could go forward and back in Northern Ireland but remain unchanged in the Republic.
BuzzFeed News understands the UK government is considering how to fight the commission's plan.
Ministers are looking at attempting to build a "blocking minority" of EU countries that oppose the change.
Another option is to attempt to delay implementation to allow member states time for a rethink.
A government spokesperson confirmed to BuzzFeed News: "Ministers are actively working to convince other member states to block this proposal."

A government source said: "The commission has provided absolutely no evidence that justifies the abolition of daylight saving time. We want to avoid a situation where Northern Ireland and Ireland are in different time zones."
A report by the Lords EU internal market committee published this week warned that Brussels could force the UK to end daylight saving time during the Brexit transition period if the commission's plan is successful.
Austria has reportedly tabled a compromise that the change would not come into force until 2021.