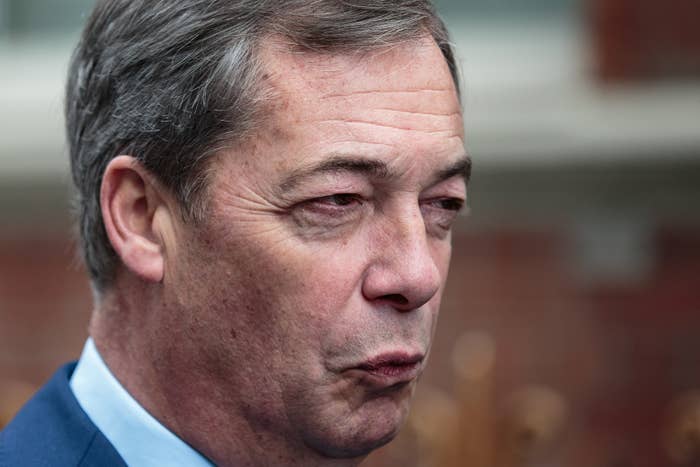 Nigel Farage has discussed the possibility of setting up a new political party with Brexit-supporting Conservative MPs, BuzzFeed News understands.

The former UKIP leader has spoken to Eurosceptic donors in recent weeks about forming a new movement.
He quit UKIP on Tuesday, accusing its leader, Gerard Batten, of being "obsessed" with Islam and the former English Defence League leader Tommy Robinson.
A source familiar with the discussions said Farage believed the Tory party would split if Brexit is reversed or if there is a "Brexit in name only".
They said he feels that with UKIP occupying the far right, there is space for a more mainstream pro-Brexit party that could secure defections from Tory MPs and win support from Brexiteer Tory members.
A spokesperson for Farage declined to comment on the conversations.
A source close to Farage said talk of a new party was premature and he was waiting to see how events play out in the next few weeks.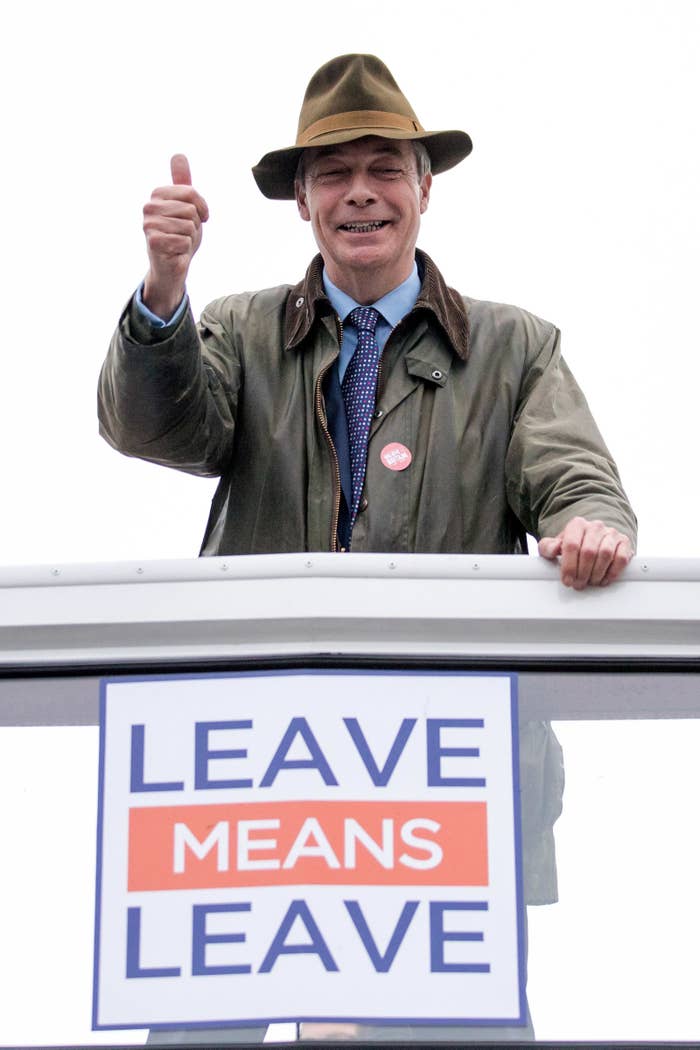 They noted that the pro-Brexit campaign group Leave Means Leave, which is backed by MPs from multiple parties, is raising money and building a ground network in anticipation of a second referendum.
Another source who works with Farage said it would be difficult to set up a new party in time for a snap election, but that it could happen in the future. "Could you turn Leave Means Leave into a new party? Absolutely. There are a lot of people with deep pockets who want a UKIP 2.0," they said.
UKIP has faced a mass exodus of its senior figures in recent weeks in protest at the close relationship between Batten and Robinson. On Friday morning former leader Paul Nuttall and Scottish leader David Coburn quit the party.
Farage's allies have threatened to set up a new party before. Earlier this year, the former UKIP funder Arron Banks reportedly discussed a new political project "at length" with Farage, but it never materialised.
In the summer, Banks attempted to join the Tory party, but his membership application was rejected.