Theresa May And Jeremy Corbyn Could Give Scotland, Wales, And Northern Ireland A Veto On Future Changes To A Brexit Deal
The plan would place a significant hurdle on a Brexit-supporting future prime minister to rip up a customs union deal.
by
,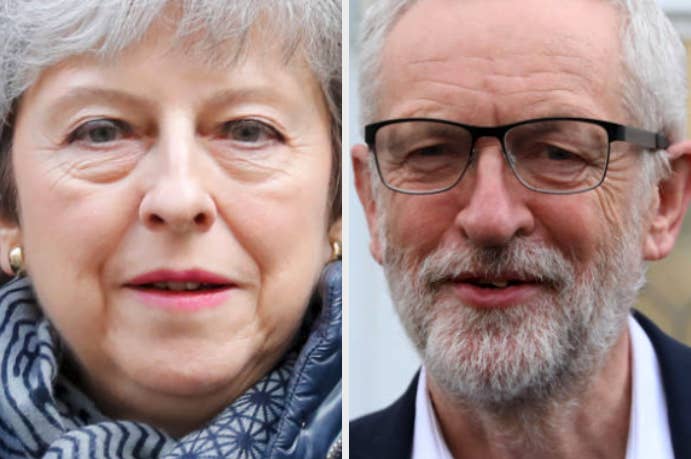 Theresa May and Jeremy Corbyn are looking at the idea of forcing a future prime minister to secure the consent of Scotland, Wales, and Northern Ireland before they can alter the UK's future relationship with the EU.
BuzzFeed News has learned that one option under consideration ahead of Thursday's talks between the government and the Labour Party is to require any repeal of a permanent customs union to be agreed by the devolved assemblies in Scotland, Wales, and Northern Ireland, according to two Whitehall sources.
Downing Street would not comment on the idea other than to say it wasn't discussed at the meeting yesterday. But a senior government source confirmed what they called a "devo lock" was being examined.
Parliament cannot bind its successors, but a lock would place a significant hurdle on a Brexit-supporting future prime minister to rip up a customs union deal agreed by the current House of Commons.
There is concern, especially on the Labour side, that anything they agree with May could easily be torn up by a hard Brexiteer prime minister such as Boris Johnson — and because of this they are keen to find mechanisms to safeguard any agreement the two leaders reach.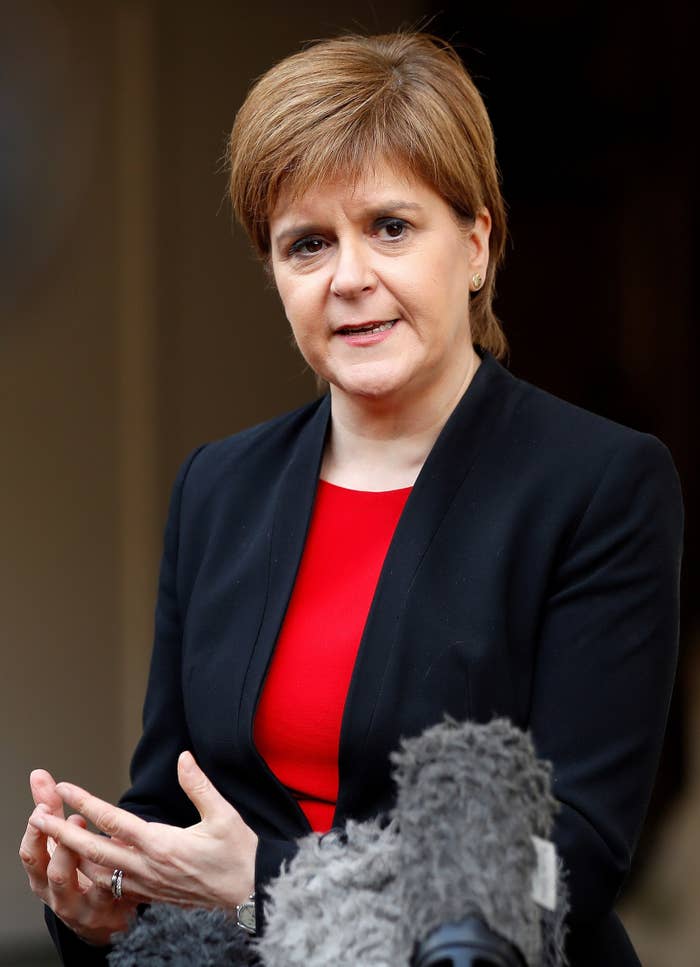 Separate to the meeting between May and Corbyn, on Wednesday Scotland's First Minister Nicola Sturgeon held talks with both Westminster party leaders.
She warned that a deal "would be open to being unpicked by a prime minister that is not Theresa May, perhaps somebody like Boris Johnson."
The idea provoked immediate outcry among senior Leave supporters, who believe Downing Street is using the idea as a threat to persuade rebel Eurosceptics into voting for May's original deal at the government's planned indicative votes next week.
A former cabinet minister said: "This is just the latest attempt to blackmail us into voting for her deal. She will turn round and say to us: It's my deal or a customs union with Corbyn you can never get out of. It is all about getting her deal through and once again they are putting a gun to our heads."
Wednesday's talks ended in stalemate. One government source told BuzzFeed News they "did not go well", and that Corbyn made a series of proposals separate to a customs union but May did not give a view on whether she was willing to accept them.
Speaking afterwards, Corbyn said: "There hasn't been as much change as I expected."
However, in a sign that both sides are hoping to find a solution to the paralysis and chaos that has engulfed Westminster, the government and Labour negotiating teams will meet again on Thursday for further technical talks.
The government will be represented by David Lidington, Steve Barclay, Julian Smith, Gavin Barwell, and civil service officials.