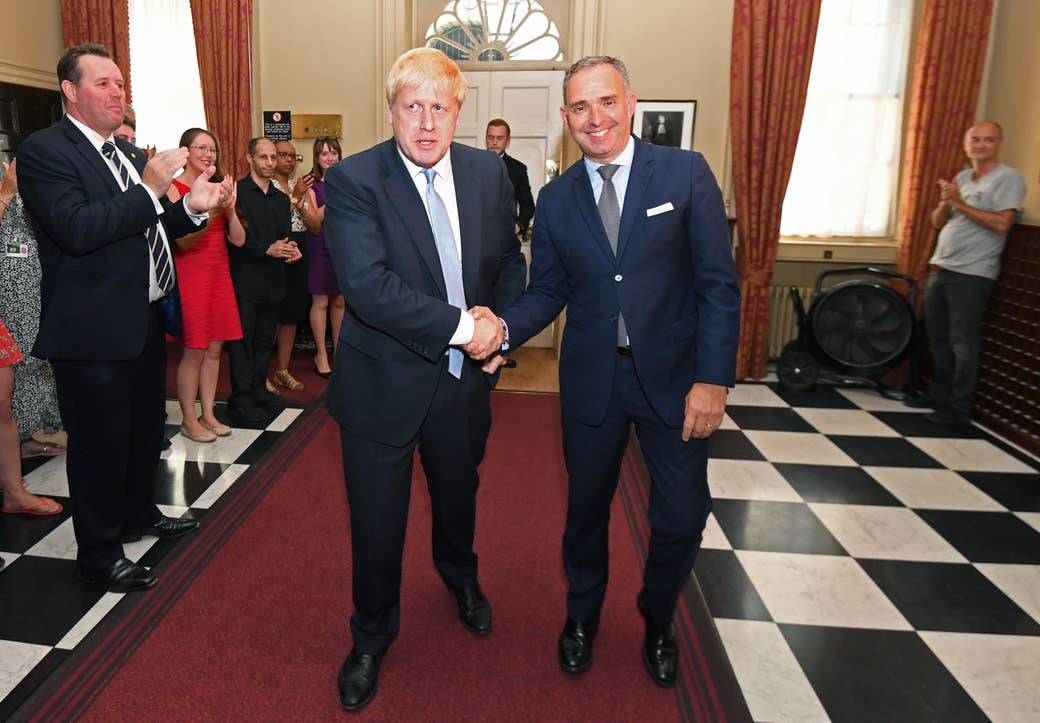 As the Cabinet secretary and the prime minister's most experienced policy and national security adviser — the man who sits by Boris Johnson's side during Cabinet meetings — Mark Sedwill is one of the most powerful people in the country.
He is also the head of the civil service, ultimately responsible for the functioning of the government machine and the wellbeing of its tens of thousands of public servants.
But now Sedwill finds himself in the middle of the one storm every Cabinet secretary wants to avoid: a full-blown public conflict between the people he advises and those he manages. And, according to multiple senior current and former officials who spoke to BuzzFeed News, it is entirely of his own making.
It was the dramatic televised resignation on Saturday morning of Sir Philip Rutnam, the most senior civil servant in the Home Office, that threw a fresh spotlight on Sedwill's handling of this "conflict of hats" — as one official put it — that the position of Cabinet secretary entails.
Rutnam made serious bullying allegations against his political master, home secretary Priti Patel, and said he'd be taking her to court to claim constructive dismissal.
While Rutnam's scathing public attack was focused on Patel, many in the civil service believe that by taking the unprecedented step of going public, he was also pointing the finger of blame at his civil service boss, Sedwill.
The Cabinet secretary was naturally the man tasked by Johnson with conducting a "rapid, independent, and authoritative" investigation into Rutnam's allegations. It will be a "proper and fair inquiry", Michael Gove promised the House of Commons this week.
But privately, those same civil servants have raised concerns as to whether Sedwill is proving able to act independently and fairly, when faced with the huge judgement calls a Cabinet secretary must make in situations where the political interests of the government and the responsibilities and rules of the impartial civil service collide.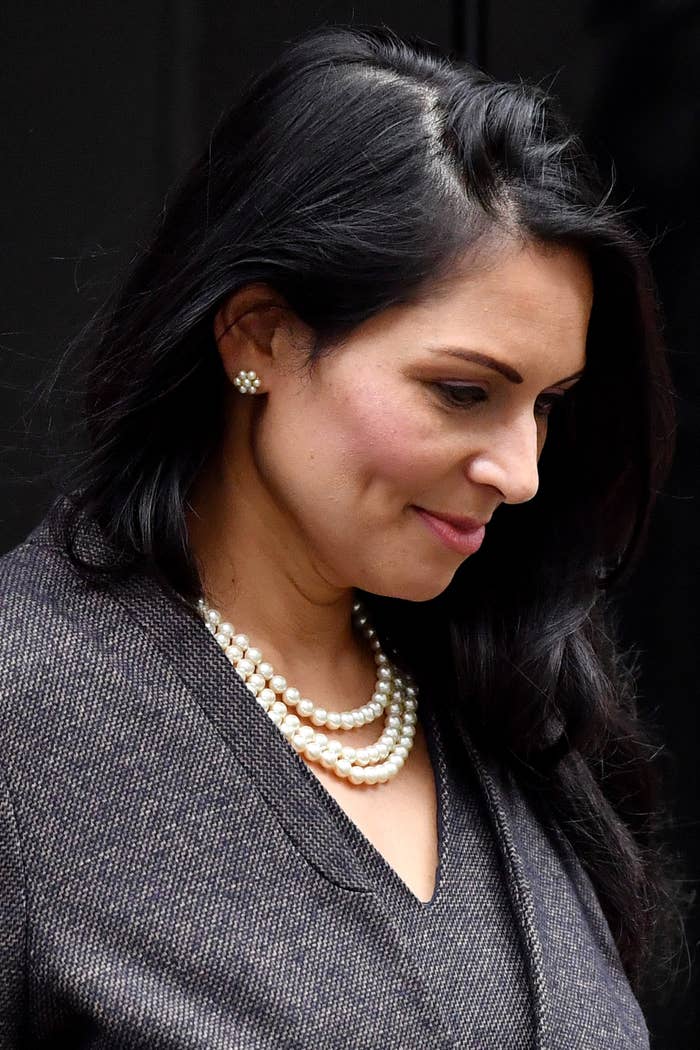 Days before Rutman's resignation, Sedwill wrote a letter to colleagues in an attempt to defuse the row within the Home Office. But as new allegations against Patel have emerged, these officials believe that Sedwill has left it too late, and having given the government a long leash, the situation is now extremely difficult to fix. (Patel denies all the allegations.)
Some, including Cabinet ministers, current and former senior officials, and government advisers past and present — who spoke to BuzzFeed News on condition of anonymity — went as far as talking about an "unspoken pact" between Sedwill and the prime minister. Neither side had to formalise the arrangement.
The deal: that Johnson allows Sedwill to remain in his vastly influential dual role, as Cabinet secretary and national security adviser, and in return Sedwill lets Johnson and his chief political aide Dominic Cummings, as one former official put it, "do whatever they want" in terms of radical Whitehall reforms, a bold policy programme, and a hardline Brexit negotiating strategy.
One senior official familiar with the workings of Johnson and Sedwill described the Cabinet secretary as "Boris's lackey".
The phrase underlines the widespread view behind the scenes in Whitehall that Sedwill is failing in his duties to protect civil servants and special advisers — and the government at large — from the excesses of Johnson's Downing Street, and is unable to now control the conflict inbuilt in his role as adviser to the prime minister, broker to the Cabinet, and head of the civil service.
Others familiar with the inner workings of the relationship between a prime minister and his Cabinet secretary believe the notion of a "pact" is hard to imagine. A former official suggested the current situation was more probably an "organic" development, driven by an eagerness to deliver, a meeting of minds, and judgement when faced with key decisions.
"A Cabinet secretary must choose when to spend political capital," the source said. The former official added that it was important to note that the prime minister shared responsibility in many of the contentious decisions that have arisen in recent months. "The Cabinet secretary advises," they said.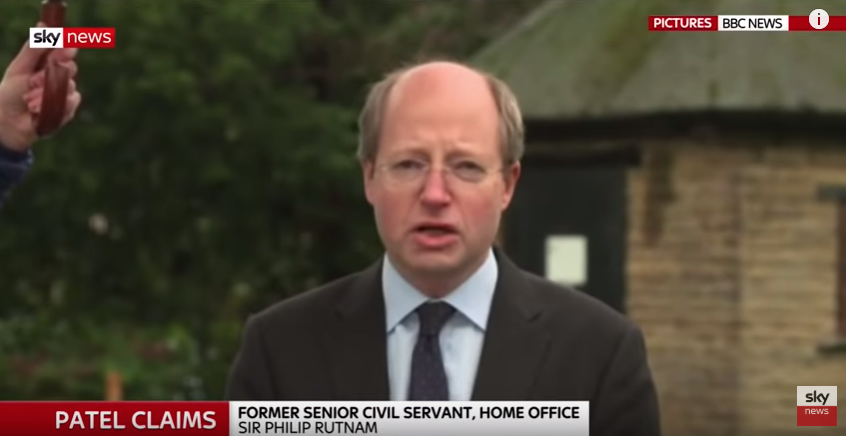 After the inquiry into Patel's alleged behaviour was announced, veteran former senior civil servant Jill Rutter tweeted of the remarkable power dynamic that will help shape Johnson's premiership: "Will the Cabinet Secretary hold the line? Does he want to? How this plays out is going to tell us a lot about both what is going on in government now — and how it will develop over the next few years."

That his position "over the next few years" is even up for discussion is evidence of a stunning turnaround in his fortunes. Sedwill was not supposed to keep his job for long when Johnson became prime minister last July.
As Theresa May's closest official during her time in Number 10, he was a bête noire for Vote Leave campaigners and Conservative Brexiteers who held him, along with May's Brexit sherpa Olly Robbins, responsible for her doomed attempts to take the UK out of the EU. In the eyes of those now incumbent in Downing Street, Sedwill was another "establishment Remainer" seeking a "soft" deal that "sold out" Brexit — and they briefed the media accordingly.
It appeared Sedwill knew which way the wind was blowing. Well-sourced newspaper reports last summer were unanimous: His days in Whitehall were numbered, and he was already being lined up for his next job, Britain's ambassador to the US. "Prospect of Johnson premiership casts shadow over Sedwill — Top civil servant could head to Washington and leave role as Cabinet secretary," claimed a headline in the Financial Times. The Times said Sedwill was on the shortlist for the job and described him as the frontrunner.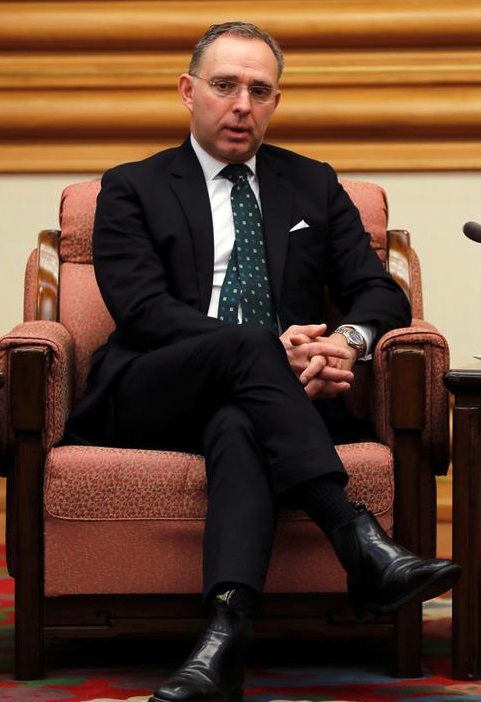 But just days after Johnson entered Number 10, it was clear that things had taken a completely unpredicted turn.
BuzzFeed News reported at the time: "One of the most crucial developments behind the scenes in the first days of Johnson's premiership has been the embryonic relationship between Cummings and Mark Sedwill … the two men have got on 'surprisingly well' this week, according to those present in their first meetings together. Sedwill has convinced Cummings that he 'wants to get on board'."
It's not just Sedwill's ability to navigate the conflicting responsibilities built into his job that has drawn concern and criticism from other Whitehall officials. The breadth of his authority extends beyond that of his immediate predecessors because, uniquely, he is not just the Cabinet secretary but also the government's national security adviser (NSA).
That role was created by David Cameron in 2010 alongside the National Security Council, a Cabinet committee to oversee and assess all matters relating to national security, intelligence, foreign policy, and defence.
When Mark Lyall Grant was briefed out of the NSA job in February 2017, Sedwill was the obvious choice to take over the role. He had a background in diplomacy and defence and had been prime minister Theresa May's permanent secretary when she was the home secretary.
Following the death of Cabinet secretary Jeremy Heywood a year later, May appointed Sedwill to that position too, on an acting basis at first and later permanently, without a competition.
Critics of Sedwill's "double hatting" arrangement argue that the roles of Cabinet secretary and NSA, who is secretary to the national security council, need to be separate in order to balance out and work through the cases when politics and national security are at odds, when implementing government policy and national security are in conflict.
As one former official put it to BuzzFeed News: "What happens when there is a clash and the same person is sitting on both sides of the table?" Sedwill has defended the decision to retain both roles by arguing that the national security council, which still exists, and the NSA are recent innovations.
The tension between politics and national security exploded into public view over the debate on Huawei's role in the development of the UK's 5G network, when multiple ministers and Conservative MPs opposed the decision to allow the Chinese technology company to operate on critical British infrastructure. Wearing both hats, Sedwill had to both advise the prime minister on the political and economic case for working with Huawei, while at the same time assessing intelligence concerns.
The Huawei episode also provides a striking illustration of Sedwill's willingness to prove his allegiance to Boris Johnson early on.
The new prime minister wanted to bring former defence secretary Gavin Williamson back into Cabinet. He had been sacked by Theresa May for leaking details of a National Security Council meeting about Huawei, following an investigation led by Sedwill that essentially accused Williamson of disclosing state secrets and then lying about it. Most thought it would be impossible for Johnson to bring Williamson in from the cold and for Sedwill to remain in post.
But in a display of extreme pragmatism, Sedwill did not oppose Johnson welcoming Williamson back into government as education secretary.
A government aide told BuzzFeed News that week: "We now have the most ruthless Cabinet secretary and the most ruthless chief of staff that we've had in years. If they can work together, everyone else is fucked."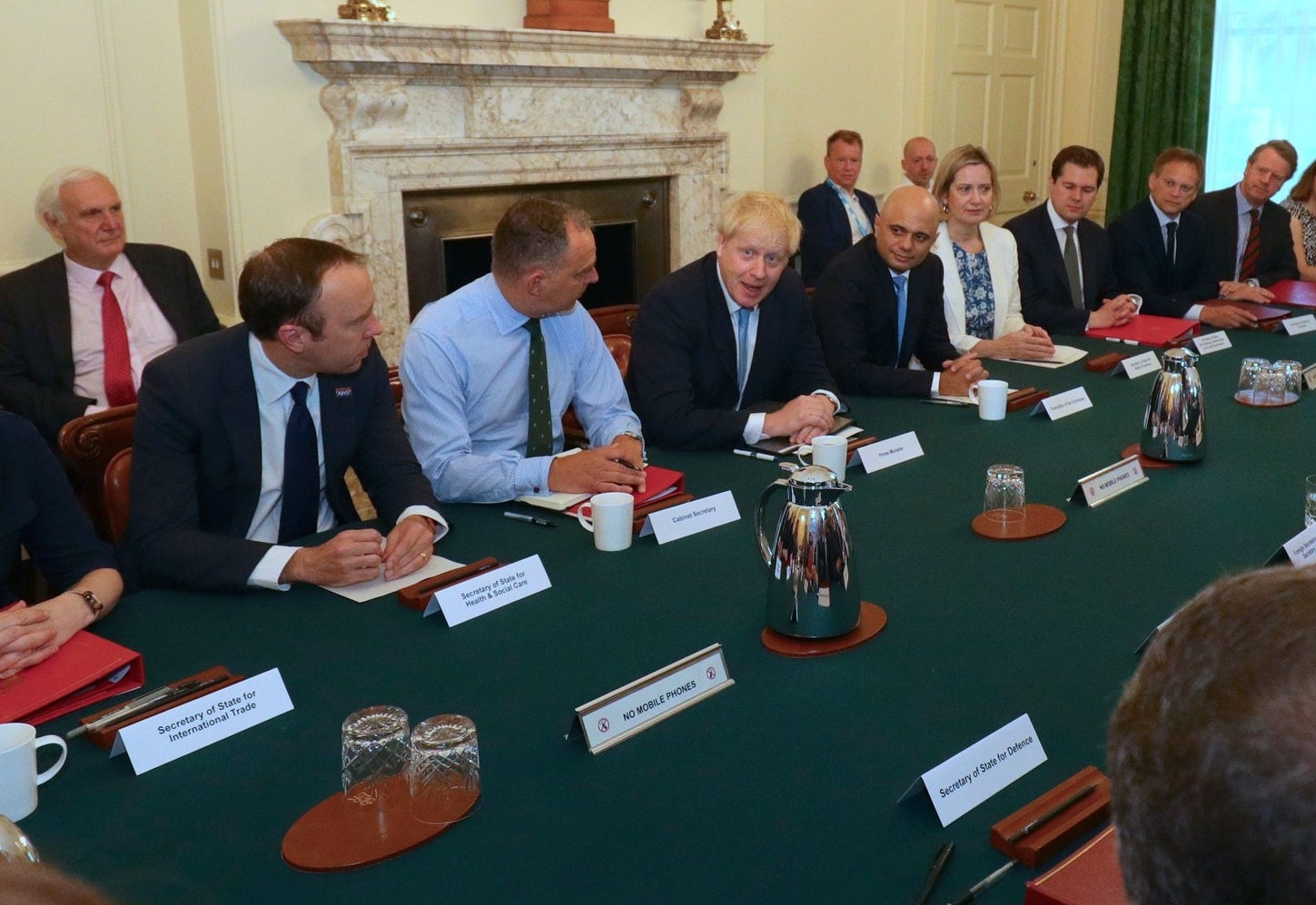 Seven months later, the unlikely partnership between Sedwill, Johnson, and Cummings has not broken down, and officials across the government are wondering if that 18-rated prediction has come true.

Those close to the prime minister unanimously agree that he has forged a close personal and professional relationship with his Cabinet secretary.
Some put the unlikely bromance down to Sedwill's willingness to bend to the will of Johnson's government, in effect, that he has signed up to being a full-time patsy in order to keep his job.
Those with this view say Sedwill has made clear he will not stand in the way of Whitehall reforms or controversial policy proposals sought by Johnson and Cummings, be that attempts by Number 10 to reshuffle permanent secretaries who they deem not up to the job or sufficiently on board, a hardcore overhaul of the system of government special advisers, controversial reforms to the BBC, or attempts to ram through a new immigration system by the end of the year — in spite of the doubts of other officials that the timescale is realistic.
Other insiders credit more practical reasons as the foundation of their alliance. Sedwill is one of a very small circle of people who get to have one-on-ones with Johnson, without Cummings or his other senior political advisers present.
Face-to-face meetings are frequent; phone calls from the prime minister to Sedwill even more so. Johnson is said to rate Sedwill as someone who can "deliver". If the PM needs something serious doing, he will more likely call Sedwill than any of his aides. As Cabinet secretary and national security adviser, Sedwill has an ability to provide Johnson with advice, information, and intelligence that simply no other person in the country can rival.
Sources close to Johnson and Sedwill offer a third explanation: that the two men are actually quite similar both personally and politically, and get on well as a result. One source suggested that Sedwill, while a politically impartial civil servant, is in fact an economically soft Tory who believes in a relatively large-sized state focussed on security, borders, and tackling crime. In other words, not a million miles away from Johnson's personal politics, Brexit aside.
When it comes to Cummings, government insiders have two competing theories. The first, that Sedwill is allowing Cummings to act with impunity and ride roughshod over the special advisers' code in an unashamedly flagrant way, because he knows that if he makes an enemy of Johnson's chief aide, that is a battle he will not win.
Sedwill and the Cabinet office propriety and ethics chief Helen MacNamara have allowed Cummings to behave in a way that their predecessors Jeremy Heywood and Sue Gray would never have stood for, one official said. This is a sentiment that others have shared with BuzzFeed News over the last few weeks.
Former colleagues of MacNamara's feel that criticism of her is unfair and overestimate the power of the role she holds. However, the same sources acknowledge that events would have most probably evolved differently had Gray, who currently serves as the permanent secretary of the department of finance in the Northern Ireland executive, been allowed to continue in her role at propriety and ethics.
The second theory is that Sedwill is relaxed about the noise generated by Cummings because he is, as one source reckons, "playing him". By allowing Cummings to run wild, grab newspaper headlines, and focus attention away from other aspects of government, Sedwill is able to rival him for Johnson's ear and expand the power base of his network of officials away from weakened, browbeaten special advisers.
If it all goes wrong for Cummings and he blows up and leaves the government, Sedwill will be the one to swoop in and pick up the pieces, another official noted.
While Sedwill is often portrayed as an "action man", a former colleague said that his "emotional intelligence" and "subtlety" were often underestimated. "You don't get to where he is without it," the source said.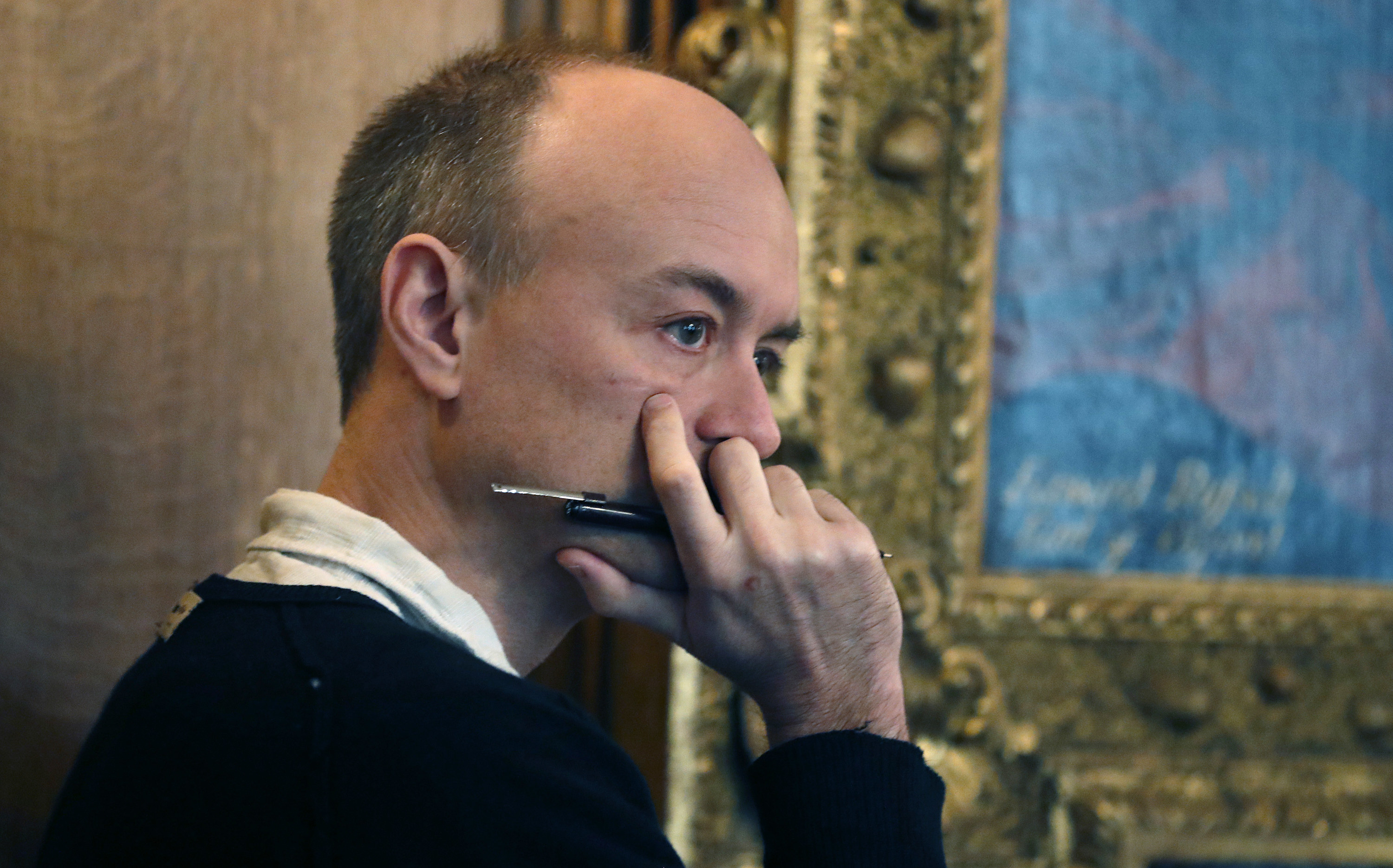 Sedwill's pushback against Cummings' treatment of special advisers has been limited, with Whitehall sources raising doubts as to whether an advertisement for a new HR official last week was a genuine attempt by him to rein in Number 10, or window dressing.

Johnson and Cummings know that Sedwill knows which side his bread is buttered. They have in place a Cabinet secretary who will not stand in their way. And Sedwill knows that if he crosses either the PM or his top aide, his fate is sealed and the headlines of last summer quickly become reality.
Regardless of how the inquiry into Patel's alleged behaviour ends, officials are sceptical that calm will return to the civil service anytime soon, especially as stories of special adviser culls, controversial appointments, and brushes with the rules and, at times, the law have piled up.
Officials are unclear how Sedwill plans to draw a line under recent events. "A Cabinet secretary's wins tend to be private," a former official said. "The losses are public."
A Cabinet Office spokesperson said: "The Cabinet Secretary is focused on working closely with his senior team to ensure Government receives the best advice and its ambitious agenda is delivered".