The Lib Dems Are Set To Lose A Quarter Of Their Staff After Being Plunged Into A Funding Crisis
"It was not lost on us that they delivered this particular horror on Halloween," said a Lib Dem source.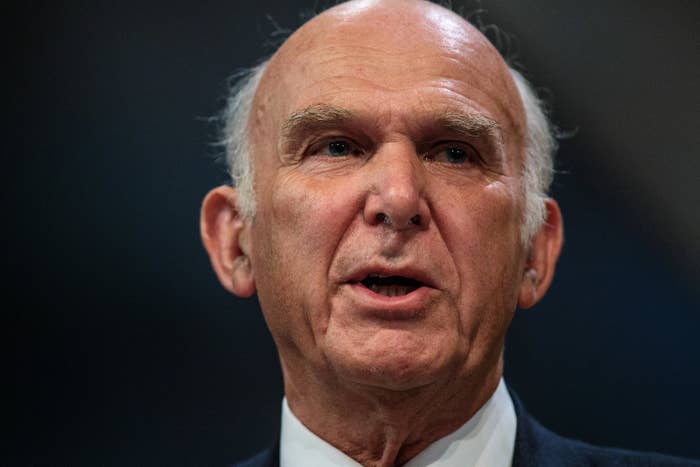 Liberal Democrat staff have been told they are facing significant redundancies after the party was plunged into a funding crisis, BuzzFeed News can reveal.

During a staff meeting at the party's Westminster HQ on Great George Street this week, employees were told around 20 redundancies would have to be found, according to two sources who were present at the meeting.
Lib Dem headquarters has a staff of around 60, with another 20 working in the field on party contracts. That means 25% of the party's total workforce are set to lose their jobs.
Staff were told they would be offered voluntary redundancy, with compulsory redundancies to then take place if required.
According to one Lib Dem source who was present at the meeting, they were told the party has a hole in its budget amounting to several hundred thousand pounds.
Another source says staff were told to expect the redundancies to take place before Christmas.
They said: "It was not lost on us that they delivered this particular horror on Halloween".
The source added that the party had received far less in membership income than expected this year. Another source said the party had struggled with fatigue among donors following two elections and a referendum in the last three years.
Electoral Commission figures show the Lib Dems received almost £600,000 in donations in Q2 2018, compared to over £2 million for the Labour party and almost £5 million for the Conservatives.
According to the House of Commons Library, the party had 97,403 members in August this year.
A Liberal Democrat spokesperson confirmed to BuzzFeed News that there would be significant layoffs. They said in a statement:
"We are in the process of carrying out a reorganisation which will see a reduction in the number of staff at our headquarters.
"We are focussing our resources to carry on leading the fight against Brexit and taking on power and privilege to build a country where everyone has the opportunity to succeed.
"Since gaining seats in last year's General Election the Liberal Democrats have been winning seats in council by-elections across the country and are leading the fight to stop Brexit through a People's Vote."