Labour Complained To The BBC About Its Coverage Of Tory Islamophobia While Facing Criticism Over Suspended MP Chris Williamson
Labour lodged two formal complaints citing a "stark contrast" between the BBC's coverage of anti-Muslim bigotry in the Tory party and its reporting on the anti-Semitism row involving Williamson.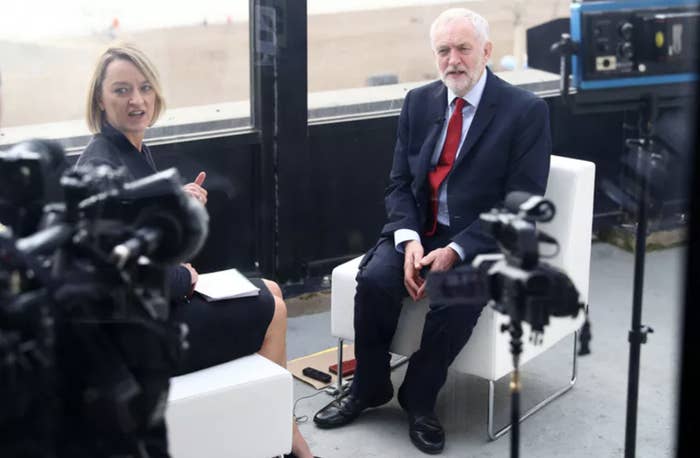 The Labour party has accused the BBC of interfering in the political process by failing to adequately cover Tory Islamophobia, amid criticism over its decision to reinstate an MP suspended over remarks about anti-Semitism.

Two letters, sent on Wednesday and Thursday and seen by BuzzFeed News, came as Labour faced a backlash after suspended MP Chris Williamson was readmitted — only to lose the whip again two days later.
Deputy leader Tom Watson was among more than 100 MPs to sign a letter calling on Jeremy Corbyn to act, prompting a flurry of negative stories that highlighted the divisions within the party.

However, Labour claims there has been a "stark contrast" between the BBC's coverage of anti-Muslim bigotry in the Tory party and its reporting on the anti-Semitism row involving Williamson.

In its first letter, sent on Wednesday — the same day Williamson's readmission made headlines — Labour complained that the BBC had failed to cover a poll showing that nearly half of Tory members hold anti-Muslim views. The poll found that just 8% of Tory members would be proud of having a Muslim prime minister and that 40% wanted limits on the number of Muslims entering Britain.

The party has also highlighted what it perceives as a discrepancy between BBC correspondents' tweets on Tory anti-Muslim sentiment and Labour anti-Semitism, and alleged that the broadcaster is failing to hold Boris Johnson, the likely next prime minister, to account for his views.
Labour said it would seek a meeting with BBC bosses to discuss its concerns.
The party wrote: "Your coverage — including immediate commentary on social media by correspondents — of the decision to issue Chris Williamson with a formal sanction stands in stark contrast to your response to the YouGov poll on Monday that revealed almost half of Conservative Party members hold the undeniably racist view that they wouldn't want a Muslim Prime Minister."
Labour said it was "troubling and serious" that the Tory anti-Muslim sentiment poll "received no coverage across the BBC — and no commentary from your journalists on social media". It said it was challenging the decision to not report on the views of the people who will be choosing the next PM.
"The point of this is not to say that we think this development in Chris Williamson's disciplinary case should not have been covered. It is a matter of public interest, and your immediate reaction — on social media and in broadcast packages — reflects that," the letter said.
The party also demanded to "know the reasons why Monday's poll was not deemed as newsworthy; what were the editorial considerations; and what advice if any was issued to journalists about whether to pursue the story".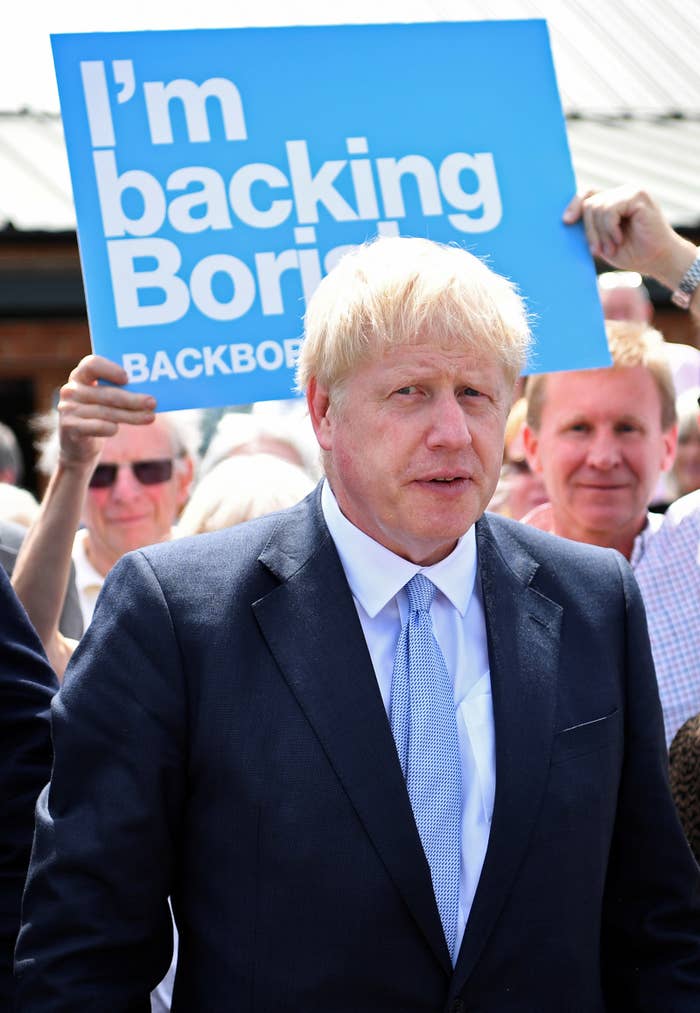 On Thursday, Labour sent a second formal complaint accusing the BBC of interfering in the political process following a Daily Mail story that claimed the broadcaster had "covered up" an outburst by Johnson in which he supposedly called the French "turds". Labour said the BBC was failing to hold Johnson to account.
"The poll of Conservative members would, naturally, land uncomfortably at the door of Boris Johnson — both because of his own record of racism and Islamophobia, and as the favourite to become the next Prime Minister. So he would be reasonably expected to be held accountable for their opinions," the second letter said.
Labour said it had reminded the BBC that Johnson had described black people as "piccaninnies" with "watermelon smiles", and last year compared Muslim women to "bankrobbers" and "letterboxes".
The Tory party has been mired in allegations of widespread anti-Muslim hatred in its ranks in recent months. BuzzFeed News has revealed that dozens of Tory members have been suspended for making anti-Muslim comments online.
This website also reported that the Tories had failed to suspend two councillors who had made anti-Muslim comments, and that members who had been suspended for anti-Muslim bigotry were quietly being told they could stay in the party.
Last week Sajid Javid appeared to have forced Johnson and Jeremy Hunt to agree to holding an independent inquiry into anti-Muslim sentiment, but Johnson later backtracked and suggested he would hold a "general investigation" into all types of prejudice.
The two formal complaints this week represent a significant escalation of hostilities between Labour and the BBC.
In January, the party lodged a complaint about what it called the "unacceptable" treatment of Diane Abbott on Question Time. The party asked for unseen footage from the programme's warm-up session in which presenter Fiona Bruce was alleged to have made jokes at Abbott's expense.
The national broadcaster has also come under criticism from the right recently after it allowed an imam who had made anti-Semitic comments online and a former Labour staffer to ask questions during its Tory leadership TV debate.
UPDATE
In a statement sent after publication, a BBC spokesperson said: "BBC News has covered allegations of Islamophobia in the Conservative party on many occasions. We have received the letter and will respond in due course."