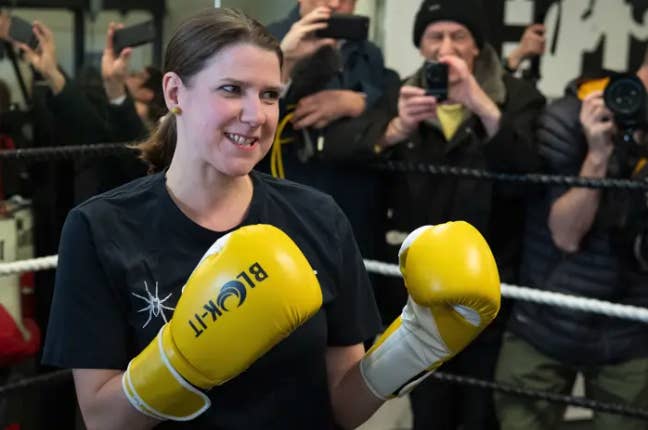 Liberal Democrat leader Jo Swinson was barred from taking part in ITV's election debate on Tuesday night — she even lost a court battle trying to make it onto the stage. Instead, she spent the evening WhatsApping BuzzFeed News.
Swinson was arriving at ITV's studios to watch the showdown between Boris Johnson and Jeremy Corbyn when we got in touch, reeling from the (fake) news that she had apparently been caught slingshotting pebbles at squirrels, and the (real) news that Tottenham manager Mauricio Pochettino had just been sacked.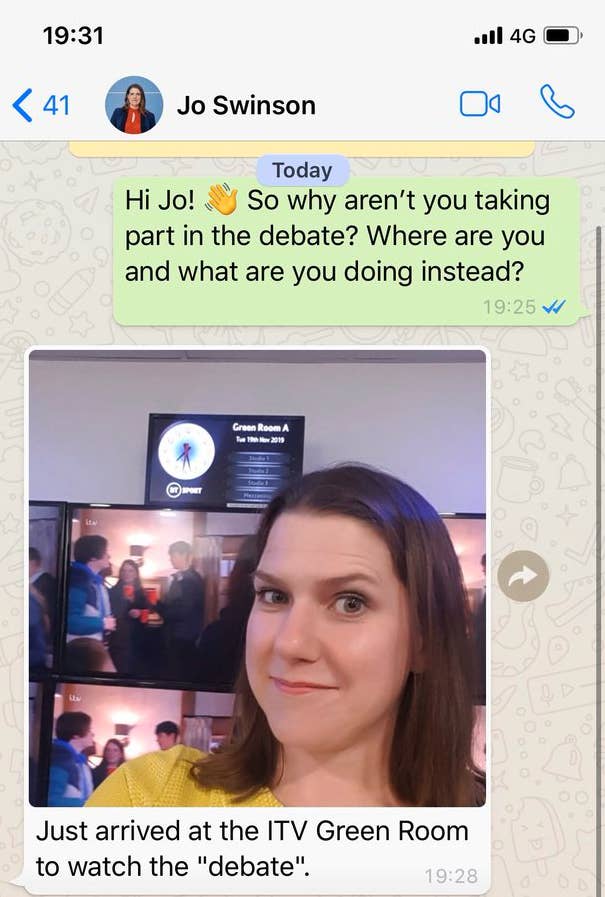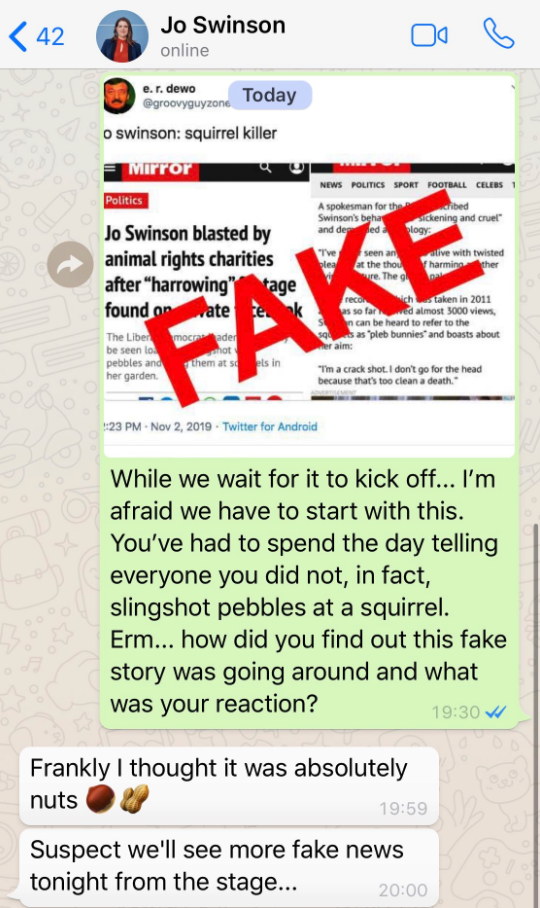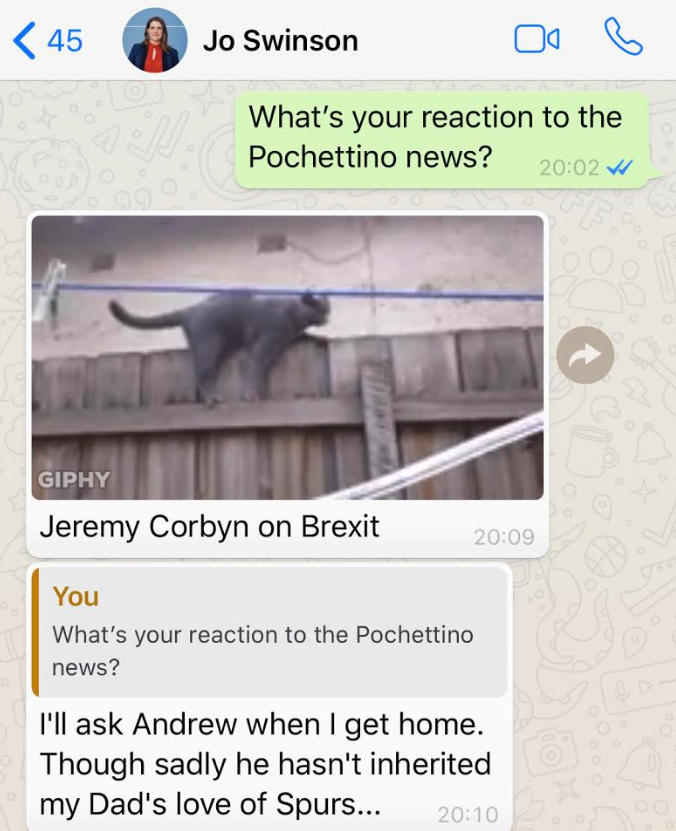 She wouldn't be drawn on Poch, but Swinson gave a strong denial to the suggestion that the Liberal Democrats wanting to stop Brexit failed to live up to the "Democrats" bit of their name.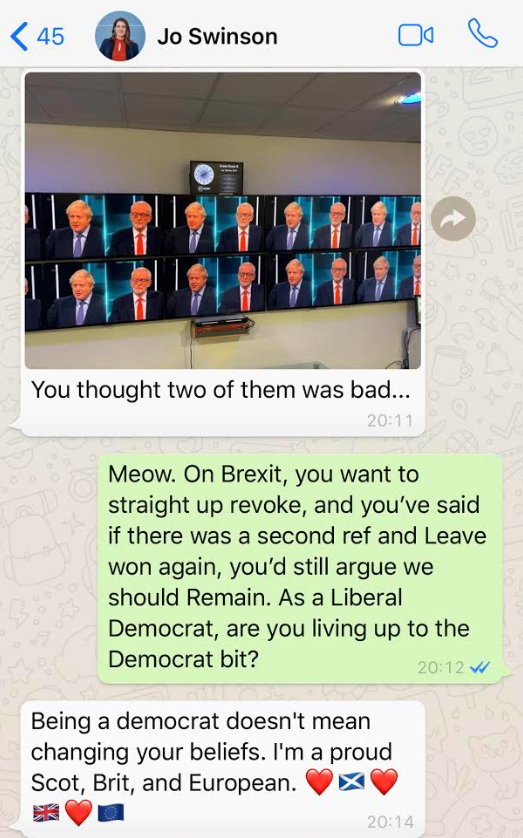 Swinson reckoned Corbyn scored some points with his attack on Johnson accusing the Tories of wanting to sell off parts of the NHS to Donald Trump. And she denied there was any inconsistency in her wanting to overturn Brexit while also rejecting another referendum on Scottish independence.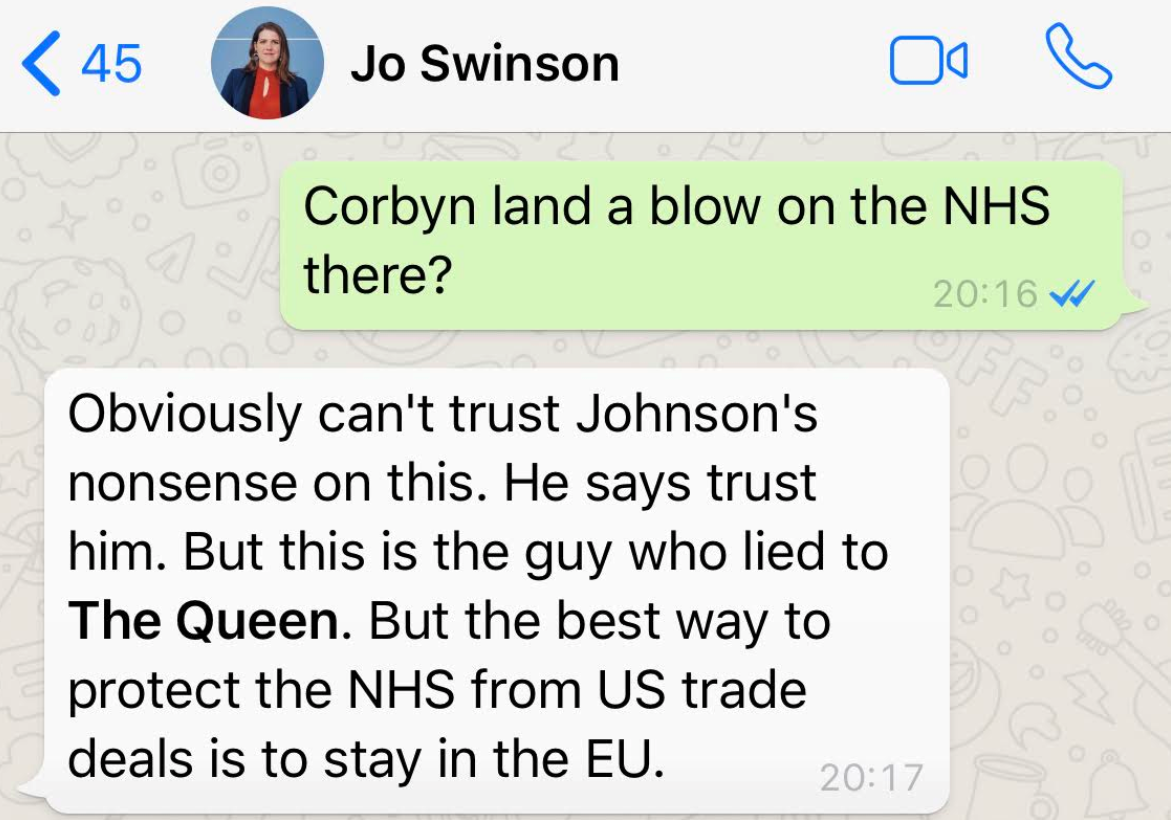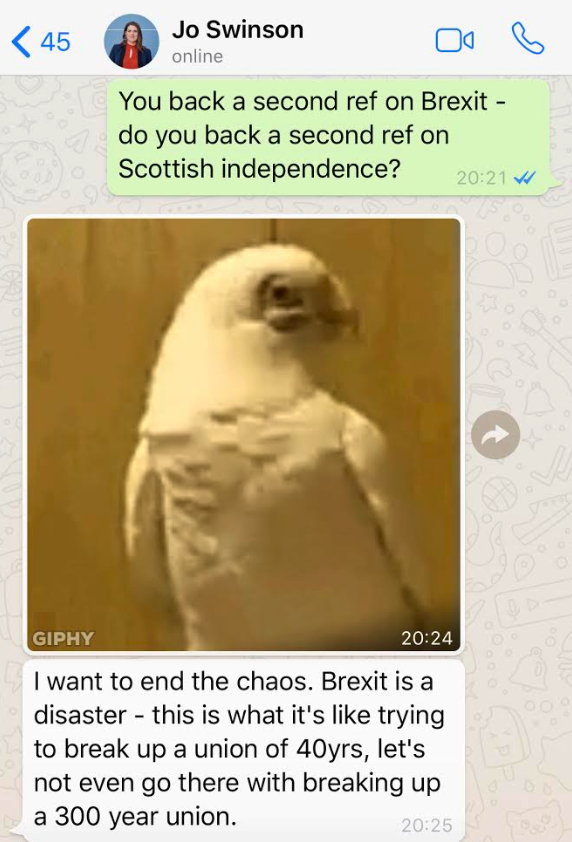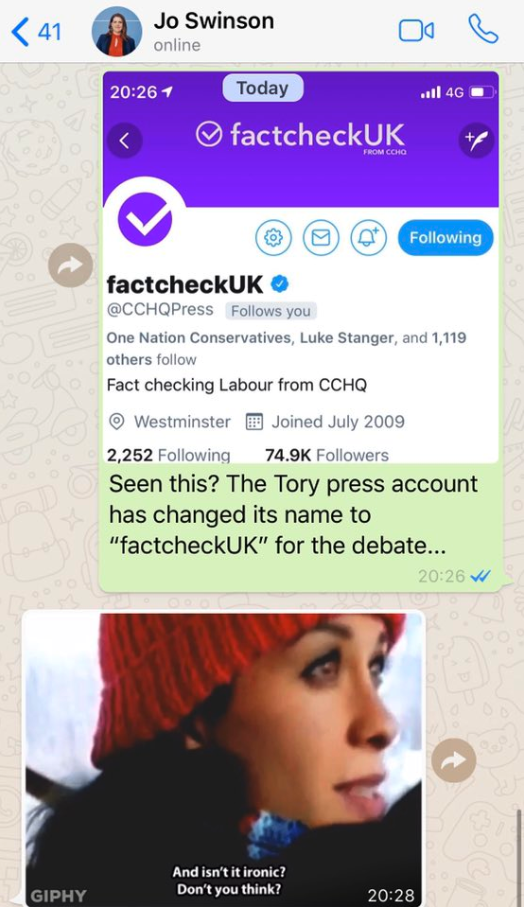 Then the debate moved from Brexit to public services. Swinson admitted the Lib Dems had made mistakes on austerity during their coalition government with the Tories. But she denied that her party having the toughest plans on limiting government spending meant she has less to offer voters.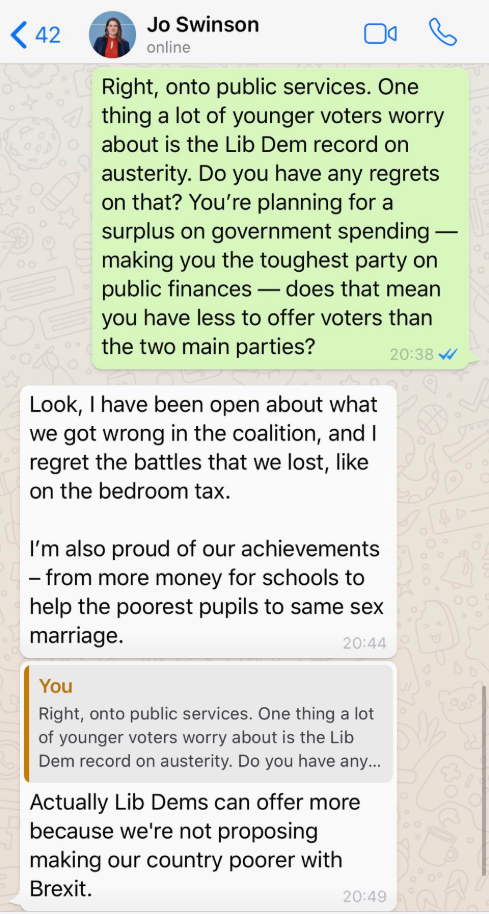 Her strongest words of the night came during the quick-fire round. Swinson told us that Prince Andrew's BBC interview at the weekend was "shocking".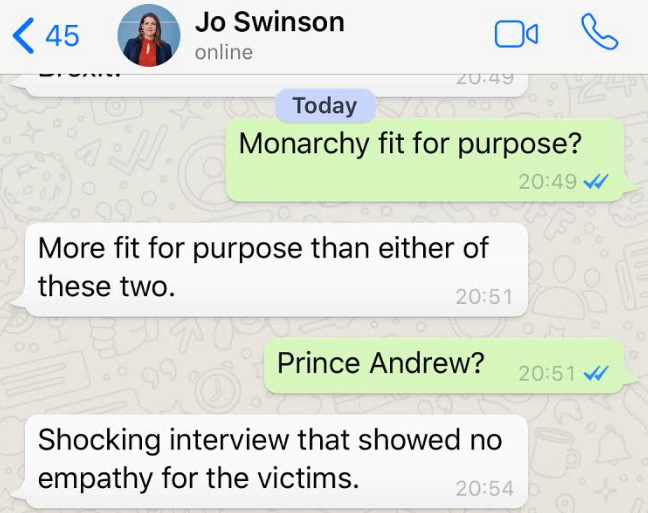 Bit of a cop out on the last one though.