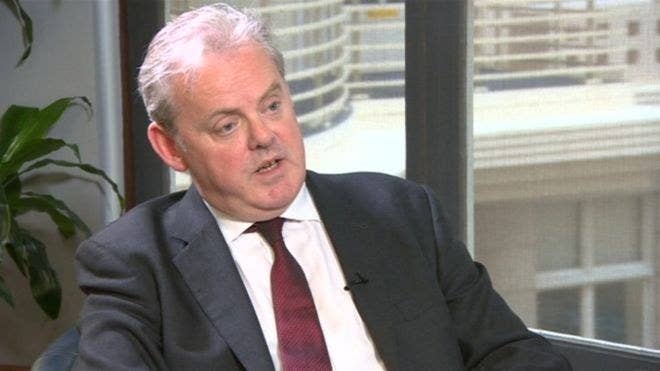 The Conservative party has been accused of covering up the findings of a disciplinary investigation involving one of its MPs that has spanned almost three years.
An email from the prime minister's chief of staff Gavin Barwell, sent earlier this month and shared with BuzzFeed News, said the Conservative party board had decided not to publish the outcome of an investigation into claims against multiple Tory party members in Wales, including Aberconwy MP Guto Bebb.
BuzzFeed News can reveal that one complaint received by Conservative Campaign Headquarters (CCHQ) last year alleged that Bebb, who resigned as a defence minister over Brexit in July, was involved in a physical altercation with another Tory member. Bebb has strongly denied any wrongdoing.

Four complainants, including former cabinet minister David Jones, have become so frustrated with the party's handling of the investigation that they have now decided to go public to ensure that the findings cannot be swept under the carpet.
At least four other Tory members had previously submitted separate complaints to CCHQ in 2015 about the conduct of Bebb and his office. CCHQ has also received numerous complaints about other party members in Aberconwy.
The complainants told BuzzFeed News that they are still waiting to be notified of the outcome of the inquiry almost three years later. They accused CCHQ of having "buried" the complaints.
Jones, who served as Welsh secretary for two years in David Cameron's coalition government, told BuzzFeed News: "Almost three years after I submitted my complaint, I have still not been told its outcome. It has been made clear that the board has decided not to publish the results of the inquiry. This looks very much like a denial of natural justice."
The complainants also said Tory party chair Brandon Lewis had failed to respond to emails requesting an update on the probe.

Theresa May is also aware of the allegations, according to the leaked email from her chief of staff. Bebb has a majority of 635 in his Aberconwy seat.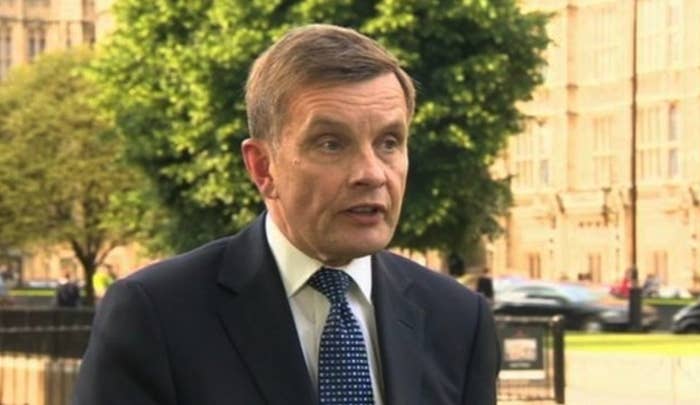 The revelations will raise questions about the lack of transparency in the Conservative party's disciplinary process following controversy over the complaints against Boris Johnson earlier this month.
The Tories have led attacks on Labour for dealing with disciplinary complaints against their own MPs and members too slowly. Labour's investigation into Sheffield Hallam MP Jared O'Mara over his social media comments lasted nine months.
BuzzFeed News has seen a formal complaint submitted to CCHQ in October 2017 in which a complainant alleges they were the victim of a "violent incident".
The testimony claims that "during a conversation with Guto Bebb ... he held me by my throat, squeezing it, at which I went limp".
A second complainant told BuzzFeed News they contacted CCHQ alleging that they were involved in a separate incident at a Tory association event.
Speaking on condition of anonymity, the complainant said: "He came out of nowhere and knocked me over down some stairs, in front of witnesses. He then just disappeared. I could have been badly hurt."
Bebb denied the allegations made against him to the party, telling BuzzFeed News: "These allegations, peddled to various media outlets all summer, are false, malicious and defamatory."
In November 2017, CCHQ convened a panel consisting of the chair of the party's disciplinary subcommittee Ken Green, barristers Edward Legard and Richard Honey, and former regional party chairs Prue Winton and Ron Kirk, to hear evidence from the complainants.
Nine months later — and nearly three years after the first complaints were submitted — the complainants told BuzzFeed News they have still not heard anything from the party about the outcome of the investigation.
Three of the complainants said they repeatedly emailed Brandon Lewis and his two predecessors as party chair during the course of the disciplinary process, but did not receive replies. One complainant said Lewis "ignored" their emails completely.
BuzzFeed News has seen numerous emails sent by the complainants to Lewis that did not receive a response.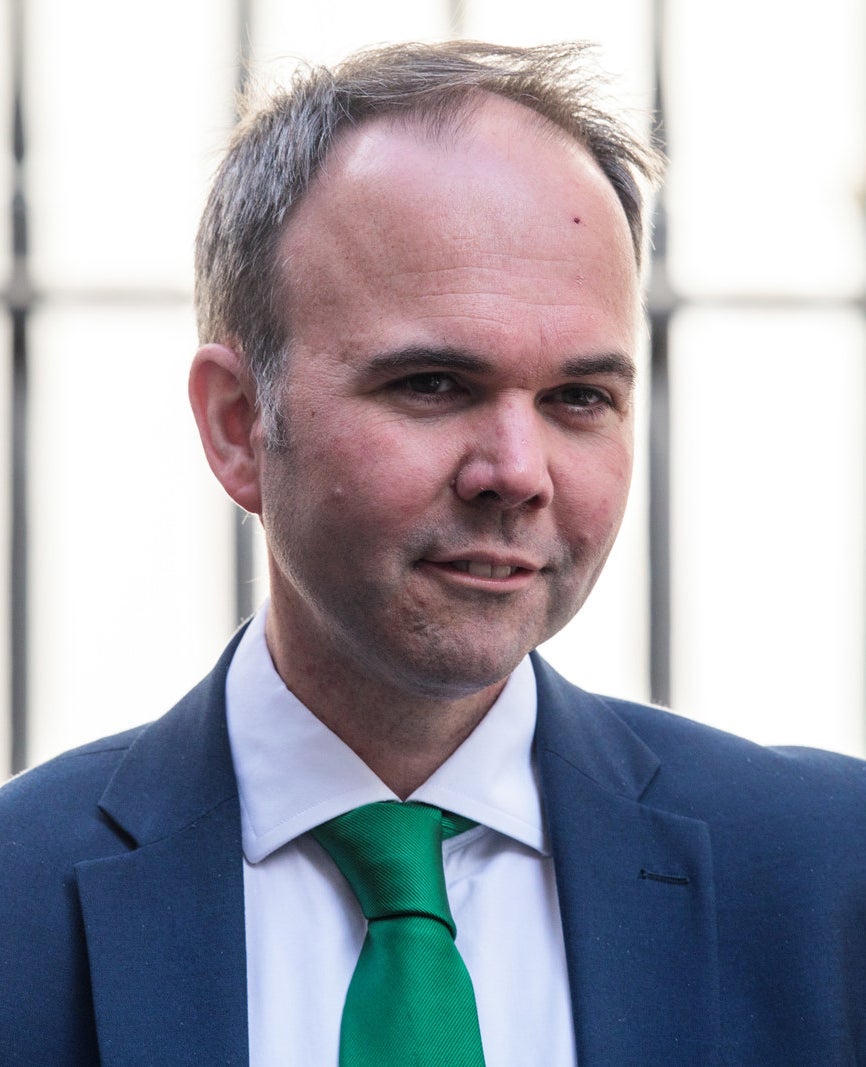 Last month, one complainant emailed Gavin Barwell, protesting the "inordinately long time" the investigation was taking, that "none of the complainants has yet had the outcome", and that "several emails to Brandon Lewis and the Board Secretary went unacknowledged".
Barwell replied to the complainant on 30 July: "I will take this up with Brandon and I will also make sure the PM is aware of this email."
Barwell sent another email to the complainant on Aug. 13: "I have spoken to Brandon. He says that the Board decided not to publish the report and asked him to talk to you and Guto to a) communicate that decision; and b) request that you both put the issue behind you and move on. He says you both agreed to do that."
The complainant replied to Barwell minutes later: "I am afraid that what Brandon Lewis has told you is simply incorrect. I was not asked to put the matter behind me, nor did I agree to do so."
Another complainant, Janet Finch-Saunders, the Tory assembly member for Aberconwy, said: "I've been waiting for an outcome for years. I've still not heard anything from the party, despite sending email after email to the party chairman. I'm surprised and distressed that the findings of the report appear to have been buried."
Dylan Moore, a member of the local Tory party who also submitted a complaint, said: "I emailed Brandon Lewis at least three times and he just didn't reply. They're hoping that everyone will get bored and go away. It gives all the appearance of a cover-up."
Christopher Brigg, another member of the local Tory party who complained, said: "I have not heard anything. I feel that it's being covered up, which I think is totally unjust."
The Conservative party declined to comment on an ongoing disciplinary process.