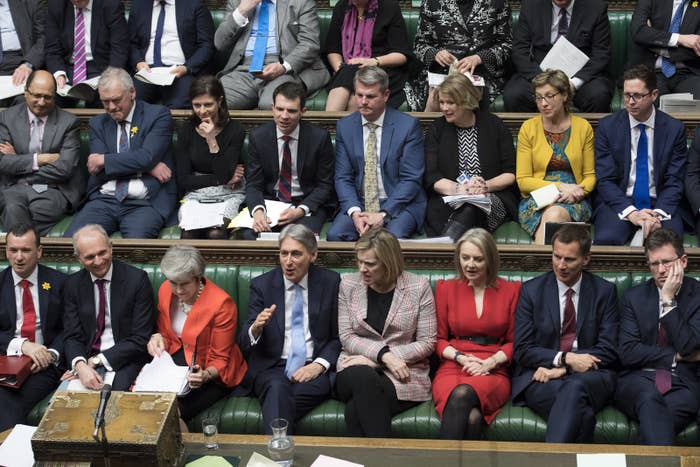 Senior figures in Theresa May's team privately fear she will lose the second "meaningful vote" on her Brexit deal and are gaming whether they can secure a majority at a third attempt.

As Westminster waits to see if Attorney General Geoffrey Cox returns from Brussels next week with legally-binding changes to the Irish backstop – the insurance policy to prevent a hard border – allies of the prime minister conceded to BuzzFeed News that whatever he comes back with may not be enough to win the second vote on the deal.
Instead, ministers and aides are considering how May could win a potential third Commons vote. The plan is a continuation of Downing Street's strategy in January, which BuzzFeed News revealed was to hold several votes until they won a majority.
A senior minister said May's aides were resigned to "peeling off" as many Brexiteer opponents of the deal as possible to bring the scale of defeat at the second vote down from a record-breaking 230 to "the dozens".
A Whitehall source added that if the deal was defeated by "between 20 and 80" votes then Number 10 is confident it would pass on its third attempt. Ministers are using the terms "MV2" and "MV3" to describe what they now view as the likely second and third meaningful votes.
Integral to Downing Street's strategy is the EU response to a UK request for an extension to Article 50, which parliament could vote for on March 14. The following week, May is due in Brussels for a European Council meeting with the other 27 EU leaders, where any extension request is likely to be on the agenda.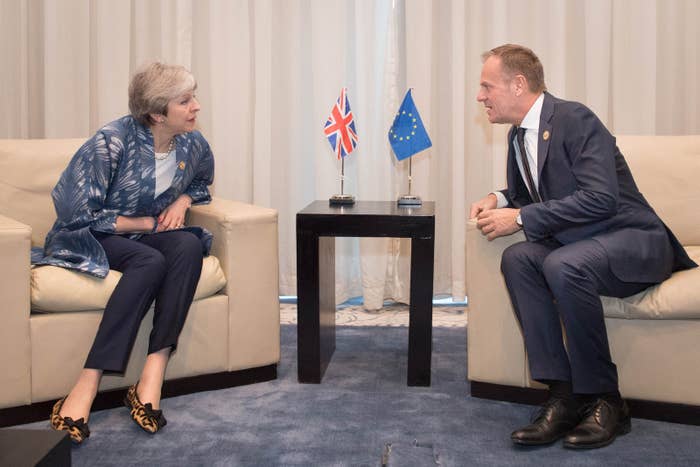 French president Emmanuel Macron and Austrian chancellor Sebastian Kurz have indicated that any extension to Article 50 must have a discernible purpose, meaning, for example, a change in the UK's negotiating position, an election, a second referendum, or a technical extension to pass necessary legislation once MPs have approved the deal.

Under one scenario gamed by senior figures in government, the EU could agree to May's request for a "short, limited" extension of around two months, but then either rule out a further extension beyond June, or insist any further extension would have to be much longer to incorporate an election or referendum.
In this scenario, May's allies believe, parliament would face a final choice in June between her deal, no deal, a softer Brexit, a lengthy delay, or revoking Article 50. Confronted with what ministers are calling the "real cliff edge", they believe May's deal could then secure a Commons majority, with the DUP, most ERG MPs, and some Labour backbenchers backing it.
Alternatively, if the EU takes a harder line and rejects a two-month delay, instead insisting on a longer delay of around two years, May's allies believe they could put her deal to parliament at the end of March, where it would suddenly look a lot more attractive to MPs.
But government whips face further challenges to win over rebels.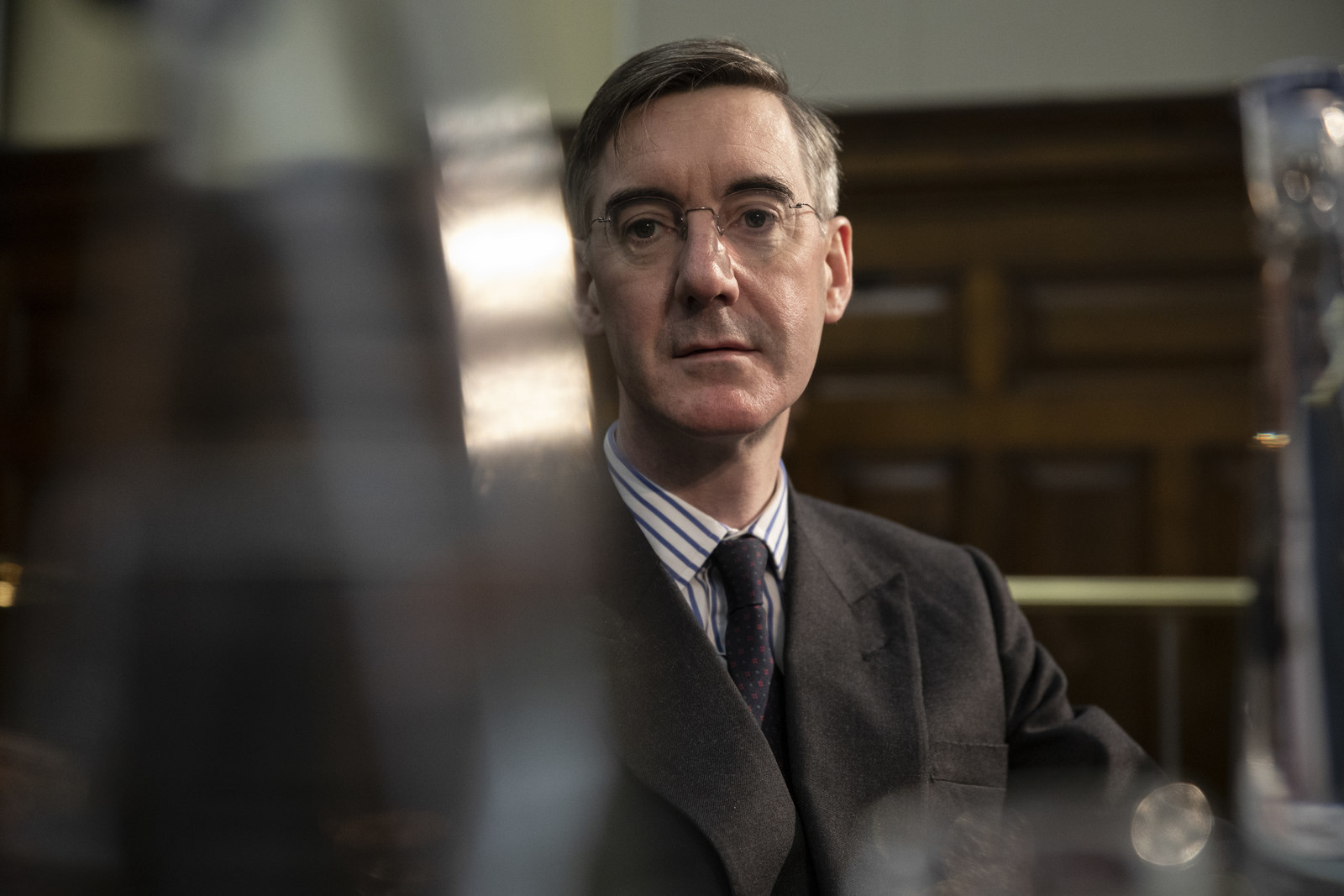 May's allies accept that Cox faces an uphill task to secure changes that will satisfy backbenchers. A perceived "softening" by Brexiteer leader Jacob Rees-Mogg, who said this week that he would accept a codicil that adds a time-limit to the backstop, is viewed with scepticism within government, which sees that solution as unattainable.

A veteran backbench Conservative MP said: "Cox won't get enough. Remember, it's not just the ERG, there are a hell of a lot of people who need to change their minds."
Eurosceptic MPs remain unconvinced that a codicil supplementing the withdrawal agreement would be sufficient, insisting that they want a more legally-watertight protocol making changes to the backstop. An ERG legal source compared the codicil versus protocol debate to buying a house with a smashed window and agreeing compensation with the former owner.
They said: "Imagine they offer you a letter from them to you. This is a codicil. Or, you could get a legally drafted document signed by both parties and a witness which is deposited in a solicitor's office. That's your protocol. I don't know anyone who would accept the codicil, it just wouldn't hold water".
The source added: "Though a lot of us just wouldn't buy this house in the first place. Too many smashed windows".
Government figures believe members of the European Research Group want to be given a "ladder to climb down" so they can ultimately vote for a deal, but that the ERG will not fall in line in enough numbers for the government to win at a second vote.
A Whitehall source said they feared Eurosceptics have "boxed themselves in" by preemptively opposing a joint interpretative statement clarifying that the backstop is temporary, and rejecting reassurances the attorney general could secure as "Cox's codpiece".
On the Brexiteer side, backbench MPs feel the likely extension of Article 50 means they have a "free hit" to reject the deal again at a second vote, because the delay means they will have another chance to vote for a deal at a later date.
A senior ERG MP told BuzzFeed News they could see themselves eventually voting for a deal, but that they would vote against at the second vote. "Now is not the time to fold. I think it is extremely unlikely that the deal will pass at the second vote," they said.
There are now 27 days until Britain is scheduled to leave the EU.