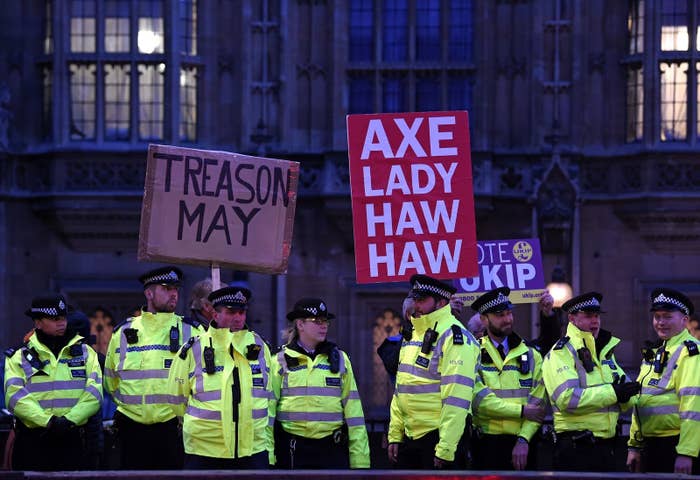 The specialist police unit set up to investigate crimes against MPs has received 558 complaints since its inception and has seen a huge increase in reports in the last year, BuzzFeed News can reveal.
The Parliamentary Liaison and Investigations team, established by the Metropolitan Police in August 2016 in the wake of the murder of Labour MP Jo Cox, has received four reports of assault occasioning actual bodily harm, four of common assault, 41 of harassment, and 379 complaints of malicious communications.
There were five bomb threats or hoaxes against MPs and seven instances of hoax noxious powder being sent to parliamentarians.
The unit has received four reports of trespass, 20 regarding criminal damage, and 88 allegations of theft.
The Met disclosed the figures to BuzzFeed News in a Freedom of Information response.
The numbers represent a sharp spike in complaints received by the police in recent months, as MPs at Westminster were targeted with abuse both online and in public.
In its first year of operation, between August 2016 and July 2017, the Met unit received 102 complaints. In the year and a half since then, 456 reports were made.
Responding to the disclosure, Commons leader Andrea Leadsom told BuzzFeed News: "These figures are extremely concerning. All MPs come to parliament to do their best for their constituents — and it is completely unacceptable for them to become a target for abuse.

"I work closely with the House Authorities on security matters and I know they work hard to keep all MPs safe, but this is a reminder of the rising challenge we face and the need to do more to make politics a safer, more respectable place."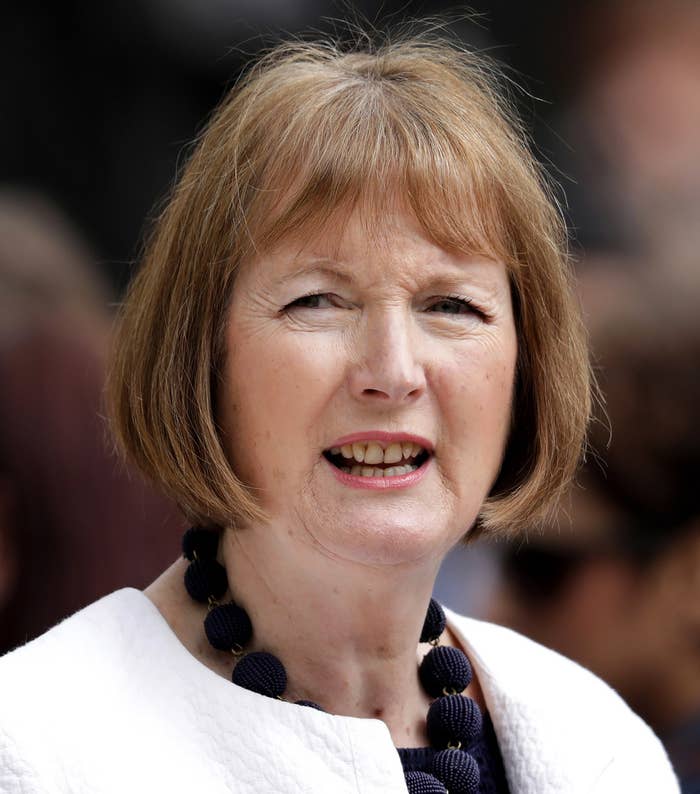 Mother of the House Harriet Harman told BuzzFeed News the rise in complaints meant a parliamentary version of Cobra, the government's emergency response committee, should be formed ahead of the crunch Brexit votes next week.
"What it shows very clearly is a serious and alarming increase of the scale of criminal offences against members of Parliament," she said. "We've got to sit up and take notice of this and we've got to stop it, it's a threat to democracy.
"As we head into next week and March 29 it threatens a serious escalation in the coming weeks and this is something that Parliament has to take seriously. What I think we should have is the equivalent of a Parliamentary Cobra."
Catherine Anderson, the chief executive of the Jo Cox Foundation, said the real numbers were likely to be even worse.
"I am appalled at both the nature and the volume of these incidents, and sympathise deeply with any Member of Parliament — indeed anyone in public life — who has been at the receiving end of violence and threats, whether online or offline," she said.
"But I am afraid that the actual picture is probably much, much worse. The kinds of attacks we are seeing today are organised, targeted and relentless, designed to wear down and intimidate those we elect to represent us.
"If we do not as a society begin to call out this behaviour, improve reporting routes, and detoxify public life, we risk deterring brilliant people from coming forward to represent us in the future. This cannot and should not be tolerated."
Harman has proposed that John Bercow hold a speaker's conference to gather data and information on the violence, harassment, and threats that MPs have been subjected to, and provided a log of incidents involving MPs, including four pieces of correspondence she had referred to the specialist police unit, and an incident in 2016 where she had called police to her advice surgery after a member of the public had threatened her staff.
Other incidents included on the log included protesters harassing prominent Brexiteer Jacob Rees-Mogg and his children outside his London home in September last year — with a police officer standing by — and in December, Labour MP Dawn Butler tweeting to say that she had been threatened on a London tube.
In 2017 the then-Conservative MP Sarah Wollaston told the Guardian that her constituency office had been graffitied by masked men, and in 2016, Labour's Angela Eagle had a brick thrown through her constituency office window.
Diane Abbott, the Labour MP and prominent Corbyn ally, received almost half of all the abusive tweets sent to women MPs in the run-up to the 2017 General Election, according to research from Amnesty International. She has reported receiving rape threats and death threats, and insults levelled against her on Twitter include a "n-word" and a "black bitch."
Labour MP Jess Phillips, who is vocal on Twitter, has said she has considered leaving the platform because of abuse, and she had received 600 threats of rape in one night on the site.
Several people have also been jailed or received suspended sentences for online harassment and threats against MPs including Stella Creasy, Luciana Berger, and Paula Sherriff. In June last year, an alleged member of a banned neo-Nazi group pleaded guilty at the Old Bailey to preparing an act of terrorism after plotting to kill West Lancashire MP Rosie Cooper.
CORRECTION
Paula Sherriff's name was misspelled in an earlier version of this post.