As Boris Johnson Recovers In Hospital, His Government Is Facing Mounting Problems On Political, Health, And Economic Fronts
As the prime minister's condition continues to improve in hospital, BuzzFeed News can reveal his government faces fresh challenges on three fronts.
The journalists at BuzzFeed News are proud to bring you trustworthy and relevant reporting about the coronavirus. To help keep this news free, become a member and sign up for our newsletter, Outbreak Today.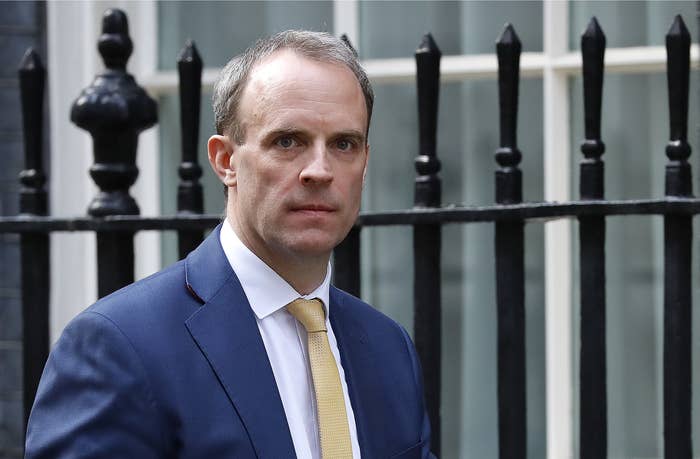 As Boris Johnson begins what his senior team thinks will be a monthlong road to recovery from the coronavirus, ministers have warned that his government is facing mounting problems on the political, health, and economic fronts as it battles the pandemic in his absence.

Senior ministers are urging the prime minister, who spent three nights in intensive care this week, not to rush back to the day-to-day running of government. They believe he should act at most as "chairman of the board" for several weeks while he recuperates and allow foreign secretary Dominic Raab to operate as "CEO" in charge of daily decision-making.
One minister said that the current lockdown was likely to continue until early to mid-May at the earliest anyway, allowing Johnson a month to make a "phased" return to work while immediate decisions are left to the cabinet.
But as the prime minister's condition continues to improve in hospital, BuzzFeed News can reveal his government faces fresh challenges on three fronts:
Trust between the Downing Street political team and civil service officials is at an "all-time low" after a restructuring of the government's coronavirus response led to accusations of a "power grab" by cabinet secretary Mark Sedwill.

The UK's Scientific Advisory Group for Emergencies (SAGE) this week investigated doubts about the efficacy of possible antibody tests and concerns about how long immunity from COVID-19 may last, with one source warning: "There is no exit strategy yet."

Chancellor Rishi Sunak is under pressure from ministers to bolster his economic package as ministers fear millions of people have fallen through the cracks of his measures so far, thousands of small businesses could go bankrupt and the UK economy may contract by 25% this quarter.
Johnson's hospitalisation understandably threw the Downing Street operation into turmoil this week, with the prime minister's health the key concern for political aides who were relying on official announcements for updates on his condition.

The lengthy absence of Johnson's chief aide, Dominic Cummings, who is also ill with the virus, has naturally added to the vacuum of political leadership, with no certainty over when he will return. Several government advisers told BuzzFeed News they had not heard from Cummings for some time since he developed symptoms of COVID-19 12 days ago. His absence has created confusion over who is in charge on the political side, according to senior officials.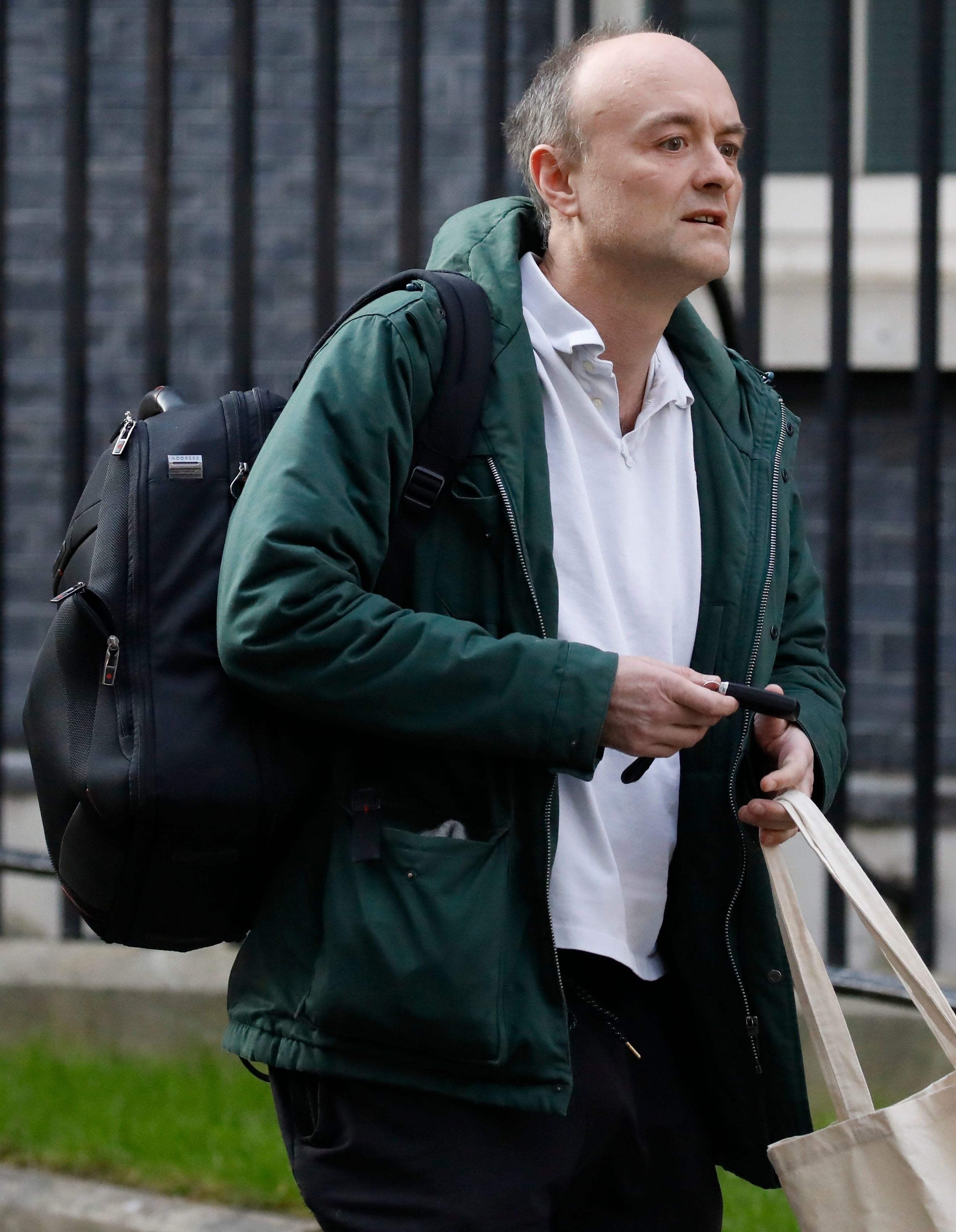 But the dysfunction goes beyond the enforced benching of the government's two most powerful players. As the UK seeks to present a united approach in tackling the coronavirus crisis, insiders said that the Vote Leave faction of political aides in Number 10, led by Cummings, was at war with Sedwill and other senior civil servants. The fallout blew up as Johnson's allies blamed — both in private and in briefings to the media — the civil service for its lack of preparation for the pandemic.
In the early stages of the outbreak in January and February, Cummings and some Number 10 political aides saw the issue chiefly as one for officials and public health experts to get on top of, multiple sources said. That didn't happen, they believed, and this exacerbated what they saw as a failure by the Department of Health and Public Health England over several years to prepare for a pandemic, leaving the UK to start from a significantly lower base than other countries like Germany on issues such as testing and ventilators.
But officials across Whitehall accused Johnson's political team of not taking the virus seriously until the last few weeks and of providing a lack of leadership on what was the main issue facing the country.
A minister told BuzzFeed News: "There have been many competing command structures. Number 10, government departments, especially DHSC, NHS national-level leadership, NHS trusts, Public Health England and groups of academic experts inside government. They are not integrated clearly, there is no real sense of who is in charge, they each have their own interests, and they have spent weeks contradicting each other. I would be surprised to see Public Health England continue in its current form after this."
The political-civil service divide worsened two weeks ago, insiders said, when Sedwill attempted to "restructure" the government's coronavirus response by putting senior officials in charge of a centralised team responsible for day-to-day management of the crisis. This "power grab" resulted in political advisers being "frozen out" of key decisions, one source claimed, adding that trust was at an "all-time low".
Raab's accession to acting prime minister while Johnson is in hospital has not yet cleared things up. While the foreign secretary has won praise internally for stepping up in extremely difficult circumstances, it remains unclear whether he is formally in charge, as aides and officials continued to squabble, insiders said, while senior officials used the situation to further expand their own influence. There have been calls to formalise Raab's position while the prime minister is on the mend.
Conservative MPs are also beginning to worry that Johnson's election-winning agenda is now out of the window and that the civil service will use the coronavirus to curb Cummings' dream of imprinting his worldview on British public life for a generation.
"The post-election policy agenda on which we won such a huge mandate could now be ruined. What can be saved is an unresolved question," an MP said, raising the question of whether senior aides would want to stick around, should the pandemic dominate the next two years of UK politics and shift public opinion towards greater state intervention in the economy. They also said that ministers and departmental aides not on the frontline coronavirus fight have found themselves with nothing to do as their briefs were removed from the agenda.
One Whitehall insider said they thought the relationship between Downing Street and the civil service was beyond repair: "Number 10 advisers think the civil service are a bunch of wets who failed to prepare and got us into the worst crisis since World War II. The civil service thinks Number 10 advisers are a load of idiots and lunatics who shouldn't be anywhere near power."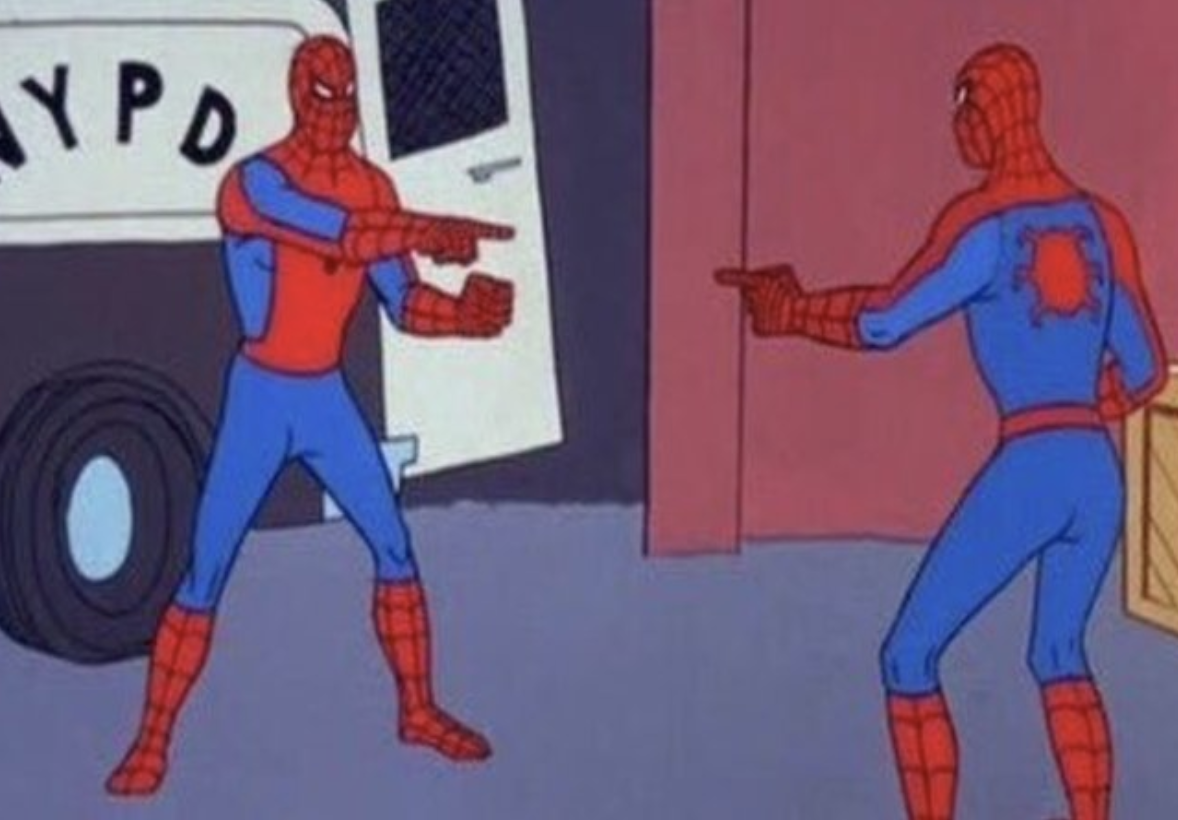 The source referenced the meme of two Spider-Men pointing their fingers at each other, predicting that this would resemble Cummings and Sedwill blaming each other at a forthcoming public inquiry. Number 10 insisted it was "categorically not true" that aides and officials were at odds. "Political aides and senior civil servants are working closely together to fight coronavirus," a spokesperson said.
With the government gripped by political uncertainty, the alarm was sounded this week over the health response to the coronavirus, in particular over the UK's lack of an exit strategy to its current lockdown.
Scientists on SAGE — the body that is advising the government on the pandemic — have become concerned by reports from Asia about the efficacy of any potential antibody test for the virus and over how long immunity lasts after a person has contracted the disease. These fears became SAGE's main focus this week, a source familiar with the group's work said.
Public Health England had raised hopes that an antibody test could be ready "within days", only to be forced to backtrack, and the UK is now trying to get its money back for the millions of antibody tests it bought that do not work. Johnson too had indicated that this was his preferred route out of the lockdown.
But a study from scientists in China this week suggested that people who have had the coronavirus only had very low levels of antibodies following their recovery. Separately, South Korea's Centers for Disease Control and Prevention said the virus may be "reactivating" in people who had previously been cured.
SAGE is prioritising determining how long immunity from the virus lasts. If immunity lasts for a shorter period of time than hoped, or the antibody tests do not work, it would call into question the plan to issue so-called antibody passports letting those who have had the disease go back to work. "There is no exit strategy yet," other than ongoing social distancing, the source familiar with SAGE discussions said.
Ministers have also expressed concerns to the Home Office that heavy-handed policing by some forces risks more members of the public flouting the lockdown. One minister raged to BuzzFeed News about police in Northamptonshire and Cambridge contradicting official government guidance this week, saying any repeat in future weeks could lead to "civil disobedience on a mass scale putting thousands of lives at risk".
The potential for a lengthy extension of the lockdown, or social distancing measures being phased in and out as NHS capacity goes up and down, has led several ministers to call on Rishi Sunak to go further than his existing emergency package does in protecting the economy. Estimates that the UK GDP could shrink by 25% in the second quarter are "not crazy", said a Treasury insider.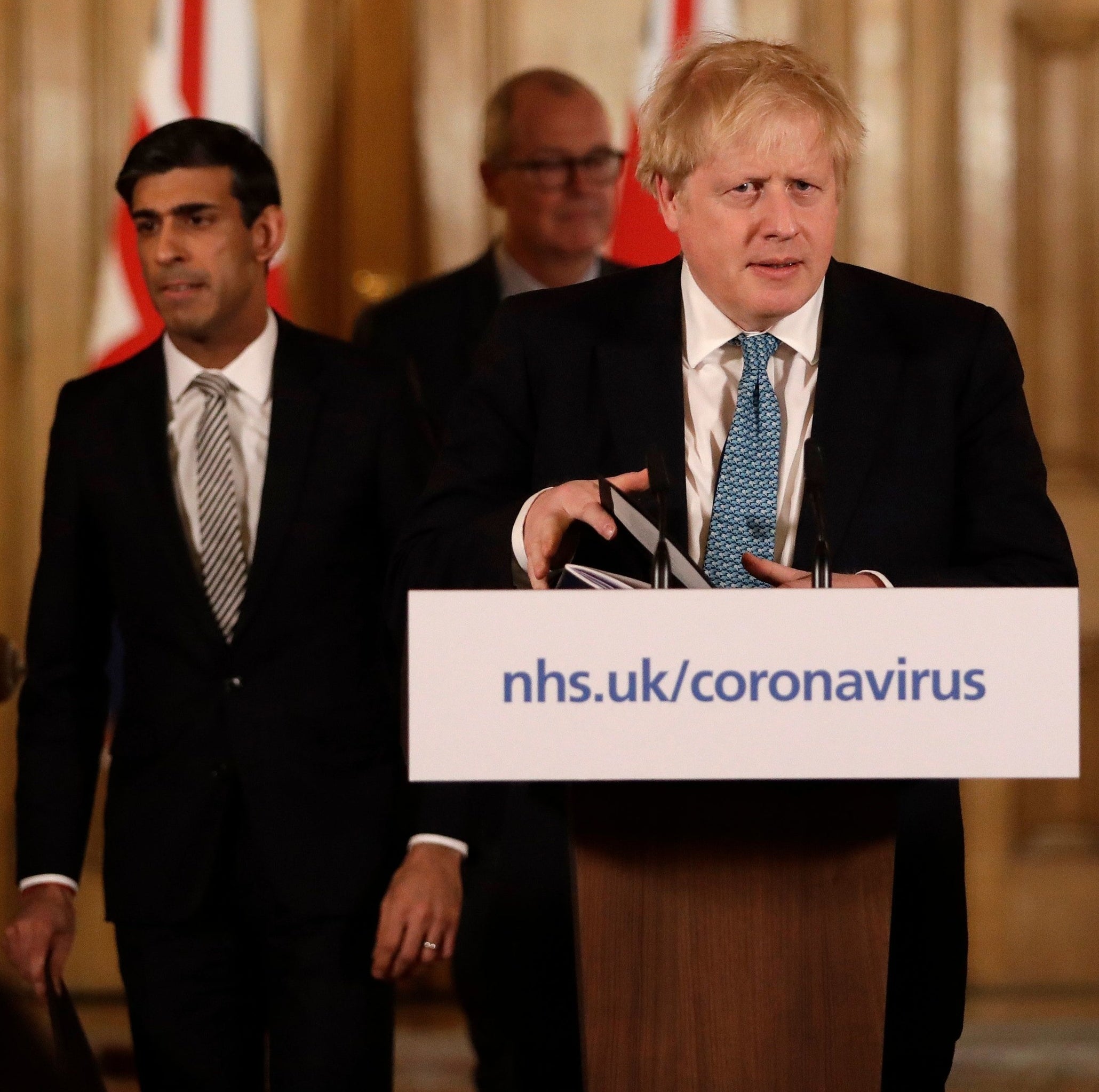 The chancellor has won praise from big business over his support measures, with one industry insider saying: "The FTSE companies are all walking around in 'I heart Rishi' T-shirts." But small and medium-sized businesses were struggling and required greater intervention, some senior Conservatives said.
The main area of criticism of the economic response has been the coronavirus business interruption loan scheme (CBILS, pronounced "Sybil's") by Treasury officials. This week, City AM reported that just 2,000 of the loans had been made, totalling only £290 million. Ministers are worried that the CBILS scheme is badly behind similar schemes in other European countries. Switzerland has already loaned more than £10 billion to 76,034 businesses, and in Germany tens of thousands of businesses have applied for €7 billion worth of credit.
Ministers want the Treasury to write off the loans after a set period of time so more firms apply, fearing that otherwise thousands of small businesses will go bust within weeks, putting millions out of a job. Unless there is more action from the chancellor, high street businesses across the country will be "decimated", the industry insider said. A Treasury spokesperson said: "We've made changes to the loan scheme and we're working with the banks to get this support out. We're making good progress with the latest statistics showing a fourfold increase in a week, with £453 million worth of loans approved for 2,500 businesses."
Tory MPs also want Sunak to take action to extend the coronavirus job retention scheme, which allows firms to furlough workers with the state picking up 80% of their salaries. The Treasury is concerned that it simply does not have the money to extend this scheme beyond the summer. But MPs told BuzzFeed News that thousands of new job starters had missed the cutoff point to be eligible, and uncertainty over how long the scheme will continue has meant businesses are preparing to lay off furloughed workers en masse.
There are also fears that millions of self-employed workers will be unable to pay their bills because the Treasury's scheme only allows them to claim 80% of their profits, rather than their revenues. Many self-employed people have revenues of tens of thousands of pounds per year but profits of just a few thousand, leaving them with a paltry sum from the government to live off. Tory MPs are particularly concerned about this as self-employed people have historically often been Conservative voters.
A Treasury spokesperson defended the scheme: "The UK government's Self-Employment Income Support Scheme is one of the most generous in the world, that 95% of the self-employed will be able to benefit from." A source suggested that colleagues demanding an unlimited bailout were forgetting they were Conservatives.