Conservative MPs Have Demanded The Government Raises Benefits And Pays Workers' Wages
Chancellor Rishi Sunak faced a backbench revolt from Tory MPs who said he had "not gone far enough" to help businesses and families.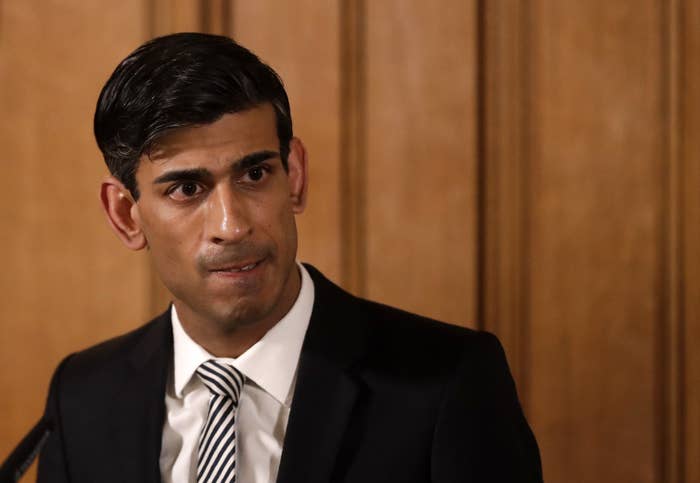 Conservative MPs have called on the government to immediately increase benefits and start paying the wages of millions of Britons — as they criticised the Treasury for "not going far enough" in its response to the coronavirus crisis.

Former work and pensions secretary Iain Duncan Smith urged ministers to immediately raise benefit rates and slash the waiting time for universal credit payments.
"You could change the benefit rates allowing the greater expanse of money to flow. This could be done today," Duncan Smith — the architect of the universal credit scheme — told Treasury minister John Glen.
Tory MPs from both wings of the party lined up to demand more from the government during an urgent question in the House of Commons on Thursday morning.
Former business secretary Greg Clark warned that workers were being laid off now and said: "The loan scheme that the chancellor announced on Tuesday is not enough to change that."
"If the government does not act immediately, large numbers of people will be unemployed," Clark said, calling for "the nation paying the wages of people for the next few weeks".
"At a stroke this would save people's jobs and save businesses," Clark said, adding that it had to happen "without delay, now".
Glen responded that the government would be announcing new measures soon and insisted ministers were working "flat out, 24/7".
But Tory backbencher Bernard Jenkin joined the criticism, telling the Treasury that chancellor Rishi Sunak's package on Tuesday was "simply not going to be enough"
Tory "diehards are lining up for far more radical measures", Jenkin said, warning: "The government must take note" and "say something today" to reassure the public.
Tory MP Peter Aldous joined the calls for the government to pay workers' wages, telling the Commons that the state "must support payroll costs far more directly as other European countries are doing".