Cabinet Ministers Are Plotting For A Harder Brexit If Theresa May's Chequers Plan Fails
"It's not too late to do a version of Canada if Chequers goes wrong," a Leave-supporting minister told BuzzFeed News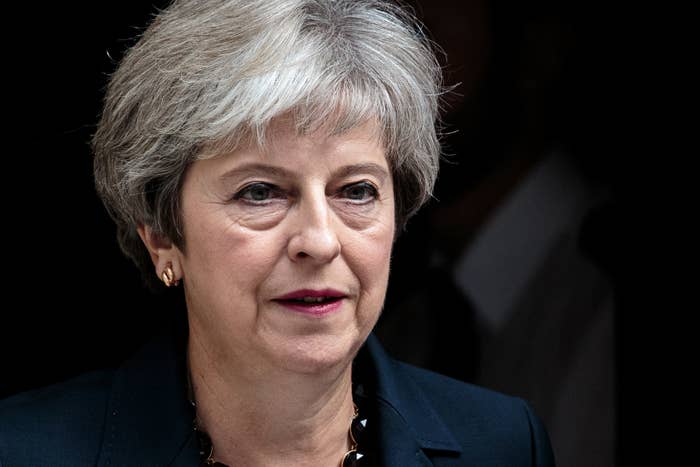 A group of Brexiteers in Theresa May's cabinet want the prime minister to pivot to a new strategy based on the European Union's free-trade deal with Canada rather than make new concessions to Brussels if the EU dismisses her Chequers plan, BuzzFeed News has learnt.

Leavers in cabinet who stayed loyal to the prime minister – including, colleagues say, the Brexit secretary Dominic Raab – want May to adopt a harder "third way" approach if her preferred plan is explicitly rejected, according to several Tory ministers, MPs and advisers.
"It's not too late to do a version of Canada if Chequers goes wrong," a Leave-supporting minister told BuzzFeed News.
Following the resignations of Brexit secretary David Davis and foreign secretary Boris Johnson over Chequers, half-a-dozen Brexiteers remained in cabinet and agreed to publicly support the plan, even though they shared their Leave-supporting colleagues' reservations. According to people familiar with their thinking, they are willing to compromise to get a deal, but Chequers is as far as they're willing to go and they won't accept more concessions.
Esther McVey, the welfare secretary, Penny Mordaunt, the international development secretary, and Andrea Leadsom, the leader of the House of Commons, are said to be in this group. So is Raab, the sources said, even though he told a parliamentary committee this week that a Canada-style deal is not on the table.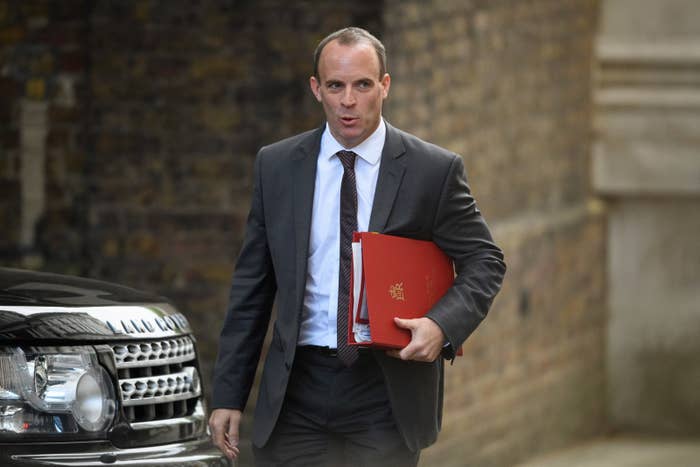 It is significant that their views are diverging from those of 10 Downing Street, which has refused to budge on Chequers, insisting that it is the only option under consideration and will get the backing of MPs and the European Commission.

"A third option between Chequers and no deal is increasingly being floated," said one government source familiar with the thinking of the Brexiteer cabinet ministers. "It would look something like Canada-plus."

Another Whitehall source supportive of the 'third way' idea told BuzzFeed News: "Number 10's view that it's either Chequers or no deal is total crap. It's not too late to change course."
Some of the Tories' most ardent Eurosceptic backbenchers have publicly urged the prime minister to abandon Chequers now for a more limited free-trade arrangement based on that of Canada. This option is favoured by Davis, and members of Jacob Rees-Mogg's influential European Research Group.
The Brexiteers left in cabinet, while still hoping that the Chequers plan succeeds and defending it in public, are now privately also saying they want May to go for the harder Canada-plus option if Chequers fails, the sources said.
Those ministers think there's still time to pursue an alternative trade arrangement that the EU and Tory Eurosceptics would accept – and don't believe claims by 10 Downing Street that it's either Chequers or no-deal. "I don't think it's a binary choice," a Whitehall source told BuzzFeed News.
The "Canada-plus" model mooted by some Brexiteers envisages a new economic arrangement that would allow goods to be traded without tariffs, with closer alignment in certain areas such as financial services than the EU has previously allowed under its most comprehensive trade deals with non-members. It would be a clearer move away from the union than would be the case under Chequers or any of the softer plans being pushed by MPs concerned about the economic impact of Brexit.
Neither Chequers nor Canada provides a solution to the Irish border issue to prevent the reintroduction of fixed border posts for customs checks that would undermine the Good Friday Agreement. This, rather than the shape of a post-Brexit trade relationship, remains the biggest single sticking point in the negotiations. Regardless of what they agree on trade, the UK and EU need to find a way to avoid a hard border in Northern Ireland soon if they are to get a withdrawal agreement by March.
May's Chequers plan, named after her official country residence where it was unveiled in early July, sparked an immediate backlash at all levels of the Conservative party. As well as the two cabinet resignations, there were angry protests from backbench MPs and grassroots activists who claimed that the new approach would keep the UK too closely aligned to the union and amount to a betrayal of the referendum.
The Chequers proposal would formally remove the UK from the EU's single market and customs union but keep it closely aligned to the union's rule book and market for goods. Although May insists it will both fulfil the referendum result and preserve trade with the EU, it has been attacked by politicians on all sides of the Brexit divide in Westminster. Eurosceptics are especially furious and some spent the summer mobilising to thwart the plan.
Chequers also faces significant opposition in Europe. Although the European Commission hasn't definitively ruled it out in its entirety, officials in Brussels and EU capitals have indicated that it crosses key EU negotiating principles. Many observers believe May will have to concede more to secure the close trading relationship that Chequers seeks.
Despite these obstacles, advisers in 10 Downing Street insist they can get Chequers through. One argument they've deployed to convince Tory MPs to back the plan is that the only alternative is crashing out of the EU in April without an agreement. One Downing Street insider told BuzzFeed News earlier this week: "Chequers is the only option, otherwise it's no-deal. The EU knows that too – that's why they will agree to Chequers with no meaningful concessions."
That view is too stark, according to a Whitehall source who is familiar with the thinking of the Brexiteers in cabinet.