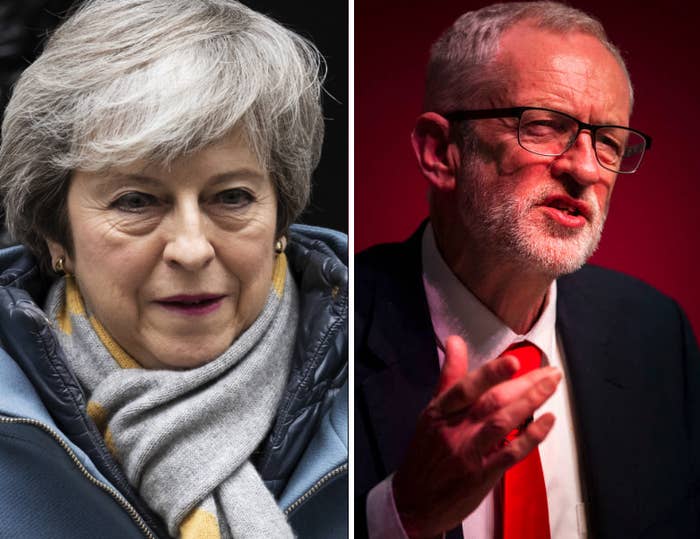 A core group of around 20 hardline Brexiteers is threatening to vote down Theresa May's deal for a third time next week and bring down her government at a confidence vote called by Jeremy Corbyn.
But as Eurosceptic Conservative MPs divide on how to approach the third meaningful vote due next week, a wider group of Brexiteer rebels are now keen to back the deal on the condition that May commits to stepping down as prime minister in the summer.
Downing Street remains pessimistic that the PM's deal will pass at the third attempt. A senior government source told BuzzFeed News that they expected a significant number of Brexiteer switchers, but not enough to secure a majority next time round.
The source said the government could lose the third meaningful vote by between 20 and 40 votes, and then hope to win with support from Labour backbenchers at a fourth attempt.
On Thursday night, parliament will vote on a motion to extend Article 50 to June, as well as amendments calling for a second referendum, or allowing parliament to take control of the Brexit process, or ruling out a third meaningful vote.
Though in a tweet this morning, European Council president Donald Tusk warned he would be recommending that the EU should consider a long delay to Brexit.
There is a hardcore group of up to 20 Brexiteer MPs who, as one colleague says, "will never vote for a deal". This is said to include hardline members of the European Research Group including Mark Francois, Andrew Bridgen, Andrew Rosindell, and Owen Paterson, who have indicated that they will continue to oppose a deal.
The group is also made up of a small number of Tory MPs who want to pursue a no-deal Brexit at all costs. These ultra-hardline MPs are said to include John Redwood and Anne Marie Morris, who are so uncompromising that they did not even vote for the ERG's favoured Malthouse plan on Wednesday night.
These MPs are determined to vote against the deal at the third meaningful vote, and believe that they can bring down the government if Labour calls a confidence vote after the deal loses for a third time.
The MPs then hope to quickly install a Brexiteer prime minister to replace May. A new PM would face the same challenges when it came to House of Commons arithmetic, but these hardcore MPs feel it would increase the chances of their preferred no-deal, which remains the legal default option despite the Commons voting against it last night.
One MP in the group told BuzzFeed News: "There are enough of us to do it." Given May lost the second meaningful vote by a margin of 149, only a small number of rebels have to maintain their opposition to sink the deal again.
The larger group of wavering Brexiteer MPs who are considering voting for the deal next week cannot be described as "soft", as it is made up of some of the most historically hardline Eurosceptics.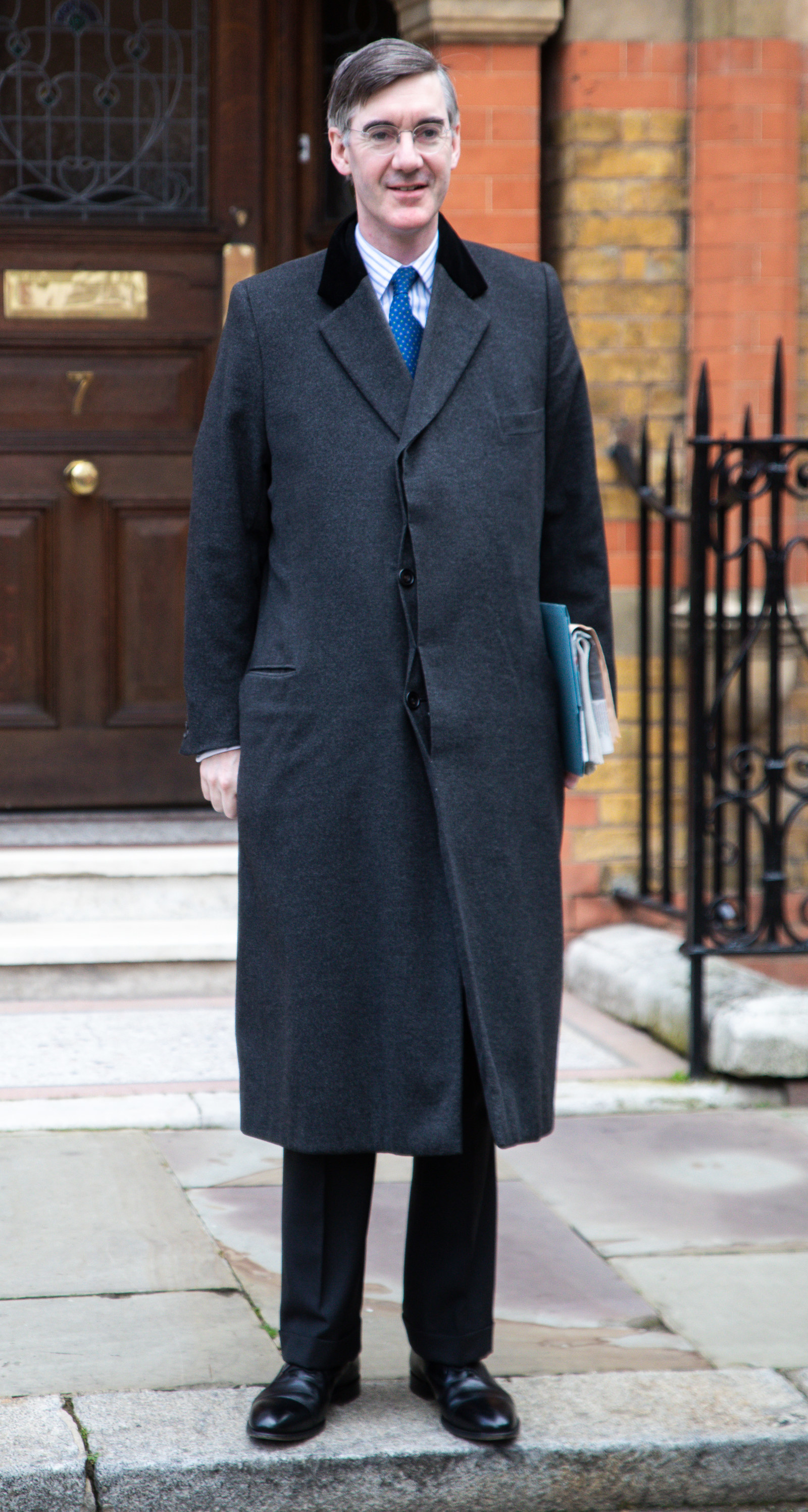 It includes ERG rising star Simon Clarke, who has been one of the most outspoken critics of the deal, veteran Brexiteers Peter Bone and Michael Fabricant, and Lucy Allan, who said on Thursday morning: "Now the options we are faced with is Theresa May's deal or no Brexit." ERG leader Jacob Rees-Mogg is also said to have sympathy with this position.
This group has two conditions for it to vote for May's deal. It wants attorney general Geoffrey Cox to change his legal advice to say that the UK would have a right to quit the withdrawal agreement under the Vienna Convention.
And it wants May to publicly commit to stepping down as PM by the summer so a new leader can take over the future relationship negotiations with the EU, which are due to ramp up in the autumn.
As one MP told BuzzFeed News the bargain is: "Our votes for your resignation."
Downing Street is preparing to undertake a massive charm offensive over the weekend to persuade these MPs to switch. May's allies are not ruling out striking a deal with the rebels whereby she agrees to quit in exchange for their votes.