The Future Of Theresa May's Brexit Deal Is In The Balance As Westminster Braces For A No Confidence Vote
After a week of turmoil and resignations, the prime minister is waiting to find out whether enough Tory MPs have submitted letters to trigger a vote on her leadership.
by
,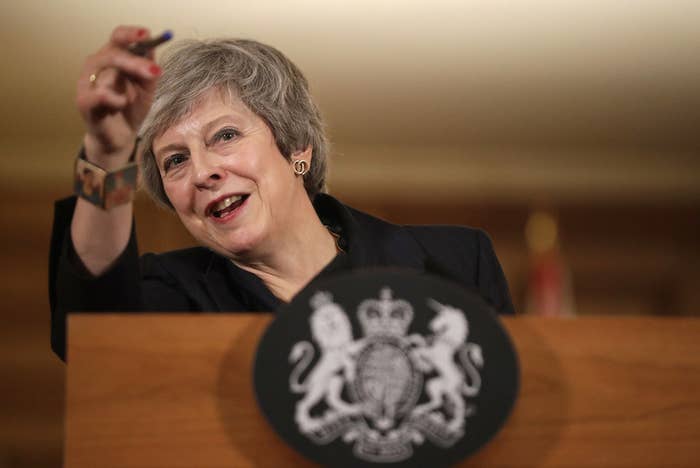 What We Know So Far
Amber Rudd Is the new work and pensions secretary, and Stephen Barclay the new Brexit secretary, after a tumultuous few days in Westminster.

Theresa May doubled down on her EU withdrawal agreement after a day of cabinet resignations on Thursday, but Westminster is waiting to hear whether she'll face a no confidence vote.

Environment secretary Michael Gove decided to stay in the cabinet. He rejected May's offer to become Brexit secretary after she told him he would not be able to go back to Brussels to renegotiate aspects of the deal.

Brexit secretary Dominic Raab resigned hours after she won cabinet backing for a withdrawal agreement brokered with the EU.

Work and pensions secretary Esther McVey also resigned, accusing Theresa of not honouring promises made to voters, along with several junior ministers.

Eurosceptic Jacob Rees-Mogg is among the Tory MPs who have sent a letter withdrawing support for Theresa May's leadership – 48 no-confidence letters would trigger a vote.

But Theresa May defended the agreement as the only way to achieve Brexit and has vowed to stay and said she is "determined to see this through."
Andrea Leadsom has said there is "more work to be done" on Theresa May's draft Brexit deal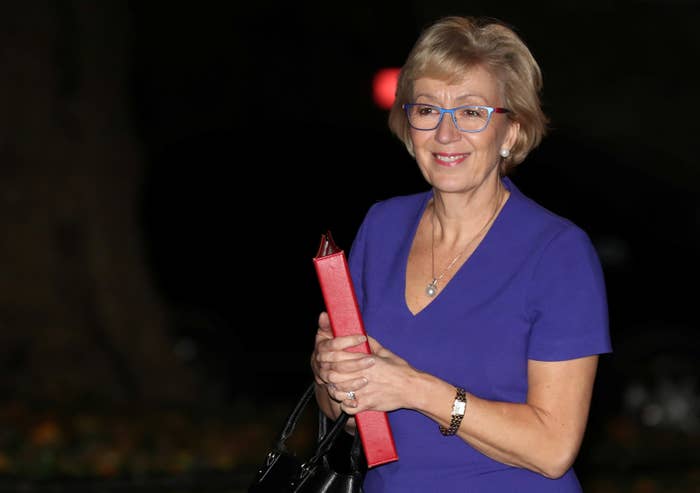 The leader of the House of Commons has said that the prime minister's draft EU withdrawal agreement needs to be worked on before it is signed off at a meeting of EU leaders on Nov. 25.
"I'm absolutely determined to support the prime minister in getting the best possible deal for the UK as we leave the EU," Andrea Leadsom told Sky News. "There is still more to be done and we do still have more time before the EU Council at the end of the month."
Leadsom already told friends after the crunch cabinet meeting this week that she did not support key aspects of the deal, BuzzFeed News reported on Saturday. An ally said that she felt she would be unable to introduce the meaningful vote to parliament in her role as Commons leader unless changes are made to the deal. They said she could resign ahead of the vote.
She is convening a meeting with Michael Gove, Liam Fox, Penny Mordaunt, and Chris Grayling to "rewrite" the agreement. Other Brexiteers dismissed the meeting as an attempt to save face, noting that May has already ruled out any further changes.
—Hazel Shearing and Alex Wickham
Here's the inside story of all the Brexit chaos that gripped Whitehall this week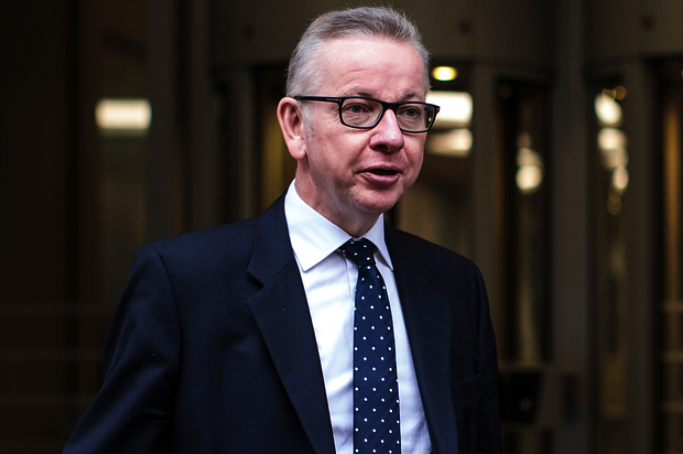 The stark consequences of a no-deal Brexit were laid bare for Michael Gove at a roundtable meeting with representatives from the food industry last month. There was no sugarcoating it: Mars bars could run out within weeks if the UK left the EU without a deal.
According to an industry insider present, the environment secretary was left reeling by a briefing from the Food and Drink Federation that of the 21 ingredients that make up a Mars bar manufactured at their factory in Slough, two imported products go off within a few days.
In the event of no deal, gridlock at the port of Dover would effectively shut down one of the country's main routes for food imports. The ingredients couldn't be stockpiled. The experts told Gove the UK's entire supply of Mars bars would run out within two weeks.
The striking case study helps explains the former Vote Leave campaigner's decision to stay in the government on Friday.
Allies of Gove told BuzzFeed News that, despite warmly backing the deal at cabinet on Wednesday, he privately loathes the agreement Theresa May has made with Brussels. But, they said, his experience running the Department for Environment and Rural Affairs had convinced him that the alternative of no deal was unconscionable.
You've heard about the resignations — but behind this week's Brexit carnage lies an extraordinary tale of Mars bars, a secret "burger club" in the cabinet, and an ill-fated proposed flight across the Channel.
Read more: Here's The Inside Story Of All The Brexit Chaos That Gripped Whitehall This Week
—Alex Wickham
Theresa May has promoted a virtually unknown minister to be the Brexit secretary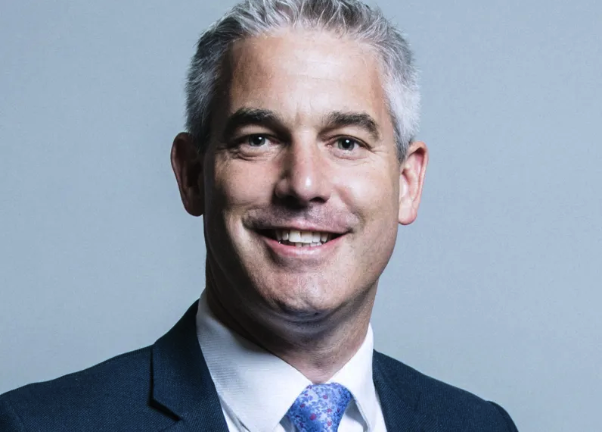 Theresa May made two new appointments to her cabinet on Friday, bringing in a relatively unknown junior minister to replace Dominic Raab as Brexit secretary.
Stephen Barclay, a former banker, has been given the top job at the Department for Exiting the European Union (DExEU). He was previously minister of state at the Department of Health and Social Care. He is also a previous economic secretary to the Treasury and City minister.
Barclay is a relative unknown, and his appointment was met with surprise from political commentators.
A spokesperson for the prime minister would not be drawn on how many other MPs turned down the job before Barclay.
Barclay's new role, the spokesperson said, will focus on implementing Brexit within the UK, rather than on negotiations with the EU. "He will be doing a mostly domestic role," they told reporters. "The prime minister will be completing the last 10 days of negotiations."
Read more: Theresa May Has Promoted A Virtually Unknown Minister To Be The Brexit Secretary
—Hannah Al-Othman
Amber Rudd is back as work and pensions secretary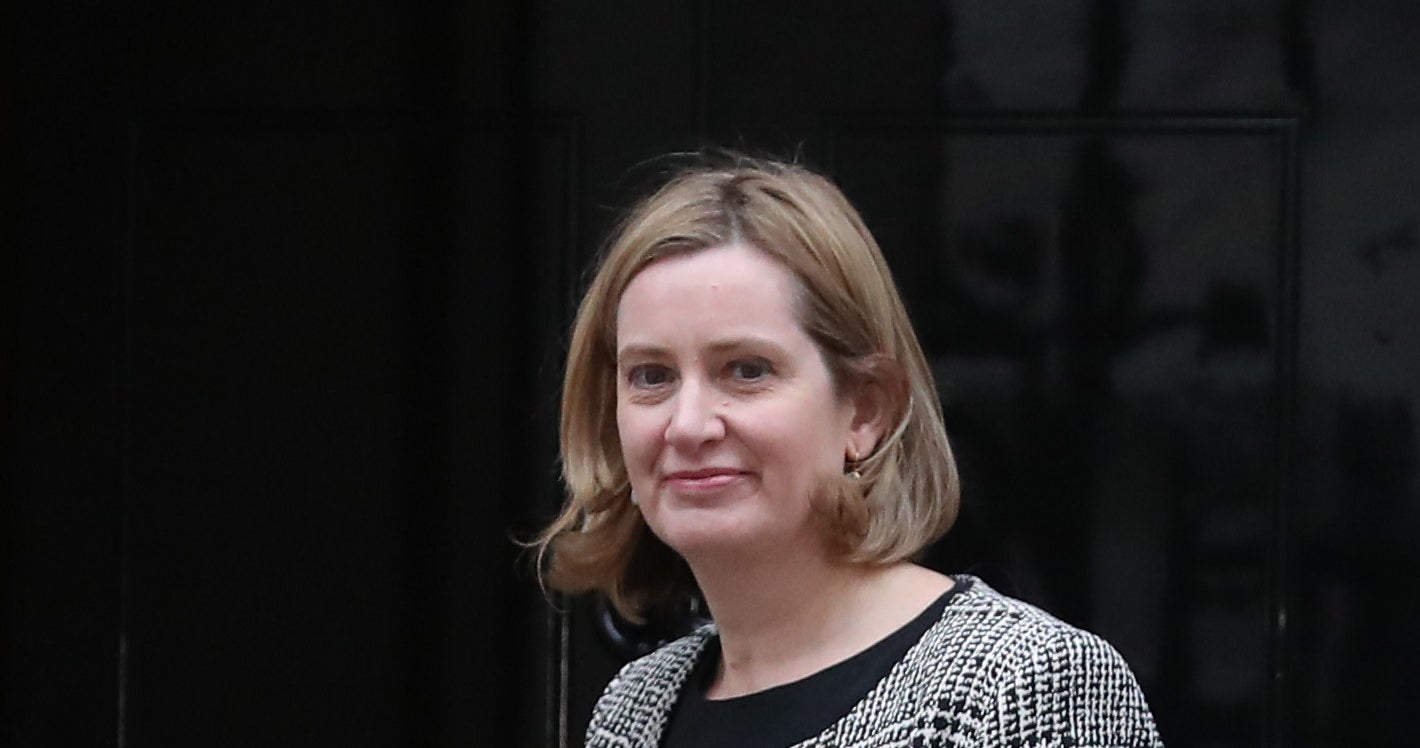 Amber Rudd, formerly the home secretary, will replace Esther McVey at the Department of Work and Pensions.
Rudd, who backed Remain in the referendum, was forced to quit the Home Office earlier this year after she admitted to "inadvertently" misleading MPs over deportation targets.
Labour quickly seized on the decision.
An official report later found that she was "let down" by her officials at the Home Office.
Stephen Barclay, formerly a minister at the Department of Health, has been promoted to the Brexit department.
—Alan White
We spoke to that guy who keeps shouting "stop Brexit" outside parliament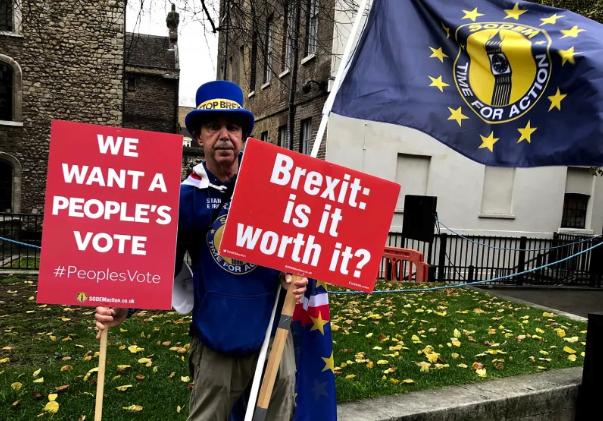 On Friday, at the end of a wild week in Westminster, BuzzFeed News tracked down the man that everyone has been talking about.
No, it's not Michael Gove, it's not Dominic Raab, and it's not even Jacob Rees-Mogg. It's Steve Bray, a 49-year-old self-employed numismatist (that's a coin specialist to you and I) from South Wales.
We asked Bray, who has been outside parliament with an EU flag and a megaphone all week, why and how he's been staging his one-man protest.
How do you manage to be here every day? Have you had to give up work?
For the first year I was self-funded, I sold a chunk of stuff. Now people help keep me going, but I live on [the] bare minimum.
I've been at parliament for 17 months now, every day they're sitting. Initially I was getting a lot of abuse, mainly the black-cab drivers. I had threats on my life, things like that. You've got a lot of angry people who've voted to leave, and I say "you've won, get over it", but in reality we've all lost.
Read more: We Spoke To That Guy Who Keeps Shouting "Stop Brexit" Outside Parliament
—Hannah Al-Othman
Michael Gove has confirmed his decision to stay in the government in his first statement since Wednesday's cabinet meeting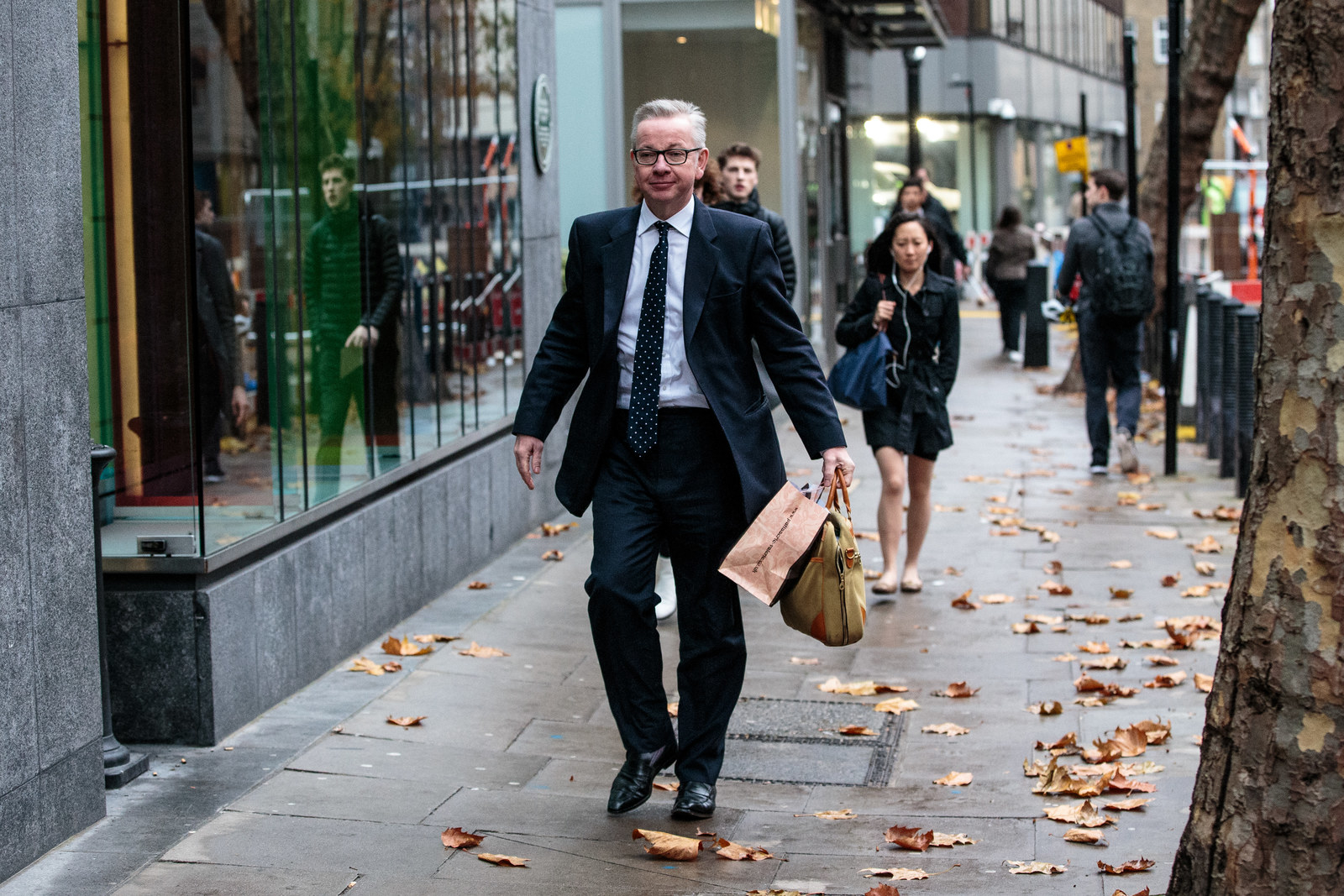 In his first public comments since Wednesday's crunch Brexit cabinet meeting, environment secretary Michael Gove has confirmed his decision to stay in the government to "focus on getting the right deal".
He said in a statement on Friday morning: "I've had a very good morning in a series of meetings with my colleagues here at Defra, just making sure that we have the right policies on the environment, on farming and on fisheries for the future.
"And I'm also looking forward to continuing to work with all my Government colleagues, and all my colleagues in Parliament in order to make sure that we get the best future for Britain.
"I think it's absolutely vital that we focus on getting the right deal in the future and making sure that in the areas that matter so much to the British people, we can get a good outcome."
—Alex Wickham
Westminster is waiting to hear whether Theresa May will face a no-confidence vote. Here's how the process works.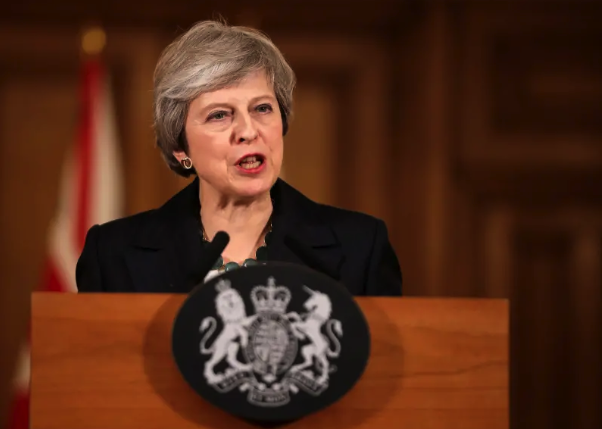 British politics has been obsessed for the last three days with one number: 48. That represents 15% of current Conservative MPs, the threshold for triggering a vote of no confidence in the party's leader, prime minister Theresa May.
Since it emerged on Tuesday that UK government and EU officials had agreed a draft Brexit deal, there has been febrile speculation at Westminster that the magic number had been reached as furious Brexiteers and even Remainers finally lost patience in May's leadership.
But how does the process work, and what happens once 48 no-confidence letters have been submitted?
This is the mechanism for triggering a no-confidence vote: The dissenting MPs individually write letters to Sir Graham Brady, chair of the 1922 Committee, the body that represents Tory backbenchers, expressing no confidence in the prime minister. On Thursday, the leader of the hardline Tory Brexiteer European Research Group, Jacob Rees-Mogg, theatrically announced that he had submitted his letter to Brady at a packed press conference on the steps outside parliament.
Brady keeps tally, and if the threshold is reached he'll call a vote of all Tory MPs — unless Theresa May decides to resign first.
Read more: This Is How A Tory Leadership No-Confidence Vote Works
—Alex Spence
Environment secretary Michael Gove has decided to stay in the cabinet rather than resign over Theresa May's Brexit withdrawal agreement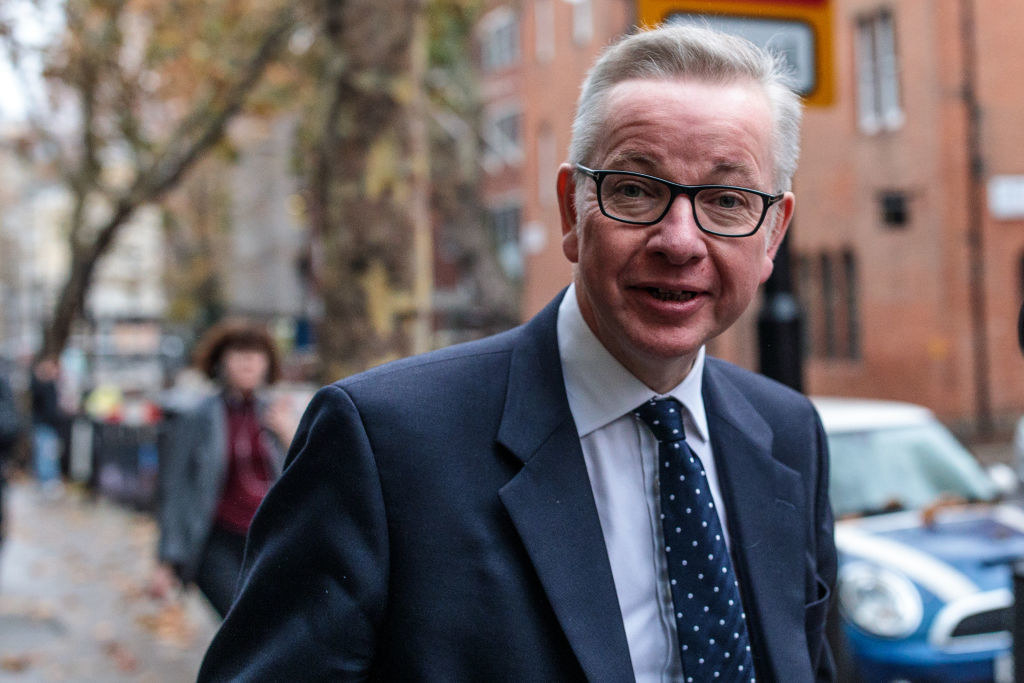 Gove yesterday rejected May's offer for him to become Brexit secretary, after the prime minister told him he would not be able to go back to Brussels to renegotiate aspects of the deal he is unhappy with. He will instead remain in his post at the Department for Environment, Food and Rural Affairs.
Allies of Gove said he thought the deal was a bad one, but the alternative of no deal was worse.
Gove's decision not to quit is a significant boost for the prime minister after two Brexit-supporting cabinet ministers left her government yesterday, and the first sign that she could yet steady the ship.
Downing Street hopes Gove's assessment that the risk of no deal or no Brexit is worse than May's deal will convince other ministers to stay in the government.
International development secretary Penny Mordaunt is considering her position after Number 10 rejected her attempt to secure a free vote for the cabinet on the deal.
—Alex Wickham
Theresa May stepped up her campaign to sell her Brexit deal to the British public on Friday morning, answering questions from callers on LBC Radio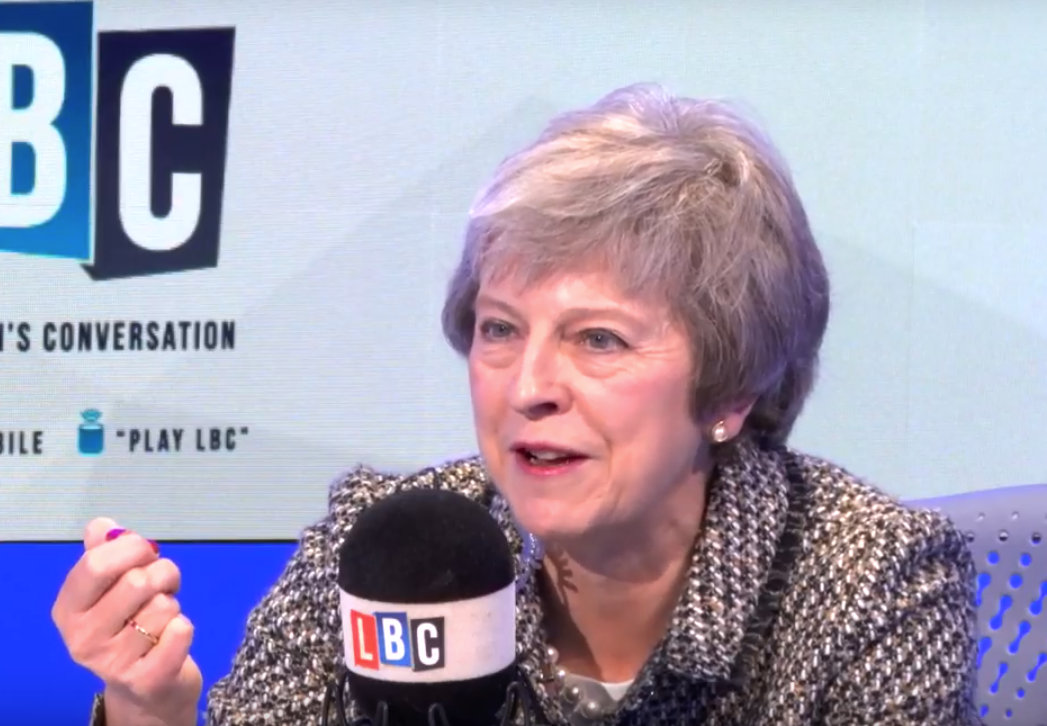 Prime Minister Theresa May has stepped up her campaign to sell her Brexit deal to the British public, answering questions from callers on LBC Radio on Friday morning, the day after the resignation of two cabinet ministers and several other ministers over her Brexit deal.
LBC's Nick Ferrari opened the interview, asking her to confirm reports that she had offered environment secretary Michael Gove the position of Brexit secretary following the departure of Dominic Raab on Thursday. There is widespread speculation that Gove is set to resign.
"I don't talk about things to do with the cabinet reshuffle. I haven't appointed a new Brexit secretary yet, but obviously I'll be doing that over the course of the next day or so."
During the 30-minute interview, May admitted that she herself had concerns about her EU withdrawal agreement after one caller, a Conservative councillor, said sections of her deal commit the UK to a "neverending backstop".
"I know there's a lot of concern about the backstop; I fully recognise that, and I have some of those concerns myself," she said.
"But obviously alongside that, what's called the withdrawal agreement — the backstop is part of that — is the future relationship, the document that says: 'Here is the basis on which we're going to continue to cooperate with the European Union on things like coming together to deal with organised crime and terrorism, here's the way in which we're going to be able to continue to trade with the European Union in the future'.
"It will be the case in that future relationship that parliament will have the ability to decide who comes into our country, how we spend our money so we can spend the money we're sending to the EU today on our NHS and other priorities, and determine our laws."
The prime minister also told a caller how she could be personally affected by the impact of a no-deal Brexit on medical supplies.
"The Department of Health is working very, very carefully with the various companies that supply the medicines," she said.
"This is an issue that actually I feel personally. I'm a type 1 diabetic, I depend on insulin every day. As it happens, my insulin is produced by a company elsewhere in the European Union — Denmark.
"I know that this issue is a matter of importance to people."
The discussion moved onto whether May had clashed with Arlene Foster, after reports that the DUP leader said her party is ready to withdraw support unless she steps down.
"I haven't had a testy exchange with Arlene on that. We've had exchanges with the DUP about the issue in relation to Northern Ireland. They've raised some questions with us, they've raised some concerns with us, and, yes, we're looking at those. One of the issues is what can we do in the UK — ourselves, nothing to do with the deal with the EU — to help reassure not just the DUP, but the people of Northern Ireland," the prime minister said.
"When this vote comes back, every individual member of parliament will decide how they vote, whether they're a member of the DUP, Conservative, Labour, all parties in the House of Commons. My job is to persuade, first and foremost, my Conservative benches, those who are working with us — the DUP are working with us, obviously, in confidence and supply. I want to be able to say to all parliamentarians, every MP, I truly believe this is the best deal for Britain."
But the prime minister stumbled when asked whether the cabinet will have a free vote on the deal.
"There is cabinet collective responsibility in this country; government policy is government policy," she said.
"You're asking me to look [at] issues around the vote before we've even actually finalised the deal with the European Union. We're finalising the deal with the European Union on Nov. 25. … I will then obviously bring that deal back to parliament, and then it will be up to members of parliament to do their job."
The final caller accused May of "appeasing" Europe and locking the UK into its rules, asking her whether she considers herself a "modern-day Chamberlain".
"No I don't. We're not going to be locked in forever to something that we don't want," she replied.
—Hazel Shearing
Theresa May reaffirmed her commitment to both her position and the Brexit withdrawal deal in a press conference at Downing Street on Thursday evening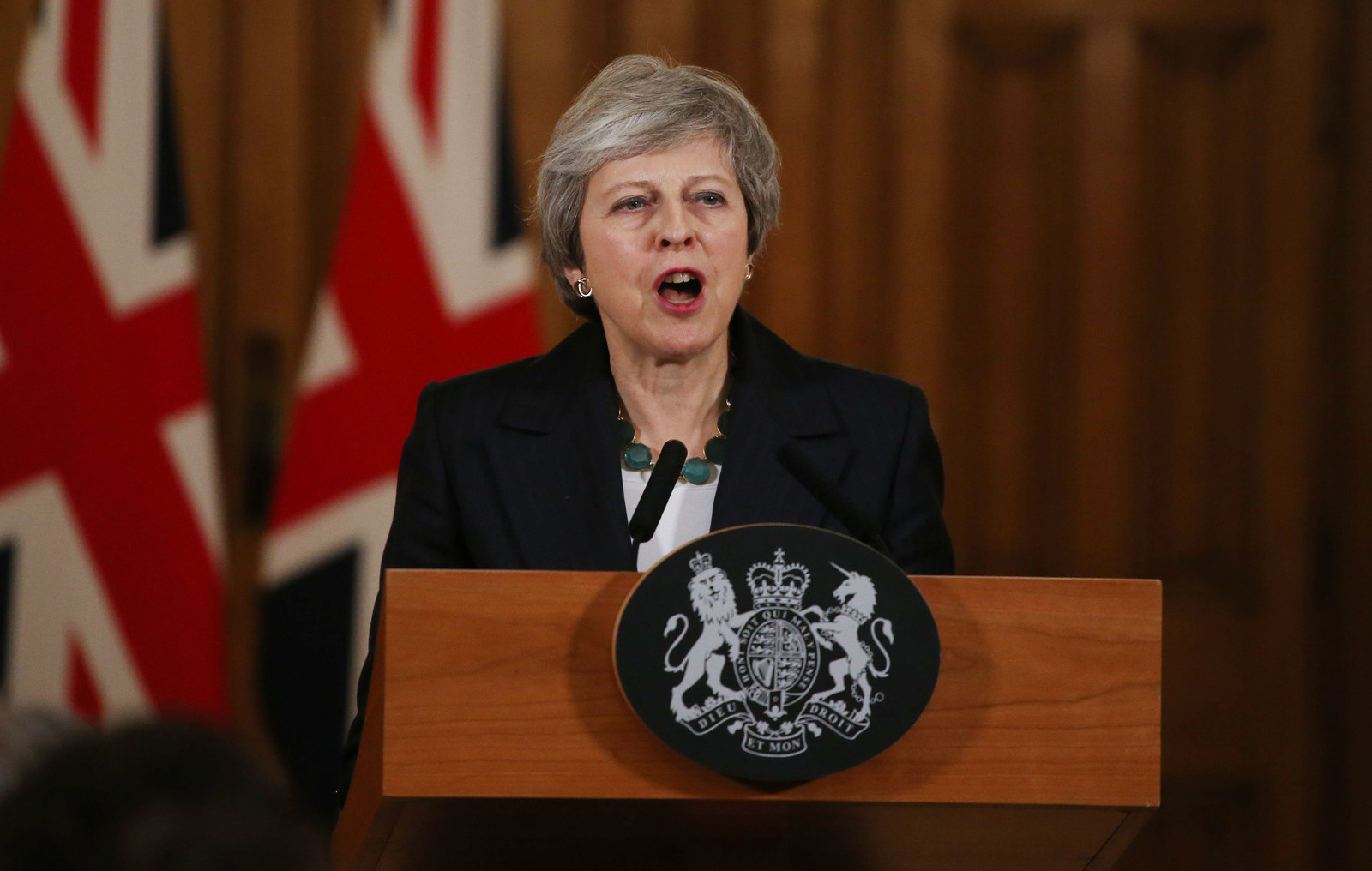 Invited journalists initially thought the prime minister might be announcing her departure. Her speech opened with the words: "Serving in high office is an honour and privilege. It is also a heavy responsibility. That is true at any time — but especially when the stakes are so high."
However, she went on to reiterate her commitment to seeing the Brexit process through and ensuring the UK leaves the EU on March 29 next year.
"My approach throughout has been to put the national interest first. Not a partisan interest. And certainly not my own political interest," she said.
"I do not judge harshly those of my colleagues who seek to do the same but who reach a different conclusion. They must do what they believe to be right, just as I do.
"I am sorry that they have chosen to leave the government and I thank them for their service. But I believe with every fibre of my being that the course I have set out is the right one for our country and all our people."
Asked repeatedly whether she would fight a no-confidence vote from her own MPs, May said she was "determined to see this through".
Answering a question from BuzzFeed News, May said she did not regret calling a snap general election last year, despite her reduced minority and the difficulty she is likely to face in getting the deal through parliament.
Despite her predicament, after a day of government resignations, May was able to joke with reporters when she mistook one member of the press pack for another.
And when a reporter used a cricket metaphor — asking whether she would score the required runs to win the match — May replied that one of her cricketing heroes was Geoffrey Boycott, the stoic Yorkshire and England batsman famed for staying at the crease for days on end, scoring slowly but surely.
"Geoffrey Boycott stuck to it and he got the runs in the end," she said.
—Hannah Al-Othman
Rehman Chishti, a vice-chair of the Conservative Party and the prime minister's trade envoy to Pakistan, has also quit over the Brexit withdrawal deal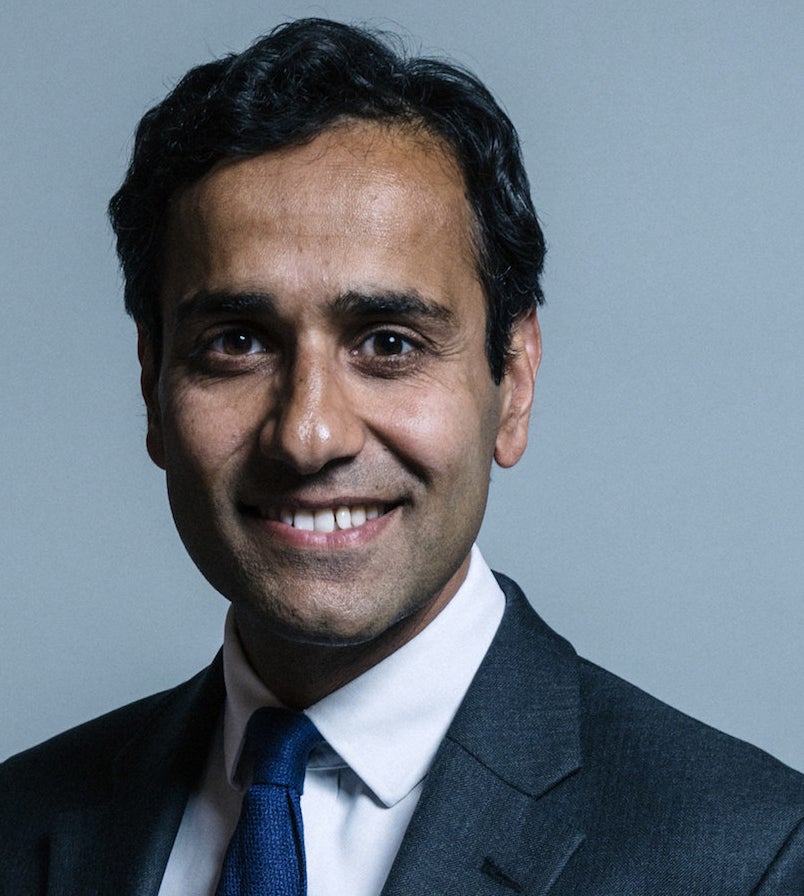 Chishti said May's Brexit deal was contrary to the Tories' manifesto commitments and delivered a withering assessment of the government's actions over the case of Asia Bibi, the woman seeking asylum in the UK after threats to her life in Pakistan.
He said it was "shocking" that the government was "failing to put into practice the core values our country stands for" by not offering Bibi asylum.
So by mid-afternoon on Thursday, less than 24 hours after the publication of the EU withdrawal draft agreement, Theresa May's Conservatives have so far been hit by the resignations of:
Two cabinet ministers
Two ministers
Two ministerial aides
One party vice-chair
And just days earlier, transport minister Jo Johnson resigned and called for a second Brexit referendum.
—Alex Wickham and Patrick Smith
Jacob Rees-Mogg explained his reasons for sending a letter of no-confidence in Theresa May's leadership on the steps of parliament on Thursday afternoon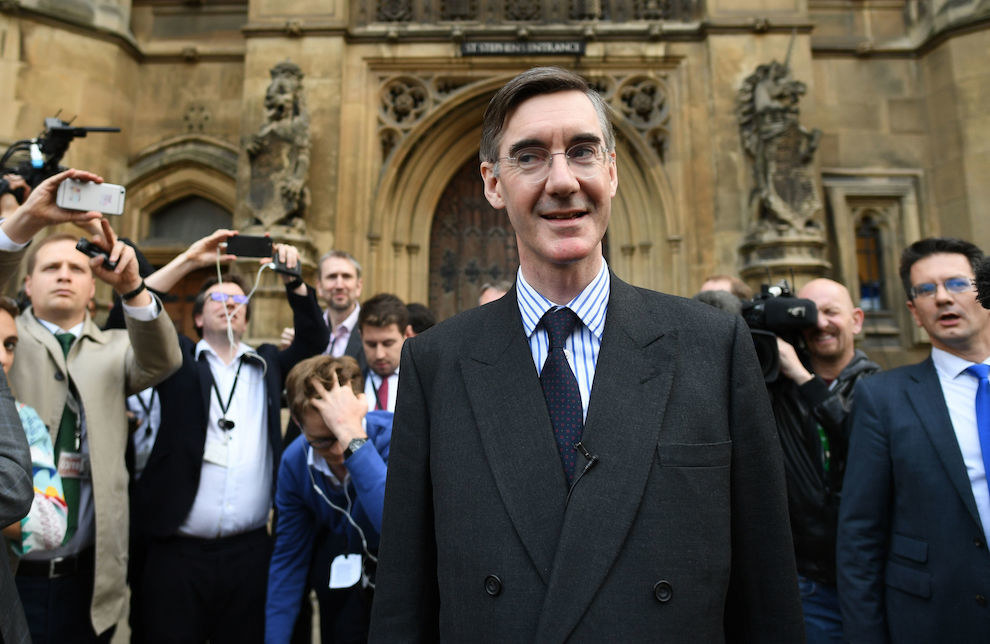 The prominent Eurosceptic backbench MP told dozens of gathered reporters: "You've got to do what has to be done. I campaigned on Brexit, I stood on a manifesto promising Brexit, the prime minister is not doing that, the conclusion just follows."
Rees-Mogg said he would not be putting forward his own name as potential leadership candidate, but said there were several potential candidates within the party, such as Boris Johnson.
His press conference was partially drowned out by protesters opposite shouting "Stop Brexit!"
Ahead of Rees-Mogg's appearance, foreign office minister Alistair Burt, who was a supporter of the Remain campaign, told reporters that he felt that May was still the right person to lead the Conservative Party.
"My plea for colleagues would be 'stick with this'," he told reporters. "As someone who voted to stay in the European Union, who wanted to stay in the union, has compromised... I've worked very hard with colleagues over the last two years to help the prime minister achieve this. I think they have to do to their bit of compromise as well, otherwise I think it'll lead to an abyss."
Brexit minister Steve Baker said he had submitted a letter to Brady three weeks ago, but only made the document public this afternoon.
"It became clear to me on 22 October that Theresa May would not be able to negotiate a Brexit worth delivering," he said.
Theresa May intends to stay on to fight any attempt to unseat her by unruly pro-Brexit Conservative MPs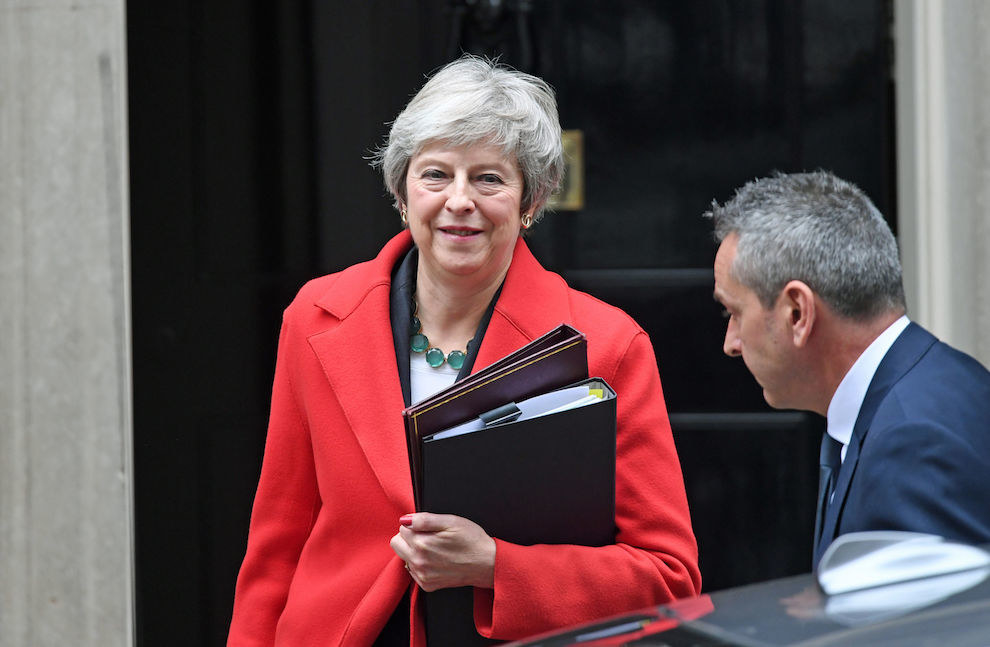 A Downing Street spokesperson said Theresa May would fight a no confidence vote should MPs rally against her. The spokesperson said that May still expected to be prime minister when Britain leaves the EU, and that she still anticipated the next general election to come in 2022 as planned.
In the wake of Thursday's ministerial resignations, the spokesperson said: "We're having to confront some very difficult issues and she doesn't shy away from that.
"Obviously given the difficulty of those issues she respects the integrity of her colleagues and thanks those who have resigned for their service."
– Hannah Al-Othman
Ranil Jayawardena, a parliamentary private secretary at the Ministry of Justice, is the latest to resign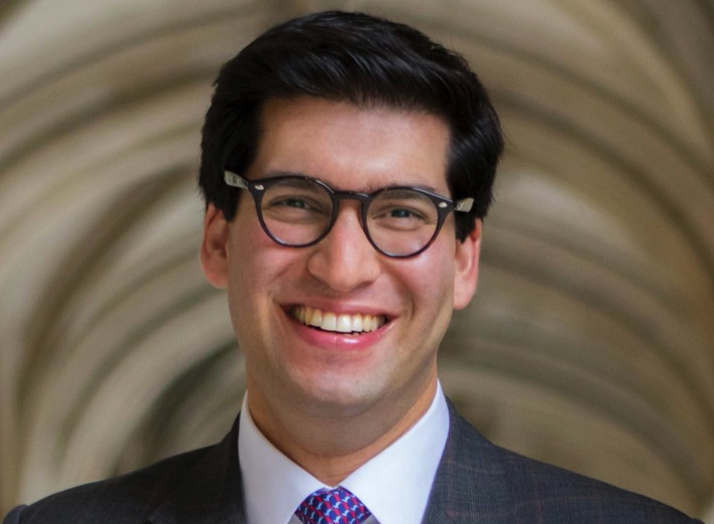 He told Theresa May: "I cannot agree, in the cold light of day, that the deal in front of us today is right for our country. It does not deliver a good and fair Brexit".
—Alex Wickham
Jacob Rees-Mogg will submit a letter of no-confidence in the prime minister today, sources close to the senior Conservative Brexiteer have told BuzzFeed News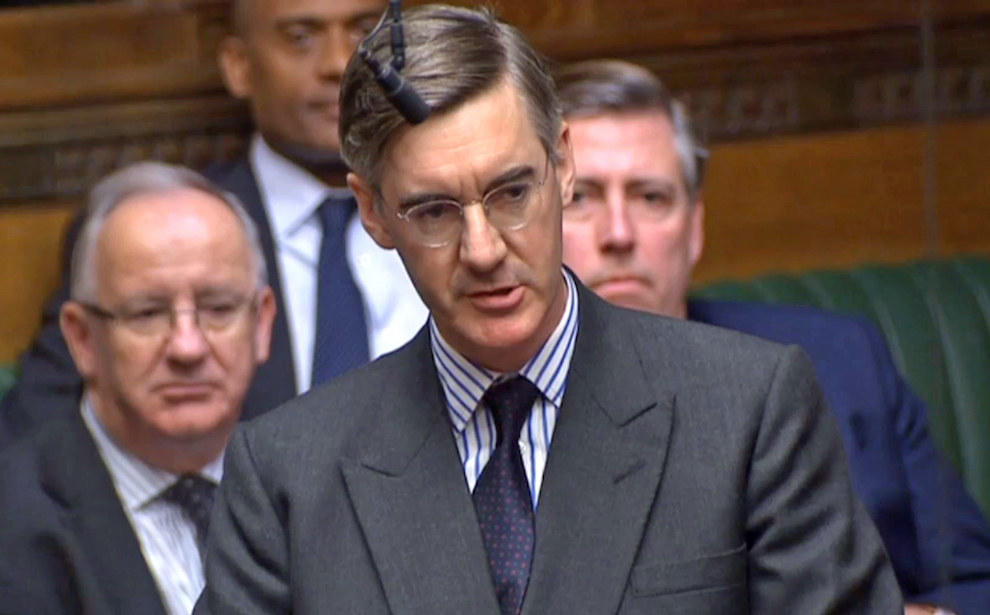 In a dramatic intervention in the House of Commons this morning, Rees-Mogg told Theresa May: "What my right honourable friend says and what she does no longer match," asking her to give him a reason not to write a letter.
Rees-Mogg's decision will likely cause a flood of further letters from members of his European Research Group of Conservative MPs. If 48 Tory MPs send letters to Graham Brady, the chairman of the 1922 Committee of backbench Conservatives, Brady will inform Theresa May that vote on her future must take place "as soon as possible in the circumstances".
May must then secure the support of a majority of Tory MPs to win a confidence vote. If she does she remains in place and cannot be challenged for another year. If she does not then she must resign.
—Alex Wickham
Labour MPs are hoping the current Brexit chaos will lead to a general election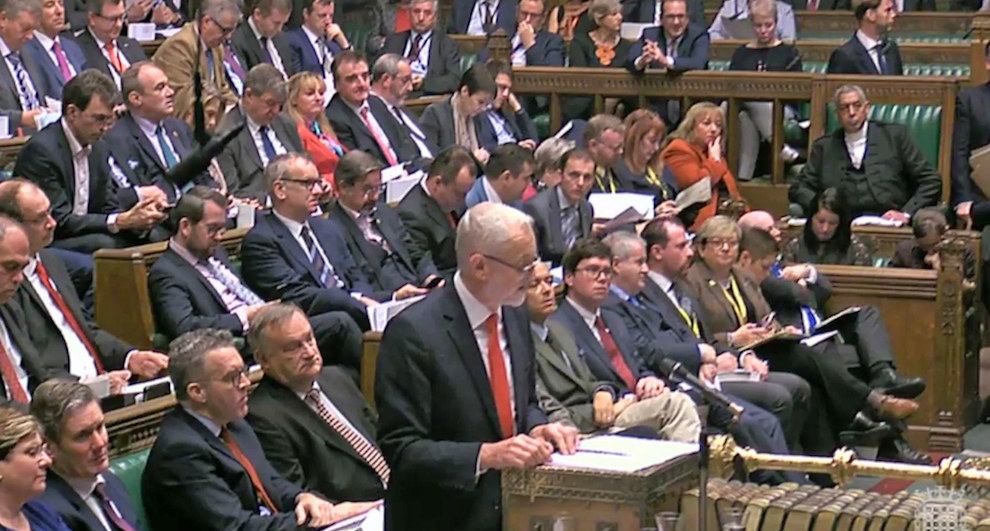 Labour MPs told BuzzFeed News that morale is generally high on the opposition benches, as the party continues to push for another general election — which some think could be a reality in the near future.
Labour MP Afzal Khan told BuzzFeed News: "The government is collapsing around us. Ministers are resigning by the minute. Theresa May has lost all authority and control over this process.
"Clearly this deal is dead on arrival. Whatever happens, Labour stands ready to provide real leadership at this most crucial moment in our country's history."
Another MP said: "We are witnessing a government collapsing before our eyes with Raab and others putting self-interest before our country.
"Morale amongst Labour MPs is good. We will press what is left of this government every step of the way. We are ready for a general election."
A third MP added: "The mood seems to be one of bemusement and uncertainty. Watching ministers resign one after the other shows how divided the government is.
"We're seriously considering the possibility of a general election happening soon. General feeling is that we cannot accept this draft deal as it does not meet our six tests."
In a statement, Jon Trickett MP, Labour's shadow cabinet officer minister, said: "The government is falling apart before our eyes as for a second time the Brexit secretary has refused to back the Prime Minister's Brexit plan. This so-called deal has unravelled before our eyes.
"This is the twentieth minister to resign from Theresa May's government in her two-year premiership. Theresa May has no authority left and is clearly incapable of delivering a Brexit deal that commands even the support of her cabinet — let alone Parliament and the people of our country."
However, not all Labour MPs were optimistic, with one telling BuzzFeed News they were feeling "genuine despair."
"I think initial reaction is to mock the state of government", they said, adding they were "very rapidly concerned at the state of the nation" and had "deep concerns about what happens next."
—Hannah Al-Othman
European officials and diplomats reacted to developments in UK on Thursday with a mix of bewilderment and puzzlement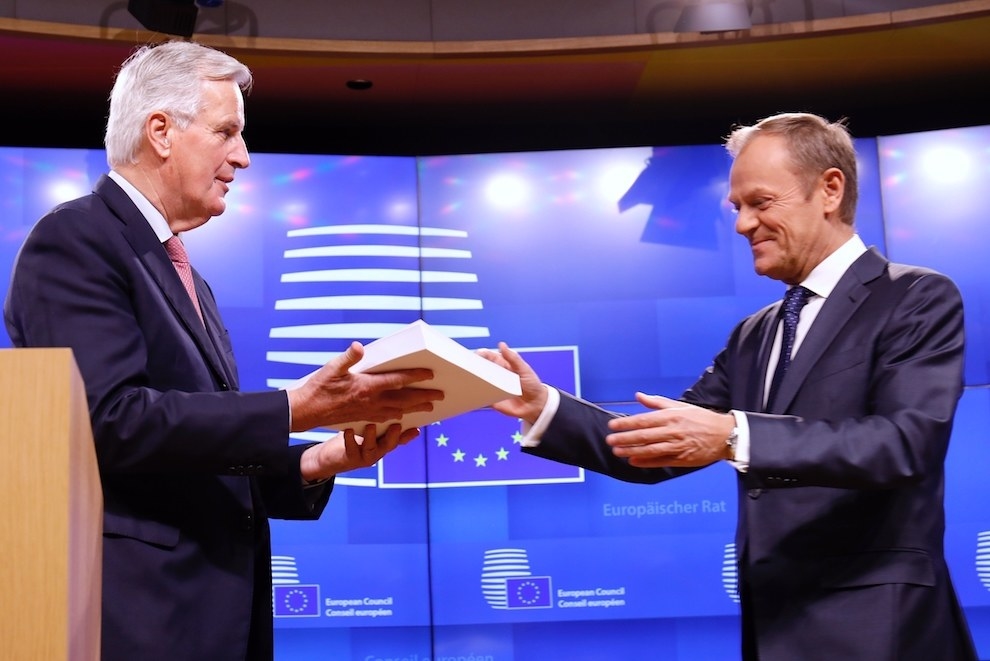 Two senior officials wondered whether May would still be prime minister next week. One official pondered on the uselessness of the splits within her cabinet, and party. "It is just pointless bloodshed," the official said. "[It would be] funny if it wasn't so tragic," they added.
Regardless of May's personal political fortunes, officials are sceptical that the agreement will win the backing of MPs to make it through parliament, which would make the planned meeting of EU leaders to sign off on the deal, redundant.
One senior official described the meeting, currently scheduled for the morning of Sunday, Nov. 25, as "useless."
In a text message to BuzzFeed News, one EU27 leader, commenting on Raab's resignation, simply wrote, "Wow."
—Alberto Nardelli
The prime minister has defended the draft withdrawal agreement before a fractious House of Commons, reiterating that the choice is now this deal, no deal, or no Brexit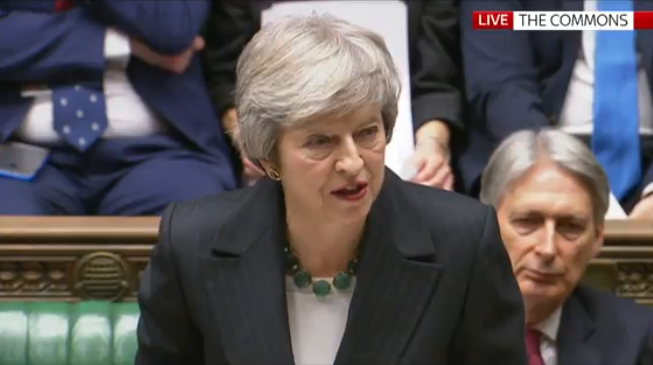 A defiant Theresa May told MPs on Thursday morning that she had defied critics who said the UK would be treated as any other third-party nation in negotiations with the EU.
She pointed to bespoke agreements on customs, security collaboration and a time-limited "backstop" insurance policy on the Northern Ireland border, should a future trade deal not preserve the soft border with the Republic of Ireland.
"It is a draft treaty that means we will leave the EU in a smooth and orderly way on 29 March 2019 and which sets the framework for a future relationship that delivers in our national interest," she said.
"It takes back control of our borders, laws and money. It protects jobs, security and the integrity of the United Kingdom. And it delivers in ways that many said could simply not be done."
No other nation, May said, has an arrangement with the EU as detailed and advanced as this.
But she was jeered by pro-European MPs on declaring that the withdrawal would be "smooth", having lost two senior cabinet ministers in the previous two hours.
Referring to the departure of Dominic Raab and Esther McVey, May said: "Delivering Brexit involves different choices for all of us. We do not agree on all the choices but I respect their views and would like to thank them sincerely for all the work they have done."
In response to the several other pro-Brexit outriders in her own party, she said it was not possible to scrap the Northern Ireland backstop, warning: "There is no deal which delivers the Brexit the British people voted for which does not involve this insurance policy."
The EU would not countenance, she added, any deal that didn't have this clause. And scrapping it would go back on promises made to voters in Northern Ireland.
"We can choose to leave with no deal, we can choose no Brexit at all, or we can choose to unite and support the best deal that can be negotiated," May said.
She had to pause while the cheers subsided at her mention of Brexit possibly being stopped.
In response, Labour leader Jeremy Corbyn said the deal was "botched", broke May's own red lines and did not meet Labour's six tests, which would determine whether the party would back the agreement.
"The government is in chaos. Their agreement risks leaving the country in an indefinite half-way house without a real say," he said.
—Patrick Smith
Suella Braverman, a junior minister in the Brexit department, is the latest government figure to resign over the withdrawal deal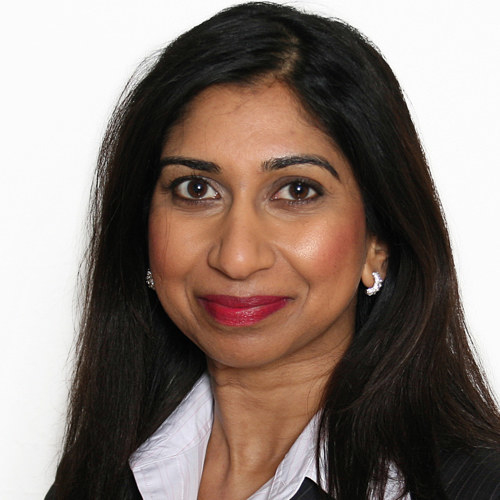 She said "the proposed Northern Ireland backstop is not Brexit," telling the PM in a resignation letter: "I have reached a point where I feel that these concessions do not respect the will of the people".
Anne-Marie Trevelyan has also resigned her post as parliamentary private secretary at the department for education.
Work and pensions secretary Esther McVey has become the second cabinet minister to resign over the EU withdrawal deal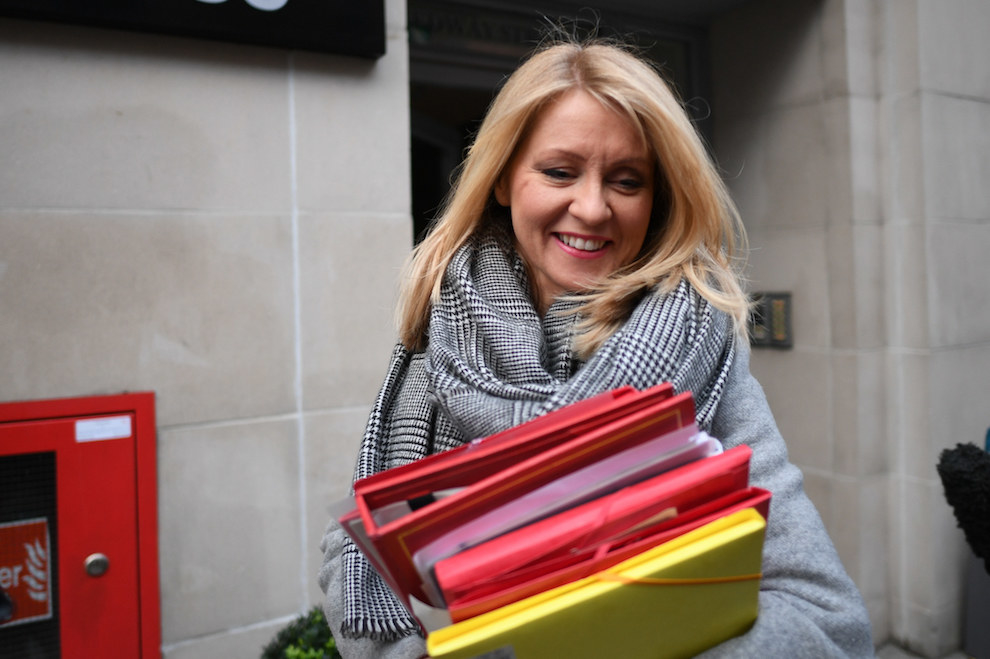 In her letter to Theresa May, she said: "The deal you put before cabinet today does not honour the result of the referendum."
McVey accused the PM of not being honest with voters. "The British people have always been ahead of politicians on this issue, and it will be no good trying to pretend to them that this deal honours the result of the referendum when it is obvious to everyone it doesn't".
"We have gone from no deal is better than a bad deal to any deal is better than no deal," she said.
Theresa May is due to address a sceptical parliament on the EU withdrawal agreement, after already losing two ministers over the text
The prime minister is set to speak to MPs in the House of Commons at 10:30 Thursday morning, as she tries to salvage what she can from the Brexit withdrawal process after losing her Brexit secretary. Also coming up on Thursday:
At around 10am the EU's chief negotiator, Michel Barnier will meet European Parliament President Antonio Tajani and representatives of the main EU political groups to discuss the agreement.

Irish Taoiseach Leo Varadkar is expected to brief Northern Irish parties — including Sinn Fein, the Alliance Party, SDLP, Northern Irish Green Party — on Thursday morning on the draft Brexit agreement. The DUP has indicated it would vote against the agreement.
—Patrick Smith
Brexit secretary Dominic Raab has resigned from the government, saying he "cannot in good conscience support" Theresa May's Brexit deal
In a letter to the prime minister on Thursday morning, Raab said her agreement with Brussels breached the Conservative party manifesto, threatened the union and gave the EU a "veto" over the UK's ability to exit the backstop arrangement.
"This is, at its heart, a matter of public trust," he told the PM, concluding: "I cannot reconcile the terms of the proposed deal with the promises we made to the country in our manifesto at the last election".
Raab said: "I believe that the regulatory regime proposed for Northern Ireland presents a very real threat to the integrity of the United Kingdom".
"I cannot support an indefinite backstop arrangement, where the EU holds a veto over our ability to exit," he wrote.
In a devastating assessment of the backstop, Raab said: "No democratic nation has ever signed up to be bound by such an extensive regime, imposed externally without any democratic control."
—Alex Wickham