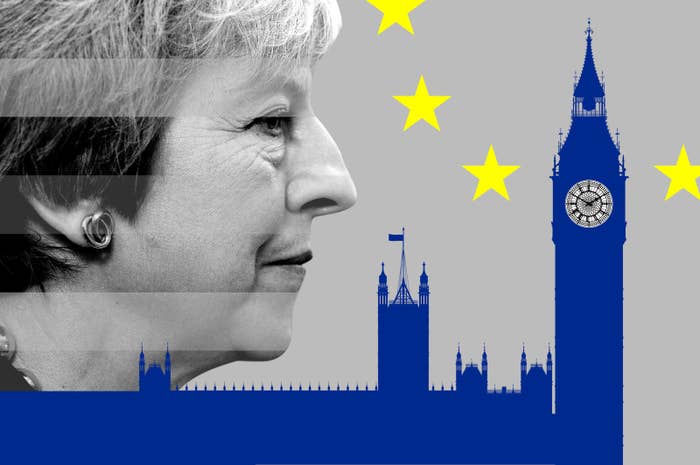 After months of Brexit chaos, dramatic showdowns with EU leaders, a delayed vote, a failed coup against the prime minister, and political journalists telling us again and again that "nothing has changed", today something finally will.

Around 7pm on Tuesday evening, MPs will walk through the lobbies of the House of Commons to vote on a series of amendments and then, at around 8:15pm, the main motion on Theresa May's Brexit deal.
She is expected to lose by a significant margin. A BuzzFeed News tally has counted 114 Conservative MPs who have indicated they cannot support her withdrawal agreement.
If May's deal is voted down, what on earth happens next? We take you through the various factions, plots, amendments, and possible next steps that will determine Britain's Brexit fate.
"The Coup They Say Isn't a Coup"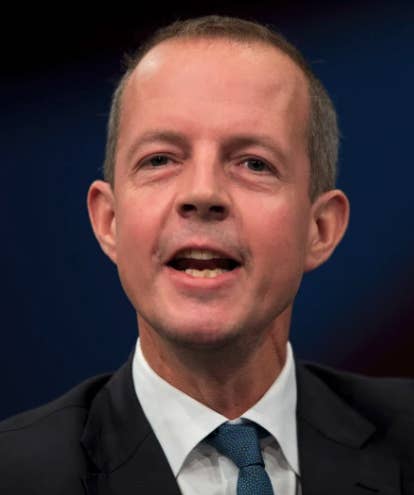 FACTION: Tory Remainers
PLOT: Give parliament control over Brexit
RINGLEADERS: Nick Boles, Nicky Morgan, Oliver Letwin
Remain-supporting Tories led by Nick Boles have one key aim: to prevent a no-deal Brexit at all costs. Their chosen method to do so is to pass an amendment by Jan. 21 that lets parliament take charge of Brexit by temporarily — and extraordinarily — suspending the government's traditional control of the Commons order paper. If Boles' idea succeeds, the PM could be forced to delay or even revoke Article 50 — the process which means the UK is set to leave the EU on March 29 — if parliament cannot unite on a plan B.
Will it work? BuzzFeed News has learned that the clerk of the Commons, David Natzler, has told colleagues that Boles' amendment would be in order. But there are problems. Parliamentary rules dictate that a bill put forward by rebel MPs is not allowed to spend any money. This would create an almighty row over whether revoking Article 50 counts as "spending money": On the one hand, the act of revoking it costs nothing, on the other hand, it means ongoing payments to the EU.
The other problem for Boles is the Liaison Committee does not seem too keen on the idea. This morning its chair, Sarah Wollaston, tweeted her opposition, warning: "Backbench MPs cannot take over conducting a complex international negotiation."
But the decision of Commons speaker John Bercow to tear up the parliamentary rulebook last week has set a precedent that the normal rules cannot be relied upon. A government source told BuzzFeed News that the Boles plan should technically be impossible, but said they feared it still gives them wide scope to "inflict damage" and make it impossible for the PM to govern. Of course, the idea that Brexit could be derailed by parliament is just the sort of narrative Downing Street is looking for to spook Brexiteers into voting for the deal.
"The Hardest Brexit of All"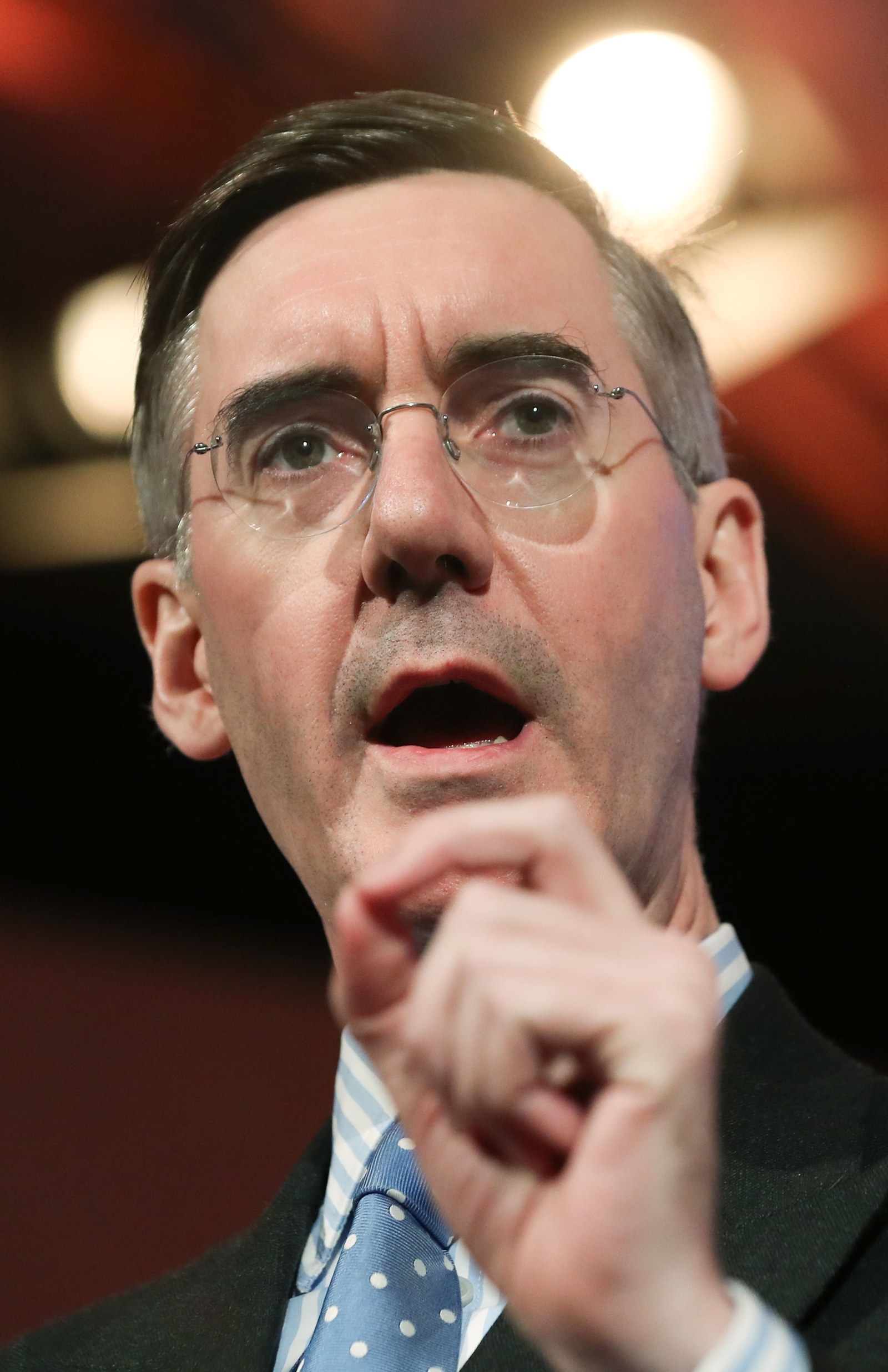 FACTION: Tory Brexiteer rebels
PLOT: Wind down the clock to no-deal
RINGLEADERS: Jacob Rees-Mogg and the ERG
There has been a wobble among the hardcore Brexit rebels, BuzzFeed News can reveal. Over the last few days, several members of the European Research Group of Eurosceptics have told colleagues they fear parliament could succeed in blocking Brexit and that they are considering changing their minds and voting for May's deal. But after discussions with senior figures in the ERG, most of the waverers seem to be sticking to their original position. "The vast majority of us are holding firm," an ERG MP told BuzzFeed News. This wavering could, however, be a sign that some Brexiteer rebels might ultimately back May's deal at a later vote.
The hard Brexiteer strategy is to play for time, preventing their Remain opponents from coming up with an alternative plan, and winding down the clock to March 29 in the hope that the UK simply falls out of the EU without a deal. They believe it can happen. Intriguingly, there is an increasing view among Brexiteer MPs that they want May's deal to lose Tuesday's vote, but not too badly, so it lives to fight another day. One senior ERG MP told BuzzFeed News that they hoped she lost by double rather than triple figures, or that one of the various amendments brought the scale of defeat down. Such a scenario, the theory goes, would encourage Number 10 that they could eventually get their deal through so would keep trying again, making it harder for Remainers to find the time to stop Brexit.
"The Impossible Deal"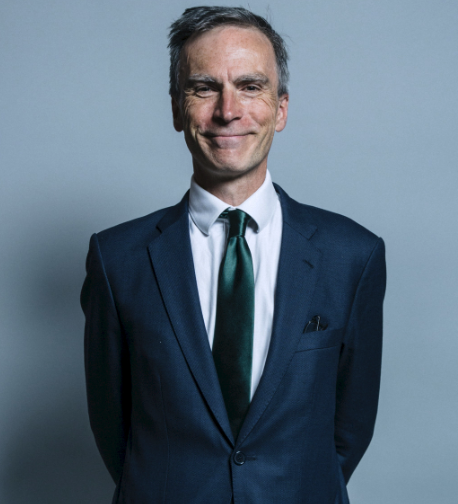 FACTION: Soft Tory Brexiteers
PLOT: "Sunset the backstop"
RINGLEADERS: Andrew Murrison, government aides
An amendment by the soft-ish Tory Brexiteer Andrew Murrison seeks to add a "legal codicil", or supplement to the backstop, to give it an end date of Dec. 31, 2021. Murrison told BuzzFeed News this would "sunset the backstop" — giving Brexiteer rebels and the DUP what they want. Several ministerial aides have been gathering support for the amendment, and it has some support in Number 10 and the whips' office.
But the EU have already ruled out a firm end date to the backstop, so surely this amendment wouldn't come into effect? Maybe, but May allies hope it could win over dozens of Brexiteers and bring the scale of defeat down significantly, letting her deal live to fight another day. Some Brexiteers also rather optimistically think May could use it to go back to Brussels and ask for more concessions. Just one other problem: It would be totally against the withdrawal agreement agreed with the EU and be impossible to ratify.
UPDATE: At Tuesday lunchtime, Speaker Bercow torpedoed this plan by refusing to select the Murrison amendment. It's a move that will bring the relationship between the government and the Speaker to a new low – ministers had spent the morning calling round MPs trying to get them to back the Murrison plan. Now, thanks to Bercow, it's dead.
"The Plan That May Backfire"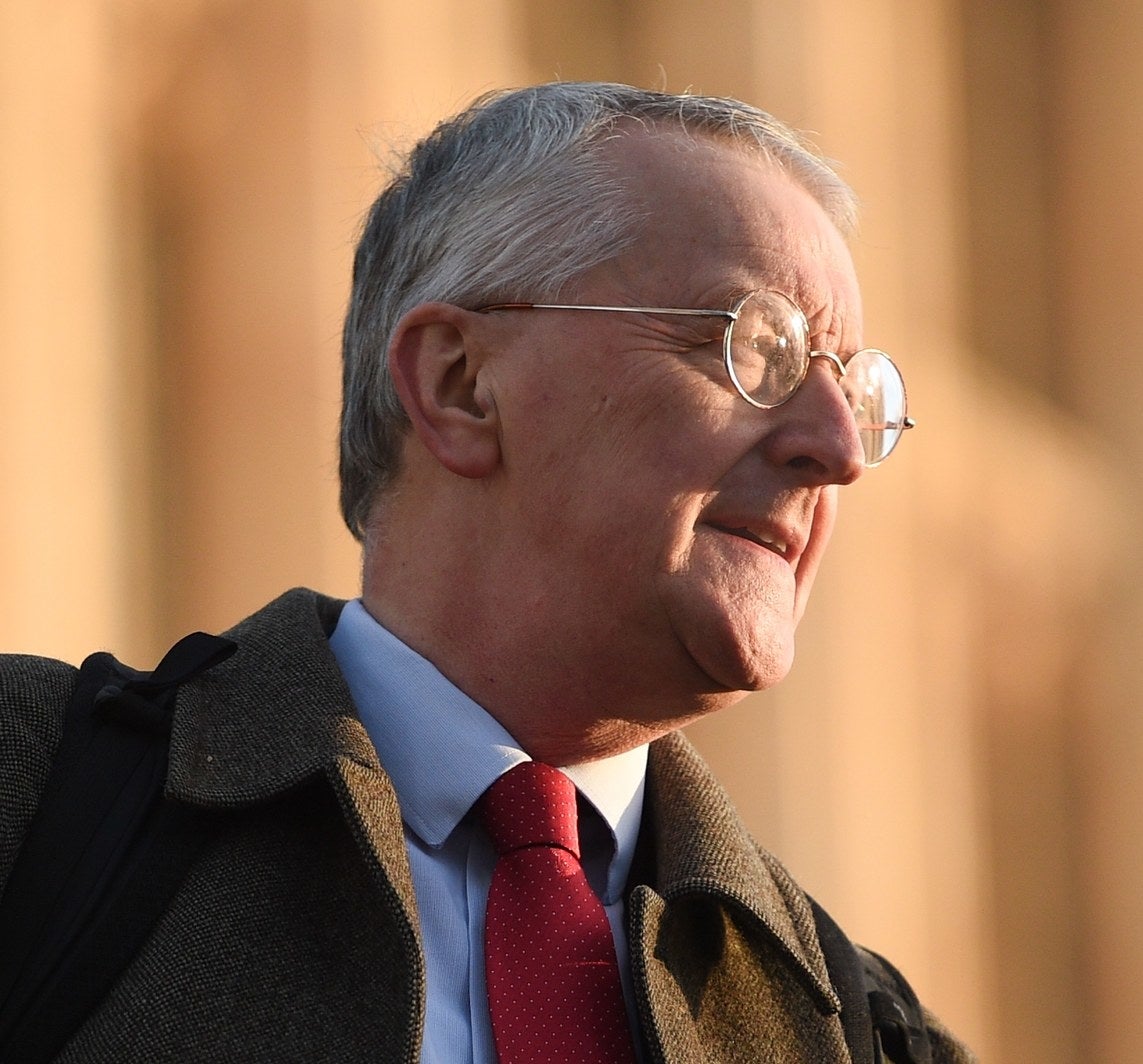 FACTION: Labour stop no-dealers
PLOT: Hilary Benn amendment
RINGLEADERS: Er, Hilary Benn
Remain-supporting Labour backbencher Hilary Benn has tabled an amendment seeking to prevent no-deal, which picked up significant support across the Commons last month. While most MPs in parliament want to stop no-deal, Benn is nonetheless being urged by Labour colleagues to withdraw his amendment for the unusual reason that it could pass and actually help the PM by letting her avoid a huge defeat on the main motion on her deal.
Indeed, even Tory Brexiteers are surprisingly relaxed about the Benn amendment. They think it won't stop no-deal but would keep May's deal on the table and so help Brexiteers — with huge irony — wind down the clock to no-deal. In other words, Brexiteers think a Remainer amendment to stop no-deal could actually make no-deal more likely. Got that?
UPDATE: Under pressure from Labour colleagues, late on Monday night Benn pulled his amendment.
"The (Official) Labour Position"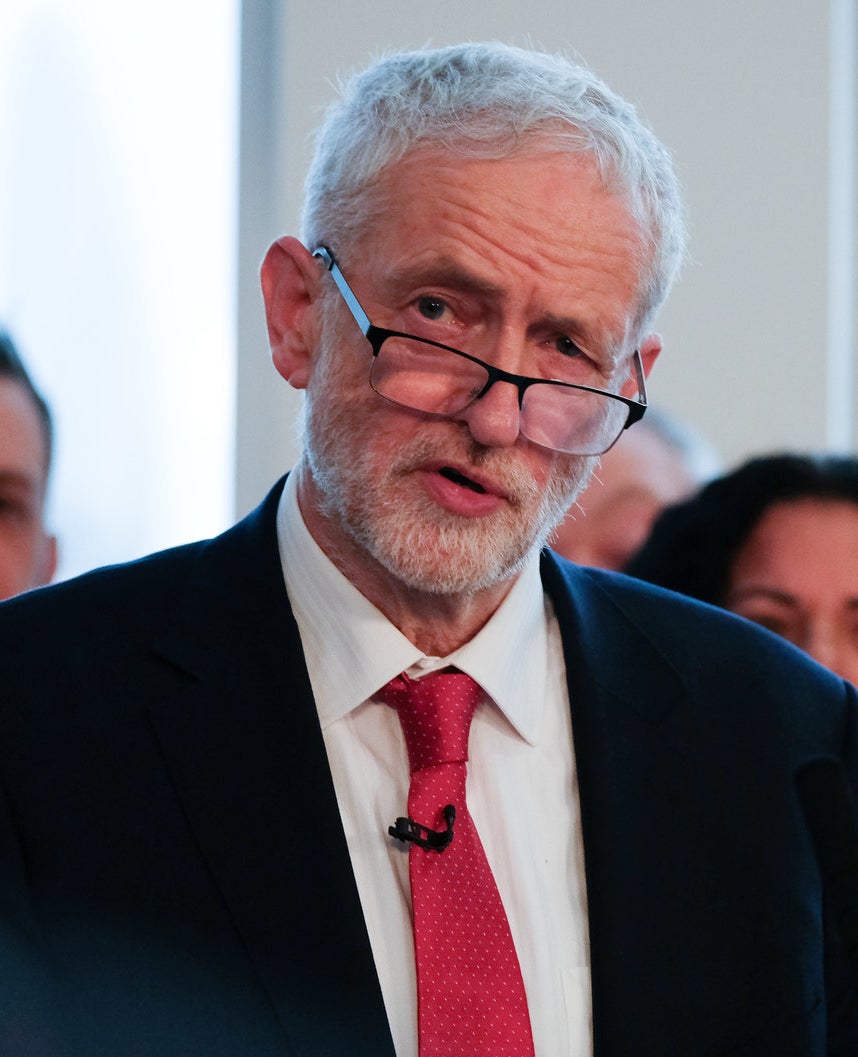 FACTION: Labour leadership
PLOT: No-confidence vote
RINGLEADERS: Jeremy Corbyn
The Labour leader has said he will call a vote of no confidence in the government "soon" but "at a time of our choosing". He hopes this will bring down the PM and force a general election. Downing Street is relaxed about Corbyn calling a confidence vote this week and believe they will win as Tory Brexiteers and the DUP have committed to backing the government.
The problem for Corbyn — and the reason why he has been so coy about calling the vote so far — is that he will face huge pressure from Labour Remainers to shift the party's policy towards a second referendum if May survives the vote. A reminder that Labour is hugely split on Brexit too.
"The Extremely Unofficial Labour Position"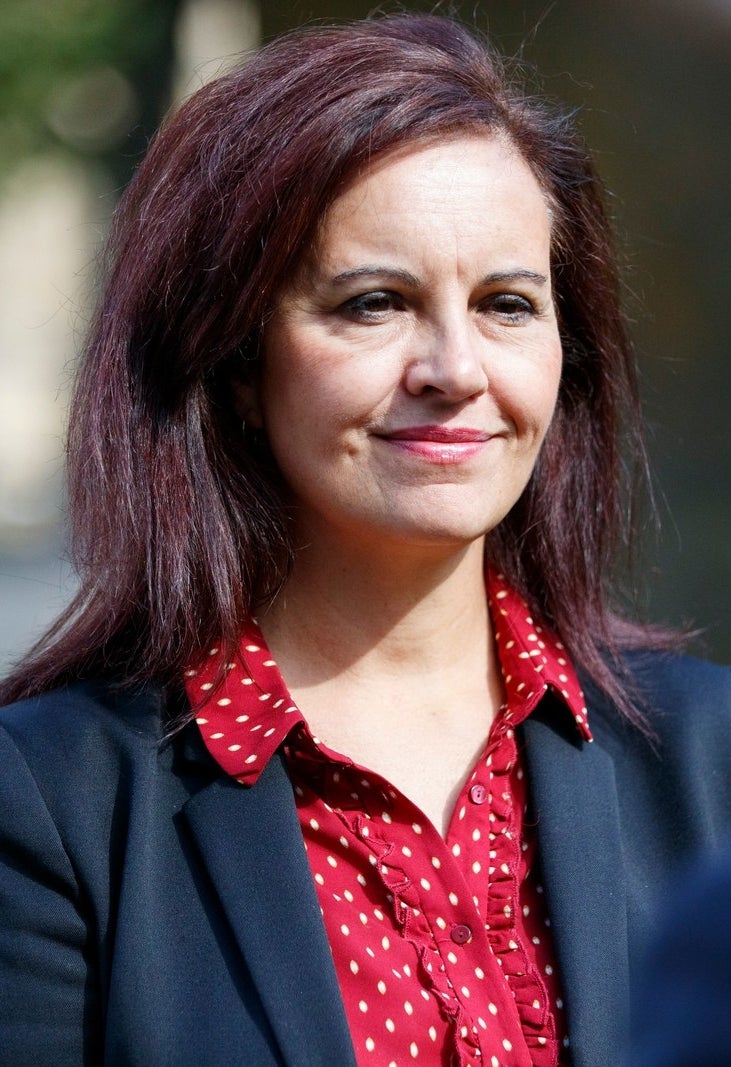 FACTION: Labour backbenchers in Leave-supporting seats
PLOT: Deliver Brexit but protect workers
RINGLEADERS: John Mann, Caroline Flint, Gareth Snell
There are a number of Labour backbenchers in Leave-supporting constituencies who say they want to respect the result of the referendum. Some, like John Mann, have said they are likely to vote for May's deal. Others, like Caroline Flint and Gareth Snell, have said they will vote against, but have joined Mann in hoping to convince the government to bolster workers' rights after Brexit. Downing Street has been lobbying dozens of similar Labour MPs over the last few weeks hoping that, even if they vote against the government on Tuesday, they might back a version of the deal in a second vote. There is an increasing feeling among government figures that these potential Labour switchers could eventually provide the numbers to help the deal pass at a later date.
"The People's Vote Brigade"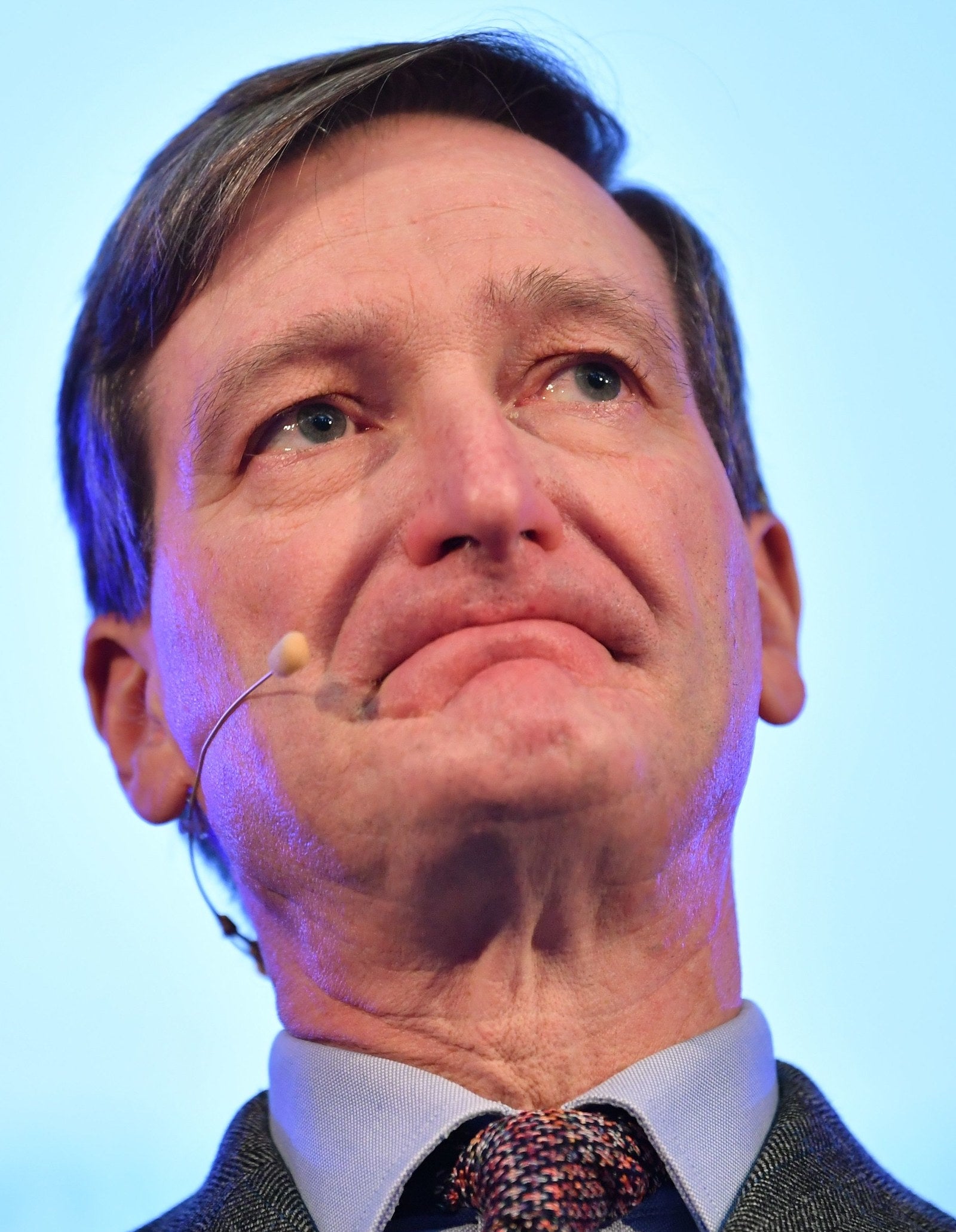 FACTION: Second referendum Remainers
PLOT: Stop Brexit
RINGLEADERS: Dominic Grieve, Anna Soubry, Chuka Umunna, Caroline Lucas
People's Vote, the cross-party alliance campaigning for a second referendum, think there are several routes to force another vote if May's agreement is defeated. MPs could try to force the prime minister's hand when she returns to parliament with an alternative plan by passing an amendment requiring a second referendum. Or the prime minister herself could decide to go to the people. Finally, it's possible that if Labour won a vote of no confidence, a new prime minister could be elected on a manifesto promising a second referendum.
So far, May has refused to consider another vote, even when it was floated by some of her closest advisers, insisting that it would be a democratic betrayal. It's possible that May will change her mind and seek a mandate for her deal directly from the public if the margin of defeat is big enough, but some Downing Street insiders think she won't budge even then. That means the Remainers will have to force a vote. Right now, however, they don't have a majority in the Commons. They would if Corbyn changed Labour's policy to support a referendum, but the opposition leader isn't keen on the idea. Their best hope now is that May's deal is resoundingly defeated and Corbyn then fails to pass a confidence motion, leaving the opposition with no choice but to pivot to a second referendum.