I Know You've Heard This Before But The Next Few Weeks Could Be Pivotal For Brexit. Here's Why.
We've entered the stage that Number 10 aides and political journalists are embarrassingly calling the "death zone".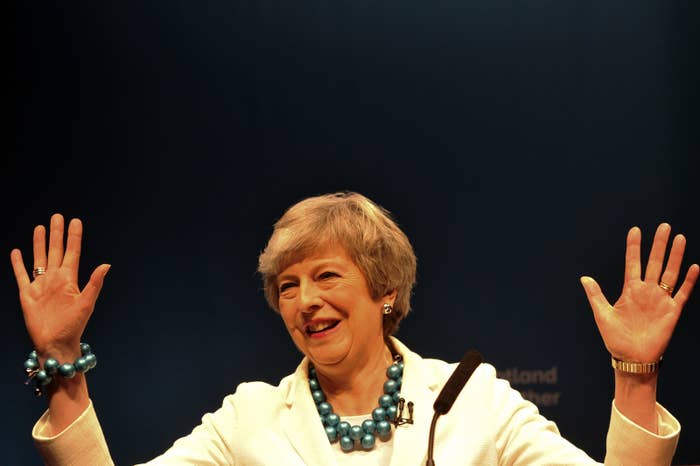 After several weeks of Brexit being largely, and some might say mercifully, out of the news, it crashed back onto the agenda on Tuesday in what over-adrenalized Number 10 aides and political journalists have embarrassingly dubbed the "death zone".

That's because the next month is pivotal in deciding what happens next as the UK tries to leave the European Union — and will ultimately decide the fate of Theresa May's premiership. Everything from a deal passing to May being ousted from Downing Street to a push for a second referendum to a further impasse lasting until October are all in play.
Labour talks
First up, talks between the government and the Labour party resume today, with Number 10 hoping it can convince Jeremy Corbyn to support it on a "comprehensive customs arrangement" and future alignment with Brussels on workers' rights. You can read more about what such a deal would look like here.
May's aides are pursuing a strategy of essentially attempting to bounce the opposition into agreeing a deal by capitulating to their key demands. They are hoping that last week's local election results will have focussed minds in the Labour leadership and helped persuade them that an agreement is in everyone's interests.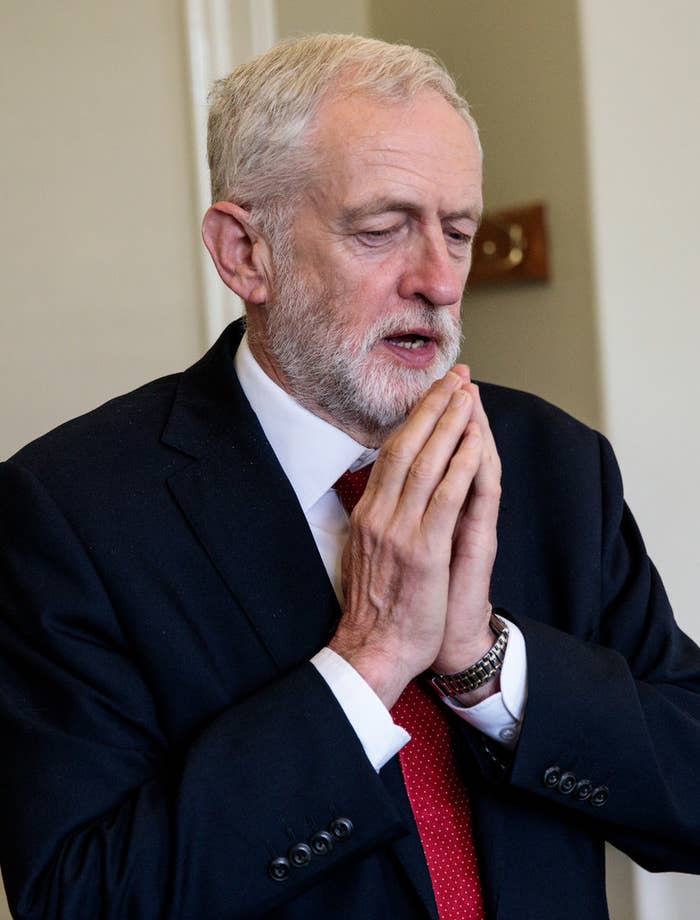 While Corbyn and his team may want to see a deal eventually pass, there are reasons for them to make sure a deal isn't agreed this week. Suggestions that Corbyn has helped bail out May and facilitate a Tory Brexit would cause huge internal ructions in the Labour party — statements and photos of May and Corbyn agreeing the terms together would cause political damage on both sides. The idea that Corbyn cooked up a deal with May that no one particularly likes would also have consequences for Labour at the ballot box at the European elections later this month.
Corbyn could bite the bullet and back a deal this week. More likely is that he finds a reason to reject the terms as they are, arguing that May's offer isn't sufficiently permanent and could be blown up by a future Brexiteer PM like Boris Johnson. Then the Labour leader could try to make sure the Withdrawal Agreement goes through when it's more politically convenient.
Tory wars
If May does manage to agree a deal with Corbyn it will provoke all-out war in the Conservative party, most of whose MPs strongly oppose a customs union arrangement. Given the level of opposition on both backbenches, there is of course no guarantee that any deal would have the votes to pass the Commons.
Graham Brady, the chairman of the 1922 Committee of Tory backbenchers, is meeting May Tuesday evening to ask her to set out a timetable for her departure, a key demand of MPs who want her out of office sooner rather than later.
If the PM's answer to Brady is unconvincing, all eyes will turn to the meeting of the executive on Wednesday. Last time the executive met it voted against changing the Tory party leadership rules so May could be ousted — by a margin of just two.
If it looks like May still has no plans to go anywhere and is intent on striking a soft Brexit deal with Corbyn, there will be huge pressure on the 1922 executive MPs to change their votes in favour of tearing up the Tory leadership election rules. Executive members Geoffrey Clifton-Brown and Cheryl Gillan are said to be considering switching sides.
That said, recent history would suggest that moves by Tory MPs to get rid of May don't tend to be as straightforward as the briefings her enemies give to reporters suggest. There are still major doubts over whether the 1922 would really rip up the rules, or whether a majority of Tory MPs would say they have no confidence in the PM to continue.
There is a fair bit of media interest in an extraordinary general meeting of the National Conservative Convention, which has been called for June 15, at which Tory members will vote on a motion saying May has to go. While this piles more pressure on the PM, the vote is nonbinding and she can ignore it.
The "WAB"
If May and Corbyn don't come to a deal this week, the government could press ahead with plans to introduce the Withdrawal Agreement Bill to Parliament anyway. Whitehall sources say that is the intention regardless of the outcome of the talks with Labour. This could actually help all sides.
Bringing the WAB to Parliament would allow Corbyn and other MPs to table amendments in favour of their preferred versions of Brexit. The WAB could for example be amended in the Commons to include the "permanent" customs union sought by Labour, ending up with a result not dissimilar to the proposed May–Corbyn customs deal, but without the impression that it was a stitch up by the two party leaders. The government could sponsor a set of indicative votes before the WAB is tabled to produce a similar result.
The WAB's journey through Parliament is fraught with further difficulties. It's possible that the House of Lords could amend whatever comes through the Commons to add on a "confirmatory referendum". That would mean a crunch Commons vote on whether to hold a second referendum, and Corbyn coming under huge pressure from his Remain-supporting MPs to back it.
This is what MPs supporting a People's Vote believe is their best chance, though it currently looks unlikely that there is a majority in the Commons in favour of a second referendum.
The WAB, amended to make it look like Labour's deal, with a second referendum then rejected by the Commons, could be the least painful solution for May and Corbyn. The bill passing is also arguably in the interests of Tory leadership contenders. With an agreement done, a new Brexiteer PM could then argue that their job is to "fix" it in the next stage of negotiations with the EU, rather than somehow managing to pass a deal of their own by October.
The July deadline
Number 10 sources say that while holding the European elections on May 23 seems inevitable, their priority is to stop newly elected MEPs from having to take their seats in the European Parliament.
That means the Withdrawal Agreement being ratified — passing all stages of Parliament — before new MEPs are due to sit at the beginning of July.
If that doesn't happen, May will again come under huge pressure to quit — and the can would be further kicked down the road to the October deadline, when the extension of Article 50 comes to an end.
While the default in similar situations over the last two years has been to delay and defer any decision, there is a feeling in Downing Street that the next few weeks are key. "We aren't totally immune to all the pressure, things can't go on as they are until September or October," said a senior Number 10 aide close to the PM.