Boris Johnson's allies are "praying" for a Brexit deal with the EU this week but are readying themselves for talks to break down by Wednesday, as Downing Street advisers prepare for an extension "in all circumstances" and tussle over the government's ongoing strategy.
After the EU's chief Brexit negotiator Michel Barnier briefed the bloc's 27 ambassadors that there had been no breakthrough over the weekend, UK government officials told BuzzFeed News that they feared discussions with Brussels would break down this week. Number 10 hopes rather than expects that a deal can be done, one of the officials said.
Downing Street now believes there is genuine political will from both Johnson and the Irish Taoiseach Leo Varadkar to reach an agreement, contrary to statements from Number 10 early last week that the prospect of any deal was dead, and Varadkar's insistence that "no backstop is no deal".
There is also an increasing belief in Johnson's team that the Democratic Unionist Party and hardline Brexiteer rebels — the so-called "Spartans" — would back a deal based on the prime minister's new proposals.
Downing Street officials led by Johnson's EU sherpa David Frost have spent the last 10 weeks drawing up the new Brexit offer in remarkable secrecy, with even many at the top of the government unaware of the details. Those working on the compromise deal were described to BuzzFeed News by one minister as Number 10's "sensibles".
There is some debate within government as to the extent to which the prime minister's chief advisor Dominic Cummings and his Vote Leave wing of Downing Street have been kept in the loop about the plans.
Barnier told the EU's 27 ambassadors on Sunday that a weekend of discussions had not yet produced a breakthrough, according to a diplomatic note of a briefing that took place on Sunday evening.
He said that talks with the UK had focussed on customs arrangements, with Britain now asking to distinguish between goods from Great Britain that enter Northern Ireland and remain there, and ones that go onto the EU.
Under Johnson's latest proposals, Northern Ireland would legally remain in the UK's customs union, but would at the same time continue to abide by the EU's rules on customs and tariffs, avoiding border checks in Ireland. The arrangement would in effect create a dual customs system that would see goods tracked and businesses having to apply for a rebate to cover any differences in tariffs.
One of several reservations raised by Barnier is the difficulty of knowing whether a good ultimately ends up in the EU's market and supply chains.
Despite an apparent success in striking the basis of an agreement with Varadkar, the UK side is concerned that the European Commission will effectively bring talks to a close this week by insisting that the full Northern Ireland-only backstop — which would see Northern Ireland effectively remain in the EU's customs territory — must be added as an underlying insurance policy if the UK is to leave the EU on October 31.
EU officials are highly sceptical that an agreement on a new text can be found before leaders meet in Brussels at the end of next week for a European Council summit. The UK accepting a Northern Ireland-only backstop is seen as a more feasible solution.
Government officials say that if the EU insists on the full Northern Ireland-only backstop, it will be unacceptable to the UK and has no chance of securing a majority in the House of Commons.
The backstop is the legally operative insurance mechanism included in the withdrawal agreement that guarantees that the border between Northern Ireland and the Republic of Ireland remains open after Brexit in all circumstances, while also protecting the integrity of the EU's single market. Johnson has pledged to ditch it, while the EU insists that any alternative needs to achieve the same effects and be legally operative from the day Brexit happens.
One option under consideration in Number 10 is that, if the EU accepted in principle Johnson's customs partnership for the Northern Ireland proposal without a backstop, but said it needed more time to iron out the details, Johnson could agree to a three-month technical extension to Article 50.
Some senior Tories believe that Johnson could present this outcome to the public as the prime minister successfully "getting Brexit done" by October 31, with a deal agreed in principle and the backstop removed. A technical extension would be used to negotiate the final details and the UK would formally leave at a later date.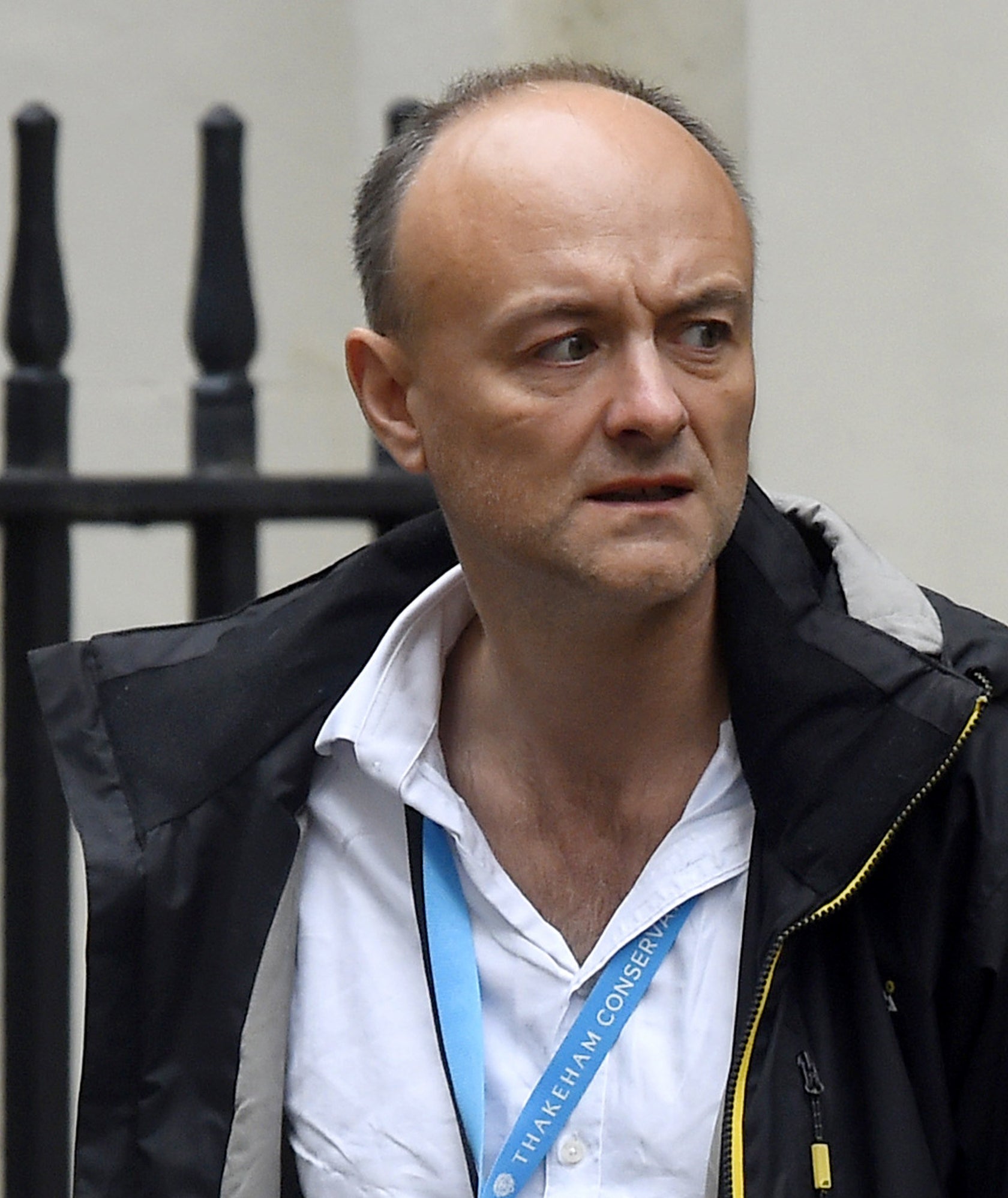 The downside to this would be that the UK will not have legally left the EU on October 31, contrary to the public position of Johnson and Cummings.
In this scenario, a general election could be delayed until 2020, also contrary to Johnson and Cummings' original plan. There are rising fears among senior ministers that the Conservatives would be squeezed by Nigel Farage's Brexit Party in a pre-Brexit election.
If the talks in Brussels do break down this week, Johnson's allies concede he would be left in an extremely difficult situation. One minister told BuzzFeed News they are "praying" the EU will do a deal in the next few days.
If they do not, the PM will likely be forced back into a position where he could have to send an extension letter to the EU while simultaneously fighting it in the courts, losing, ultimately being forced to extend and going for an election. This is increasingly seen as a sub-optimal option within government.
Despite repeated claims by Downing Street that it would be able to leave the EU with or without a deal by October 31, the government is now preparing for an extension "in all circumstances", one minister said. The looming extension raises the question of who will be in charge of Johnson's long-term strategy, they added.
Another concern is that, if there is an extension with no deal agreed, Labour will block an election and insist on a referendum. It has not been lost on senior Tories that they do not have the ability to call an election, and Jeremy Corbyn has the power to prevent one.
Downing Street fears that in these circumstances Corbyn could pivot to backing a referendum before an election, with the numbers in Parliament shifting towards favouring that outcome. This is the scenario Number 10 wants most to avoid.
A senior official from a European government told BuzzFeed News that should there be scope for an agreement, which Ireland was happy with, a deal this coming week was still possible.
On the agreement's other sticking point, the issue of "consent", an EU official told BuzzFeed News on Sunday that an agreement on the substance of customs was needed before figuring out what form of consent would be appropriate.
Johnson had originally proposed handing Northern Ireland's executive — which has been suspended since January 2017 — and its assembly the power to reaffirm or drop the arrangements every four years, an idea seen as problematic in Brussels because it effectively gives Stormont a veto.
Discussions between the UK and the EU will continue on Monday. Should an agreement not be reached within days, the conversation will quickly shift to the terms of extending Article 50 and delaying Brexit further.