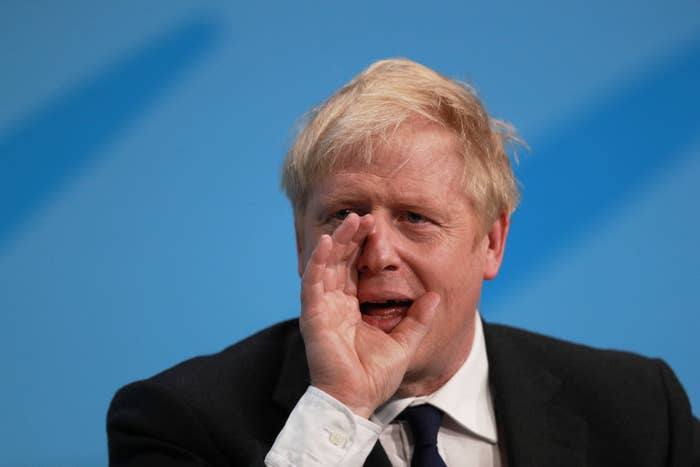 Boris Johnson has been sent a stark warning about the scale of opposition to a no-deal Brexit, as MPs voted by a significant majority to make it harder for him to suspend Parliament if he becomes prime minister next week.

In a wider margin of victory for anti-no-deal MPs than expected, an amendment aimed at preventing Parliament from being prorogued passed 315–274 — a majority of 41.
Prorogation is a potential route for a Johnson government to leave the EU without a deal — it would mean suspending Commons sittings in order to stop MPs from blocking no-deal. During his leadership campaign, Johnson has repeatedly kept this option on the table.
Seventeen Tory MPs voted to make such a move more difficult on Thursday, in a sign of the future rebellion the next prime minister will face if he attempts to leave the EU without a deal.
The rebels included minister Margot James, who quit her post in order to break the whip.
Thirty further Tories abstained, including the chancellor Philip Hammond — who is expected to resign from the government next week before the Tory leadership result is announced — as did Cabinet ministers David Gauke, Greg Clark, and Rory Stewart.
With just days left in Downing Street, outgoing prime minister Theresa May was not expected to sack any of her senior ministers who broke the Tory whip by abstaining.
Her office released this statement: "The Prime Minister is obviously disappointed that a number of Ministers failed to vote in this afternoon's division. No doubt her successor will take this into account when forming their government."

Thursday's vote will be seen as a clear indicator of the rebel alliance in Parliament that is seeking to block a no-deal Brexit.
If Johnson enters Number 10 next week, he has said he will attempt to renegotiate a Brexit deal with the European Union and, if that fails, then pursue leaving without a deal on Oct. 31, "do or die".
The amendment passed today means that if Johnson does suspend Parliament in an attempt to force through a no-deal Brexit, he would be required to recall the Commons for five days in the weeks running up to the deadline.
MPs could theoretically then attempt to prevent no-deal.
Other options available to the anti no-deal MPs include bringing down a Johnson government in a confidence vote.