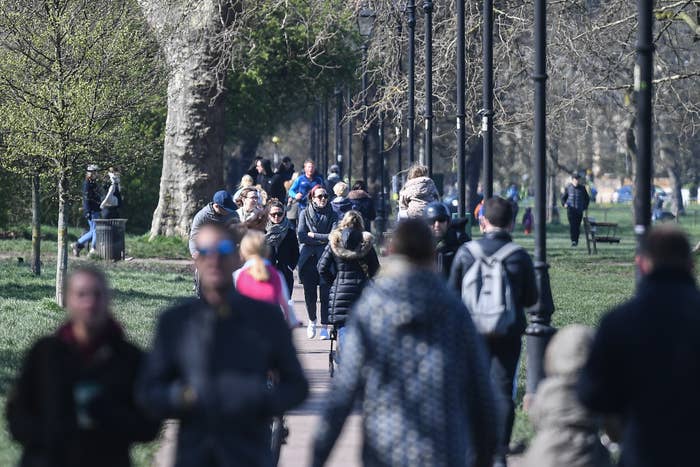 Boris Johnson faces a "full-scale mutiny" from his Cabinet and senior aides if he does not enforce a lockdown of London, including restrictions on nonessential travel.

Cabinet ministers and aides want the prime minister to bring in French- or Italian-style lockdown measures in the next 24 hours — requiring people to demonstrate that they have a good reason to leave their homes — after seeing data that showed the UK is on a trajectory towards as many deaths per day as Italy is currently experiencing.
Insiders told BuzzFeed News that the scientific advice from the government's experts still dictated that now was not the right time to implement a full-scale lockdown. They insisted that they would be guided by the science and take the appropriate measures if and when they become necessary.
But other government sources said that they wanted Johnson to go further immediately, warning that he faced a Cabinet revolt and the prospect of senior aides telling him he must act faster.
At a press conference on Sunday afternoon, the prime minister again stopped short of introducing tougher measures, instead issuing another plea to people to follow the official advice on social distancing.
Asked repeatedly by reporters why he was not acting faster, he warned the British public that he would consider more draconian measures along the lines of those adopted in other European countries if people continued to congregate in groups.
"If people don't do that [social distancing] we're going to have to bring in tougher measures," he said, adding: "Some people are not making it easy for us because they're congregating in a way that could spread the disease."
One source described the feeling among Cabinet and senior advisers to Johnson as one of "full-scale mutiny" if he does not bring in stricter measures.
There was fury across government on Sunday at people flouting the social distancing orders outlined by the prime minister.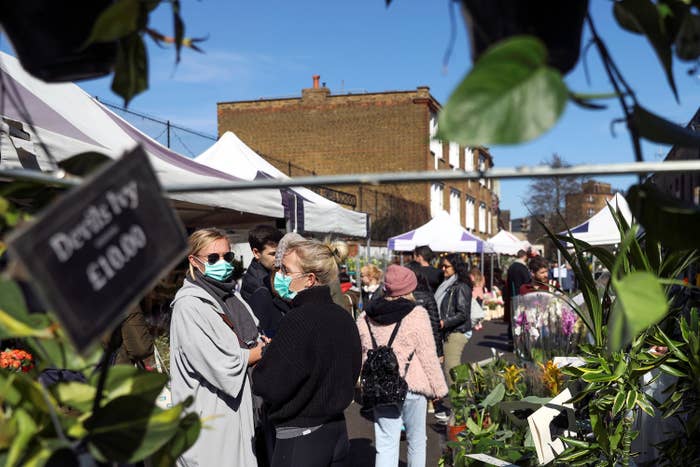 Images of people flocking to parks and crowded markets in London, strolling across Dorset beaches, and heading in droves to the Lake District over the weekend have shocked Whitehall. There is particular anger at men, especially younger men, believed by Downing Street to be the worst offenders when it comes to ignoring social distancing orders.

Julian Smith, the former Northern Ireland secretary, said he would support "any measure" put forward by the government to "force people to follow the guidelines".
Speaking in Downing Street, Johnson said he understood that being able to go outside was important for people's mental health.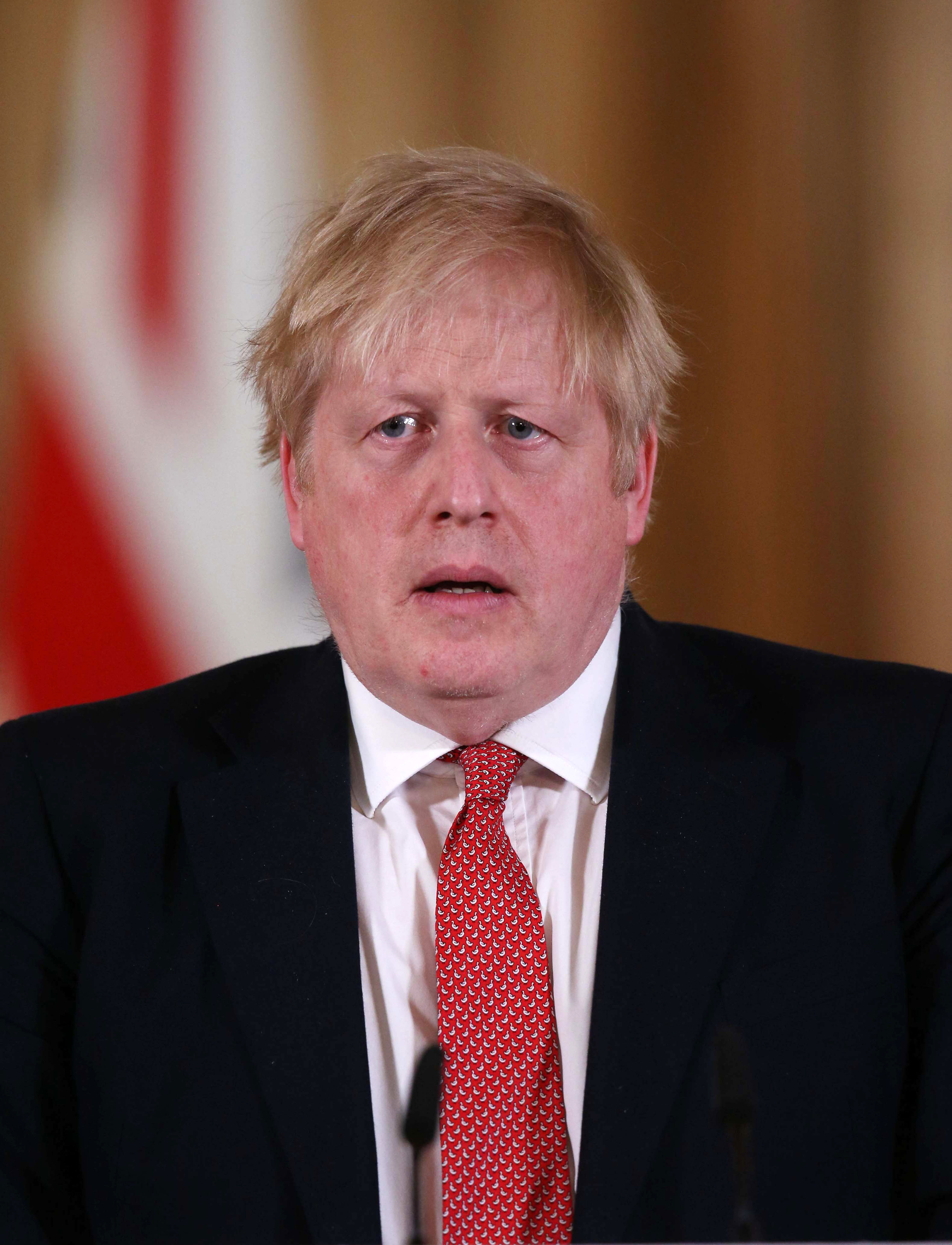 But under sustained questioning from journalists, he did not rule out a more comprehensive lockdown with curfews and restriction on people's movements, if people continued to disobey social distancing advice.
Johnson's own personal views on the role of the state have also been a major factor in the UK's limited measures, according to those familiar with his thinking. The prime minister has held deep ideological reservations about turning Britain into an effective police state, as some other countries have done.
Labour MPs queued up to call on the government to bring in more stringent measures.
David Lammy said: "Advice is not working. We need a lockdown in London."
Rosena Allin-Khan, the Tooting MP who has returned to her previous NHS role as an accident and emergency doctor to fight the coronavirus, tweeted: "Is it any wonder that our parks and beaches are busy? This relaxed style, mixed messaging will cost lives."
Labour MP Geraint Davies told BuzzFeed News: "We now know from the statistics that we're weeks behind Italy and we're about to be completely overwhelmed, yet the government is still allowing shops to be open and people are allowed to travel around for domestic purposes. It's completely irresponsible.
"This problem can be solved by decisive action, it's just a total failure of leadership," he said.