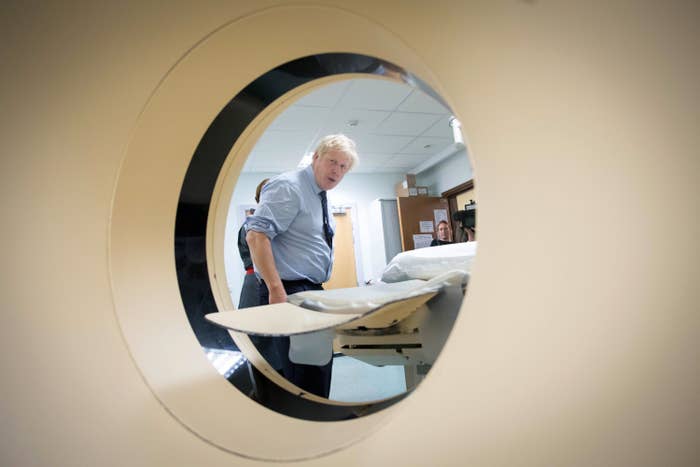 Boris Johnson heads to Manchester for the Conservative party conference after a week in which his government, his Brexit policy and the House of Commons reached the point of a nuclear meltdown.

Delivering a withering analysis of the state of play to BuzzFeed News, a prominent Tory MP recalled the scene from the HBO miniseries Chernobyl in which the Soviet scientist leading the investigation into the disaster used a series of blue and red cards at the trial of the plant's engineers to demonstrate how it all went wrong.
Red cards represented factors such as uranium and steam increasing reactivity. Blue cards meant boron control rods and cool water keeping it stable. As the blue cards fell away, only the red ones were left: rising heat, rising reactivity, and an uncontrollable nuclear chain reaction.
In the MP's analogy, the safety of Johnson's Brexit plan relied on three blue cards representing the three fundamental strategies pursued by Downing Street over the last two months.
The first: to ensure the Benn Bill blocking a no-deal Brexit was nullified. The second: to blindside rebel MPs by proroguing parliament. Third: to call an election.
With the blue cards all in play at the end of August, things were running smoothly. The problem, the MP said, was that by the end of September, one by one they had fallen away and been replaced by red cards.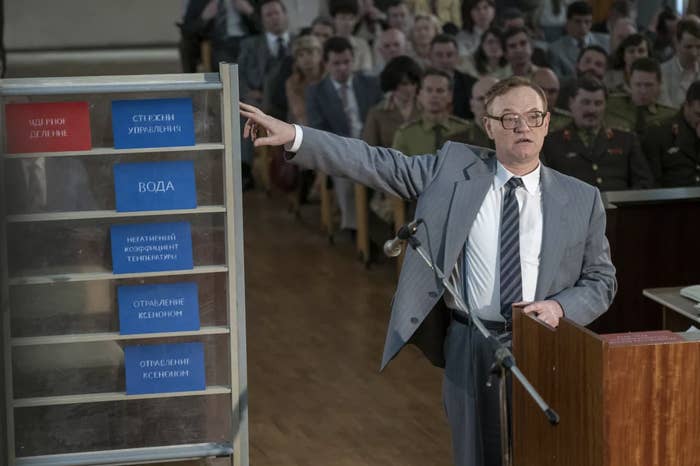 First, Labour — in a move predicted by no one in Number 10 — resisted calls for an election, leaving Johnson stuck in office and unable to go to the people. Then Downing Street admitted defeat in its planned parliamentary fight against the Benn Bill, allowing it to become law.

Finally, the Supreme Court ruled the prorogation of Parliament unlawful. A vast amount of energy was unleashed and the reactor core was ruptured, resulting in an explosion in the Commons on Wednesday night.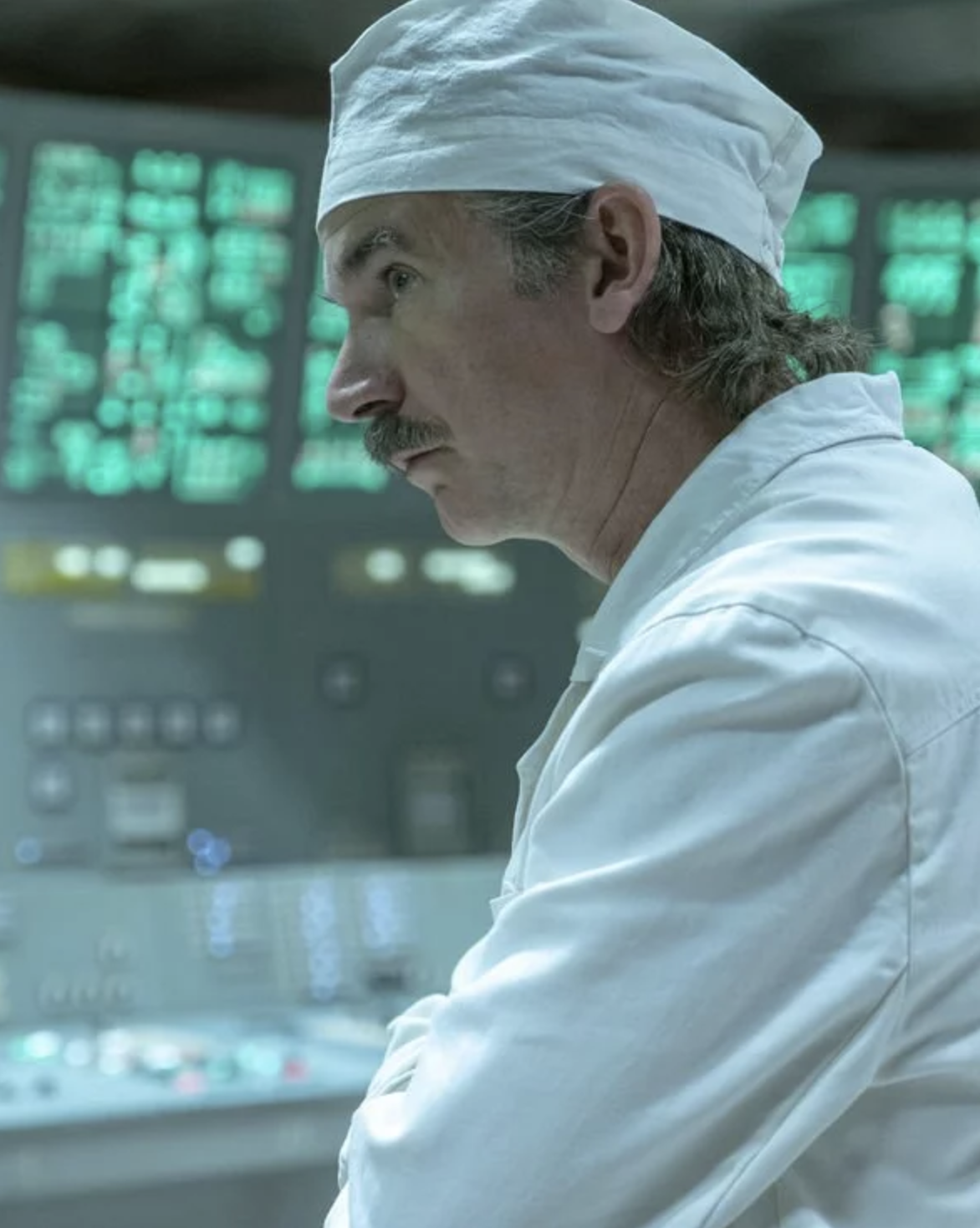 In this analogy, Johnson's chief aide Dominic Cummings plays Anatoly Dyatlov, the bad-tempered chief engineer who was ultimately blamed by the Soviet Union for Chernobyl.
Yet, as ministers prepare for a chaotic Tory conference, BuzzFeed News can reveal that Cummings' former Vote Leave allies are rallying behind their chief of staff ahead of a battle for the soul of the party starting in Manchester, as other Tories call for a less revolutionary and more traditionally conservative approach to government.
At the end of a week in which he warned at a book launch that delivering Brexit was the only way to stop abuse of MPs, was harangued by a Labour MP on video for his rhetoric, and got involved in a lengthy spat with a journalist from Sky News, Cummings' unorthodox style is facing criticism from some sections of the Tory party. For them, the guerrilla war being waged against Britain's political and legal institutions by Johnson and Cummings from within Downing Street is fundamentally unconservative and a cause for serious concern.
But allies of the prime minister's most senior adviser insist he is relaxed about the situation, and that the furore of the last few days has played into Johnson's hands.
At a meeting of special advisers on Friday night, Cummings said he believed there would be an election in November and that Labour MPs were trying to stop Johnson using the controversial phrase "Surrender Act" because "they know it's hurting them". "We are going to ram it down their throats," Cummings vowed.
One government official who is close to Cummings claimed he was employing a "Jose Mourinho strategy", a reference to how the former Manchester United and Chelsea football manager would often deliberately make inflammatory public interventions to attract media attention to himself and relieve pressure on his players.
By the official's account, the more Westminster follows Cummings' every move, the more media scrutiny is diverted from the state of Johnson's Brexit negotiations with Brussels, his 11–0 loss in the Supreme Court, his seventh Commons defeat in a row, or the growing questions over links to an American woman whose tech startup he allegedly granted favours while mayor of London.
While Cummings is expected to stand down from his role on Oct. 31 — it is understood his wife has insisted he does not work beyond that date as he has been putting off surgery — his position is not under question until that point.
Johnson is tied to Cummings' Brexit strategy, the official said, also noting that several senior Number 10 aides had sworn loyalty to the former Vote Leave chief: "If he went, half of us would walk out too."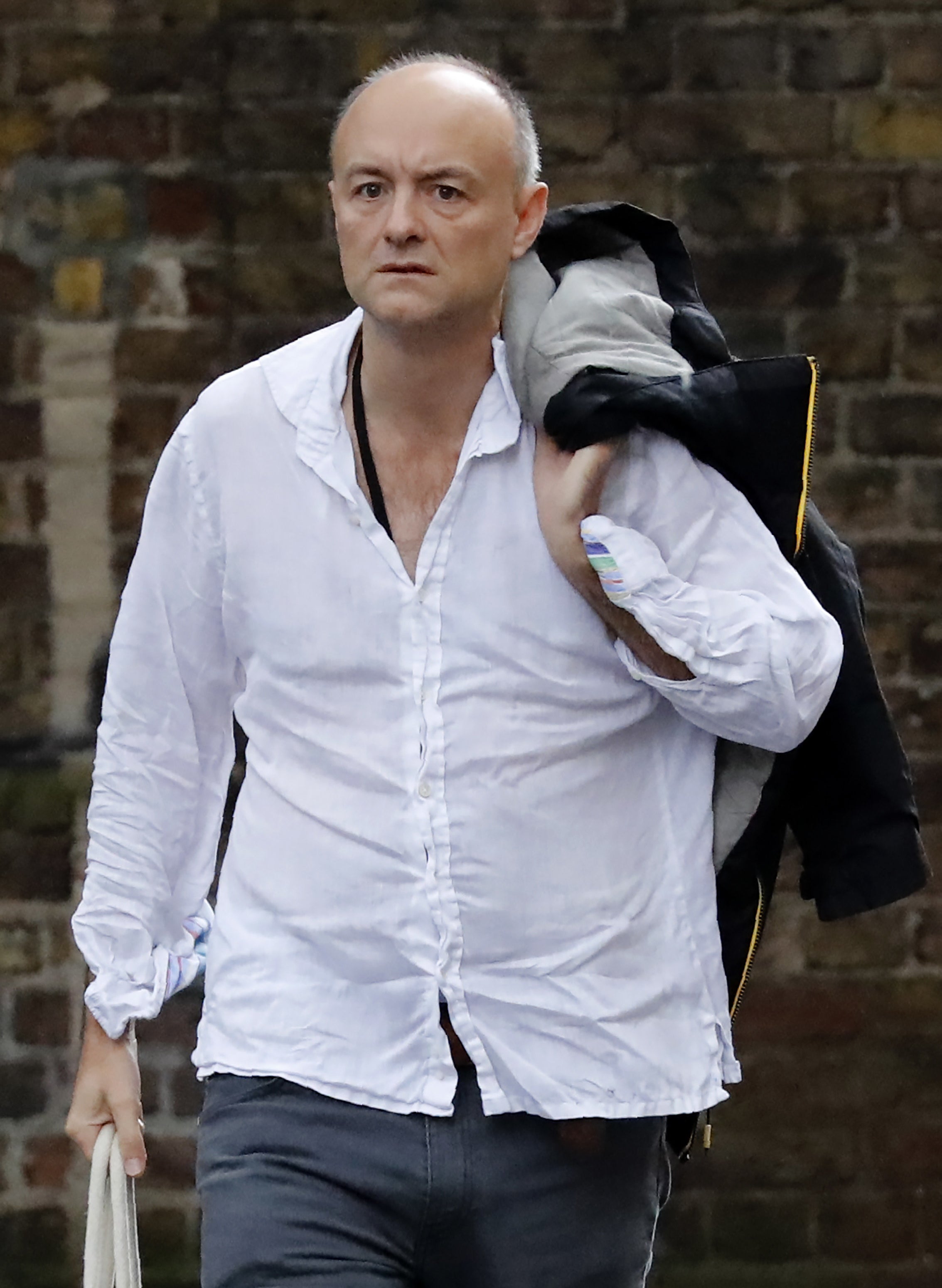 But there is growing disquiet in the broader Conservative party about the insurgency strategy — and scepticism that Downing Street really does have any strategy left after the unprecedented chaos of the last week.
Over the years, Tory party members have usually identified along traditional left–right lines, as "wets" on the centre of the party or "dries" on the economic right, or between Eurosceptics and Europhiles.
The Johnson administration has created a new cleavage in the party between Vote Leave's revolutionaries in Downing Street and more pragmatic small-c conservatives.
A former Vote Leave source characterised those now running the Tory party as modern-day Leninists who believe they are the vanguard of the people delivering the Brexit revolution in their name, by any means necessary.
Rather than form a dictatorship of the proletariat to establish a socialist state, Vote Leave's Leninists will push the boundaries of democratic norms to take the UK out of the EU, the source said.
Yet for many Tories making their way to conference this year — on the left or right of the party, Leave or Remain — the revolutionary fervour is not for them.
While the Tory grassroots almost unanimously want to "get Brexit done", as this year's conference slogan demands, and are fully behind Johnson as PM, few are swept up in a desire for a radical ideological transformation of the way politics, or Britain, is run.
They may want Brexit delivered, but they are often otherwise barely political, and cannot wait for things to return to normal. They are, after all, conservatives.
A study published by the Social Market Foundation last week argued that Britons were no longer divided between left and right but rather between "anarchists", united by their distrust of institutions, and "centrists" who take a traditional approach to politics. While you may find anarchists in Number 10, there are many more middle-of-the-road traditionalists among the Tory base.
The divides extend to personalities, too.
There are growing frustrations in Number 10 about the performance of the international trade secretary Liz Truss, who was one of the first senior Tories to back Johnson's leadership bid and played a key role early on in his campaign but has since fallen out of favour with his team.
Truss's recent world tour of the US, Australia, New Zealand, and Japan did not impress officials on either the UK side or among her hosts, a source said. Her photo opportunities on these trips have also irritated senior Tories. There is also widespread alarm across Whitehall that Truss has been forced to admit the UK had breached a commitment not to sell weapons to Saudi Arabia three times.
Allies of Truss insist she was well-received by all her counterparts, some of whom she has been exchanging text messages with ever since.

Meanwhile, the chancellor Sajid Javid is under pressure as tensions strain between Number 10 and Number 11 over the scale of spending commitments made over the last month, and the fact that key Treasury announcements have been made by the prime minister. Javid is said to feel wounded after Whitehall officials briefed Politico's London Playbook that he had given the nickname "CHINO" — chancellor in name only.
Johnson is believed to be plotting a post-election cabinet reshuffle after accepting that several of his appointments first time round have not worked out. Several Brexiteer MPs who were overlooked for jobs last time round are likely to have greater success in the event the Tories win a majority.
Getting to that election is the priority for Number 10, which still believes that the Tories' clear position on delivering Brexit will deliver a majority when Johnson eventually manages to secure a vote.
The conference takes place as Downing Street readies itself for the possibility of having to rush back to Westminster if opposition MPs move against them in Parliament.
All ministers below secretary of state level are on a rota to be in London on Monday and Tuesday to deal with urgent questions expected in the Commons.
Government whips fully expect opposition MPs to ambush them with all sorts of parliamentary action, from new legislation aiming to bring forward the date the PM is required to request an extension to Article 50, a possible attempt to change the law to reduce the voting age to 16 for the next election, and a potential attempt by Labour and the SNP to call a vote of no confidence and install Jeremy Corbyn as prime minister.
For all the talk of a supposed "secret plan" in Downing Street to break the Brexit impasse, this week is more likely to confirm that Johnson has been forced away from any grand strategy towards a day-by-day tactical war of attrition where his opponents seek to cause him maximum pain in parliament.
The next few weeks are likely to resemble the tough times as Theresa May's premiership disintegrated, when her team often appeared to just be trying to get through hour by hour.
Helicopters have been readied to fly cabinet ministers back down south if needed — the journey takes just over an hour and the Tories already received thousands of pounds worth of free helicopter rides during this summer's leadership election courtesy of billionaire property mogul Tony Gallagher.
But most Tory MPs are likely to stay in London for the week anyway, leaving conference to members and cabinet ministers.
The next few days would be about showing the country that the Tories had a clear plan for Brexit, while their opponents in parliament did not, Cummings told colleagues on Friday night. It won't take long to see if he's right.