1.
Marilyn Monroe to 47 takes to get the line "It's me, Sugar" correct. She would mess up and say either "Sugar, it's me" or "It's Sugar, me". After take 30, the crew had the line written on a blackboard.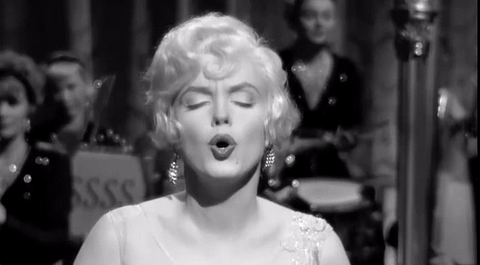 2.
The movie was one of the few American movies ever to get a "Condemned" rating by the Roman Catholic Legion of Decency. Ouch.
3.
Marilyn Monroe's contract stipulated that all her films had to be shot in color, had to be shot in black and white because of the amount of makeup Tony Curtis and Jack Lemmon had to wear.
4.
Tony Curtis and Jack Lemmon tested their drag looks by walking around the Goldwyn Studios lot to see if anyone tell they were really men. They even went into the women's restroom and no one was the wiser.
5.
A male cabaret dancer named Babette tried to teach Tony Curtis and Jack Lemmon how to walk in high heels.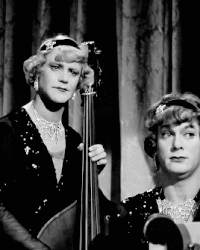 6.
Marilyn Monroe often just read her lines off of cue cards and in some scenes you can clearly see her side-to-side eye movements.
7.
Marilyn Monroe was routinely 2 to 3 hours late to the set, and occasionally refused to leave her dressing room.
8.
When the movie came out, Kansas banned the film, saying that the cross-dressing was "too disturbing for Kansans".
9.
When the costume designer was measuring the cast, he half-jokingly told Marilyn Monroe, "Tony Curtis has a nicer butt than you." Not to be defeated, Marilyn immediately flashed him and said, "Yeah, but he doesn't have tits like these!"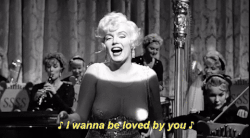 10.
Marilyn Monroe was pregnant during the filming, but sadly lost the baby.
11.
The director, Billy Wilder hated Marilyn Monroe's behavior on set and didn't invite her to the wrap party.
12.
Monroe had cost the production roughly half a million dollars with her behavior.
13.
Marilyn Monroe didn't want to play Sugar at first because she didn't want to play a dumb blonde who couldn't tell that Daphne and Josephine were really men.
14.
Many actors were offered the lead roles, but turned it down because they thought it was demeaning to do drag. Jokes on them because Jack Lemmon received an Oscar nomination for the role.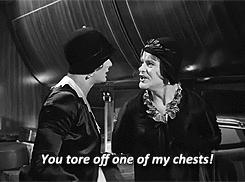 15.
Some Like It Hot was voted the 9th greatest film of all time by Entertainment Weekly magazine, and, is ranked on this list high enough to be the greatest comedy of all time.
16.
The film features the Saint Valentine's Day massacre of 1929, in which his rival gang members were gunned down in a Chicago warehouse.
17.
The movie was voted #1 on the American Film Institute's list of 100 Funniest Movies Of All Time in 2001.
18.
Tony Curtis and Jack Lemmon found heels so painful that they kicked the shoes off and soaked their feet the second someone yelled "cut." Billy Wilder said "Cut," They would be in heels for hours because Marilyn Monroe flubbed her lines so much.
19.
The film was adapted into a Broadway musical entitled "Sugar", which opened at the Majestic Theater on April 9, 1972 and ran for 505 performances.
20.
Marilyn Monroe agreed to be in the film after she was promised 10% of the profits.
21.
Tony Curtis was so nervous the first time he did drag that Jack Lemmon had to literally pull him out of his dressing room.
22.
When Curtis and Lemmon established their drag personas, Lemmon skipped around, talked in a high-pitched voice, and was generally bubbly and ditzy. Curtis said, "he was like a 20-cent tart."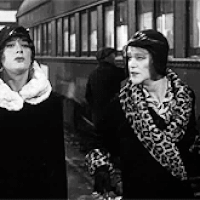 23.
The scene where Marilyn Monroe and Tony Curtis get in bed together on the sleeper train was the only scene she managed to do in one take.
24.
In Russia, the film is called "V dzhaze tolko devushki," literally "In Jazz, There Are Only Girls," which sounds a lot like those "In Russia" jokes.
25.
The movie is set in Florida, but was shot at the Hotel Del Coronado Resort in California. It was two months over schedule and over half a million dollars over budget. The studio blamed Marilyn.
26.
In his autobiography, Curtis correctly predicted that Marilyn Monroe would be dead within one to two films, after Some Like It Hot. She died four years later.
27.
The famous last line of the movie, "Nobody's perfect," was actually just a filler line until the writers could think of a better one. It was voted as the #48 greatest movie quote by the American Film Institute.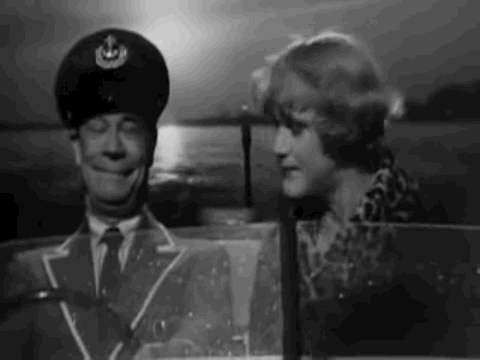 This post was created by a member of BuzzFeed Community, where anyone can post awesome lists and creations.
Learn more
or
post your buzz!