Tory Leadership Hopefuls Are Piling Into Social Media But Mostly Their Campaigns Have Fallen Flat
Analysis by BuzzFeed News shows that Boris Johnson is way ahead of the dozen-or-so other contenders at driving the conversation online, even when he's not trying.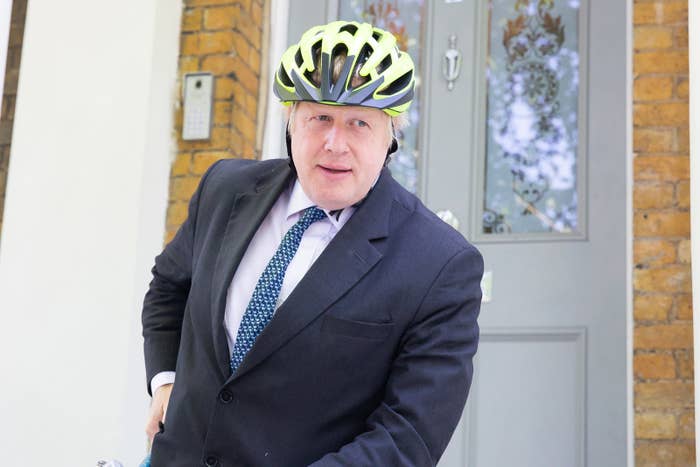 Jeremy Hunt wants to #unitetowin. Esther McVey wants to #restoretrust. Rory Stewart just wants to talk.

The race to succeed Theresa May as prime minister burst into action this week with a dozen Conservative MPs confirmed as running and others still considering it. And although the electorate they're trying to woo is unusually narrow — 313 Tory MPs and around 160,000 party members who are far from representative of the wider British public — the candidates are pouring resources into digital campaigns as if it were a national contest.
Within days of May saying she will leave Downing Street, leadership hopefuls unleashed a flurry of memes, video clips and media links in an attempt to get an early jump on their rivals. Some launched flashy campaign websites that resemble those of US presidential candidates. Never before in a Tory leadership contest have the frontrunners taken the war for attention online so seriously.
For all the activity, however, most have so far struggled to generate much enthusiasm on Twitter and Facebook — the social networks that have the most influence on British politics — according to an analysis by BuzzFeed News of the candidates' accounts and sharing data from social monitoring tools such as BuzzSumo and CrowdTangle.
Boris Johnson, the former foreign secretary, who started the contest as the favourite among Tory members, has dominated the online conversation so far without even trying to. Nine of the ten most-shared media articles about the leadership contenders in the week since May quit were about Johnson, the data shows.

In the chasing pack, Stewart, the international development secretary, was an unlikely early standout in the first week, reaching hundreds of thousands of viewers with a series of low-budget, guerilla-style broadcasts in which he encouraged voters to confront him in the street. One clip, filmed in Kew Gardens, has been seen nearly 1.6 million times on Twitter.
But his rivals, taking a more cautious approach, have so far had only modest engagement despite putting money into professionally-produced campaign materials, according to our analysis.

Sajid Javid, the home secretary, is one leading contender who had a disappointing start to the campaign. A new Twitter account, TeamSaj, has picked up about 1,800 followers. A specially-produced launch video has been seen more than 400,000 times on the platform, but was criticised as wooden. "This is a joke," said a digital expert for another party after watching the clip.
The lacklustre start illustrates the difficulty that most of the leadership hopefuls will face in breaking out of a crowded field.

First they have to convince Tory MPs and members they're the one to unite the party and deliver Brexit. Then they'll have to win support from an impatient, divided electorate. But they're be up against politicians who have greater name recognition, clearer political brands and bigger personal followings.
Johnson has about 572,000 followers on Twitter, three times as many as the next most-popular of the Tory leadership candidates on the platform, Jeremy Hunt, who has 163,000 followers. Johnson's Facebook following is bigger than that of all the other leadership hopefuls combined. And if they can get past Johnson, they will be up against Labour's Jeremy Corbyn (2 million Twitter followers) and the Brexit Party leader Nigel Farage (1.3 million).
In this narrow contest, in which MPs choose a shortlist of two candidates and members make the final decision, social media isn't the only forum that matters, but it will be important in whittling down the crowded field and setting wider public perceptions of the eventual winner.
The success of Farage's Brexit Party in the European elections illustrated how politicians can quickly and cost-effectively use social media to seize the initiative in a campaign. The Brexit Party didn't start from zero: Farage's personal accounts and those of allied groups including Leave Means Leave and Leave.EU gave it a strong digital springboard. But its campaign was also helped by clear, engaging messaging from the get-go. It quickly created a sense of momentum that generated wider media coverage and attracted large numbers of supporters and donors.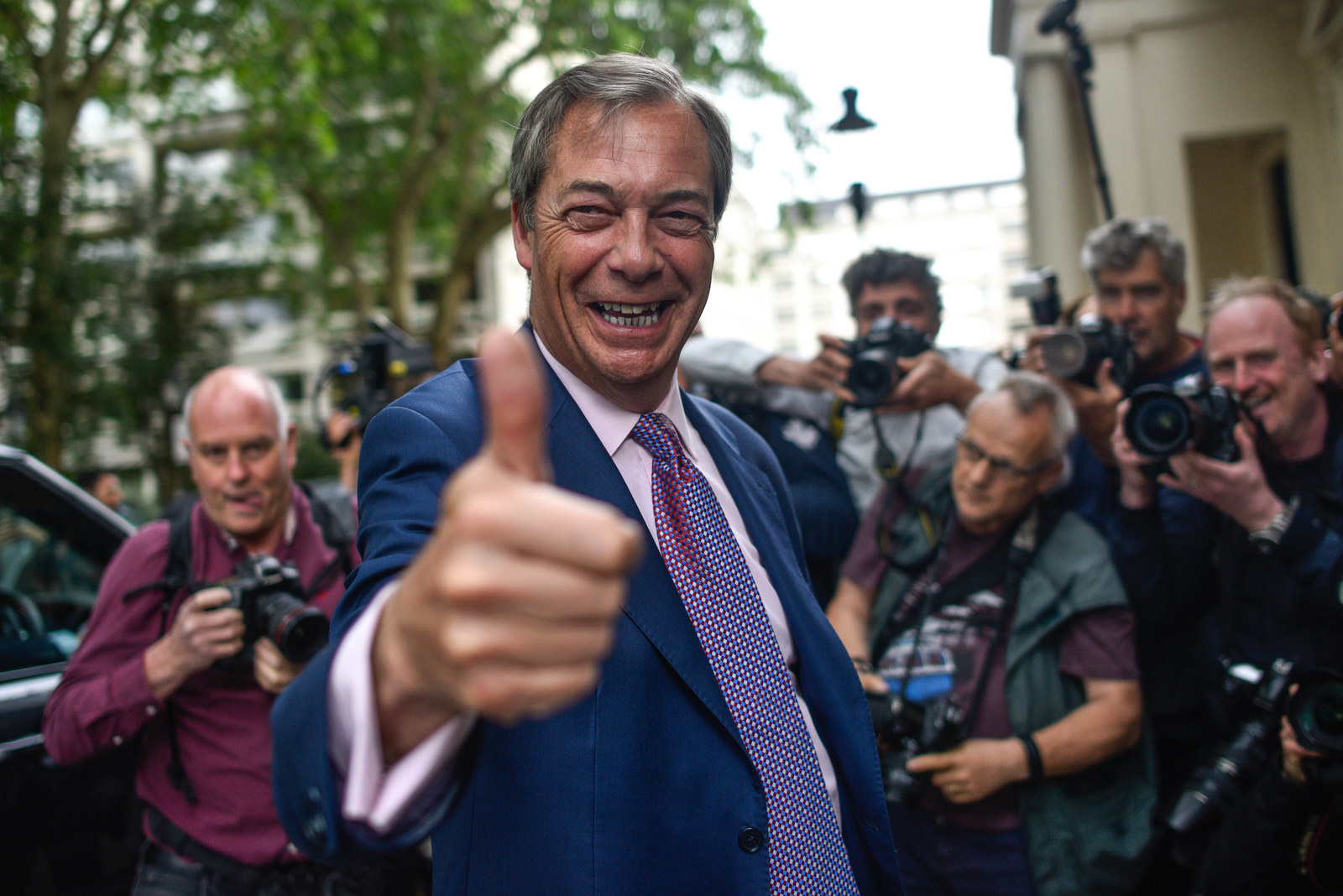 To date, none of the Tory leadership hopefuls, except Johnson, have built big constituencies on social media.

Most are regular users of Twitter, but their followings are relatively modest compared to those of politicians from other parties — Johnson is the only one with a following that exceeds the 167,000 of the outgoing Liberal Democrat leader Vince Cable — and they don't have a big network of passionate, like-minded supporters amplifying their messages. Their presence on Facebook, the platform with by far the largest reach with the voting public, is even smaller.
One indication of the leadership contenders' lack of influence on social media is their absence among the most-shared media articles about British politics. In this volatile media climate, the stories which tend to go viral are those which evoke strong partisan feelings. The data shows that politicians who've had the most success at driving the conversation, the data suggests, are Corbyn, Farage and, to a lesser extent, Johnson.
Two of Johnson's Telegraph columns appear in the 250 most viral political stories published in the last six months, according to BuzzSumo. One of these pieces, headlined "The Tories need to get on with Brexit and learn to believe in Britain again", was shared more than 70,000 times on Facebook.
The other Tory leadership hopefuls — even those who hold senior cabinet positions — barely show up in the rankings of the most viral political stories. When they do, it's for unflattering reasons, such as an Observer story linking Michael Gove to breaches of electoral rules by the Vote Leave campaign in 2016. (Gove has said he was unaware of any unlawful activity during the referendum.)
Johnson's rivals have been rushing this week to address their lack of pulling power on social media.
Most followed a similar playbook, setting out their vision and track record in interviews with Sunday newspapers and TV shows, which they then posted on their social media accounts. Several also posted videos specifically produced for social sharing, and a few set up new Twitter and Facebook accounts just for the campaign.
Raab, the former Brexit secretary, Cleverly, a current Brexit minister, and Stewart launched websites built with NationBuilder, an American campaigning platform used by politicians including Donald Trump, Emmanuel Macron and New Zealand prime minister Jacinda Ardern.
Most of the candidates have had middling results so far.
Raab's social media launch video, in which he proclaimed his dedication to fairness, has been viewed around 314,000 times on Twitter. A piece he wrote in the Mail on Sunday generated around 8,900 interactions when it was published online. His new website was shared 153 times on Facebook in the first week of the campaign, according to CrowdTangle.
A clip of Cleverly being interviewed on the BBC's Today programme on Wednesday, the first day of his campaign, was watched around 88,000 times on Twitter, but other clips posted on his new campaign Twitter account — slogan: "Let's Win Together" — were seen far fewer times. His new website was shared only 15 times on Facebook in the first week.

McVey, the former work and pensions secretary, launched her campaign with interviews and opinion pieces in the Telegraph and Express newspapers and an interview on Sky News's Sophy Ridge show. One of her Telegraph articles, "The only way to deliver the referendum result is to embrace leaving without a deal", was shared more than 14,000 times on Facebook. A clip of the Ridge interview was viewed about 44,000 times on Twitter.
These aren't necessarily bad numbers for political articles, but in such a competitive field they're hardly enough to seize control of the narrative and elevate a candidate to the front of the pack.
Matt Hancock, the health secretary, was active in the early days, doing several media appearances and posting several direct video appeals to supporters on his Twitter and Facebook accounts. A big interview with the Financial Times setting out his pitch to be the pro-business candidate received about 700 engagements on social media, according to CrowdTangle, and his viewing figures on his Twitter videos were modest.
Hunt, the foreign secretary, and Andrea Leadsom, the former leader of the House of Commons, kicked off their campaigns with interviews in the Sunday Times. Both generated little excitement when their interviews were published online, getting 1,427 and 3,146 interactions respectively, according to CrowdTangle.

Kit Malthouse, the housing minister, announced his candidacy through an interview with The Sun, which generated just over 1,000 interactions online.
In contrast, when Nigel Farage wrote a column in the Daily Telegraph setting out his vision for the European elections campaign in April, it was shared 120,000 times on Facebook, according to CrowdTangle.
Johnson, the frontrunner, did relatively little campaigning in the first week, but he still overwhelmingly dominated the discussion about the candidates on social media. His column in the Telegraph on Monday generated more than 25,000 interactions on Facebook and Twitter, according to CrowdTangle. Then came the news on Wednesday that he will have to appear in court to face allegations of misconduct in public office relating to the 2016 EU referendum.
Reports about Johnson accounted for nine of the ten most-shared media articles about any of the leadership contenders this week, according to BuzzSumo data. The only one that wasn't about Johnson was a piece on the Sky News website saying Gove would allow EU nationals living in Britain to become citizens at no cost if he becomes prime minister.
The stories about Johnson weren't flattering to the former foreign secretary, but the fact that he can dominate a news cycle when he's not even trying is a sobering indication of how his rivals will struggle to compete for attention while he is in the race.
It's still early in the contest and there's time for one of the lesser-known candidates to leap ahead of Johnson if they get it right. A series of TV debates, including a hustings featuring all the declared candidates next month on the BBC, will help raise their profile.
Stewart seized the early initiative by setting out on a listening tour around London, posting videos on his Twitter account in which he urged voters to come and meet him to discuss politics. Compared to the overly-produced, cliche-heavy output of some of his rivals, it seemed like a refreshing, authentic approach, and it quickly cut through.
Stewart's views on Brexit will probably stop him securing the leadership, but his success at building an audience so far might persuade others to copy his approach.
On Wednesday, one of his potential rivals, the former Brexit minister Steve Baker, posted a Stewart-style video on Twitter. Baker had just polled fourth in the website Conservative Home's survey of Tory members' preferred leaders, and now he wanted to assure supporters he's thinking carefully about joining the race. It wasn't an expensive professional video with Baker in a suit and tie speaking off a script from his House of Commons office. He was at an airfield dressed in a skydiving suit, getting ready to jump out of a plane.