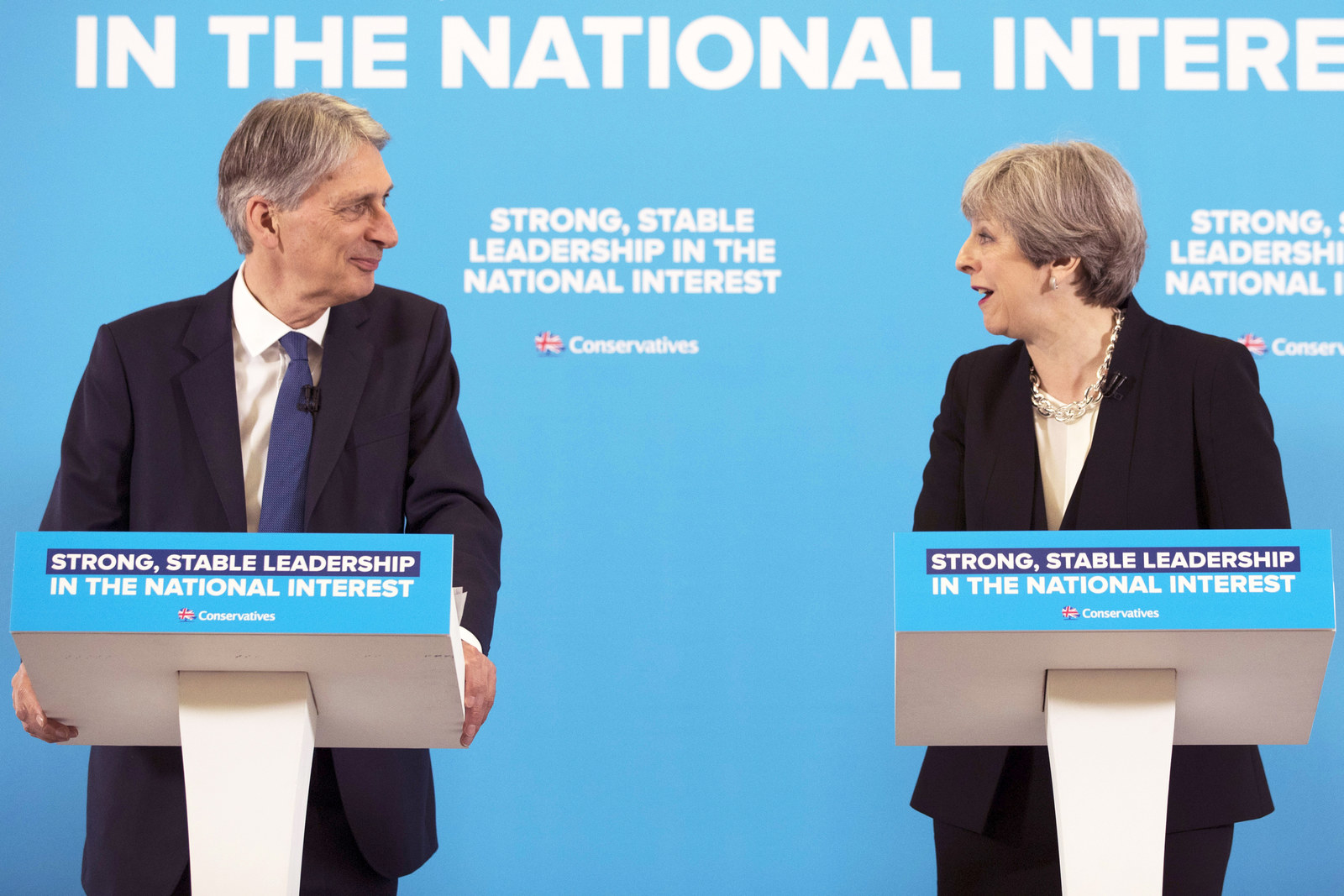 Theresa May would not commit to keeping Philip Hammond as chancellor after the election at a press conference today, adding to rumours of a rift between the prime minister's team and the Treasury.

The Conservatives called the event in London to attack the spending pledges in Labour's manifesto, but it ended up raising questions about the government's own chief economic spokesman.
Asked several times by journalists whether Hammond would stay in position if the Tories return to government next month, May would say only that she and the chancellor have "worked together over the years, for many years".
Rumours have been circulating in Westminster for weeks about tensions between Hammond and Nick Timothy, May's influential co-chief of staff, who is overseeing the Conservatives' campaign manifesto. Last week The Times reported that Hammond and Timothy had been involved in heated rows about the party's policy direction that included "a lot of swearing and angry phone calls".

May was also asked whether she has "full confidence" in Donald Trump after revelations that he shared sensitive intelligence with Russia in the Oval Office, and did not give unequivocal support for the US president.
"We have a very special relationship, as you know, with the United States of America," May said. "We continue to work together and we have confidence in that relationship between us and the United States that helps to keep us safer."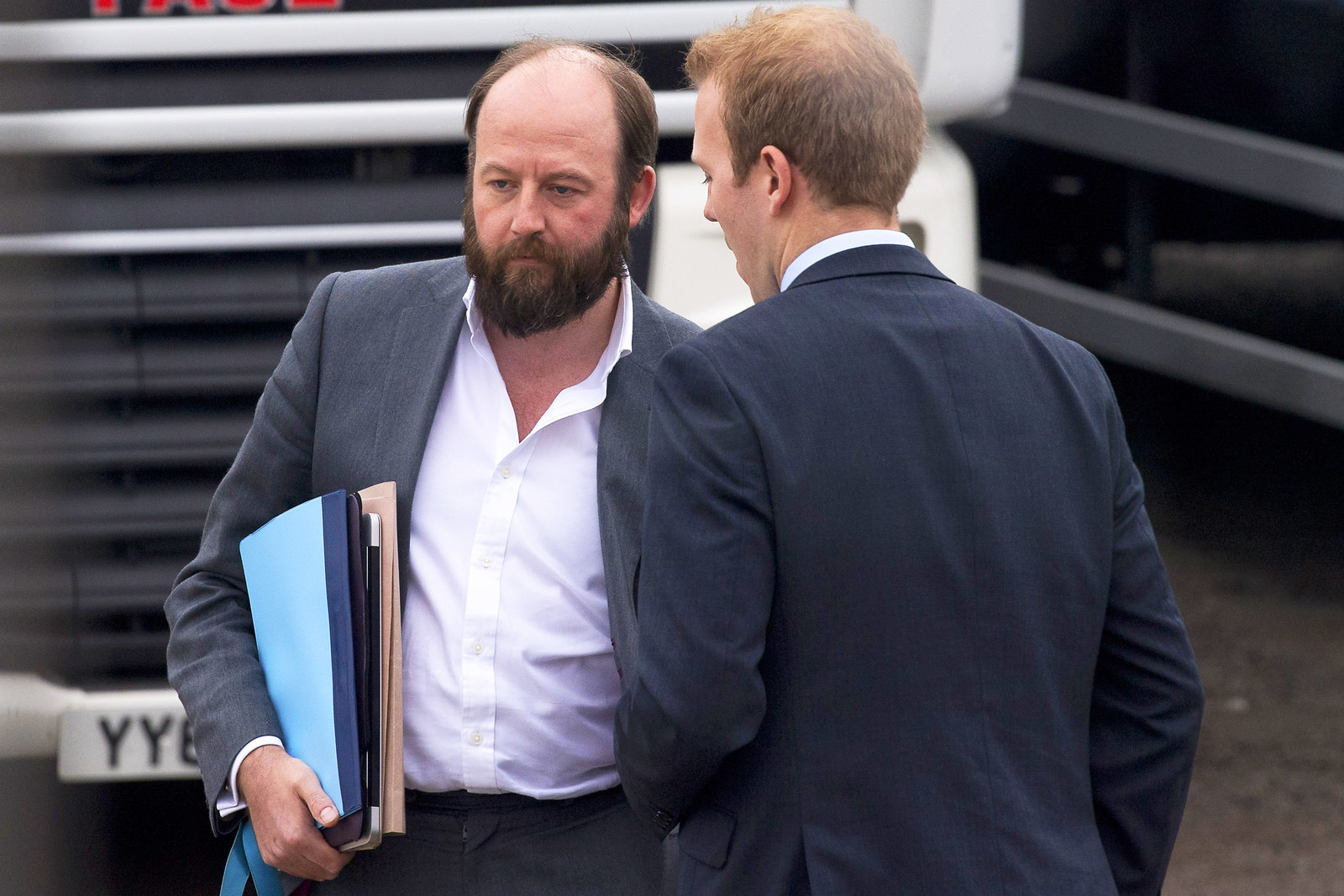 Hammond, appearing on Radio 4's Today programme this morning, was confronted about the claims and brushed them aside as "tittle-tattle". A few hours later, at the press conference in Canary Wharf, he was again put on the spot about whether he will keep his job after the election.

Asked whether May would keep Hammond in place, the prime minister said: "Our focus is on winning this general election, because it matters for the future of this country."
Hammond said: "What I candidly admitted this morning [on Today] and what my family will confirm is that I do occasionally swear. I wasn't referring to any particular conversation, but I do occasionally swear."
Pushed again by reporters, Hammond said: "We work very closely together. The prime minister and I have known each other for many, many years. We work very closely together. She's got an extremely strong team around her. I work very closely with her team – indeed, some of them are people that I have known for many, many years. We do work very well together as a team."
"All this media tittle-tattle is just that, media tittle-tattle," Hammond added.
May was then asked directly whether she endorsed her chancellor.
"Very happy to do so," she said, but she did not commit to keeping Hammond in the Treasury after the election.
"As Philip says, we've worked together over the years, for many years," the prime minister said. "Longer than we would care to identify. That's an age-related comment, nothing else, in case you were trying to read anything into that."
At the press conference, the Conservatives handed out a document to journalists titled "The Cost of Corbyn". According to their analysis, Labour's manifesto promises would leave a £58 billion "black hole" in the economy in the first year of a Jeremy Corbyn-led government.
Labour's leadership are "simply not up to the job," Hammond told the journalists.

However, four weeks after calling the election three years early, the Conservatives have yet to publish full details of their own policies.
The manifesto will be published on Thursday, May confirmed at the event. It will set out five challenges that Britain faces and the Conservatives' response to them, the prime minister said.