The party executives were furious. They weren't trying to hide it. It was a Friday morning in late July, and the Conservative chief whip Julian Smith was in his North Yorkshire constituency meeting members of his local Tory association about Brexit.
It had been a fraught few weeks for Theresa May's top team: The new Brexit strategy the prime minister proposed at Chequers, her official country residence, on July 6 had unleashed a new civil war in the party and caused several ministers to resign. Now, the government's 47-year-old chief enforcer was on the defensive on home territory, trying to convince a group of grassroots Tories that Downing Street hadn't sold them out.
The executives were blunt. Chequers is dead, they told Smith. And the members don't trust May or her government any more.
Smith appeared to be as reassuring as he could while holding firm on the policy. There won't be a second referendum, he promised. Brexit is definitely going to happen. The chief whip seemed "determined and confident", one of the attendees said. But the confrontation had barely begun.
Jump forward two months to the eve of the Conservatives' annual conference in Birmingham and those in Theresa May's inner circle are a lot less confident.

BuzzFeed News has spoken to numerous well-placed Tory sources and obtained previously unreported documents which expose how May's increasingly anxious inner circle of advisers battled to hold together a bitterly divided party and deliver one of the most profound, contentious, and unpredictable policy reforms in UK history.
May's top aides — who include her chief of staff Gavin Barwell and communications director Robbie Gibb — have found themselves sailing in entirely uncharted political waters, pushing ahead with the Chequers plan while growing increasingly pessimistic about whether they can ever get it through the Commons, according to several sources close to Downing Street.
They're not panicking, exactly — not yet — but they know they don't have the numbers to get the plan approved by parliament, those insiders said. And they haven't got a Plan B.
This weekend, May and her lieutenants travel to Birmingham for the annual Tory conference where'll they'll face a hostile membership that regards Chequers as a betrayal.
The conference could hardly be as bad for the prime minister as 2017 —when her keynote speech was interrupted by a comedian, she suffered a coughing fit, and the letters on the stage behind her began to fall down — but it could still be "absolutely ghastly", in the words of one Tory MP.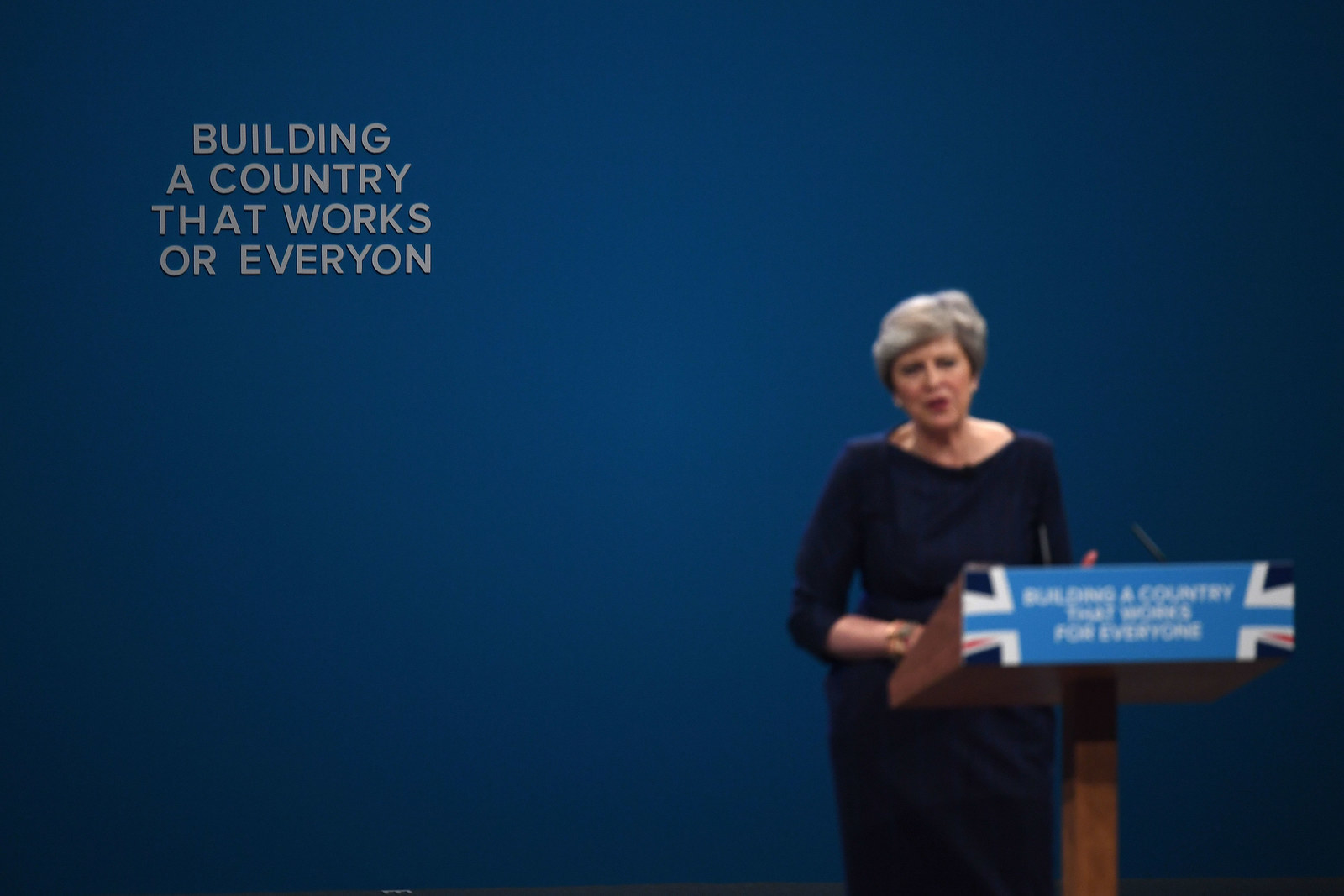 The party's divisions over Brexit will be on full view as Jacob Rees-Mogg's European Research Group and Boris Johnson prepare headline-grabbing interventions that will steal the limelight from May.

And it's not just Brexiteers who are agitated. Days after Labour managed to portray itself mostly successful at its conference in Liverpool as a government-in-waiting brimming with policy ideas, modernisers in the Tory party fear that they'll come across as a divided party devoid of intellectual energy.
The theme of this year's conference is "opportunity for all".
BuzzFeed News obtained an internal briefing memo provided to Tory ministerial aides which suggests May hasn't given up on tackling "burning injustice", the domestic policy theme she prioritised on the steps of Downing Street when she became prime minister in 2016.
According to the briefing note, May's advisers wanted to emphasise that they have made progress on fighting inequality, and that they have ambitions to making the country better by rewarding hard work, providing safe communities for families, and encouraging equal opportunity. But Tory aides and MPs who saw the briefing said it was uninspiring.
"It's all motherhood and apple pie," said one of the MPs. "It doesn't mean much."
"Anyone reading that memo would conclude we are going to spend conference talking about Brexit and once again leave Labour to clean up on domestic policy," said an aide.
Theresa May's advisers returned to Downing Street after the summer break resigned to the fact that they just didn't have the numbers to get Chequers through parliament.

Number 10 had launched the policy in July without apparently giving much thought to how they would sell it. "There's no strategy," said a former Downing Street adviser at the time. "They're going week to week." Now, after weeks of negative press coverage and aggressive campaigning by activists and Eurosceptic MPs, they didn't have enough backing on their own side to pass it. They'd have to rely on Labour votes. That seemed unlikely.
Downing Street then launched a charm offensive to woo their own MPs.
A "political communications Brexit committee" was established and met for the first time on 3 September, chaired by the prime minister and attended by Barwell, Gibb, the cabinet minister David Lidington, Brexit secretary Dominic Raab, chancellor Philip Hammond, environment secretary Michael Gove, and chief whip Julian Smith.
"Gavin and Robbie have brought together a small number of ministers who they think are most important in terms of selling Chequers," said a source with knowledge of the committee.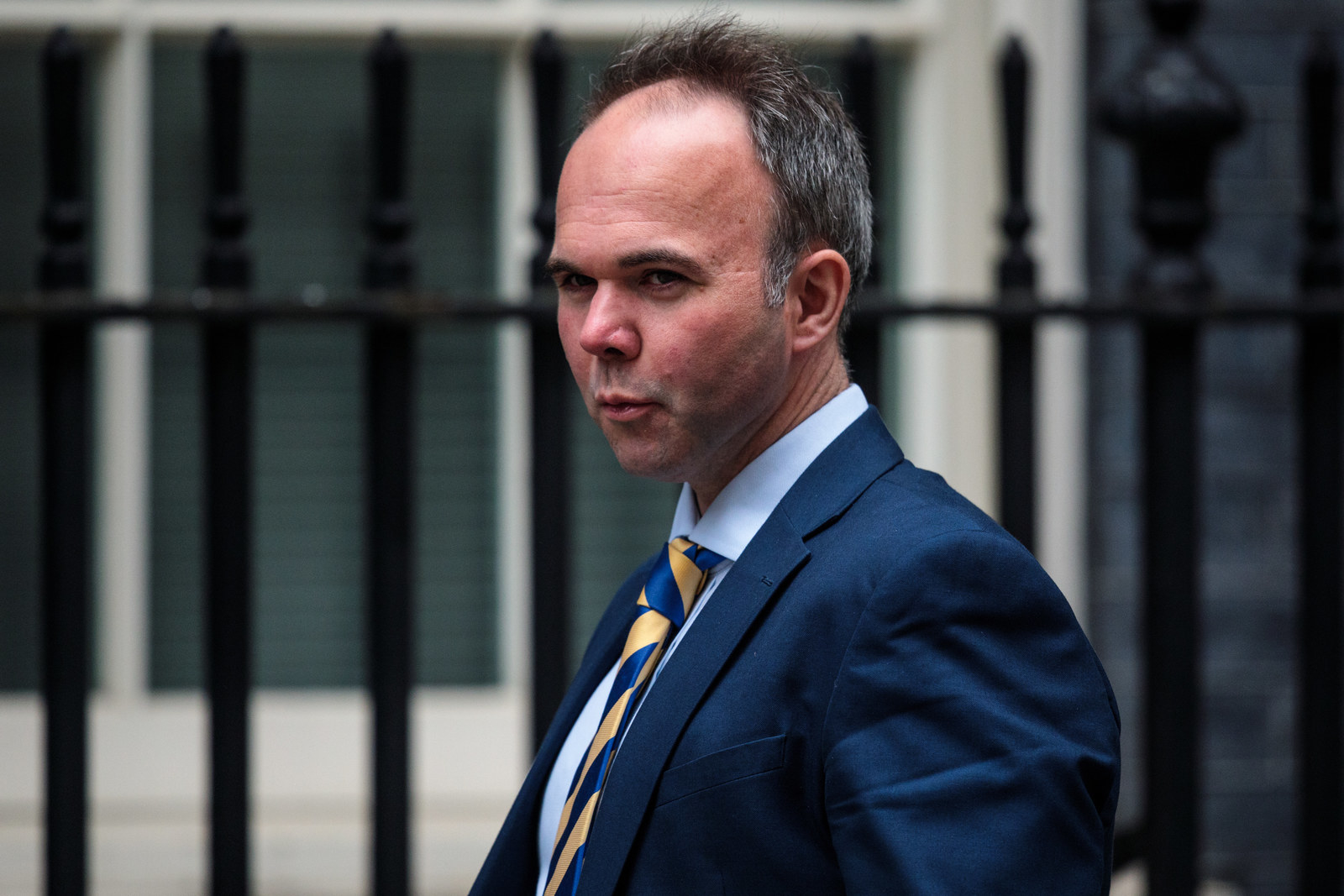 The intention, the source said, is that Raab and Gove – the most prominent and influential of the Brexiteers who stayed in the cabinet – will lobby other MPs to support Chequers. Their influence could be crucial in swaying wavering backbenchers. BuzzFeed News understands that Gove had already, in July, been deputised to speak to some of the party's newer MPs, and that he is one of several ministers who have recently been to Chequers where brainstorming sessions were held on how to promote the policy.

One of the first initiatives of the new political communications committee was a spreadsheet drawn up by a Downing Street aide listing "key influencers" from beyond parliament who could be tapped to help push Chequers, including activists, Twitter users, and media pundits.
Among the "influencers" who offered to help was pro-Brexit Conservative MEP Daniel Hannan, according to a person who has seen the document.
To help convince sceptics from beyond the parliamentary party, May's team will be hosting receptions for Tory party members and association chairmen. Gibb is planning to personally speak at events in constituencies outside London, including a supper in October in the chief whip Julian Smith's constituency, Skipton and Ripon, in Yorkshire.
Back in Westminster, Barwell and Gibb have been hosting informal dinners with groups of MPs on alternate nights. According to one MP who attended, the dinners are polite but largely unconstructive. At some dinners, Leavers have used the forum to tell May's advisers just how much they dislike the Chequers plan. Some other MPs who were invited said they didn't bother going, because it seemed pointless.
In the first week of September, Tory ministerial aides were invited to Downing Street for a meeting with Barwell.

Staffers were told by the chief-of-staff to expect that a deal with the European Union would be agreed at a special summit in mid-November, a person who was present at the meeting told BuzzFeed News. It would then be put before the House of Commons for a meaningful vote within two weeks.
It was a bold statement given how much seemingly still needed to be thrashed out in the talks with the EU, and how much opposition there would be to Chequers in parliament. But Downing Street seemed to be on the front foot.
Although they realised they're in a nearly-impossible political position, some of May's aides had grown surprisingly bullish in the early days of the new parliamentary term. Sure, there was still lots to be worried about, but they saw reasons for optimism. May's rivals were weak and divided. The threat of a leadership challenge appeared to have gone. And after months of difficult negotiations, the adviser thought, a deal with Brussels was finally in sight.
There would have to be more concessions to the EU to get the deal over the line, which would make the Brexiteers even more aggrieved, but the advisers believed that even a softened Chequers could be sold to the country as faithful to Brexit. And May's team had a new strategy for getting the deal through parliament once it had been agreed with Brussels: Move fast.
As Barwell indicated to the advisers, Number 10 had decided its best strategy was to schedule the vote within two weeks of the deal being agreed. They would take advantage of the Brexiteers' disorganisation and lack of a credible alternative, twisting Tory MPs' arms by telling them they had a choice of voting for either a done deal or total chaos.
They were convinced the dynamics of the debate would be completely different once there was actually an agreement. Only a very brave Tory MP would vote for the unknown, if that could mean crashing out with no-deal, Jeremy Corbyn coming to power, or Brexit being reversed. At the end of the day, they figured, few Tories would risk that.
"We want to use speed to our advantage," one Downing Street insider told BuzzFeed News.
It only took one night in Salzburg to burst their bubble.

The scathing comments by European leaders at the Austrian summit last week took Downing Street totally by surprise and came at a terrible time for the prime minister, ahead of an already fraught Tory conference. Her aides were still unsure of exactly where the UK stands now or where the negotiations will go from here.
May is sticking with the Chequers plan. She's ruled out all other options except no-deal, which her advisers privately say would be an economic disaster, so isn't really an option at all. As long as the prime minister remains stubbornly wedded to the Chequers plan, it isn't entirely dead. Her aides are still hopeful of getting a deal with the EU along the lines of Chequers and that they could still put it before parliament by early December, in keeping with the speedy timeline they were discussing a few weeks ago. But there's a lot of uncertainty.
The numbers are still stacked against them. At best, May's advisers say they'd scrape through the meaningful vote by single digits. It's entirely possible they'd lose it, given that Labour has said its MPs will vote against May's deal and the ERG has shown no sign of softening its opposition.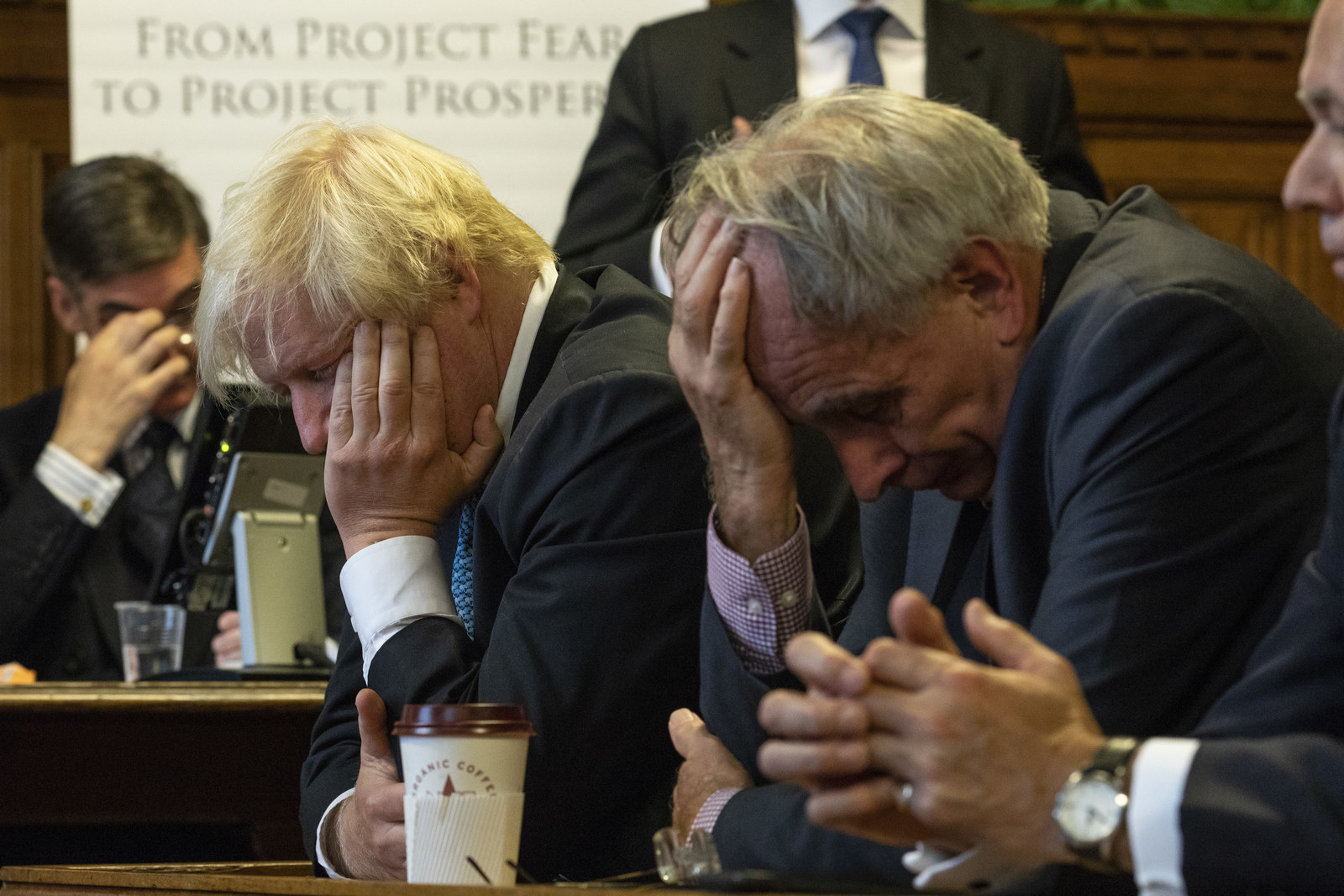 Losing the vote would trigger a huge political crisis, they believe, at which point it's anybody's guess what comes next. Some in Downing Street believe there would be a general election, though they say they're not planning for it. It's also possible that Article 50 is extended, which some worry would lead to a devastating backlash from Leave voters.
"The worry is that the level of hostility to Chequers will lead to total political chaos and quite possibly no Brexit at all," a Number 10 aide told BuzzFeed News. Right-wing Leavers are putting Brexit at risk by attacking their own side, rather than compromising to get a deal over the line. "The right doesn't think strategically about these things like the left does," the aide said.
At this point, Downing Street doesn't seem to have a solution to this, based on conversations with senior figures there, other than to keep making the same arguments: Chequers or no-deal. Chequers or Corbyn. Chequers or no Brexit.

The ERG and Boris Johnson will exploit the impasse with the EU at Tory conference. Meanwhile, the Leavers still in cabinet who have been pushing for May to pivot to a Canada-style free-trade deal - including the Brexit secretary Dominic Raab - are holding their fire for now. At Monday's cabinet meeting, May read out a statement declaring that Chequers would remain the government's negotiating position, and the response from ministers was less than wholehearted, according to a Tory source. The Brexiteers' loyalty to Chequers is tenuous. But for now they will wait and see.
Penny Mordaunt, the international development secretary, is one of those cabinet Brexiteers keeping a low profile. A Whitehall source told BuzzFeed News she would not be doing a major newspaper or broadcast interview ahead of conference, which means that she can't be put on the spot by a journalist about Chequers.
Theresa May's immediate priority is to get through the next few days in Birmingham.

Some Tories want her to deliver a conciliatory keynote speech on Wednesday that acknowledges the unpopularity of Chequers and explains why the UK had to compromise. Others want to see the forceful Theresa May who hit back at European leaders after Salzburg last week, confronting her critics head on. If she gets the tone wrong, it could inflame an already febrile audience. If she gets it right, she could win some converts to Chequers.
A source close to Downing Street, however, said not to expect this year's speech to reveal much on Brexit or domestic policy. After last year, a senior Tory MP said, they'll settle for getting through it "with as little pain as possible".