One Of The Main Claims Against A Billionaire Accused Of Being A Russian Spy Isn't True, A Swiss Prosecutor Has Confirmed
An explosive dossier accused Christopher Chandler of laundering money in Switzerland. But authorities there say he was unconnected to their investigations.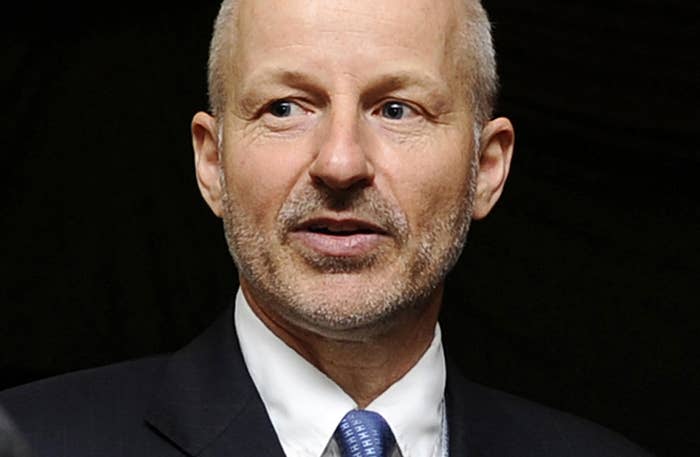 The billionaire founder of an influential British think tank has been cleared by the Swiss authorities of one of the central claims in an explosive dossier that portrayed him as a Russian spy.

Christopher Chandler — a Dubai-based financier whose Legatum Institute was close to senior Conservative politicians pushing for a hard Brexit — was accused in the UK parliament in May of having engaged in money laundering, organised crime, and espionage when he lived in Monaco more than a decade ago. The extraordinary claim stemmed from files about Chandler, allegedly compiled by the principality's intelligence agency, that began circulating among journalists and politicians in London late last year.
One of the main allegations in this dossier was that Chandler and his older brother Richard established a group of companies under the name "Sovereign" in Switzerland in the 1990s to act as a secret offshore front for Russian politicians and mobsters. Swiss authorities shut down Sovereign after a money laundering investigation in 2002.
Chandler has adamantly denied that the companies were connected in any way to his Monaco-based investment business Sovereign Global. In a new development, the prosecutor's office that handled the proceedings against the Swiss Sovereign entities has formally confirmed that the Chandlers were not involved with their case.
In a letter to Chandler's lawyers last month, reported here for the first time, the office of the chief prosecutor for the canton of Zurich said that after inspecting its records it "could not detect any relationship" between the Sovereign companies it investigated and a similarly named business in Monaco that was controlled by the Chandlers.

"Furthermore," the letter added, "I can confirm that, according to my findings, your clients Richard and Christopher Chandler were not involved in the aforementioned proceedings of the Prosecutors' Office 1 of the Canton of Zurich from the year 2002."
The document was filed last week in a US federal court in Washington, DC, in a $15 million libel case — first reported by BuzzFeed News — that Chandler has brought against the man he believes is to blame for the allegations against him.
Chandler is suing a Virginia-based private investigator, Donald Berlin, claiming that he fabricated the allegations about the Chandlers engaging in money laundering, organised crime, and espionage when commissioned by a spy in Monaco to conduct a background report on the brothers in 2003. He alleges that Berlin didn't have the sources or expertise to do an authentic report on the Chandlers so he invented fanciful claims in order to defraud Prince Albert of Monaco into paying tens of thousands of dollars for more investigations.
The 58-year-old, New Zealand-born financier says he was unaware of the allegations until they surfaced more than a decade later in a dossier that began circulating among journalists and MPs in London. According to a statement by Chandler filed with the court last week, the first time he heard allegations of involvement with the Russian state was in November when he was emailed by a reporter at the Sunday Times for comment on the dossier.
"I have never — either directly or indirectly through the use of companies — engaged in money laundering, espionage, organised crime, or a conspiracy for Russian interests," Chandler said in the declaration filed in on Nov. 8.
Berlin, a 68-year-old who lives in Leesburg, Virginia, denies falsifying allegations and is contesting the case. In legal filings, he says he merely did a scan of publicly available information about the Chandlers and provided that to his client in a 134-page report, believing that it would be kept confidential.
On Oct. 25, Berlin's lawyers filed a motion asking the court to dismiss the libel suit. It argues that there is no legal basis for the action because Berlin did not authorise and could not have foreseen when he handed his report to his client in 2003 that it would be made public more than a decade later, and that the time limit for libel cases in the District of Columbia has lapsed.
Chandler's lawyers filed a motion opposing Berlin's application last week. The letter from the Zurich prosecutor about Sovereign was attached as an exhibit to that motion. The prosecutors' office confirmed the letters' contents to BuzzFeed News.
In the allegedly fake dossier circulated to journalists and MPs is a document that claims the Chandlers set up a network of front companies in Switzerland on the orders of Russia's foreign intelligence agency, the SVR. The brothers were recruited as agents of the SVR by its London bureau chief in 1992, it claims.
Another document in the dossier — the background report prepared by Berlin — alleges that the Swiss sovereign group was part of a vast, "systematic" financial operation which gave powerful Russians a back channel to move money and conceal share ownership.
In one passage, the report claims that the Chandlers told a Swiss banker they represented Russians who were using their Swiss companies to "wash" money before it ended up in offshore tax havens such as Nauru, the Cayman Islands, and the British Virgin Islands.
The report alleged that the Swiss group acted as a front for executives at Gazprom, the Russian energy giant, who wanted to conceal their dealings. It also claimed the Chandlers used it to secretly purchase $10 million worth of shares in Russian companies for Vladimir Putin. In his US lawsuit, Chandler contends that there is no truth at all to these claims and that they are "demonstrably false".
Vague allegations about Chandler and Russia began emerging in the press and parliament at the end of 2017.
In May, amid heightened concern about Russian interference after the Skripal poisoning, the Conservative MP Bob Seely told the House of Commons he had seen documents indicating that Chandler was suspected by French and Monégasque authorities of working for Russian intelligence. Seely was protected by parliamentary privilege from being sued for libel for airing the allegations. His comments were widely reported.
Since the allegations emerged, Chandler has adamantly denied engaging in money laundering, organised crime, or espionage. In an interview with the Sunday Times in May, the first he had ever given, the businessman said he had been the victim of a terrible case of mistaken identity and that he'd never heard of the Sovereign companies accused of money laundering in Switzerland before this.