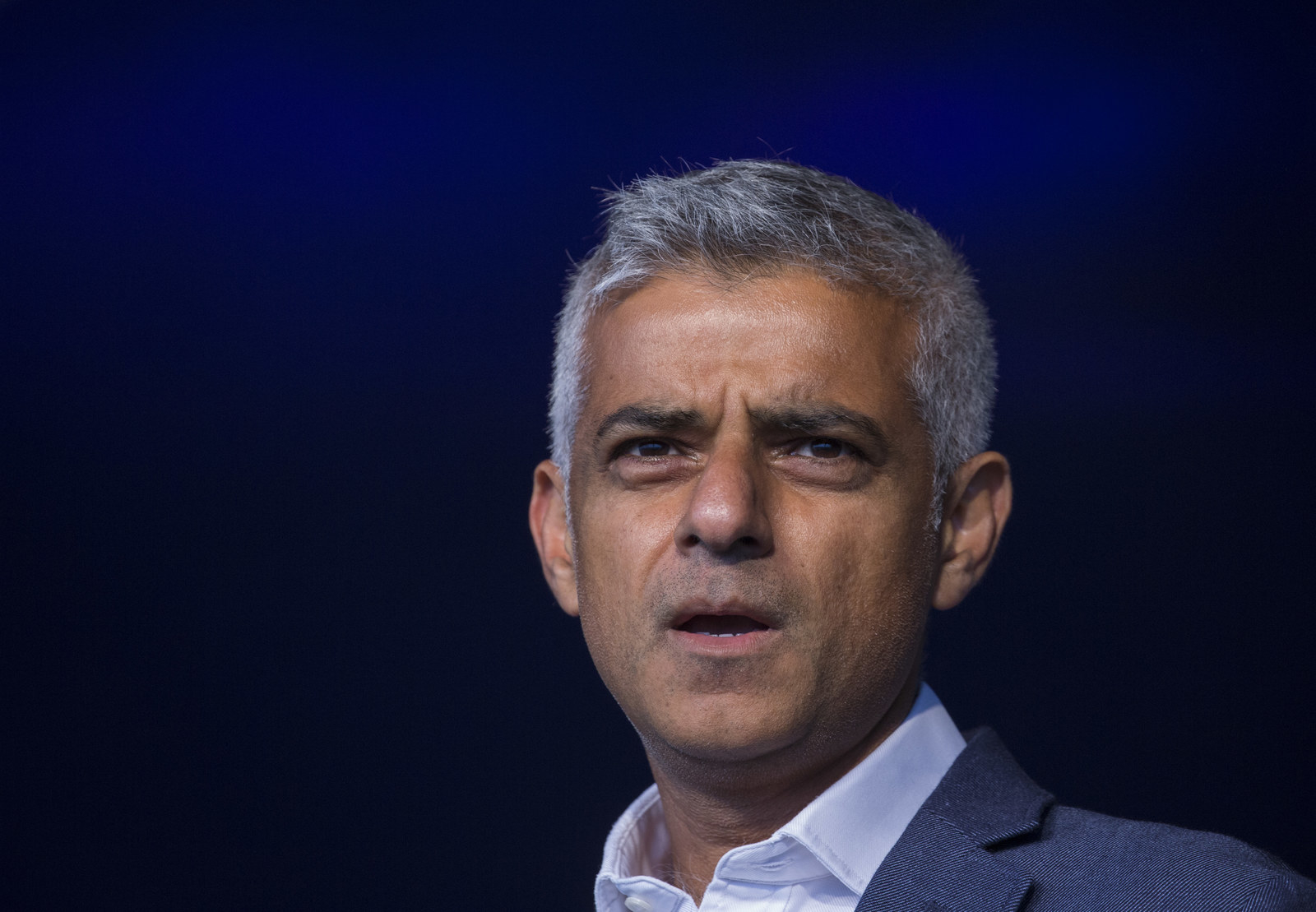 London mayor Sadiq Khan has described Donald Trump as "ignorant" about Muslims and called for a controversial state visit planned for next year to be cancelled.

Speaking at a Labour conference fringe event on Sunday, Khan said: "I think at a time when the president of the United States is doing and saying so many things that we disagree with, the idea of just rolling out the red carpet and having a state visit is wrong."
When asked about his running feud with Trump, Khan suggested that the US president's knowledge of the Islamic faith was limited to what he sees in the media, and that his rhetoric was similar to that used by ISIS to stoke anger and division.
"I'm happy to educate people who are ignorant," Khan told an audience at the conference in Brighton.
Khan, the first Muslim to be elected mayor of a major European city, said he was a "reluctant participant" in the ongoing war of words with Trump, but has responded to the American leader's provocations.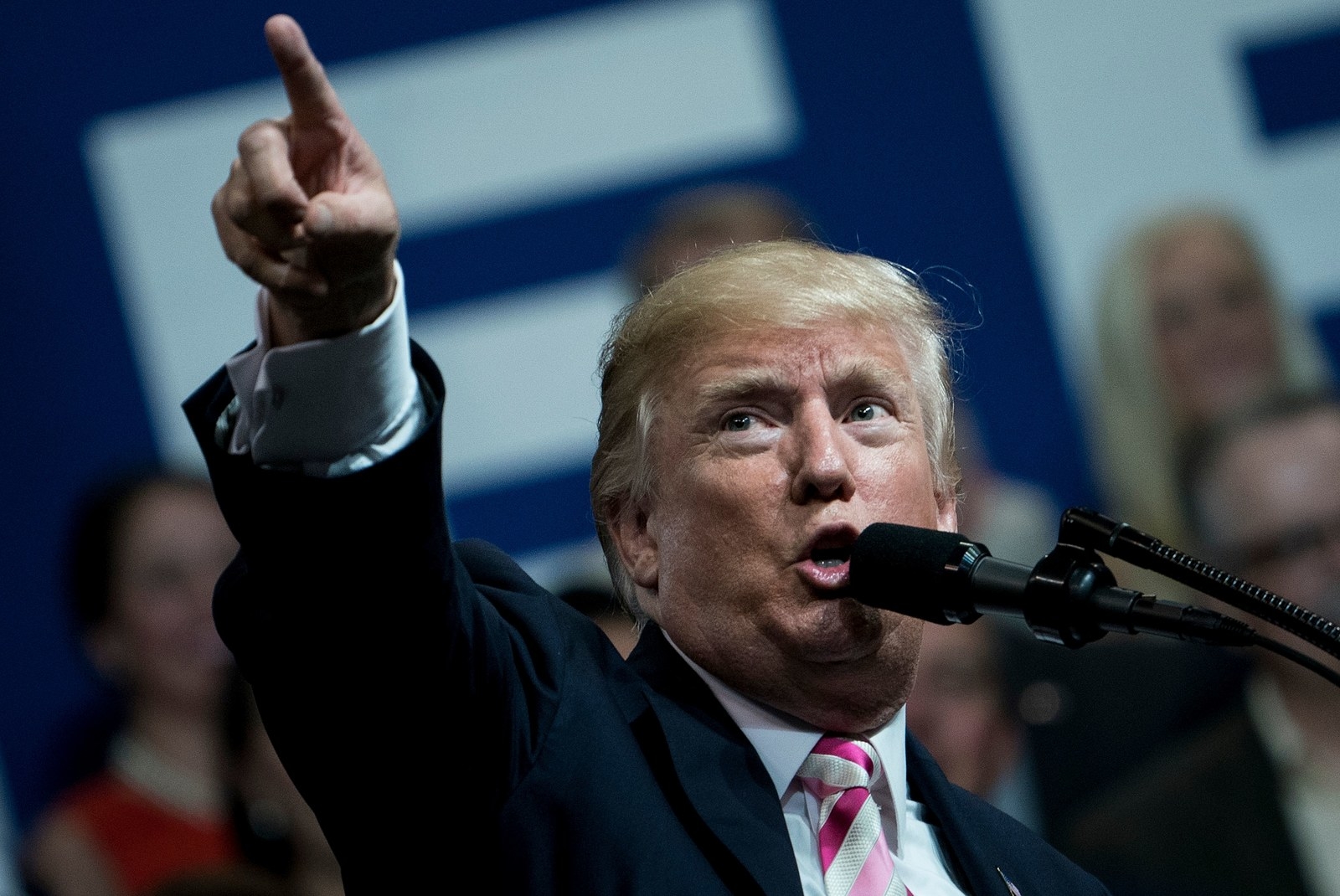 Referring to Trump's comments about Muslims during the US presidential election campaign, Khan said: "Think about what you're saying. What you're saying is not dissimilar to what Daesh, or so-called ISIS, say."

He added: "They say, 'It's a clash of civilisations. It's not possible to be a Muslim and a Westerner. The West hates us.'" But by threatening to ban some Muslims from travelling to America, Khan continued, Trump is "inadvertently playing their game – you're helping them with what they want to get people to believe."

In a further dig at Trump, Khan said he's so busy in his role at City Hall that he's "got no time to respond to tweets," and wondered whether the US president didn't have better things to do.
"He appears to spend quite a lot of time worrying about the mayor of London," Khan added.

As both a proud Muslim and a proud Westerner, Khan said, he would've been happy to host Trump in London and show him that he was wrong about the Islamic community there.
"You've got to give some people the benefit of the doubt," he said. "There are some people whose only experience of the faith that I belong to is what they see in the media."

He added: "Sometimes people's views are ignorant. And I think sometimes people are ignorant and one of your jobs is to educate people. I'm happy to educate people who are ignorant."
However, Khan said the UK's invitation to Trump for a state visit, planned for next year, should be withdrawn.
Khan and Trump have clashed several times since the US election campaign, when Khan had a swipe at Trump for saying he would block visitors from Islamic countries from visiting the US if he became president.
Trump said Khan was ignorant and should have to take an IQ test. "I don't care about him," Trump told ITV's Good Morning Britain. "I will remember those statements, they're very nasty statements."
The dispute escalated after the attack on London Bridge in June, which killed eight people. On Twitter, Trump accused Khan of not taking the threat of Islamic terrorism seriously enough.
Theresa May invited Trump to make a state visit when she visited the White House days after his inauguration in January.

The invitation caused huge controversy in Britain, but Downing Street has resisted pressure to withdraw it.