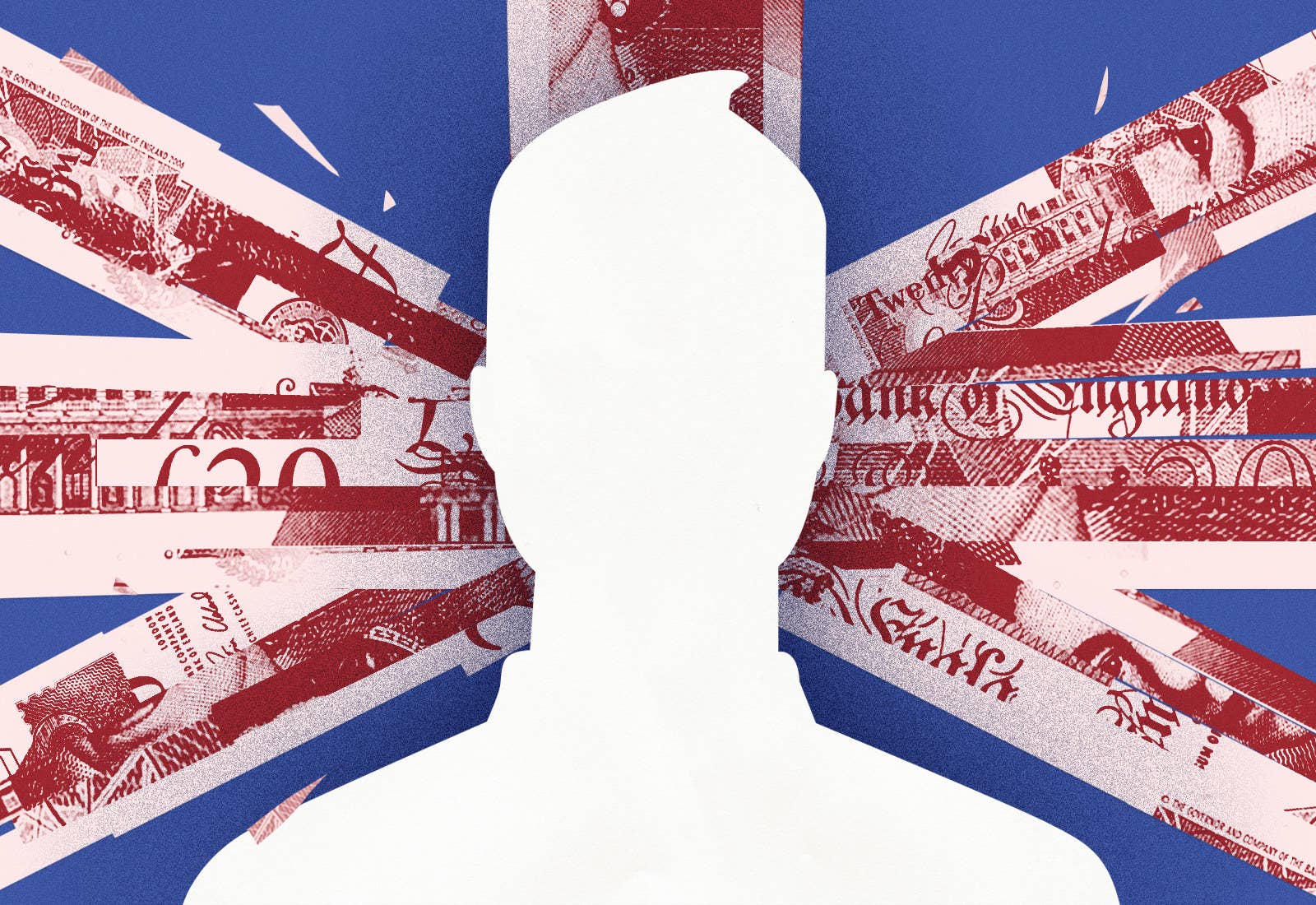 In February, when she was still wrestling with her decision to quit the Conservative party, the South Cambridgeshire MP Heidi Allen was alerted by constituents to advertisements running on Facebook urging them to pressure her to change her mind about Brexit.
Allen, who was one of the Tories' most outspoken Remainers before resigning to join a new independent centrist bloc two weeks ago, was never going to be swayed by these ads, but she was nevertheless disturbed. She couldn't figure out who was behind them. "It has similar undertones to some of the subversive Leave campaigning that we saw in the EU referendum," Allen told BuzzFeed News.
The ads were placed by Britain's Future, an obscure publication that has targeted tens of thousands of voters promoting a no-deal Brexit. Having emerged seemingly from nowhere, this mysterious group has now spent more than any other organisation in the UK on political ads on Facebook since the social media giant began publishing spending data in October.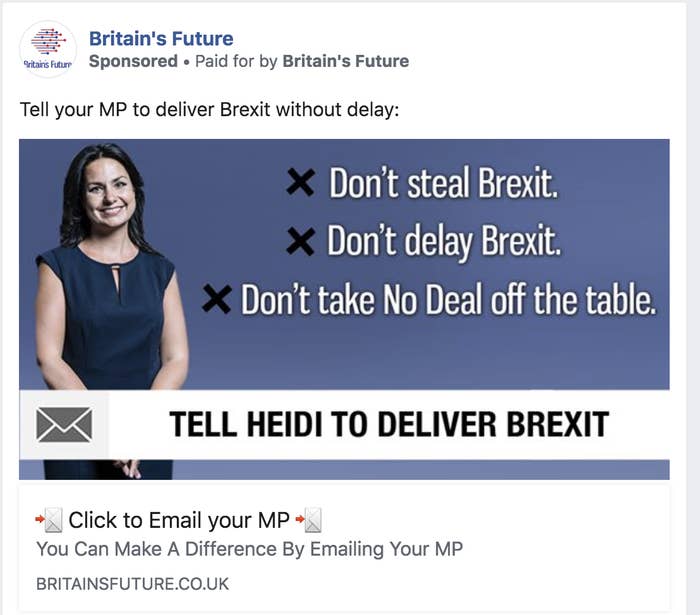 In five months, Britain's Future has placed more than 2,600 ads at a cost of £344,981, according to these disclosures, spending tens of thousands of pounds more than the best-resourced Remain-supporting groups and nearly twice as much as the major political parties put together. Week after week while the Brexit negotiations have approached the nail-biting endgame, Britain's Future has been micro-targeting voters across the country to convince them to lobby specific MPs to "deliver Brexit".

Last week alone, Britain's Future splurged more than £50,000 on Facebook. The next biggest spender that week, the pro-Remain Best tor Britain group, spent £15,457.
The extent of Britain's Future's social media campaign has raised questions about the group's origins and the impact of this "dark money" on the most important and contentious political decision in recent UK history. Yet despite the outsize influence the campaign is now having on the Brexit debate, very little is known about how it started or who is funding it. It is not clear whether the money is coming from thousands of small donations or from a few wealthy donors who want a no-deal Brexit.
The only person named on Britain's Future's website, Facebook page, and Twitter account is Tim Dawson, the editor. Dawson is a 30-year-old freelance writer who lives in Manchester. He had a sitcom on BBC Three in the late 2000s and has written occasionally for the Daily Telegraph; he's an active supporter of the Tories on social media but has little experience in frontline politics.
Unlike other campaign groups, Britain's Future doesn't appear to have a corporate structure behind it. It does not seem to have a board governing it. There's no record of an associated company at Companies House. It doesn't seem to be registered with the Electoral Commission or the Information Commissioner. There is no known physical address. It's not clear whether it has any staff.

An investigation by BuzzFeed News, which included a detailed analysis of Britain's Future's website and Facebook activity, interviews, and access to messages between Dawson and some of his political contacts, has established that:
Britain's Future has targeted voters in more than 240 constituencies and its ads have potentially been viewed more than 70 million times, giving the little-known group extraordinary reach at a crucial time in the nation's political history.

Dawson is part of a network of right-wing Tory activists who are sympathetic to the hardline Brexiteers in the European Research Group (ERG), led by Jacob Rees-Mogg. "I love Mogg," Dawson said in one message to friends. The network includes several Tory parliamentary candidates and the founder of the StandUp4Brexit campaign.

Dawson told fellow activists in one of these Twitter groups that he took over running Britain's Future in early November, nine months after the website launched and nearly a year after its Facebook page started, raising questions about who originated the campaign and whether there's someone above Dawson making decisions.

Based on Dawson's background and career, it seems unlikely he has the political expertise, connections, or financial resources to orchestrate a campaign of this magnitude and sophistication without outside help.

Dawson told the BBC in November that he was funding ads through contributions from friends and fellow Brexiteers. Campaign strategists who have examined Britain's Future's Facebook campaign say it's "implausible if not impossible" that Dawson could have raised that amount of money so quickly without major backers.

Facebook, which has been under intense pressure to stop campaigners funded by dark money using its platform to influence elections, said it was satisfied that Britain's Future is operating within its rules. BuzzFeed News asked the social media giant what due diligence it had done on the source of the funding, but in response it said it would be for regulators to look into whether there are any concerns about the campaign, and provided a boilerplate comment praising itself for transparency.
Dawson didn't respond to several attempts by BuzzFeed News to reach him, including to a detailed set of questions sent by email, although he did acknowledge to Tory contacts that he had been approached.
There's no suggestion Britain's Future has broken any rules. Under the UK's electoral system, third parties who want to campaign during referendums and elections have to register with the Electoral Commission and provide details of their spending and donors. Those records are made public. But these rules don't apply outside of official campaign periods. The Electoral Commission told BuzzFeed News there's no requirement for Britain's Future to disclose details about its donors or spending.
But although it's not doing anything illegal, academics and transparency campaigners told BuzzFeed News they're deeply concerned that a campaign group that has revealed so little about itself is spending so much money trying to influence the biggest political decision in a generation.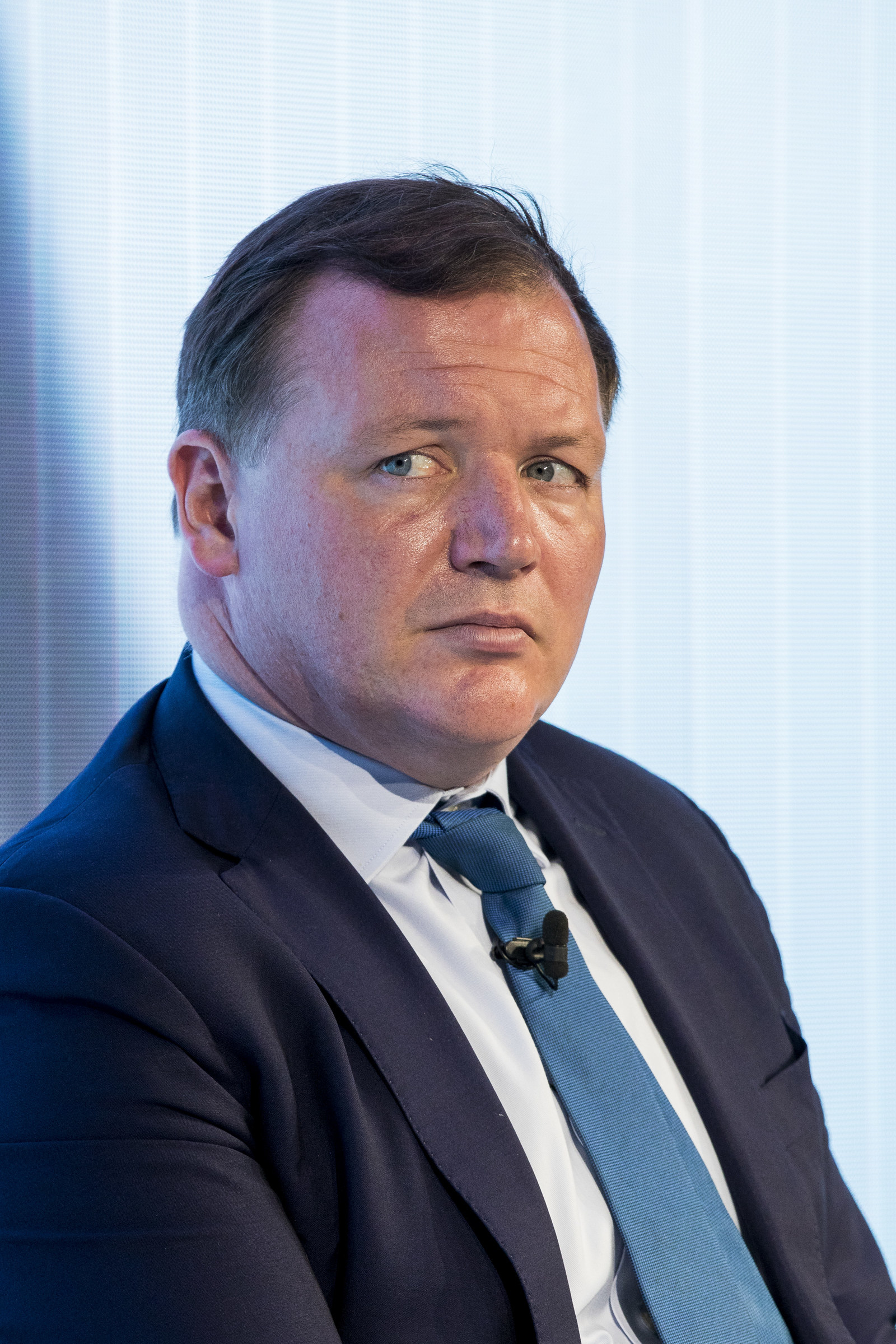 Damian Collins, chair of the Commons' digital, culture, media and sport (DCMS) committee, told BuzzFeed News: "We need to expose these shadowy networks targeting people with dark ads. The fact that Britain's Future can spend so much on Facebook ads and yet we know so little about them shows that Facebook's own policies do not go far enough."
Collins pointed out that where the identity of donors is hidden, the system is open to abuse: "A campaign can easily just put up a front person without disclosing who is really behind it and why."
Facebook's advertising system is easy to use and so effective at targeting voters that it has become a staple of political campaigns. Face-to-face contact on the doorstep is still the best way to persuade voters, activists say, but the social network is now seen as the next best thing. It allows them to target their messages based on factors such as age and location and to track the effectiveness of their spending in a way that wasn't possible with billboards and leaflets. But because of the closed nature of the social network, this activity can be hard to monitor from the outside; only the voter, the campaigner, and Facebook can see the ads.
In 2016, the Brexit referendum and the US presidential election raised a series of disturbing questions about the ability of hidden actors to manipulate the political process using Facebook. Misuse of data by Cambridge Analytica, spending violations in the Brexit campaign and Russian interference in the US presidential race caused an international controversy that Facebook and lawmakers are still grappling with.
The biggest donor during the Brexit campaign, the businessman Arron Banks, is under investigation by the National Crime Agency after doubts were raised about the true source of the more than £8 million he gave Leave.EU. An inquiry by the Electoral Commission found that the official Vote Leave campaign broke electoral law by exceeding spending limits. Days before the referendum, Vote Leave spent more than £650,000 on a digital campaign and allegedly routed the money through another group run by a 23-year-old student named Darren Grimes, skirting spending restrictions. The commission fined Grimes £20,000 and referred the case to police. He is appealing the decision.
Policymakers are struggling to catch up with technology. Wide-ranging investigations by the Electoral Commission, the Information Commissioner's Office, and the Commons' digital, culture, media and sport committee have warned that the oversight regime needs to be modernised. "The laws need to ensure more clarity about who is spending what, and where and how, and bigger sanctions for those who break the rules," the Electoral Commission said in June last year.
There has been at least one significant change: In October, Facebook launched a searchable archive of the political ads running on its platform in the UK and began publishing weekly data on the top political spenders. It is only because of this development that the extent of Britain's Future's campaign is known. While this was a welcome step, reformers say it doesn't go far enough. An organisation may be named, but that doesn't necessarily tell you much about it.
"I've been pretty astonished, actually, about how little movement there's been around electoral law reform in the last couple of years," Martin Moore, director of the Centre for the Study of Media, Communication and Power at King's College London, told BuzzFeed News. "Even the basic stuff hasn't been tackled."
Britain's Future isn't the only organisation spending money to influence Brexit, and it's not the only one that doesn't disclose details of its funding outside the regulated period.

Most campaign groups do, however, tend to provide a basic level of information about their history, governance arrangements, senior staff, and board members. They typically disclose their physical addresses and the names of the corporate structures behind them. They're usually registered with the Electoral Commission and Information Commissioner. And it's usually possible to identify from records at Companies House the identities of their directors and shareholders and to view audited accounts.
With Britain's Future, there's almost no paper trail to follow.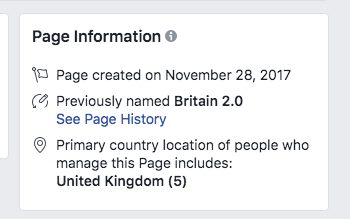 Britain's Future appears to have emerged into the world as a Facebook page in November 2017. According to the standard background information that is provided on all Facebook pages, it was first known as "Britain 2.0" but the name was changed to Britain's Future in May last year. Under the "Info and Ads" section, Facebook says there are five people in the UK who manage the Britain's Future page. Facebook has a hierarchy of page managers ranging from "administrators" who have full control to "analysts" who are restricted to seeing audience data.
Britain's Future's website, at BritainsFuture.co.uk, was registered in March 2018 by GoDaddy, a web hosting company in Arizona, according to a search of registered domains. The identity of the domain's owner has been concealed by the use of a privacy service.
The website published its first article on the day it was registered, an argument for the UK to trade more with the Commonwealth. In the first several months of the site's existence, before Dawson was involved, its articles were mainly blandly positive arguments about the potential economic benefits of Brexit. None carried bylines.
The site also linked to several reports written by Shanker Singham, a trade lawyer known in Westminster as the "Brexiteers' brain" because of his close relationship with senior Tory Eurosceptics. Now at the Institute for Economic Affairs, Singham has worked closely with the ERG and was involved in recent attempts by Tory MPs to broker an alternative to the government's EU withdrawal agreement. It's unclear when those reports were uploaded to Britain's Future's website or by whom.
In the second half of last year, after May softened her Brexit stance and effectively began a civil war with the Eurosceptics in her party, Britain's Future published numerous articles making the case for a no-deal exit. Its readership increased, with the most-shared articles reaching around 10,000 people on Facebook, according to data from BuzzSumo, a monitoring company. Dawson came on board in early November, according to messages seen by BuzzFeed News.
On November 5, he told activist friends: "I'm now running this website which will be making the case for a global Britain and a 'clean' Brexit. Would appreciate follows on the twitter account, which may be dead for a day or two, but will be active soon."
Dawson did not respond to questions about who ran Britain's Future before he joined and who hired him. His first byline on the site appeared on November 14, in a piece arguing that the government was betraying Leave voters. "It's time to get back onto the field," he said. "The country is behind us. And we are so close to victory."

In his first month as editor, Dawson started a Twitter account (@brit_future, which now has around 780 followers) and commissioned opinion pieces from several outside contributors, including the Tory MP and senior ERG member John Redwood and the former Ukip deputy chair Suzanne Evans.
According to Facebook's political ad archive, the first ad Britain's Future ran on the Facebook was on November 20. That ad promoted a report by the ERG making a positive case for leaving the EU's customs union; it cost between £100 and £499 and reached as many as 50,000 people, according to Facebook's data.
Britain's Future also bought ads next to searches on Google to drive readers to its analysis of May's withdrawal agreement, according to a November 30 article on the BBC website. Dawson was quoted saying he'd spent about £2,000 on Google ads at that point and had raised the money from "small donations from friends and fellow Brexiteers".

A week later, Britain's Future spent £21,975 on Facebook ads.
Its spending accelerated in the new year. Most of Britain's Future's ads are based on a simple template featuring an image of a single MP with a catchy pro-Brexit slogan. A Facebook user in Luciana Berger's Liverpool Wavertree constituency, for example, might see an advertisement featuring an image of the MP against a red background (this was before Berger left Labour for the Independent Group), along with the words, "Do not use Parliamentary tricks to stop or delay Brexit… TELL LUCIANA TO DELIVER BREXIT."
If the user clicked on the ad, they would be directed to a page on Britain's Future's website where they would be prompted to enter their name and email address to send a message to Berger's parliamentary office telling her to respect the referendum result.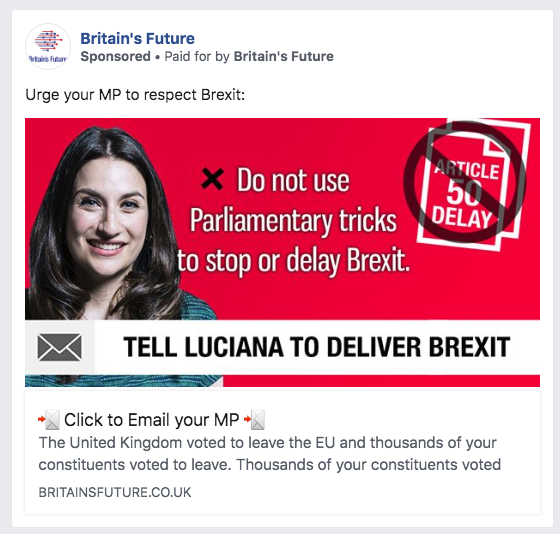 More than 240 MPs' email addresses are embedded in the code on Britain's Future's website, including those of several Tory ministers.

Sam Jeffers, founder of Who Targets Me, a nonpartisan transparency campaign group, said Britain's Future appears to be mostly trying to reach voters over 35 and using postcodes to isolate their locations. "For £350,000, you'll reach a lot of people," Jeffers said. In his analysis, based on a standard cost of £5 for every 1,000 impressions, Britain's Future's pro-Brexit messages have been viewed around 70 million times.
Seasoned political campaigners said Facebook's ad system is easy enough to use that one person could potentially handle the technical workload involved in a campaign of this scale. But that doesn't take into consideration other factors such as the data, research, and strategic insight required to determine which voters to target at a particular time. And that takes experience and specialist expertise, the experts said. Realistically, running a campaign of this scale effectively "takes significant human resources", Jeffers said.
And then there's the money. "For us, it's deeply problematic that the highest spending political campaign on UK social media can attempt to influence so many people on a critical issue for the country, while disclosing so little about itself," Jeffers added.
Facebook did not respond to specific questions about about Britain's Future's advertising on its platform. In a statement, Richard Allan, vice president of global public policy, told BuzzFeed News: "If advertisers wish to run political ads on Facebook in the UK, we require them to go through our authorisation process which verifies that they are located here. This means that they are subject to UK law and can be investigated by regulators if there are any concerns about their campaigns and how they are funded. We cooperate with regulators on their investigations as appropriate and will continue to do so under any new legal framework that Parliament establishes for regulating political campaigns."
There's little in Dawson's background to suggest he was a likely candidate to run Britain's biggest-spending political social media campaign.

Born in 1988, he grew up in Abingdon, a market town in Oxfordshire. Dawson went to the Abingdon School, a private boys institution, where he belonged to the debating society and excelled at drama. Instead of going on to university, he became a writer; Dawson was still a teenager when he sold a sitcom, Coming of Age, to BBC Three. It ran for three seasons until 2011.
After that early success, Dawson appears to have had few screenwriting credits in recent years. Instead, his writing has seemed to focus on political commentary. He is an occasional contributor to right-leaning publications such as the Daily Telegraph and Conservative Home, but is far more prolific on Twitter, where he has 15,000 followers and is a zealous advocate for a no-deal Brexit and Thatcherite policies.
Dawson lives in Manchester, where he last year ran for a seat on the Manchester City Council in the Labour-dominated Hulme ward. He finished sixth in a field of 11, with 182 votes.
Dawson's political connections appear to be mainly on the Eurosceptic right of the Conservative party. He's part of a circle of Tory activists who are highly active on social media and have campaigned fervently against Theresa May's Brexit deal. This network of local councillors, former parliamentary candidates, and other party loyalists is closely aligned ideologically to Jacob Rees-Mogg's ERG and has served as outriders for the Eurosceptic caucus in parliament as they've tried to take control of the Brexit negotiations and remove May as leader.
These activists coordinate their social media activity through closed Twitter groups with names like "La Tory Resistance" and "Brexit Means Brexit", which they use to promote one another's tweets and media appearances and coordinate attacks on political opponents, according to messages seen by BuzzFeed News. United by a fervent belief in small government, low taxes, and a hard Brexit, they're convinced of the righteousness of their cause and uncompromising with those who don't share their views — including MPs on their own side and even their party leader.
One member of this network is Mark Wallace, executive editor of Conservative Home, an influential website in Tory circles. Speaking to BuzzFeed News, Wallace confirmed that he knows Dawson but said he has no involvement with Britain's Future and could provide no insight into its campaigning.
Another person in Dawson's circle is Rebecca Ryan, the founder of StandUp4Brexit, a Twitter campaign dedicated to stopping May's Brexit deal which has been publicly endorsed by 59 hard-Brexit supporting Tory MPs. Ryan is close to the ERG. She told friends that she is "in regular contact" with members of Rees-Mogg's group, and she belongs to a WhatsApp group the ERG uses for "outreach".
When asked by BuzzFeed News about her connection to Dawson and whether their groups worked together, Ryan said: "StandUp4Brexit supports many individuals and groups with similar aims." She added that StandUp4Brexit is funded solely by online donations and doesn't share data.
Dawson has tapped into this network for contributors to Britain's Future's website and used his colleagues to promote Britain's Future's articles. On one occasion in January, Dawson was being criticised by Remain supporters on Twitter. When one posted personal details about Dawson, Ryan alerted fellow activists in one of their groups: "Please all report this tweet as containing personal information, but don't engage with the thread at all." Several reported the tweet to Twitter's administrators and it was found to have violated the platform's rules.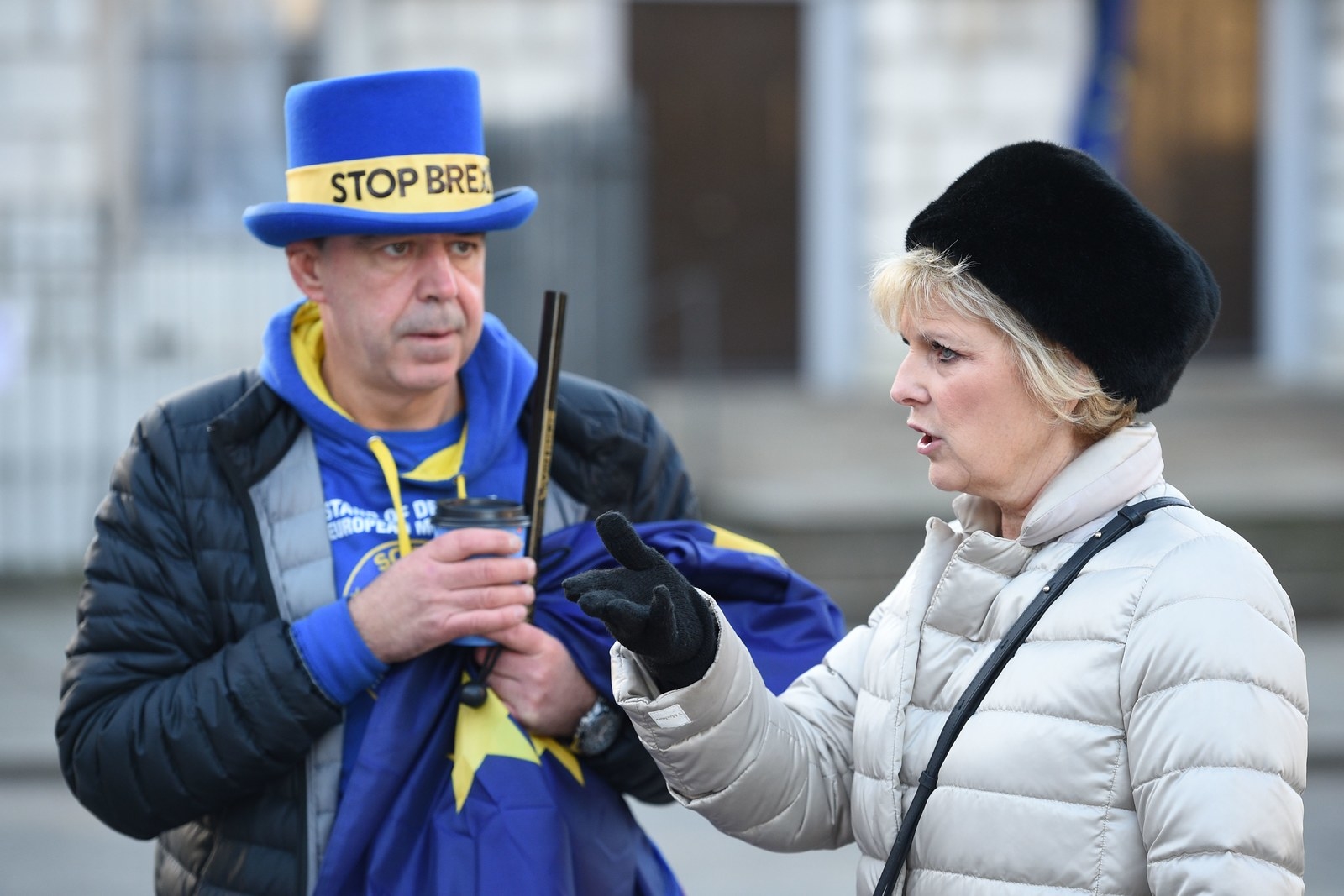 In these groups, Dawson is explicit about his political aims: He wants a no-deal Brexit, a new Tory leader who truly believes in leaving the EU, and a return to Thatcherite economic policies. He is scathing about May, referring to the prime minister as "a disaster", "determined to split the Tory party", and "spectacularly incompetent". He has expressed support for the ERG, telling friends that its MPs were right to challenge May's leadership in December even though they weren't successful, and that he'd be happy with Rees-Mogg as party leader.

"I love Mogg," Dawson said.
Dawson has been especially critical of members of his party who are opposed to Brexit. In January, when the then-Tory MP Anna Soubry was taunted as a "Nazi" outside Parliament, Dawson was unsympathetic. "Has anyone done more to create this climate?" he said in the Brexit Means Brexit Battalion group.
"Those men don't touch her," he added. "They call her a fascist and a Nazi. Brexiteers get called that every day. If she's going to tell people There (sic) vote is meaningless and her opinion is more important what does she expect."
"Anna Soubry's attitude towards democracy and other people is just as bad as those fat men shouting," Dawson said.
Last year, concerns were raised in Westminster after it was revealed that a mysterious group called Mainstream Network had spent around £257,000 on Facebook ads pushing a hard Brexit.

Mainstream Network targeted Facebook users with ads urging them to email their MPs telling them to vote against the government's Brexit plans. Its website didn't give any information about the people running it, and an investigation by the social media consultancy 89up was unable to determine who was behind it.
Parliament's DCMS committee said in a report last month: "Mainstream Network is yet another … example of an online organisation seeking to influence political debate using methods similar to those which caused concern over the EU referendum and there is no good case for Mainstream Network to hide behind anonymity."
The committee criticised Facebook as "acting in bad faith" for refusing to provide the committee with details of its origins. The ICO has opened an investigation into Mainstream Network and Facebook said this week that it had provided information to the regulator.
Campaigners pushing for greater transparency say it's harmful to democracy if voters can't tell who is providing money to a campaign and why.
"If you don't know who funds the political advertising it's hard to appraise whether what they're saying is meaningful or not," Benedict Pringle, cofounder of the Coalition for Reform in Political Advertising, told BuzzFeed News. "If someone is campaigning against a fuel tax and it turns out they're funded by a company that specialises in drilling for oil, you would take anything they say with a fairly hefty pinch of salt."
Pringle and others have been encouraging the government to introduce measures to make political advertising more transparent and accountable. One idea that has been floated is to require all digital political ads to carry an "imprint" that identifies clearly who paid for an ad and what they're promoting. Another is to require that all paid-for political messages on social networks are cleared with a regulator to ensure the factual claims they make are accurate. Another is to establish an independent digital archive of political ads that is open to journalists and members of the public to scrutinise.
None of these solutions have yet been taken up by the government. Some observers believe there just isn't the political appetite in Westminster for sweeping reform.
It's not just that the political establishment is totally distracted by Brexit, says Kate Dommett, a politics lecturer at the University of Sheffield. The technology is so fast-moving that it's hard for policymakers to stay on top of it. She also doubts whether many politicians really do want to impose curbs. Many in Westminster have "drunk the nectar" when it comes to believing in the power of Facebook to persuade voters, Dommett said. And they're scared to introduce restrictions that could disadvantage them in future campaigns.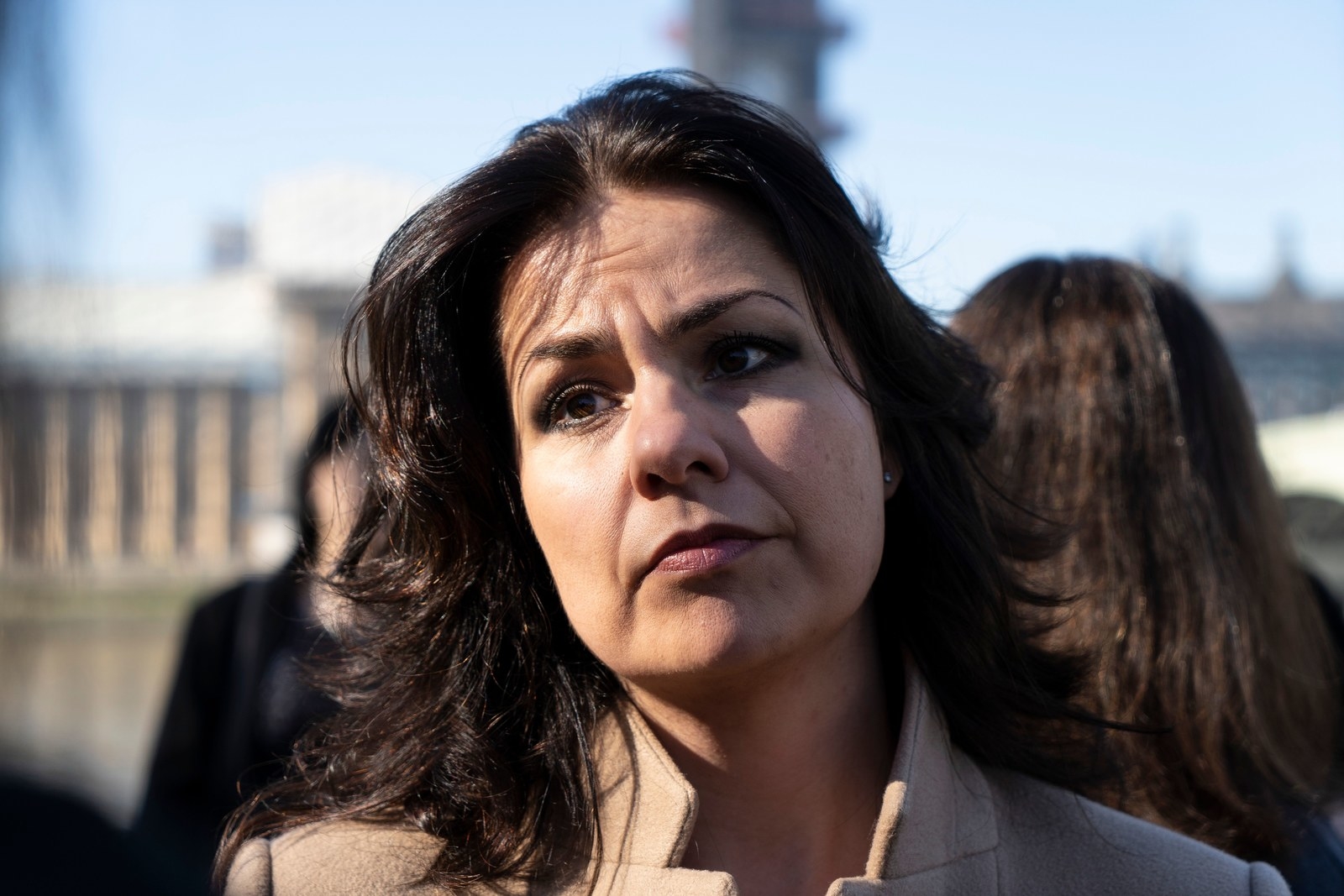 One of the ads sent by Britain's Future to Heidi Allen's South Cambridgeshire constituents was seen by up to 50,000 people, according to Facebook's data, equivalent to more than half the voters in her seat.

Allen says she's been contacted by "numerous" constituents who were unhappy about receiving the ads. Allen had her staff contact Dawson to ask that the ad be removed, and for details about who it had been shared with. "It was fair to say I received an unhelpful and unwelcoming response," Allen told BuzzFeed News.

Britain's Future is identified as the advertiser in these Facebook campaigns, but users who see the ads in their feeds don't know who its donors are and whether they are many or few.
So the question remains, said Jeffers of Who Targets Me: "Who's funding this campaign? Is it a business set to benefit from this Brexit scenario? Is it people associated with the ERG? … Is it part of a foreign-backed influence campaign? It may be none of those, but without transparency into the funding, it's impossible for people to know."