Labour Have Been War-Gaming A Run On The Pound To Prepare For A Corbyn Victory
Shadow chancellor John McDonnell said he wanted to "hit the ground running" if Jeremy Corbyn beats the Conservatives.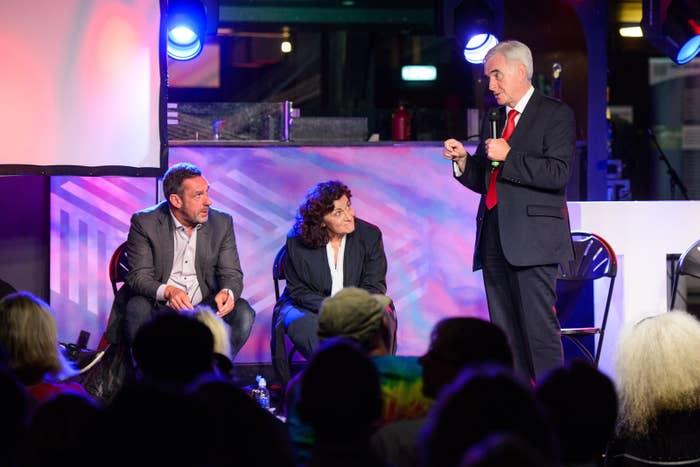 Labour has been conducting war games to prepare for a stormy transition to power, including a run on the pound, the shadow chancellor John McDonnell said last night.

The war games are being led by left-wing academic Richard Barbrook, a senior lecturer at the University of Westminster who is the founder of a group called Class Wargames. According to its website, the group uses real-life war simulations to "re-enact the proletarian struggles of the past in ludic form" and "train the militants of the cybernetic communist revolution to come".
McDonnell told a Momentum fringe event at Labour's annual conference in Brighton that Barbrook's simulations were helping Jeremy Corbyn's economic team prepare for different situations that might arise if they beat the Conservatives. "He's got a group of people who are coming up with war-game-like scenario planning for when a Labour government goes into power".

On Tuesday, the chancellor Philip Hammond responded to McDonnell's comments by saying on Twitter that Labour was admitting the "disastrous effects" their policies would have on the economy.
Labour wants to "hit the ground running" and immediately begin transforming the British economy if it wins the next election, with sweeping tax rises and an overhaul of employment regulations to be introduced within months, McDonnell told the meeting.

Labour will also draw up "detailed implementation manuals" and draft legislation for its manifesto promises — including the controversial proposals to nationalise railway, water, energy, and postal services — so it's "all on the shelf" ready to be implemented quickly if the party is elected.
The public will get a chance to help formulate the legislation through a digital mechanism being set up by Barbrook.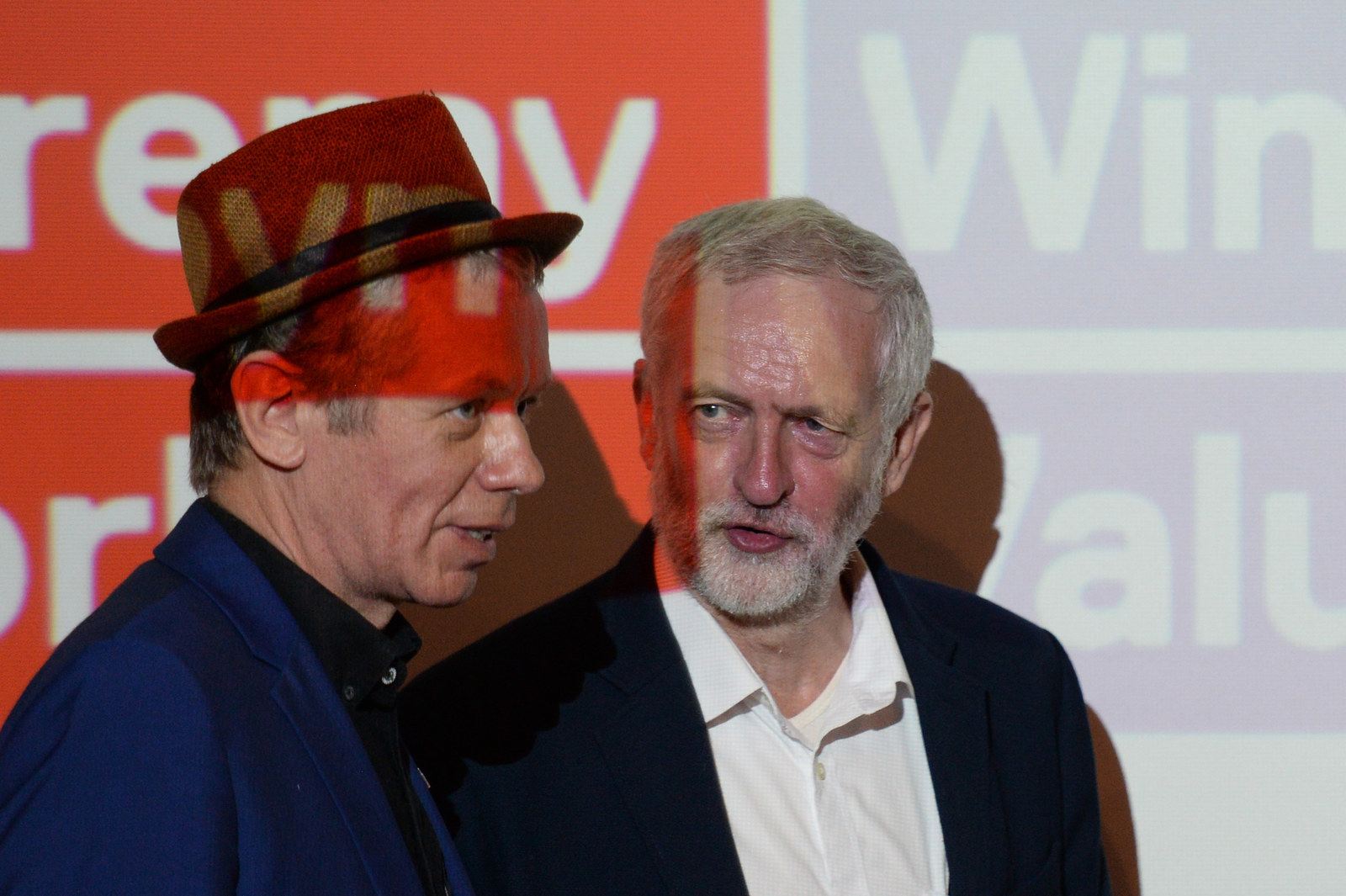 McDonnell was speaking at an event at The World Transformed, an alternative festival hosted by the pro-Corbyn activist group Momentum that is running in parallel to Labour's official party conference. Arriving half-an-hour late, the shadow chancellor was greeted with rapturous cheers and a standing ovation by the packed crowd.

Earlier on Monday, McDonnell had given a keynote speech to the main conference in which he reiterated Labour's plans to nationalise key industries, and announced that it will end PFI contracts. At the Momentum event, he sat on a panel that also included the journalist Paul Mason, Unite boss Len McCluskey, and a politician from the radical Greek party Syriza.
McDonnell gave a surprisingly frank account of what the first few months of a Jeremy Corbyn-led Labour government might be like. Labour is anticipating an "assault" by the political and economic establishment, he said, so it wants to move quickly to calm investors' nerves and convince sceptics that it has a stable, coherent long-term economic plan.
Had it won the general election in June, Labour would have had an emergency budget prepared by the end of July, McDonnell said. "The subsequent finance bill would be going through now," he added, referring to the legislation that underpins the measures laid out by the chancellor at each budget.
McDonnell's budget would have included raising corporation tax and new taxes on financial transactions and the purchase of properties by overseas companies, which Labour projected would raise £48 billion in revenues. "To get it through was the most important thing for us," McDonnell said, "because if we could get the revenue flowing from that, we could then start immediately implementing the policies that we wanted to introduce."
The Institute for Fiscal Studies, a respected independent think tank, said during the election campaign that Labour's figures didn't add up and its projections were too optimistic. McDonnell dismissed the think tank's assessment, saying: "I get on all right with them, but they're neoliberals."
After passing the emergency budget, Labour would move quickly to introduce a £250 billion programme of infrastructure spending, McDonnell said. The move would be partly to revitalise public services, but also to convince pension funds and other powerful institutional investors spooked by Labour's tax rises that there will be long-term economic developments that would benefit them.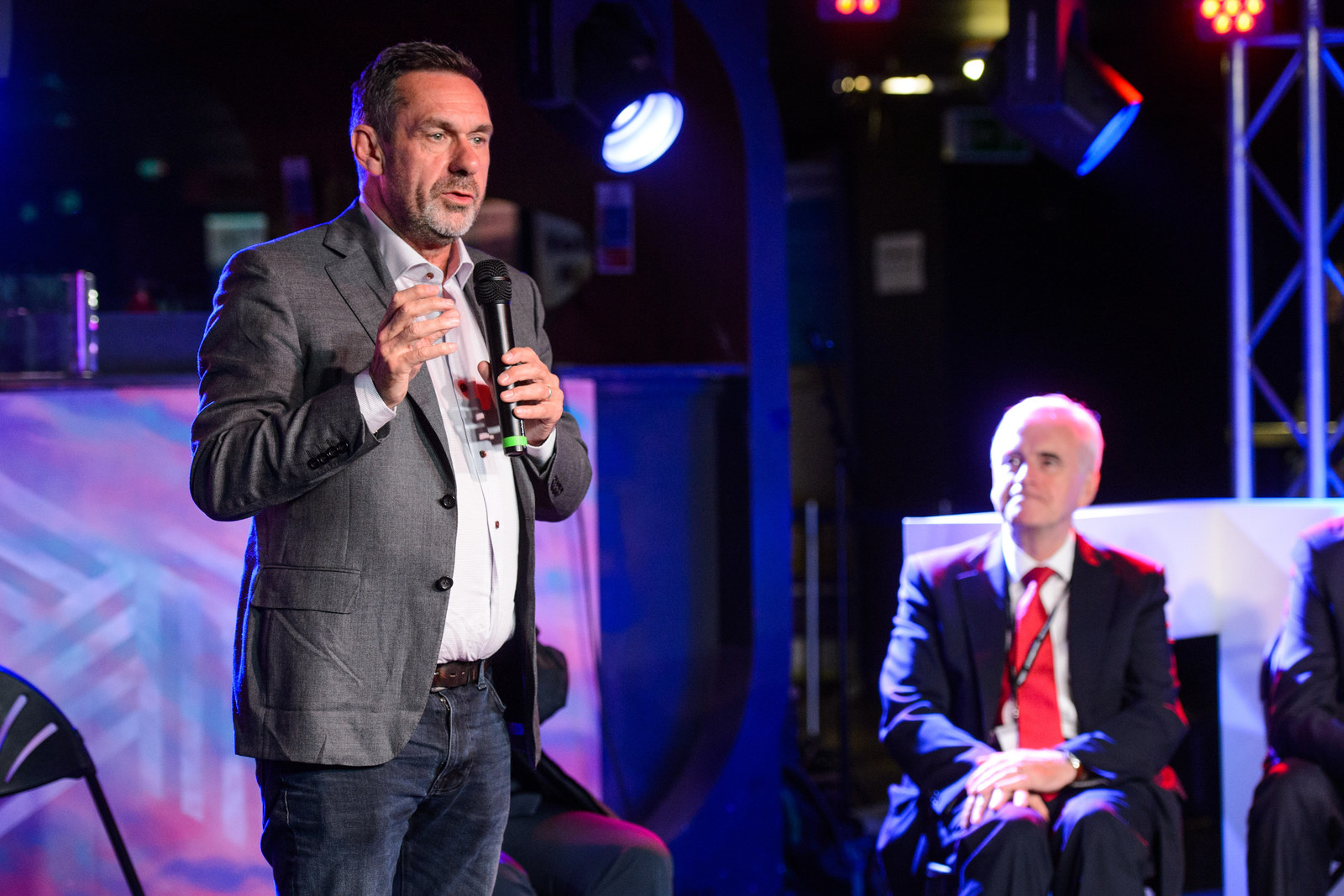 Mason, who has been advising McDonnell, warned the crowd the transition would be hard. "We need everybody mobilised, in crisis mode," he said.
He added: "We might have to retreat the equivalent of 2,000km and, like in Stalingrad, be in a siege for six months. You might see the government make compromises and retreats. That's how you get victory. It's not very easy. But when you get it, my goodness, we will change the world."
When McCluskey was asked what he thought would happen in Corbyn's first 100 days as leader, the Unite leader said: "I'll be drunk for 100 days."